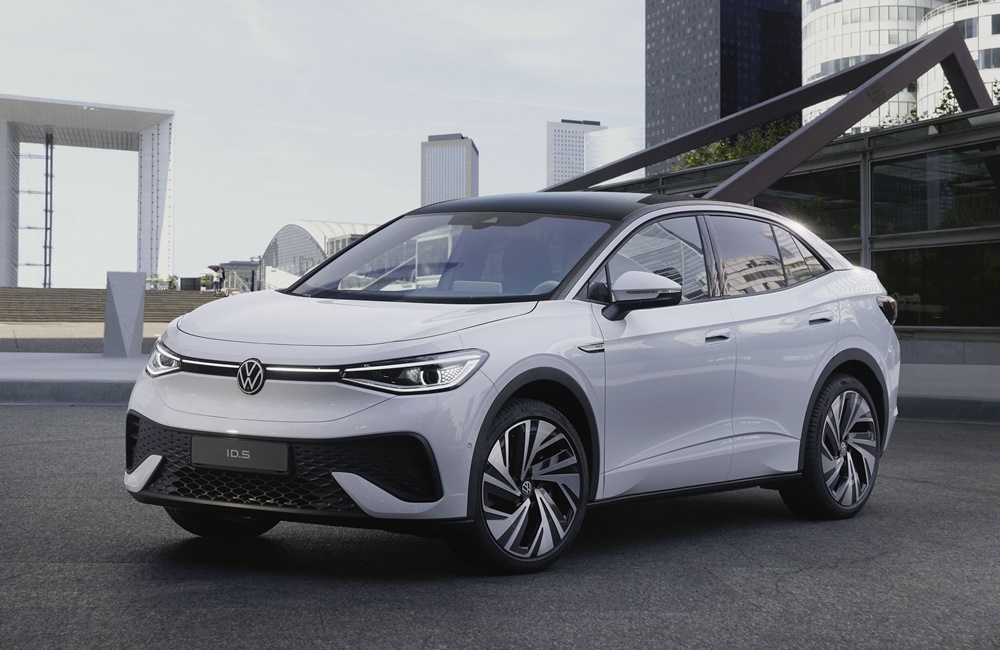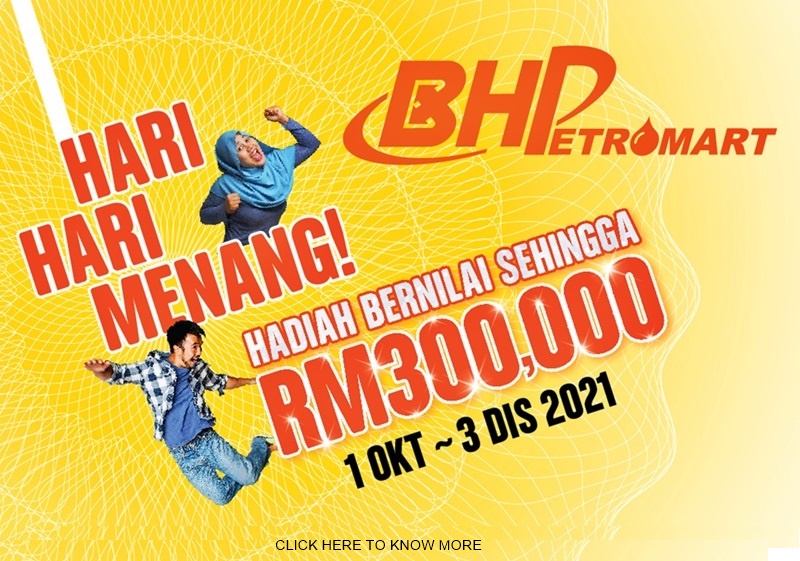 Volkswagen aims to launch at least one electric vehicle (EV) every year to meet various goals of increased sales of such vehicles. By 2030, at least 70% of Volkswagen's sales in Europe are expected to come from electric-only vehicles. In North America and China, the goal is that electric vehicles will account for at least 50% of sales. The actions taken by the carmaker are expected to decrease CO2 emissions per vehicle by up to 40% as soon as 2030.
With the ID. family, Volkswagen has been advancing its electric offensive in all vehicle classes in the framework of its ACCELERATE strategy. This is a brand new family of fully-electric models (also referred to as Battery Electric Vehicles or BEVs) which began with the launch of the ID.3 and ID.4 since 2019. The range will progressively expand and all models will use the VW Group's Modular Electric Drive Kit (MEB) which is a platform designed specifically for EVs.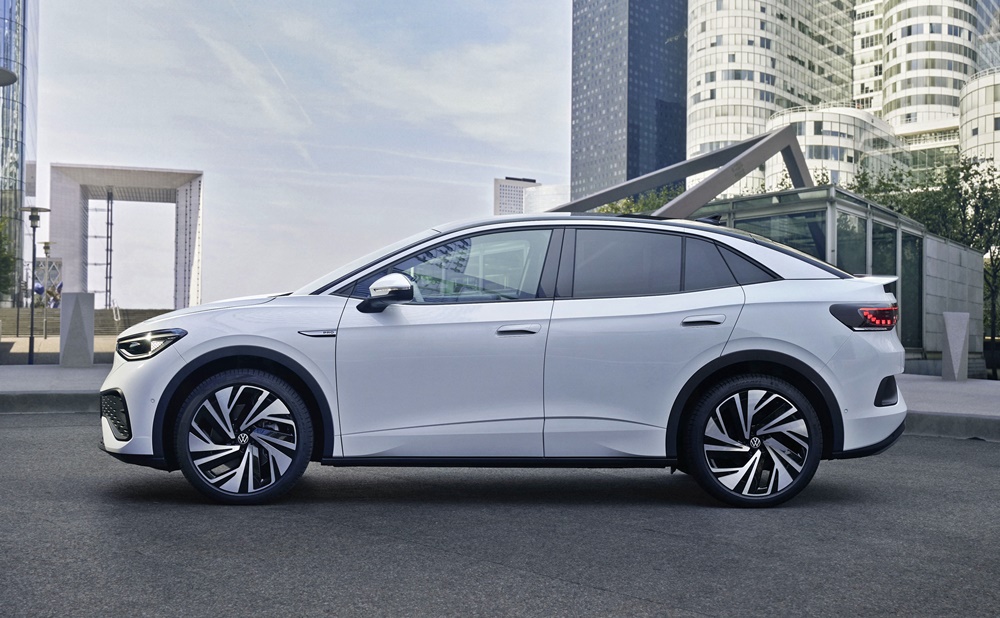 The next model will be the new ID.5 which will bring the brand into a new market segment. This member of the ID. family is an e-SUV coupe and will go on sale in 2022. The 4599 mm long vehicle will be offered with three engine options and also come with a new ID. software version for better performance and functionality.
The new e-SUV coupe has light strips on the front and rear styled with visual signatures of the ID. family. Of note are the IQ.Light LED matrix headlights with intelligent high beams and 3D LED rear lights as standard to give an even more dynamic appearance (ID.5 GTX version). Many features – including the striking bumper, painted door panelling and new roof line – set the e-SUV coupe apart from the ID.4, e-SUV which was picked as the 2021 World Car of the Year.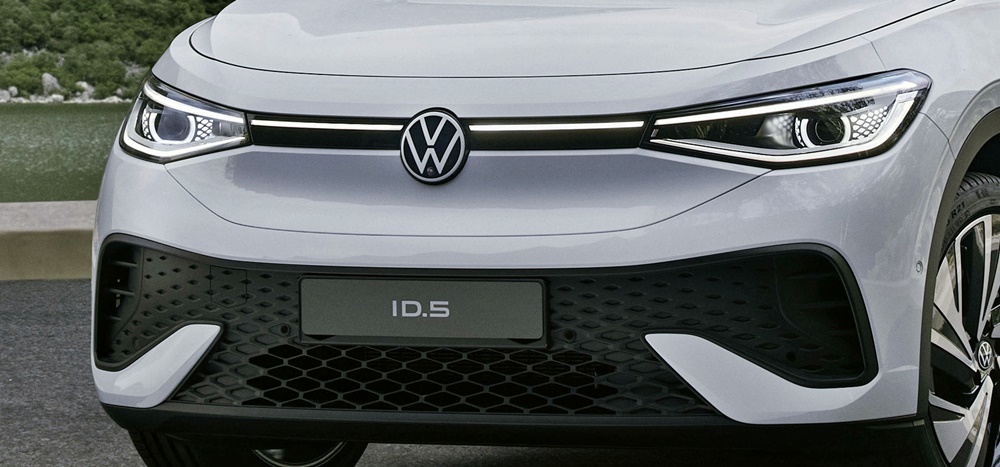 The Vehicle Dynamics Manager networks the drive and chassis control systems, while an optional adaptive DCC chassis can provide optimal driving dynamics. Volkswagen claims that the driver will experience an entirely new level of sporty driving pleasure, traction and driving safety.
Despite its coupe-type shape, the ID.5 has just 12 mm less headroom in the back than the ID.4. The long 2766 mm wheelbase facilitates interior spatial conditions comparable to those of SUVs in higher vehicle classes.
The ID.5 will be powered by an electric motor in the rear and for the sportier GTX version with all-wheel drive, there will be another motor powering the front wheels. All versions have a large-capacity, long-range battery pack. Using a standard Mode 3 cable, recharging with up to 11 kW of alternating current (AC) is possible and charging performance can reach up to 135 kW to be compatible with fast-charge stations. While range is important to EV owners, so is charging time and the new software 3.0 improves charging performance.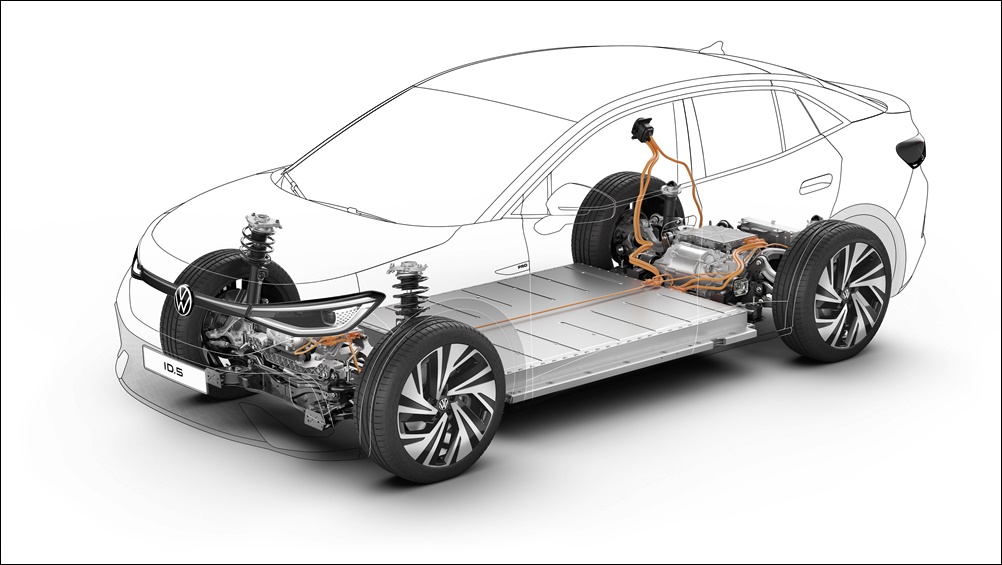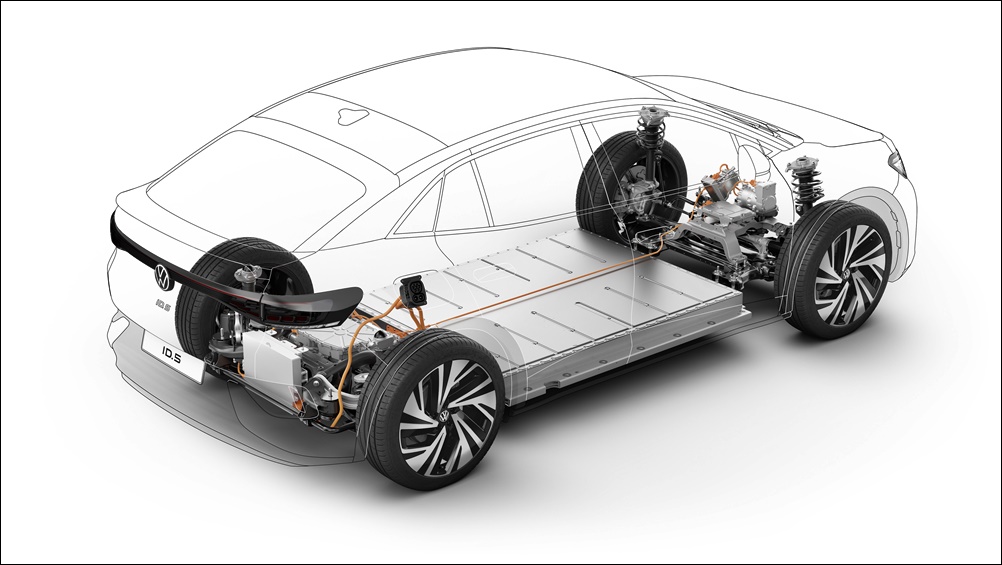 The driving performance is enhanced by a low drag coefficient of 0.26 (0.27 in the ID.5 GTX) which also boosts the vehicle's range. This capability is further extended by the integrated spoiler in the wide-opening, aerodynamically shaped tailgate. Electric cooling air vents in the front of the vehicle open only when necessary, so as to keep wind resistance low as much as possible.
The new software generation allows for over-the-air (OTA) updates and activation of additional functions, so that the ID.5 can stay up-to-date and perform optimally for a long time. Innovative assistance systems such as Travel Assist with swarm data and latest-generation driver assistance systems help further advance towards automated driving. Park Assist Plus with memory function will take care of personalised parking processes on request.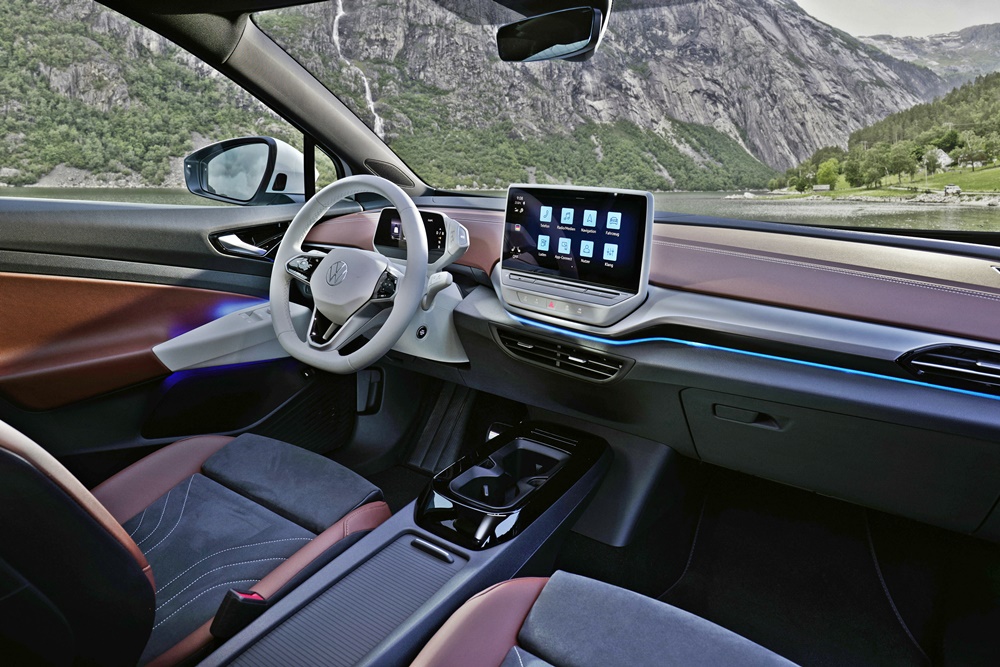 The digital cockpit offers a new operating concept with a high-resolution multimedia system delivering brilliant visuals. An innovative augmented reality head-up display within the driver's field of vision presents additional information. The new software 3.0 features various improvements including natural voice control (Hallo ID) and is learning-enabled. It can also go online to access information from the Cloud. Where the services are available, We Connect provides the driver with real-time online traffic information, online map updates, information about charging stations, web radio, etc.
With Car2X communication, data from compatible vehicles in the Volkswagen fleet and signals from infrastructure within a radius of up to 800 metres can be locally interpreted in a fraction of a second. This means the driver can receive alerts about dangerous areas, accidents and stationary traffic.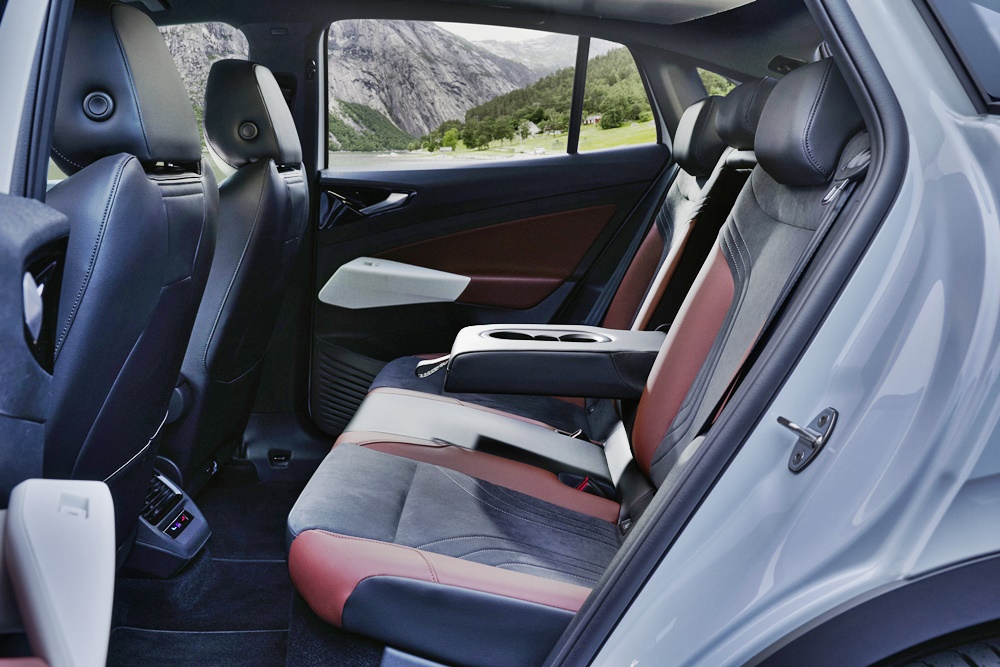 Now that the Malaysian government is allowing importation of BEVs with no tax imposed, many people are excited at the prospect of seeing a whole new range of cars in showrooms. Perhaps Volkswagen's ID. models might come but the exemption is a short-term thing and companies like Volkswagen Passenger Cars Malaysia would be looking at the investment they will need to make in order to sell BEVs.
As the official marketing company for the brand, they are obliged to ensure full aftersales support for whatever they sell. Unless there are long-term plans to assemble locally – which has a slightly longer tax-exemption period – the volumes they may be able to sell may not justify the investment they need to make. In any case, Volkswagen would be occupied with meeting demand in the major markets of Europe, North America and China so the incremental volumes possible in the Malaysian market may not be of significance.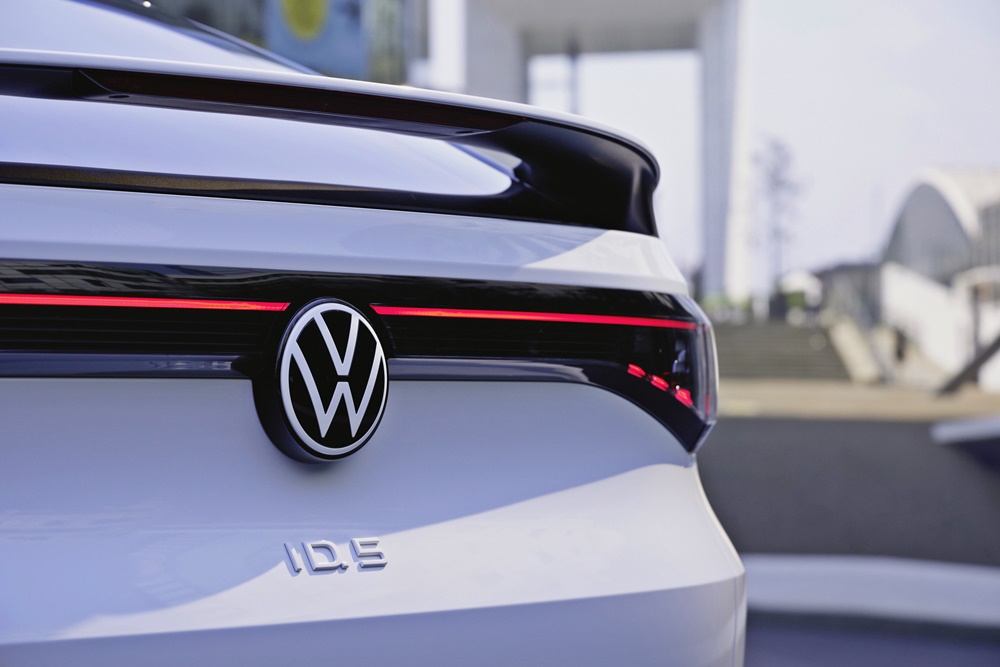 Lower-priced Volkswagen ID.LIFE to help increase adoption of EVs