Mazda's all-new CX-50 is another new model from the carmaker that could be seen as the beginning of a new range with the '0' added at the end. With the exception of the older BT-50, we've had the MX-30 and the CX-30 in recent years and now a larger SUV joins this new generation of models.
The CX-50, not intended as an immediate replacement for the CX-5, is essentially for the North American market where Mazda enjoys strong sales. Not only has it been developed for the market but it will also be built there, at the new Mazda Toyota Manufacturing factory in Alabama, with production beginning in January 2022.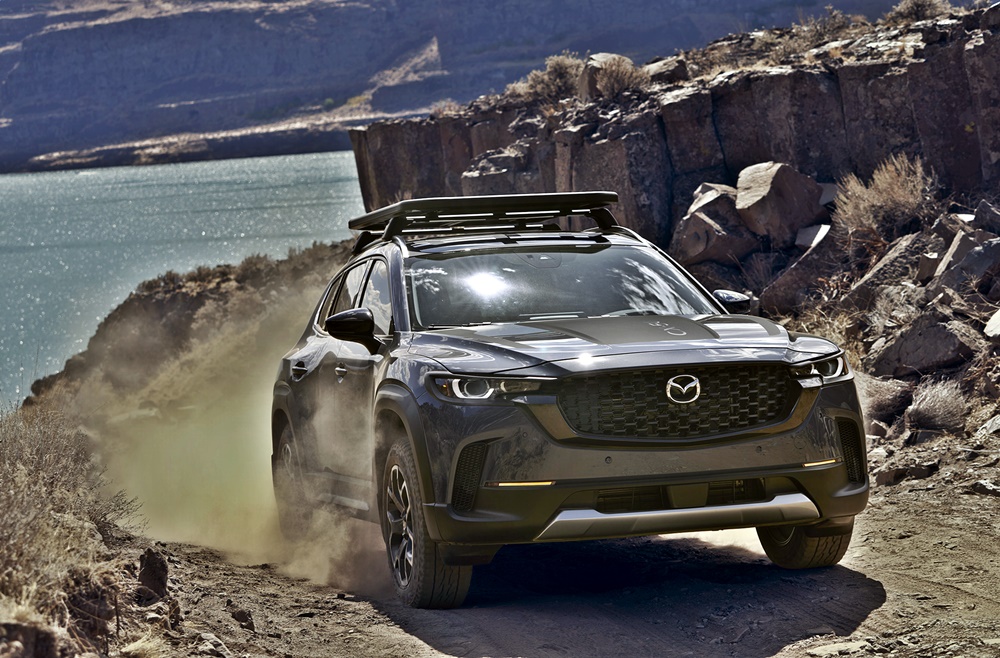 The CX-50 will have both naturally aspirated and turbocharged SKYACTIV-G petrol engines. This is a 2.5-litre 4-cylinder unit which will be paired a 6-speed automatic transmission. All versions will have i-ACTIV all-wheel drive and a new Mazda Intelligent Drive Select known as Mi-Drive.
Later on, the company plans to add electrified powertrain options. It confirms a 'traditional hybrid model' will be offered but no details are being provided yet. The hybrid powertrain is likely to be Toyota's (which has often said it is willing to share its technology to promote hybrids) although Mazda engineers would also 'tune' it according to their own philosophy.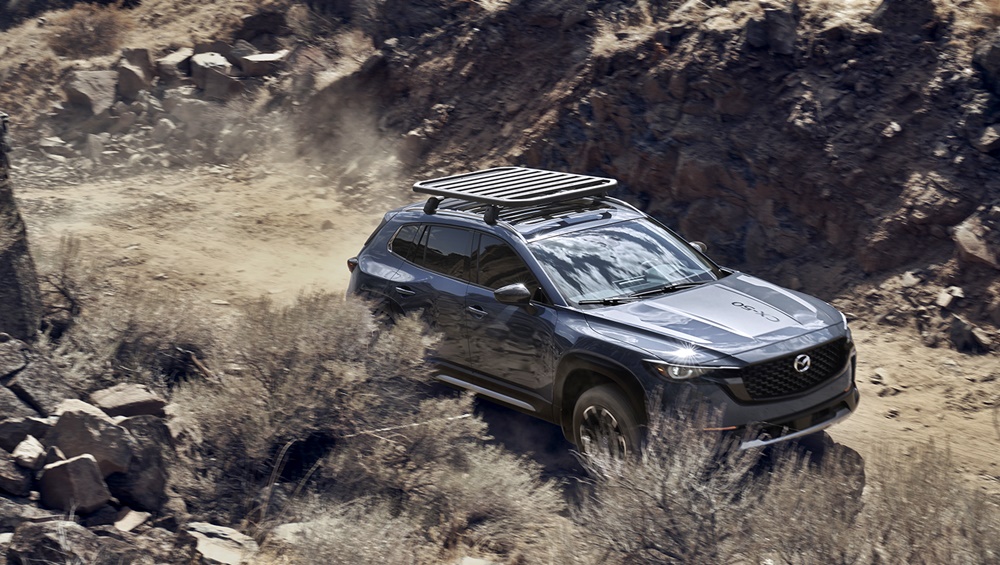 With this new model, it appears that Mazda has adjusted the balance of highway capability and off-road capability based on market studies of how owners of SUVs use their vehicles. The present range of models are already fairly competent with jinba-ittai driving dynamics on the road and with the CX-50, some extra capability has been added for off-road motoring. Exactly what this entails is not explained but Mazda says that drivers will be able 'to venture further into the outdoors and various terrain'.
It is likely that Mazda engineers have adapted the G-Vectoring Control (GVC) to enhance driving on loose surfaces. This proprietary system developed by the carmaker intelligently adjusts engine torque so that weight distribution is more front-biased when turning in. That could be useful on loose surfaces to enhance grip as the vehicle goes around a turn.
With the 'father of KODO Design', Ikuo Maeda (Head of Mazda Design) having expressed a hope that KODO design will exist 'forever', it is also adopted for the CX-50. As with each new model, there is a bit of evolution in the design language and the design elements are geared toward a  more rugged image.
Riding on a new platform also used for the latest Mazda3 and CX-30, the CX-50 is slightly longer than the CX-5 as well as wider. However, the roofline is closer to the road and the designers have put on roof rails. While roof rails on many SUVs are more for looks, those on the CX-50 are said to be high-strength and, along with reinforced B-pillars and door jambs, allow equipment to be securely stowed on the roof. For those who have more gear, Mazda also offers a roof carrier as an option.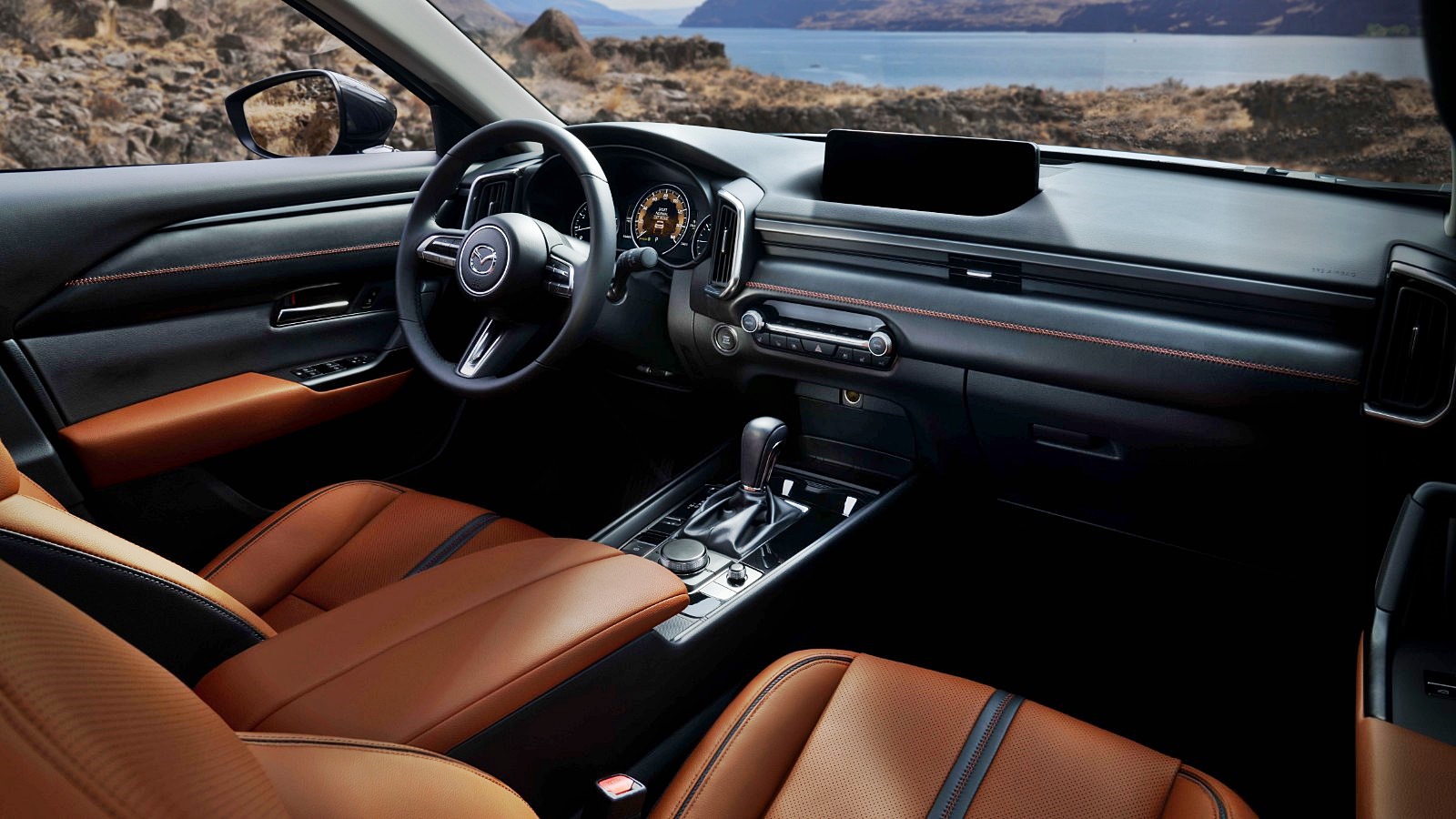 As with other current Mazdas, the cabin has a premium look with functionality that would be welcome by those who do venture off-road. The generous height and length contribute to the spacious cargo area and perhaps some of the useful lessons gained from working with Ford on the jointly developed Escape/Tribute years ago have been recalled. A new panoramic moonroof, a first for Mazda, brings the sky in, again something that will be especially appreciated off-road.
As the model is intended mainly for the North American market, it is unlikely that it will be offered in Malaysia by Bermaz. However, it might eventually appear in a later generation as the current single-digit number range transitions into the double-digit one in later years as Mazda clearly would not be having dual model ranges for too long. That has already happened with the CX-30, with the CX-3 to be discontinued in some markets next year.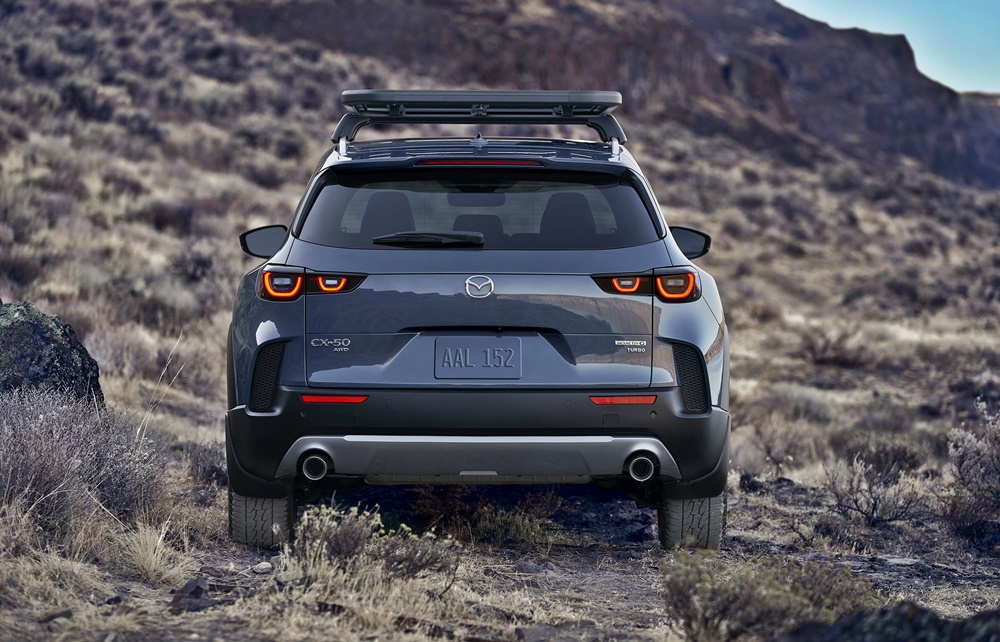 To know more about Mazda models available in Malaysia, visit www.mazda.com.my.
Mazda to complete electrification of products by 2030, with major focus on European markets