MAN Truck & Bus (M) Sdn. Bhd. is doing its part to help keep prevent climate change by providing cleaner engines with its New MAN Truck Generation. MAN Malaysia is the first heavy-duty truck manufacturer in the country to upgrade its powerplants across the range.
The new engines meet the Euro V emission standard which means significantly lower emissions of toxic nitrogen oxide (NOx) gases. This is achieved  through the use of low sulphur Euro V diesel and AdBlue exhaust treatment. Euro V diesel, available in B7 and B10 grades, has been available in the Malaysian market since 2014, with BHPetrol having been the first company to offer it.
Newly developed consumption-reducing driveline and software components also ensure a new level of efficiency to deliver improved fuel economy and lower carbon dioxide emissions. The improved aerodynamics of the new vehicle design also play their part in this reduction.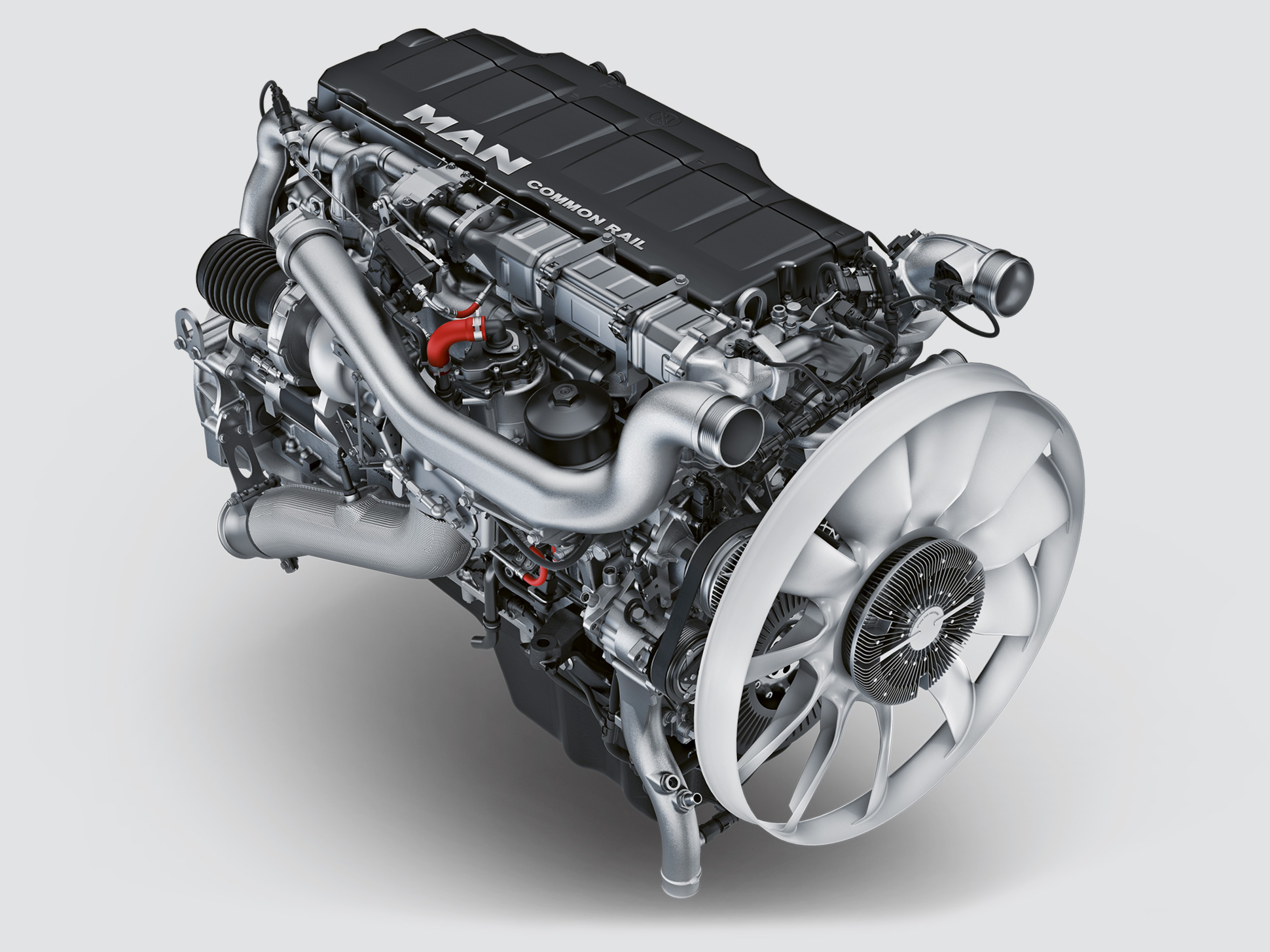 Completely new range
The new MAN Truck Generation is a completely new range of heavy-duty trucks for the Malaysian market that is oriented towards the changing requirements of the transport industry. It is said to set new standards in key areas such as driver orientation, assistance systems, digital connectivity and reducing the environmental impact.
The new range consists of 5 variants of the TGS model which can be used for three main applications: 4×2 and 6×2 for haulage/container; 6×4 for construction and heavy-duty use; and 4×2 and 6×2 with ADR (Agreement Concerning the International Carriage of Dangerous Goods by Road) specifications. Prices for the vehicles start from RM340,000 for the standard specifications, excluding sales and service tax.
Customers can choose from 2 engine options. The 4×2 and 6×2 variants for haulage and transport of dangerous goods are powered by the proven and reliable MAN D20, 10.5-litre, 6-cylinder inline Euro V diesel engine. The heavy duty-oriented 6×4 variant has the bigger but equally efficient 12.4-litre D26 engine. Both engines are coupled to a smooth and quiet 12-speed MAN TipMatic intelligent gearbox with advanced software and selectable driving programmes for different applications.
Excellent driver fit and ergonomics
Developed with extensive input from drivers, the New MAN Truck Generation sets new standards in terms of user-friendliness, optimum ergonomics, more intuitive operation, reliable networking with digital devices and applications, optimum space and comfort. After all, the driver is the person who spends much of his life in the vehicle, so making it as comfortable and safe as possible is of great importance.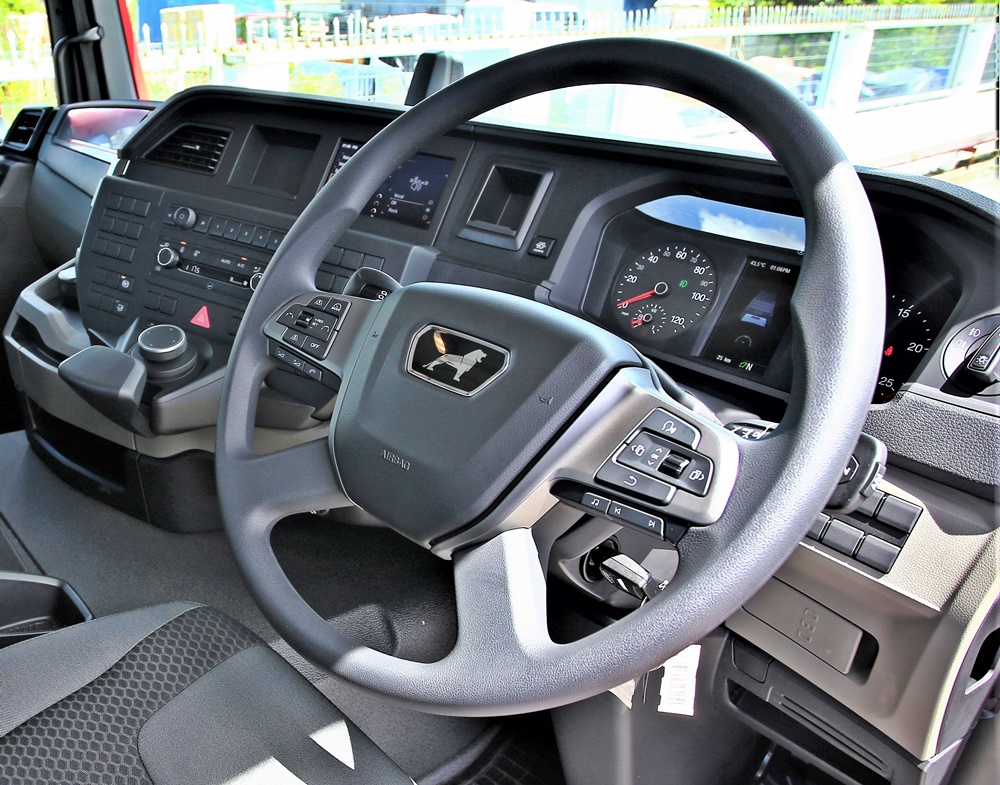 The redesigned smart-looking multi-function steering wheel is smaller than that of the previous generation of MAN Trucks. Equipped with airbag as standard for Malaysia, the new steering wheel can now be adjusted from 20° to an almost passenger car-like 55°, offering an ideal steering position for drivers of all shapes and sizes. Also new is the ability to adjust the steering wheel forward to 0° park position. This creates maximum space for easy getting in and out of the cab and for rest periods.
The cockpit is split into two levels. The bottom level instrument panel is now even more angled towards the driver for optimum reachability while the displays on the top level are placed further away for optimum visibility. This makes it easy for even the most seasoned drivers to switch to and from reading information on the display to the traffic on the road ahead.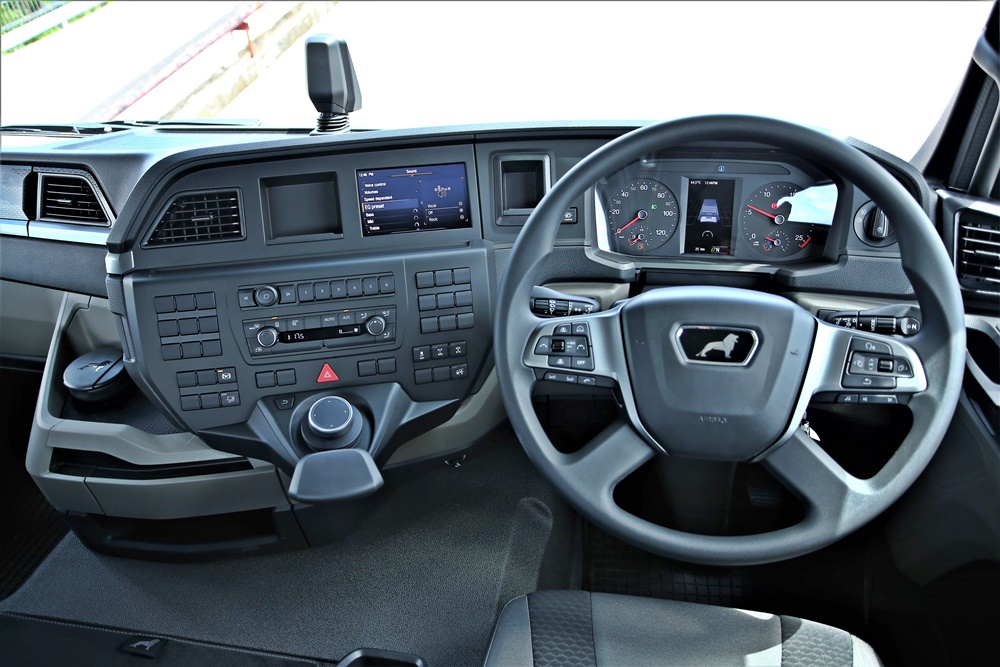 Safety is just as vital to a truck driver as it is to a passenger car driver and the new MAN TGS is equipped with a host of innovative safety and driver assistance systems to ensure the driver and vehicle complete every journey safely. Like many of the latest passenger cars and SUVs, there are active safety systems such as Lane Departure Warning, Adaptive Cruise Control, Electronic Stability Program, and Advanced Emergency Brake Assist.
Optimised uptime
The hallmark of a 'good'  truck is its reliability and independent TUV reports, confirm that the New MAN Truck Generation offers a new level of reliability and product quality. Newly developed, simplified, powerful and future-proof electronics architecture will significantly improve and expand its functionalities well into its service life.
Additionally, MAN Telematics, a comprehensively developed, cloud-based, factory-fitted digitalised maintenance and fleet management system, reduces operating inefficiencies and costs whilst delivering maximum up-time of the new MAN TGS. The good news is that MAN Malaysia is offering a free 2-year subscription with every purchase of the new trucks.
A transformational product
According to MAN Malaysia Managing Director, Andrew O'Brooks, the New MAN Truck Generation was a transformational product that marked the evolution of MAN Truck & Bus from a vehicle manufacturer to provider of intelligent and sustainable transport solutions.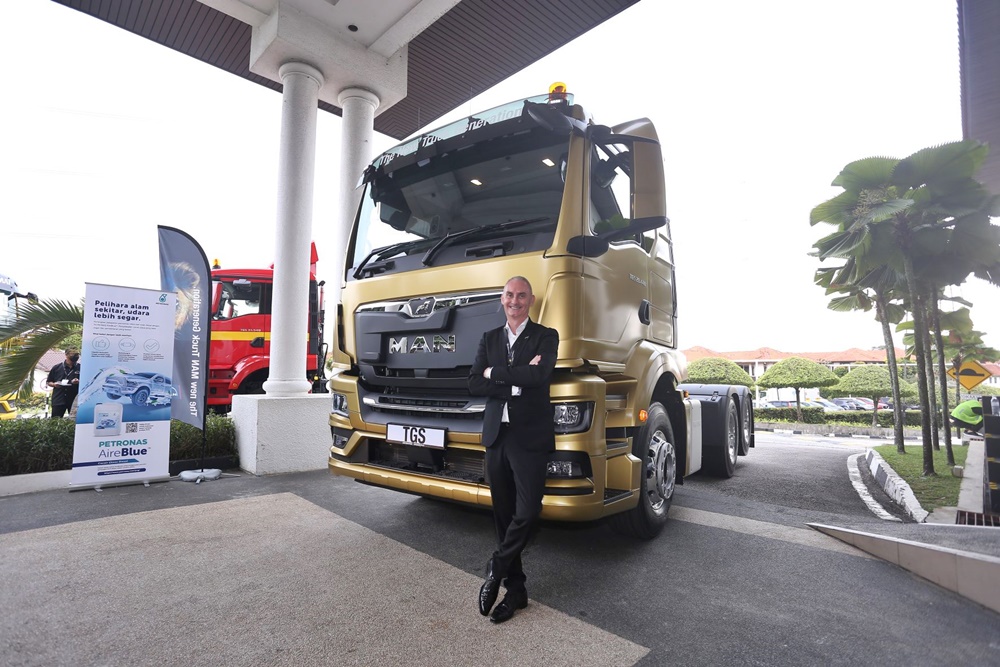 "The New MAN Truck Generation is the most ambitious project by MAN Truck & Bus in 20 years. It is the answer that our customers expect us to provide in face of increasingly diverse and complex challenges confronting the transportation industry all over the world, including here in Malaysia," he said.
"The New MAN Truck Generation, which was crowned the International Truck of the Year 2021, winner of two awards at iF Design Award 2021 and just named "Sustainable" Truck of the Year 2022; offers everything that customers and drivers expect and more.  It combines the attributes that are synonymous with MAN Trucks — toughness, durability and reliability – with future-oriented innovations aimed at simplifying the lives of both business owners and the people behind the wheel," he added.