US-based Magna, a mobility technology company, is supporting the accelerated shift towards electrification by carmakers with its all-electric connected powertrain, EtelligentReach. This latest innovation will be used for a new model that will debut this year. The complete system comprises 2 electric motors, inverters and gearboxes, and uses advanced software to maximize vehicle range and driving dynamics.
eDrive technology advancements and the holistic vehicle development approach of the EtelligentReach achieve a range increase that is said to be up to 145 kms, or 30% compared to certain production BEVs (battery electric vehicles) in this segment which is a key differentiator in the growing electrification space.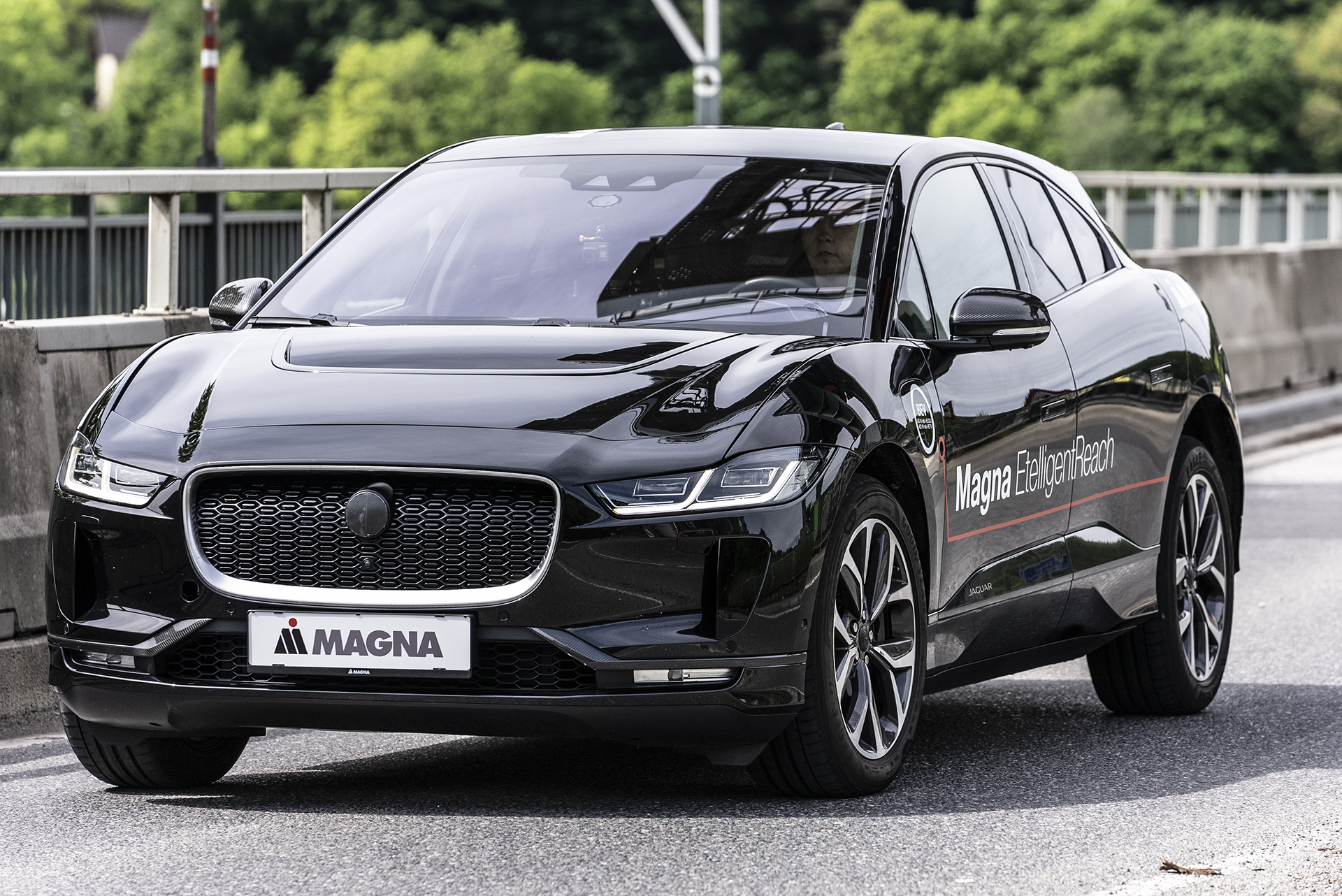 Magna's intelligent operating strategy controls the two eDrives: the eDS Mid+ with next-gen eDrive technologies and decoupling on the front, and another eDS Mid+ with torque vectoring on the rear. This powertrain solution is said to set a new standard in range, driving dynamics and safety.
The next-gen innovations include Decoupling+, inverters with silicon carbide technology, and a boost function for a short-time increase of drive power (eg overtaking maneuvers). Magna's Decoupling+ function on the front drive is unique in its competitive field and helps increase range without compromising driving dynamics and safety. Increased efficiency also reduces CO2 emissions, while the torque vectoring function can improve the safety margin by up to 10% by controlling each axle individually in all road conditions, as well as significantly reduce steering effort during dynamic cornering.
"This is definitely a story where the sum is greater than the parts," said Tom Rucker, President, Magna Powertrain. "The EtelligentReach reduces range anxiety and improves driving dynamics, providing automakers with a complete all-electric powertrain system with AWD that is exciting and efficient. We can create maximum efficiency by precisely orchestrating how every component works in concert to achieve the best possible performance."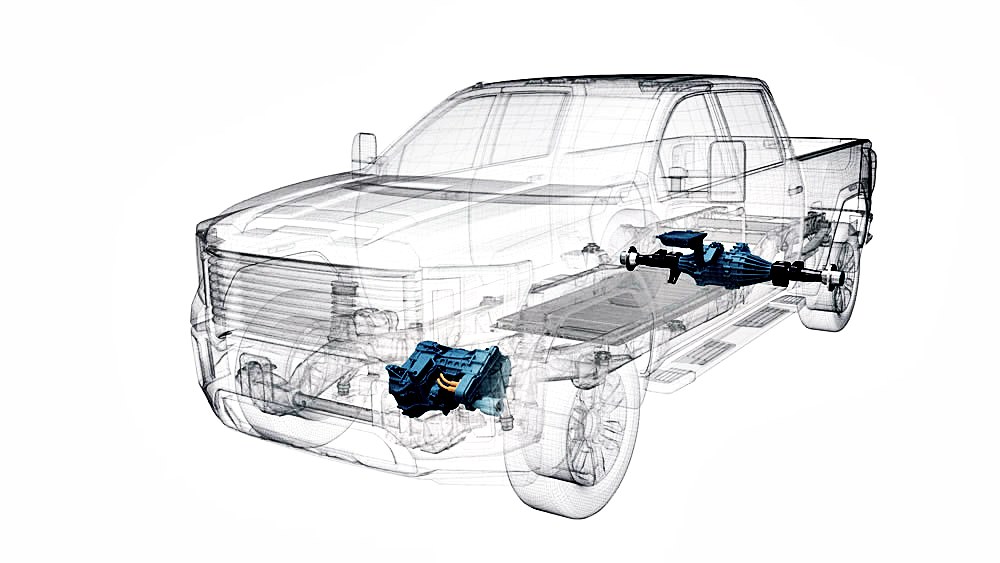 Besides EtelligentReach for passenger cars, Magna also has EtelligentForce technology for light commercial vehicles (LCVs) like pick-up trucks. Also using the eDS Mid+ DCU at the front drive, there is a game-changing eBeam electrified beam axle at the rear, with an electric locking differential.
This eBeam technology is a direct replacement for traditional beam axles, requiring no restructuring to existing architectures. It utilizes existing suspension and brake systems designs, resulting in no compromise of payload or towing capacities. It is thus a structure-oriented design for high-payload vehicles with continuous-duty usage, a requirement of LCV operators.
With the shift to electrified vehicles speeding up in the industry's pursuit of cleaner and more efficient mobility, Magna is enabling global automakers to electrify their vehicle platforms with a full range of hybrid and fully electric powertrain solutions.
Magna's powertrain expertise is supplying power to the wheels, regardless of the power source. The company is able to supply traditional products as well as electrified components and systems to automakers as they migrate their vehicle offerings toward hybrid and electric vehicles.
The company will also supply a Hybrid Dual-Clutch Transmission (HDT) to Mercedes-Benz for its next generation compact and mid-size vehicles, another example of Magna's continuing transformation in the electrification of mobility. Two other HDT programs will launch soon with other global carmakers as the company further extends its foothold into powertrain electrification.
Experience living with an electric vehicle for RM24.90 an hour