Although Chrysler, one of the three original American carmakers to survive to this day, has had electrified models for some years. By 2025, it will start selling its first battery electric vehicle (BEV), with plans to change its entire product range to BEVs by 2028. As part of the Stellantis Group, formed only one year ago, the carmaker will serve at the forefront of Stellantis' transformative, sustainable mobility technology.
The Airflow Concept displayed at CES 2022 in Las Vegas this week provides a preview of what will come. With leading-edge drive-system technology, intuitive AI and connected vehicle technology, the concept car is said to be able to travel 560 – 650 kms on a fully charged battery pack which can be fast-charged.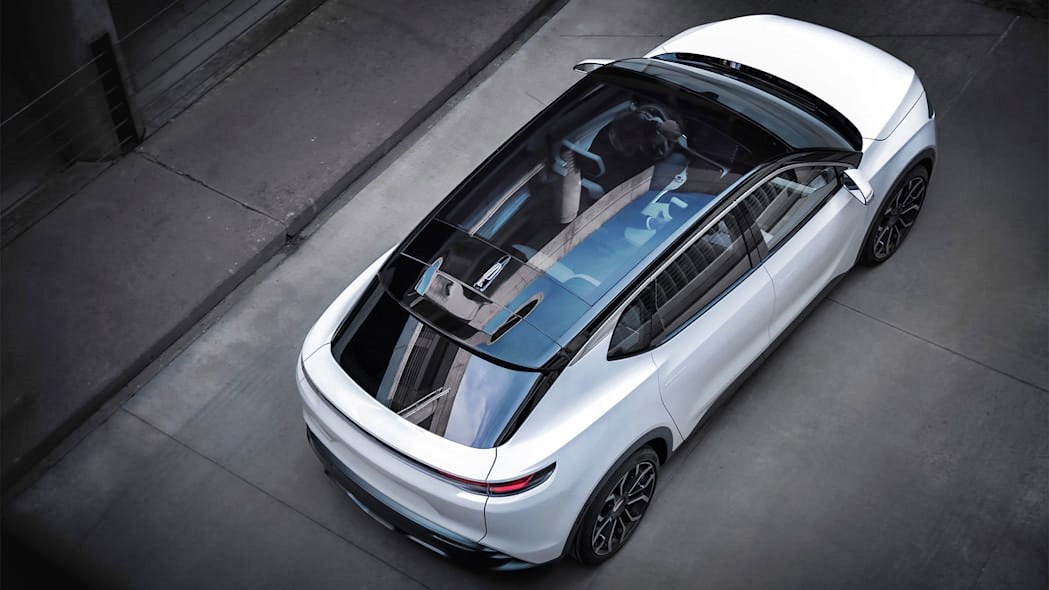 Reinventing the customer experience
However, the new connected car isn't simply about moving from point A to point B. It is said to reinvent the customer experience by integrating the STLA Brain platform and STLA SmartCockpit to deliver seamless connectivity for the driver and passengers. The concept creates a connected hub that brings a consumer's digital lifestyle into the cabin, using advanced technology to create a customized space for each occupant.
"The Chrysler Airflow Concept represents the start of the brand's journey toward a fully electrified future. It is the result of a thoughtful synthesis of the full arsenal of Stellantis' connected vehicle technology – inside and out," said Ralph Gilles, Chief Design Officer – Stellantis. "The design features a decisively elegant aerodynamic exterior and a modern, sophisticated interior that takes the customer on a new level of digital delight."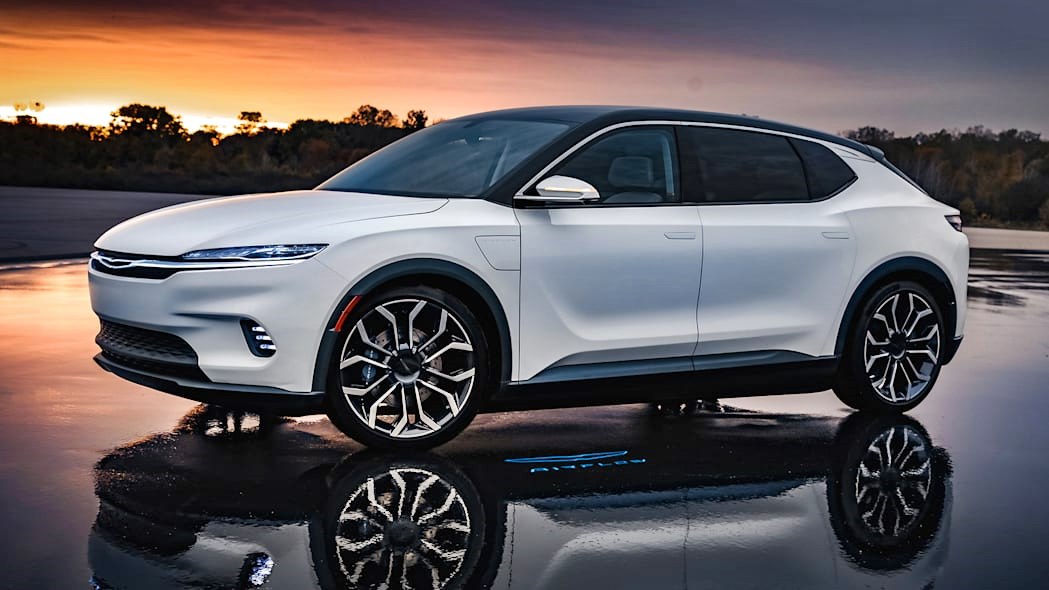 Dynamic design
The sculptural, expressive design of the Airflow Concept envisions the next generation of premium transportation. It delivers a first-class travel experience that balances technological needs within a serene environment. The silent electric ride supports the sleek design aesthetic, with the concept's dramatic expression completed by an Arctic White body colour that conveys a sense of calm and serenity.
The dynamic design proportion has a low ride height and streamlined, two-tone roof line that achieves an elegant yet athletic profile while also increasing travelling range. A long wheelbase and wide track, along with large 22-inch wheels and tyres, are enhanced visually with Celestial Blue accent colour cladding. The design elements work together to enable a dramatic stance and deliver excellent handling and performance dynamics.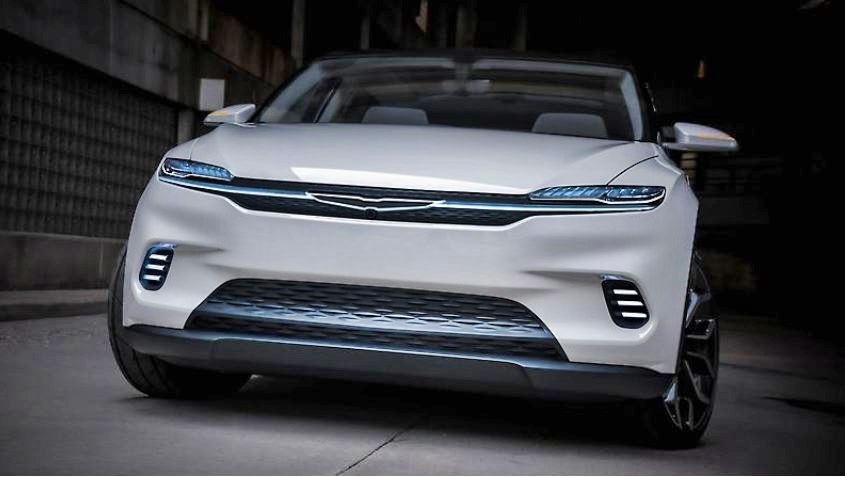 Up front, the Airflow announces its electric aesthetic with the Chrysler wing logo tied into a cross-car grille/light blade illuminated with crystal LED lighting. A crystal LED taillight runs the full width of the vehicle, accentuating the wide stance. The Airflow Concept also features welcome, departure and animated lighting, including a unique aqua that signifies the vehicle is charging. The diffuser shape of the lower rear fascia highlights the aerodynamic, smooth underbody, a key to achieving optimum driving range.
Personalised spaces within
The Airflow Concept is designed as a space to bring people together, both physically and virtually. The interior showcases ideas for giving every passenger a personalized experience that seamlessly connects them with their digital lives, as well as the other passengers. Multi-layered, high-contrast graphics and thoughtful details provide a clean, sophisticated appearance that is safe, easy to use and easy to understand.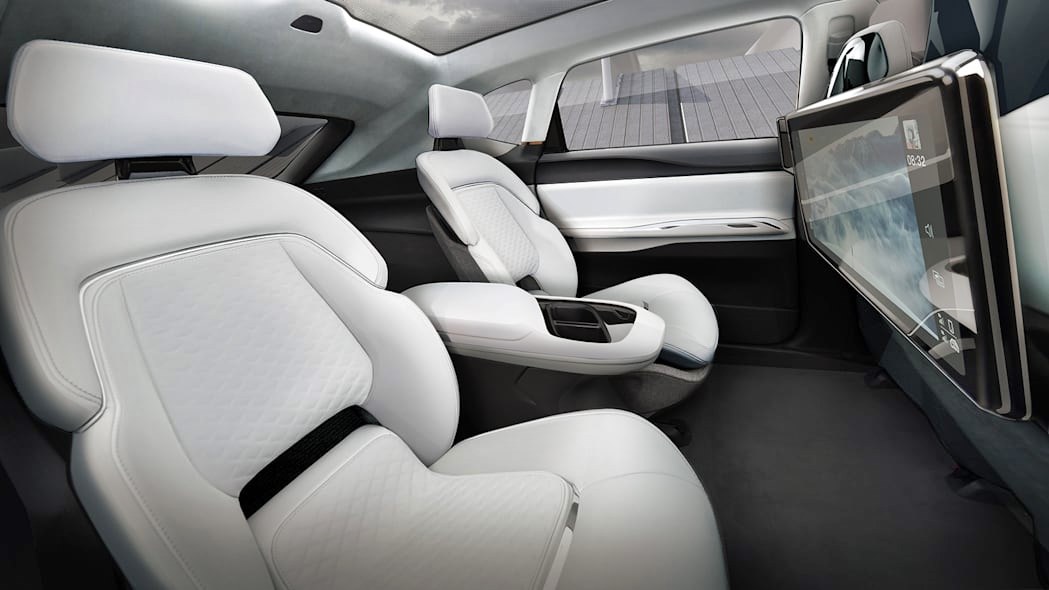 Using a menu-based format, screens throughout the interior can be personalized, simplified and grouped based on individuals and interests. Information on the screens can be shared with all passengers by swiping. Customization and personalization are key, whether driving or acting as a co-pilot.  Each screen is thus a personalized space to access the digital world via connected entertainment, apps and downloads. Each seat also features a built-in camera, enabling occupants to participate in a group video conference call from the comfort of the Airflow cabin.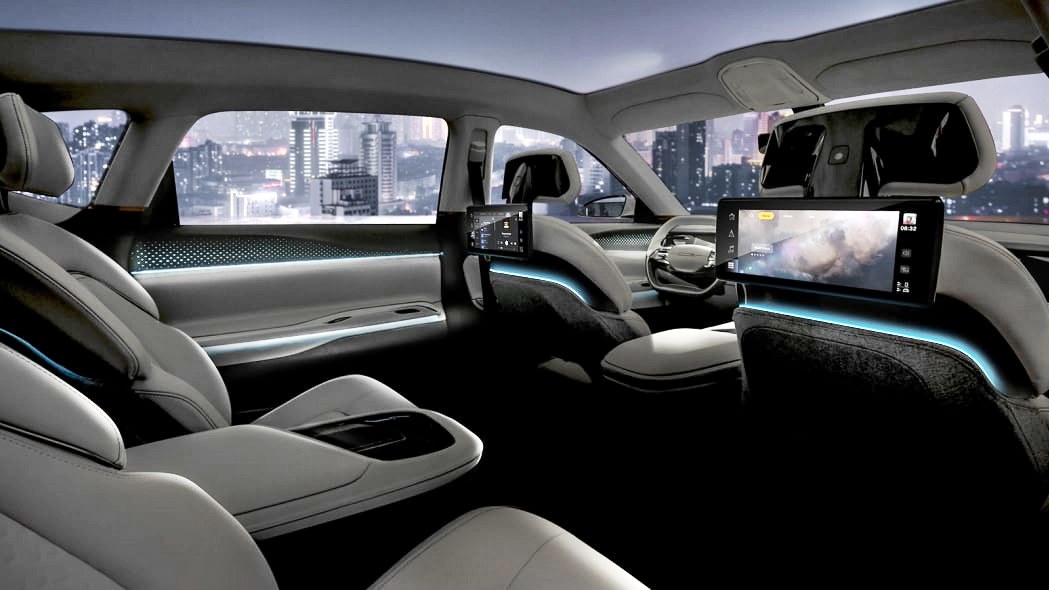 Over-the-air (OTA) updates keep Airflow Concept services current and let passengers quickly and easily add new and innovative features. The backbone of the user experience is the new electrical/electronic (E/E) and software architecture, STLA Brain. This architecture is highly flexible, breaking today's bond between hardware and software generations. It enables software developers to create and update features and services quickly, taking advantage of capabilities built into the cockpit without waiting for a new hardware launch.
The STLA SmartCockpit, demonstrated in the Airflow Concept and built on top of STLA Brain architecture, seamlessly integrates with the digital lives of vehicle occupants to deliver AI-based applications, such as navigation, voice assistance, e-commerce marketplace and payment services.
Level 3 autonomy
Of the powertrain, Chrysler says it will be called STLA AutoDrive, which delivers Level 3 autonomous driving capabilities and will be upgradable via OTA updates. The concept features all-wheel-drive capability and is powered by two 150 kW electric drive motors (EDMs), one in the front and one in the rear. The concept is designed to accommodate larger capacity EDMs, offering the potential for future high-performance applications.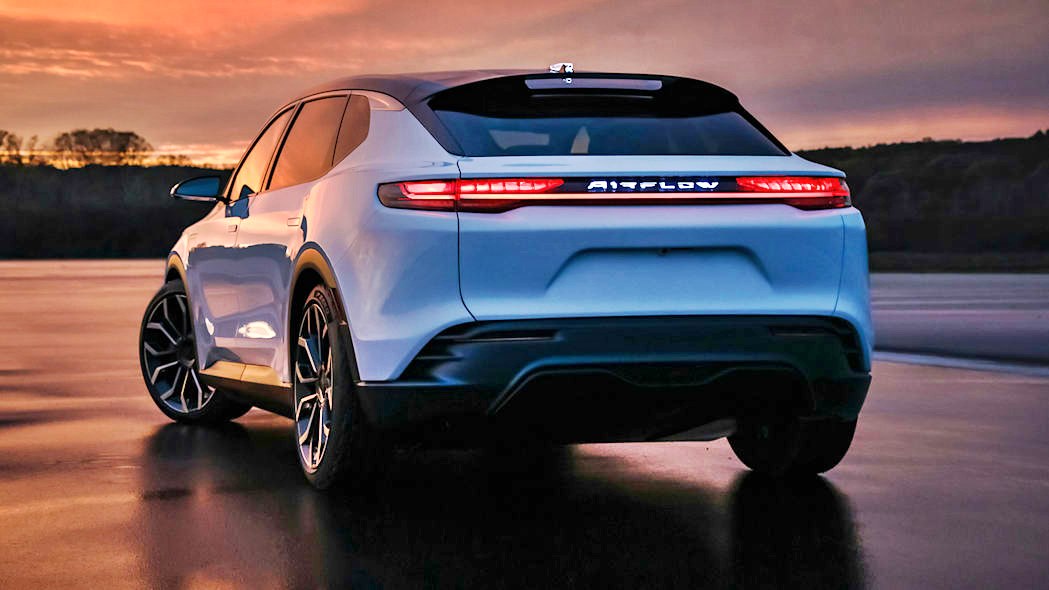 GM's Factory ZERO starts production of only electric vehicles