For the brands that sell high-performance cars, going electric has added challenges. They need to not only ensure that the electrically-powered cars offer the same sort of performance levels their customers expect from their brand but also new requirements like charging times and range. The latter especially was not so important before as customers are okay with high fuel consumption and can refuel as needed. With an electric car, you cannot 'refuel' as easily and at this time, it still takes a while to recharge battery packs (although that time is getting shorter),
For a company like BMW M, which has built up a reputation producing cars with superlative performance, going electric meant that they had also to be able to offer the same kind of performance. Drawing on the BMW Group's expertise in the field, BMW M also had its own specialized skills to develop electric cars worthy of the M badge.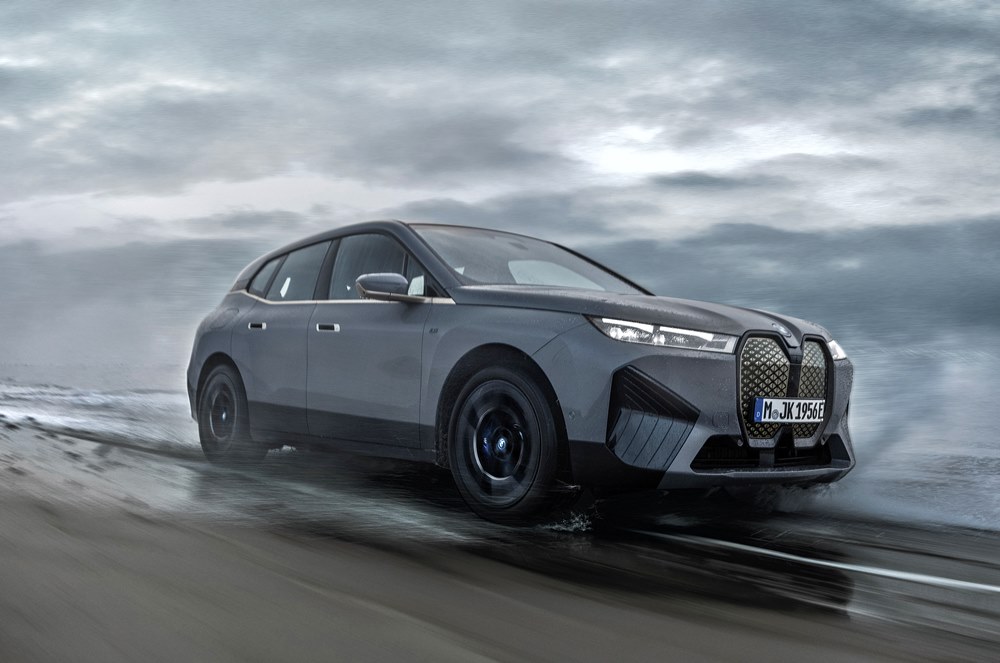 3.8 seconds from 0 to 100 km/h
The first BMW M automobile designed for purely electric mobility from the outset – the new iX M60 – should provide reassurance to fans of M. With an output of 455 kW/619 ps and maximum torque of up to 1.015 Nm, it has a claimed standstill to 100 km/h time of 3.8 seconds and can go over 250 km/h but is limited to that top speed. With a fully charged battery pack, factory tests have shown it to be able to travel up to 566 kms.
The 111.5-kWh battery pack can be recharged using a DC fast-charger and add 150 kms of range within 10 minutes. Leave it connected to the charger longer and after 35 minutes, the energy content can be up to 80% from 10%.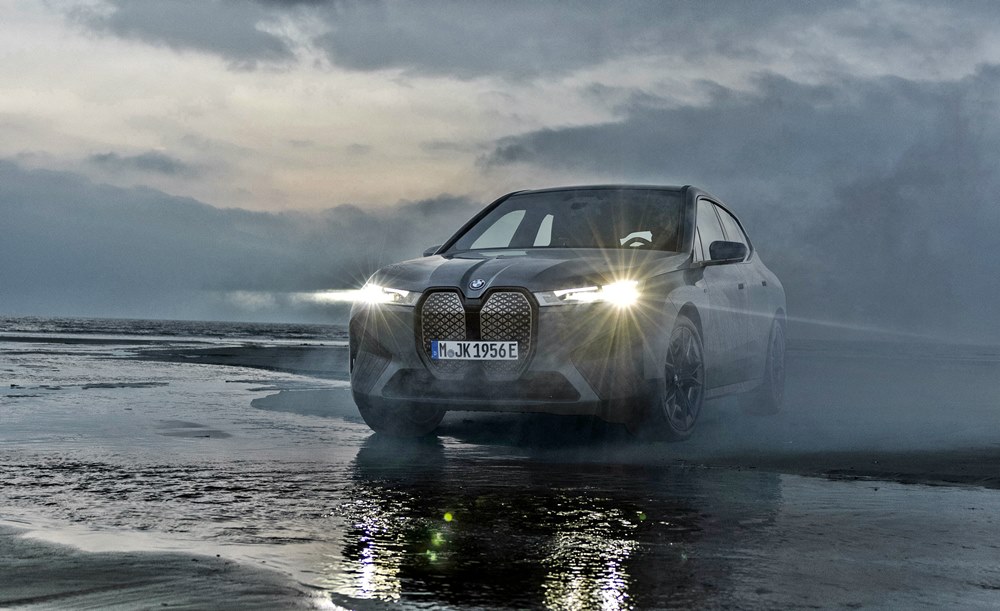 The suspension technology of the iX M60 includes a double-wishbone front axle, a 5-link rear axle and electric steering with Servotronic function and variable ratio. In addition, there's adaptive dual- axle air suspension with electronically-controlled shock absorbers. The dual axle air suspension ensures the optimum vehicle height at any speed, regardless of the load. The air supply to the suspension is regulated individually for each wheel and can thus also compensate for uneven loading.
The damper forces are adaptively controlled with an M-specific characteristic via continuously adjustable valves, which take into account longitudinal and lateral acceleration, road speed and steering angle as well as body and wheel acceleration on the front axle in order to activate the required damper force within a few milliseconds.
BMW IconicSounds Electric
Like all BMW i models, the iX M60 will have BMW IconicSounds Electric with specific characteristics for its M exclusivity. The emotional soundtrack that the occupants will hear was created in a collaboration between film music composer and Academy Award winner Hans Zimmer and BMW Group Creative Director Sound Renzo Vitale.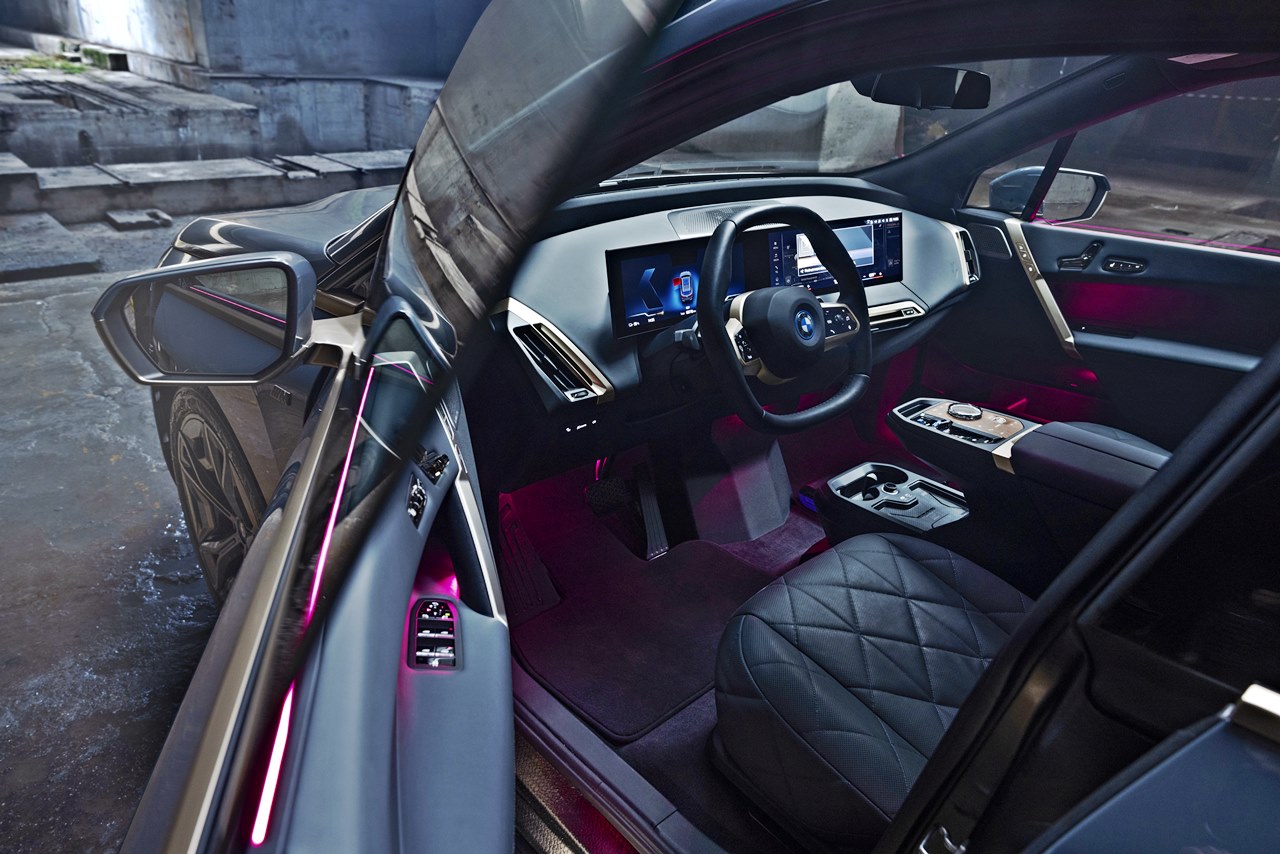 Even pressing the START/STOP button is acknowledged with an inspiring acoustic signal. While driving, the BMW IconicSounds Electric provide authentic feedback to every movement of the accelerator pedal. The sound of the drive is characterized by a particularly energy-charged sound development. The sound characteristics are based on the setting selected with the Driving Experience Control Switch.
Milestone for BMW M
The debut of the iX M60 marks a milestone in the history of BMW M, 50 years old this year, as it enters the segment of electrified performance cars. Like all recent BMW fully electric models, the architecture is completely new and designed for electric powertrains. So the full benefits are exploited and performance can be optimized. The iX M60's performance, efficiency and range also benefit from its optimized aerodynamics which give it a Cd of 0.26 (in Sport Mode).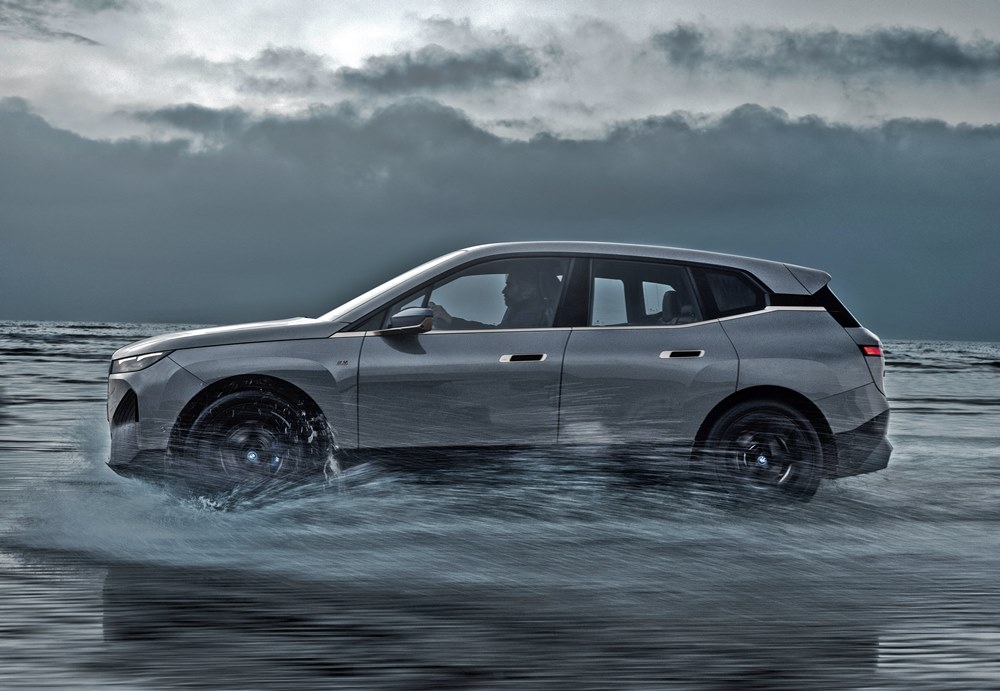 Lightweight construction principles
The vehicle concept of the iX provides an ideal basis for an all-electric SAV with high-performance characteristics. Both the body structure and the design principle as well as suspension set-up are geared towards combining ride comfort with sporty handling characteristics. The aluminium spaceframe concept and the carbonfibre cage with carbonfibre reinforced plastic (CFRP) in the roof, side and rear sections are an intelligent mix of materials that combines increased rigidity with optimized weight.
The use of CFRP to reduce weight has a long tradition at BMW M. The particularly lightweight high-tech material already achieved great results in combining engine performance and weight in the M3 CSL which was introduced in 2003. In fact, BMW M pioneered the use of CFRP in large-scale automotive production and today uses it in numerous current models as part of the intelligent lightweight construction principle.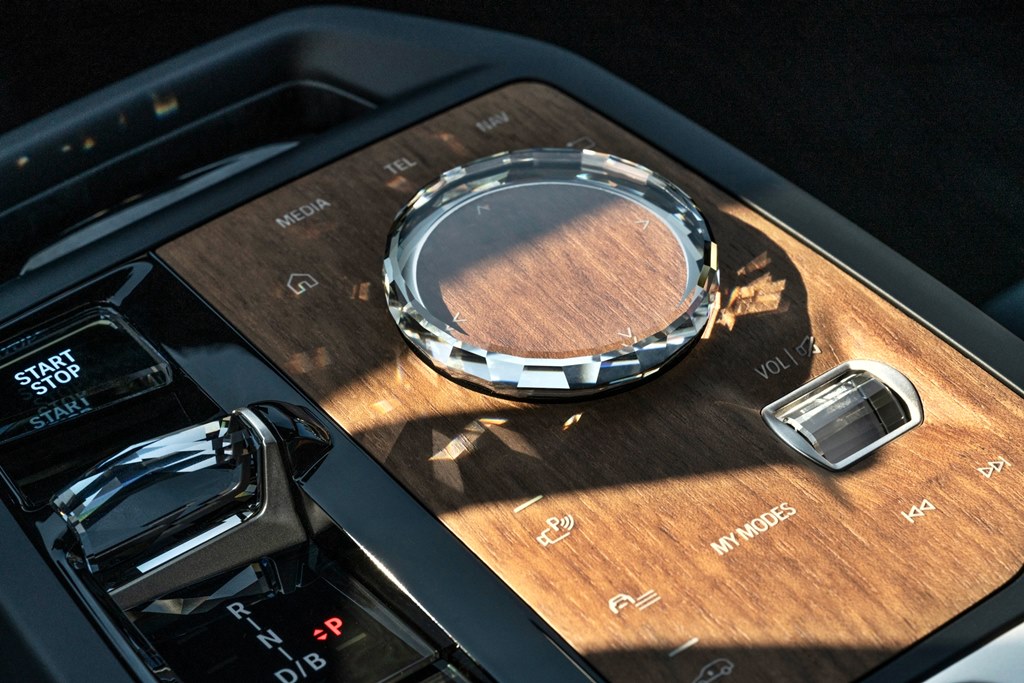 The high-voltage battery is located deep down in the underbody, lowering the vehicle's centre of gravity for agile handling as well as balanced axle load distribution. Like the other models, the iX M60 also has an extensive range of driver assistance systems. A new generation of sensors, a new software stack and a powerful computing platform also provide considerable potential for consistently advancing automated driving and parking functions – with level 3 functionality in the medium term.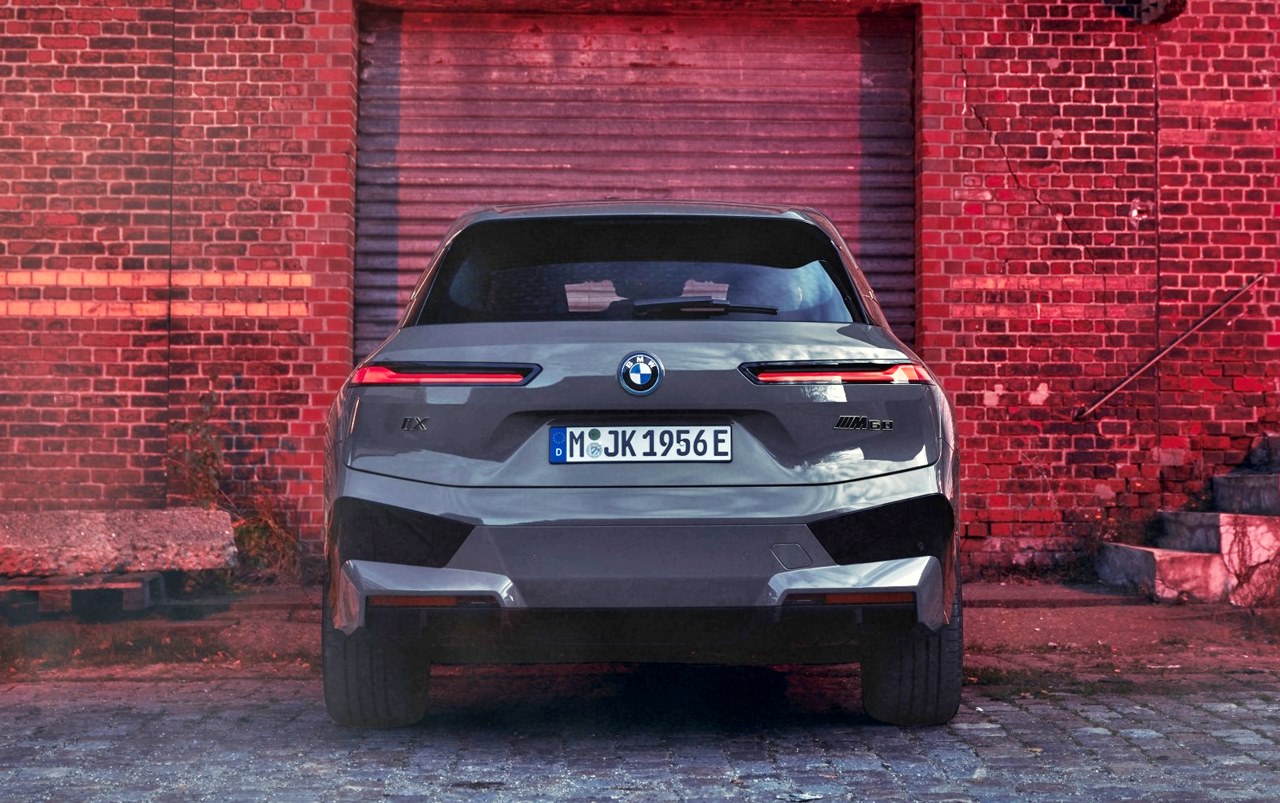 Future modular system
The iX M60 combines its typical M performance characteristics with the exceptionally advanced technology of the BMW Group's new future modular system in the areas of automated driving, operation, connectivity and digital services. This creates an experience of premium mobility that is unique in the competitive environment. The completely redeveloped interior architecture also contributes to this, creating an exceptionally generous feeling of space.
BMW Group Malaysia moves into next phase of electrification with new BMW i model range