'Range anxiety' is a concern of those who drive battery electric vehicles (BEVs), which run only on electricity. Unlike vehicles with conventional petrol or diesel engines that can be refuelled at the thousands of stations around the country, a BEV requires a charging station to 'refuel' its battery pack with electricity. At this time, the network of charging stations is still being developed so there are not many (around 500) and most are in urban areas, especially in the Klang Valley.
Thus, for the owner of a BEV, going long-distance is something which sounds risky as you might run out of electricity in the battery pack and get stranded somewhere remote. Fortunately, battery technology is advancing all the time and battery capacities are increasing while BEV technologies are also increasing the distance that can be travelled. But still, range anxiety will be at the back of the motorist's mind until such time when the network of charging station is visibly extensive and people know they are not far from a station.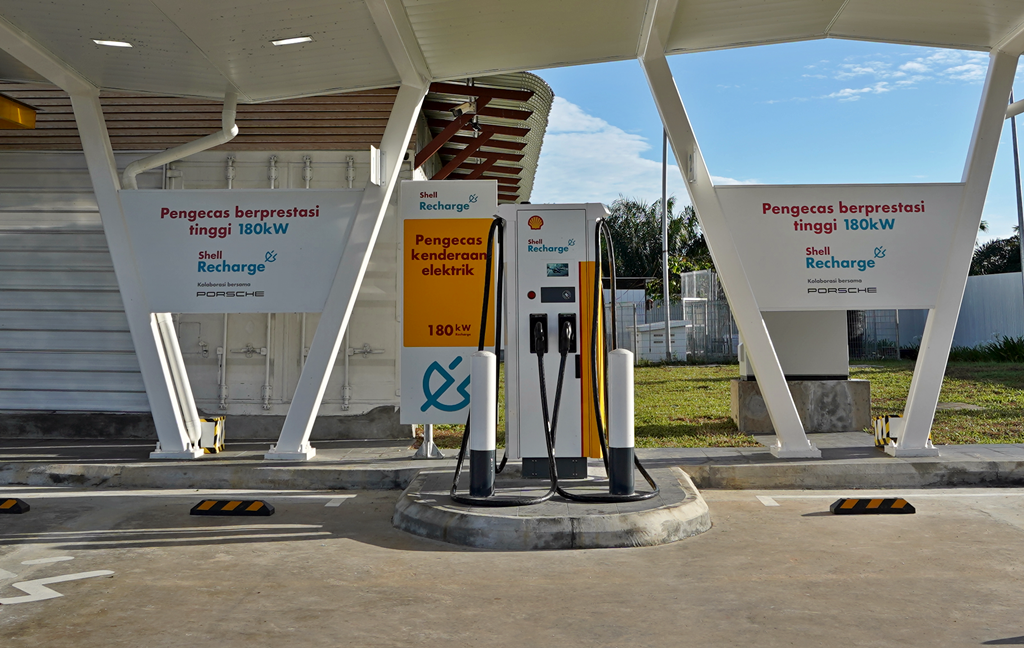 Shell, together with Porsche Asia Pacific, have collaborated to set up a high-performance charging (HPC) infrastructure EV network along the North-South Expressway. This is a first in Southeast Asia and Shell's first cross-country EV infrastructure in the region, enabling BEV owners to drive from Singapore up the west coast of Peninsular Malaysia to Penang and on to Thailand.
The establishment of this network is timely as the government is also promoting the use of BEVs. By allowing them to be imported and sold duty-free (and also exempting them from roadtax), it is hoped that adoption of BEVs will be faster. This means that the charging station infrastructure will need to grow quickly and this Shell/Porsche Asia Pacific initiative will contribute towards it.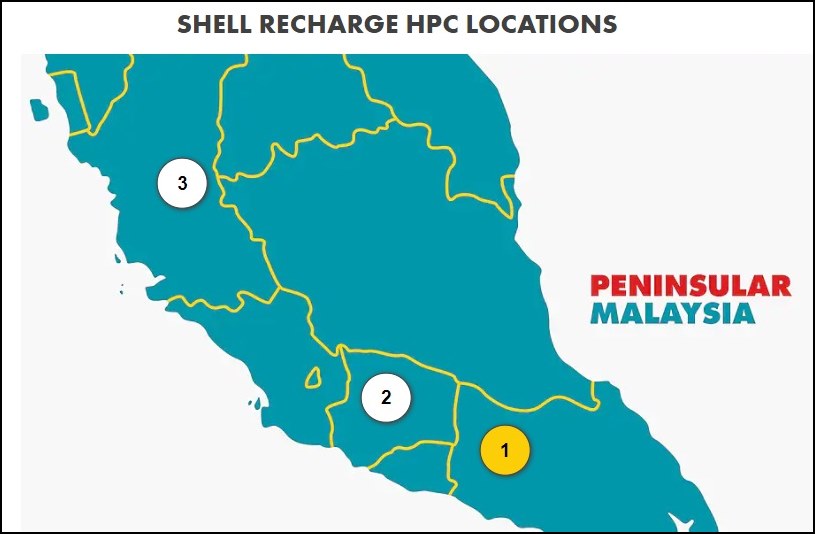 The first HPC station located a Shell station near Tangkak, Johor, began operations today and will be followed by 12 stations at 6 Shell stations strategically located along the North-South Expressway. All the charging stations will have 180kW high-performance chargers which are capable of charging BEVs at super-fast speeds. This helps partially address the issue of long recharging times and in the case of the Porsche Taycan, a completely empty battery pack can be recharged to 80% capacity in around 30 minutes. This will provide a range of up to 390 kms although, like a combustion engine vehicle, the distance depends on driving conditions.
While HPC and its short recharging time is great, not all BEVs might be able to use it if they are not designed for DC rapid-charging systems. The newer models in the market will be designed with this capability but some of the older ones might not. Then there is also the issue of different charging connectors as the industry has not yet come to a common type. It would be nice if all BEVs had the same common connector like all computers have USB ports that are identical.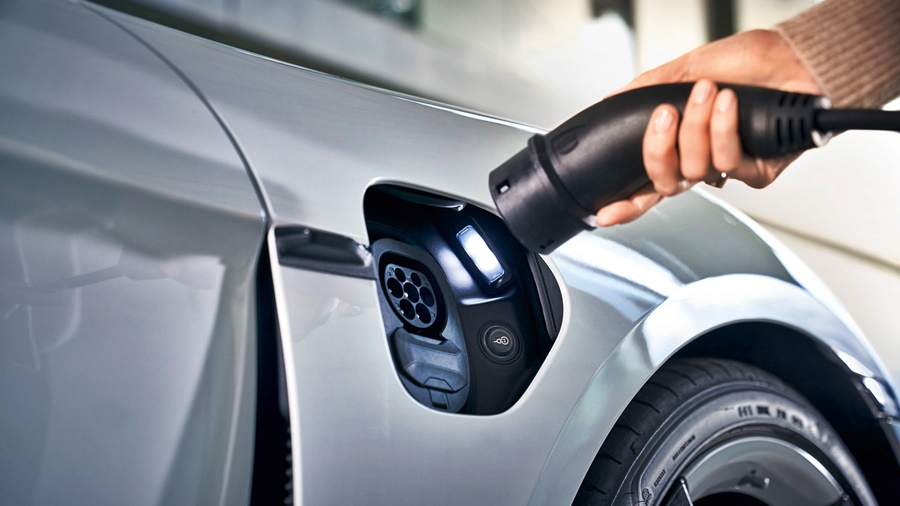 Although, for now, there may be places where BEV owners can just plug in their vehicle's cable and get electricity without paying, it is still energy that has a cost and recharging will be just like refuelling petrol or diesel. With Shell's Recharge HPC network, there is the option of a pay-per-use service or an exclusive membership plan by making reservations via an online booking app (ParkEasy).
The charges (shown in the chart below) start from RM20 or RM12 for every 5 minutes in the first 25 minutes of charging, depending on whether it is a pay-per-use service or with a subscription which costs RM835 a year. Those who buy a Taycan get a complimentary 3-year subscription with special benefits but still have to pay for their electricity at a rate of RM10 for 5 minutes during the first 25 minutes. There's also a RM4 fee for each charging session.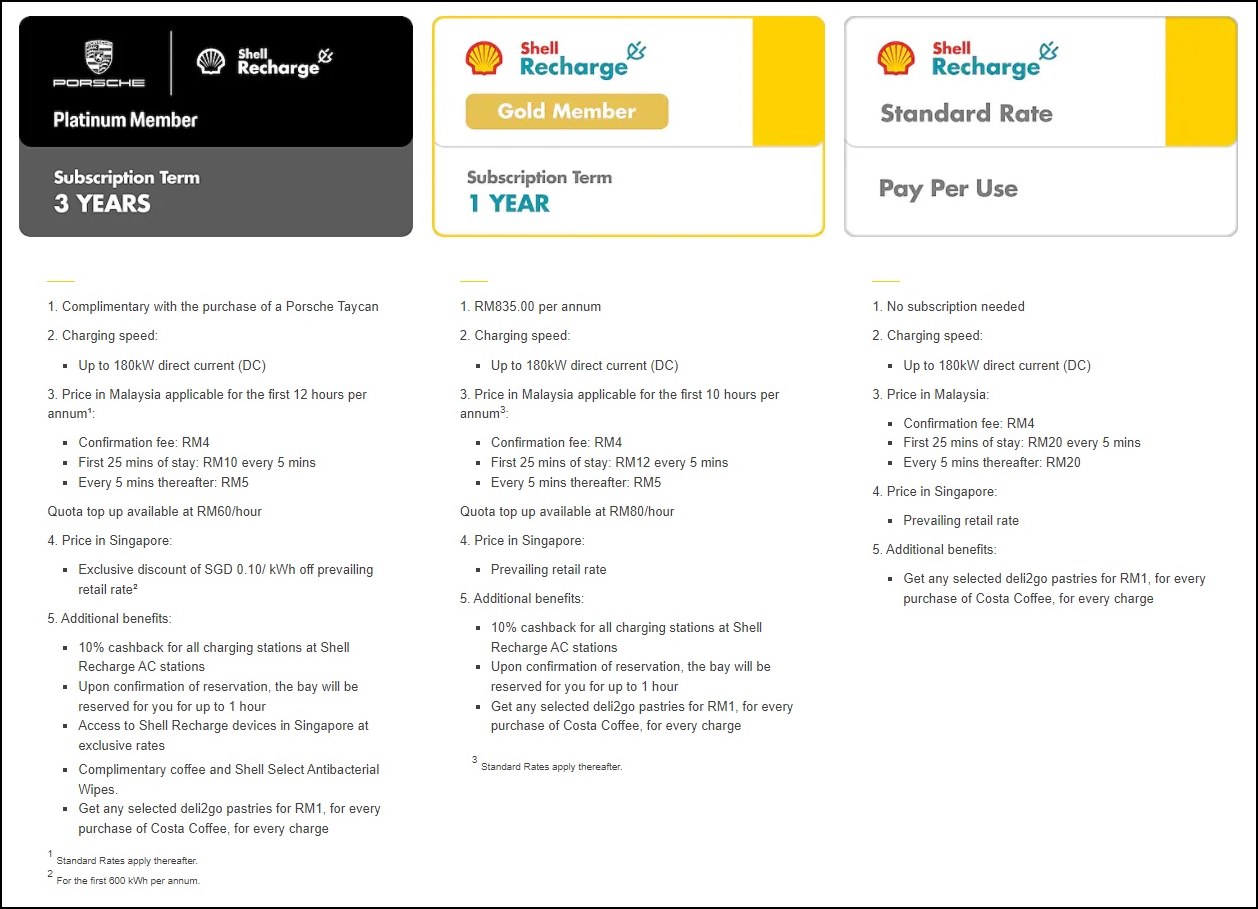 How long a vehicle is recharged depends on the owner's preference although it is unlikely that recharging will be from zero. Quite likely, the battery pack will be 'topped up' along the way to keep its capacity maximised. In this case, the charging time might not be long so the cost will not be high. Anyway, there are the Shell SELECT stores at the stations where drinks and snacks are available while waiting.
Porsche Taycan Driven by Karamjit Singh – Behind The Scenes Story