A few car companies have CEOs or Presidents who are 'car guys' and who even go racing sometimes but none probably is as passionate about motorsports as Akio Toyoda, President of Toyota Motor Corporation. Since becoming President in 2009, the grandson of the company's founder has been transforming the world's leading automaker to meet the challenges of the 21st century.
Perhaps having started driving in the era of the Japanese auto industry when there were affordable sportscars, Toyoda also came to be a car enthusiast, notwithstanding the fact that his family owned the No.1 carmaker in Japan. And being of the younger generation, he had greater exposure out of Japan where he also had a chance to go racing (although he wanted to be a taxi driver at one time), which he enjoyed greatly to the extent that he created a nickname to use when racing – 'Morizo Kinoshita' – in the 2009 Nurburgring 24 -Hour race. Perhaps he wanted to avoid undue attention, being who he is, or maybe he didn't want his parents to know…

When he became President, Toyoda started off promising that Toyota would make cars 'Fun to Drive, Again', reviving a tagline used in the 1980s. He gave TOYOTA GAZOO Racing (TGR) greater responsibility to not only manage Toyota and Lexus motorsports activities but also to develop products for the new GR high-performance brand.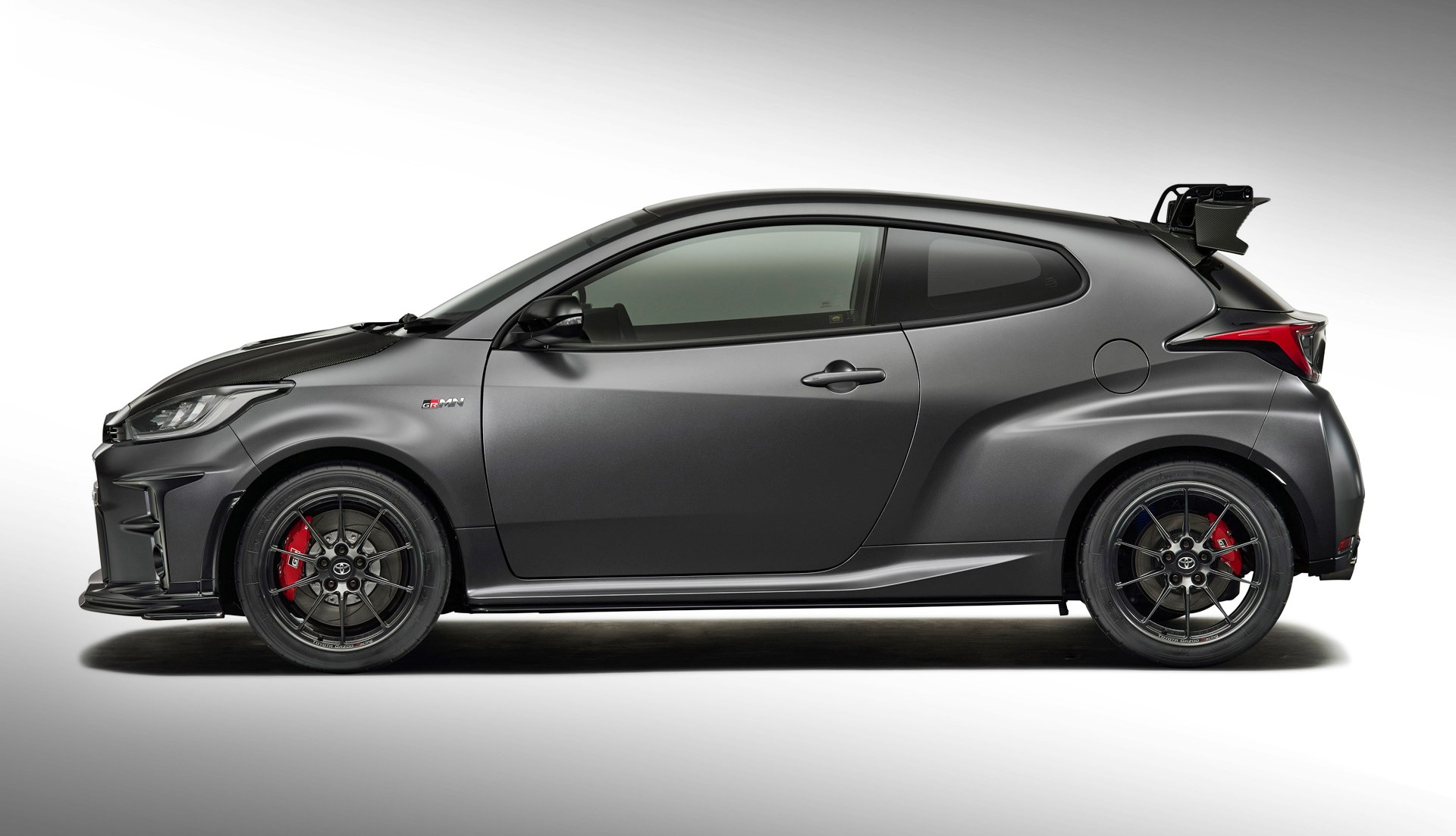 Since then, enthusiasts around the world have been treated to a number of impressive sportscars and TOYOTA GAZOO Racing itself has also risen in prominence. Notable models like the GR Supra and GR Yaris have made big news wherever they have been launched and today, at the at Tokyo Auto Salon 2022, TGR has unveiled another mouth-watering hot hatch – the GRMN Yaris.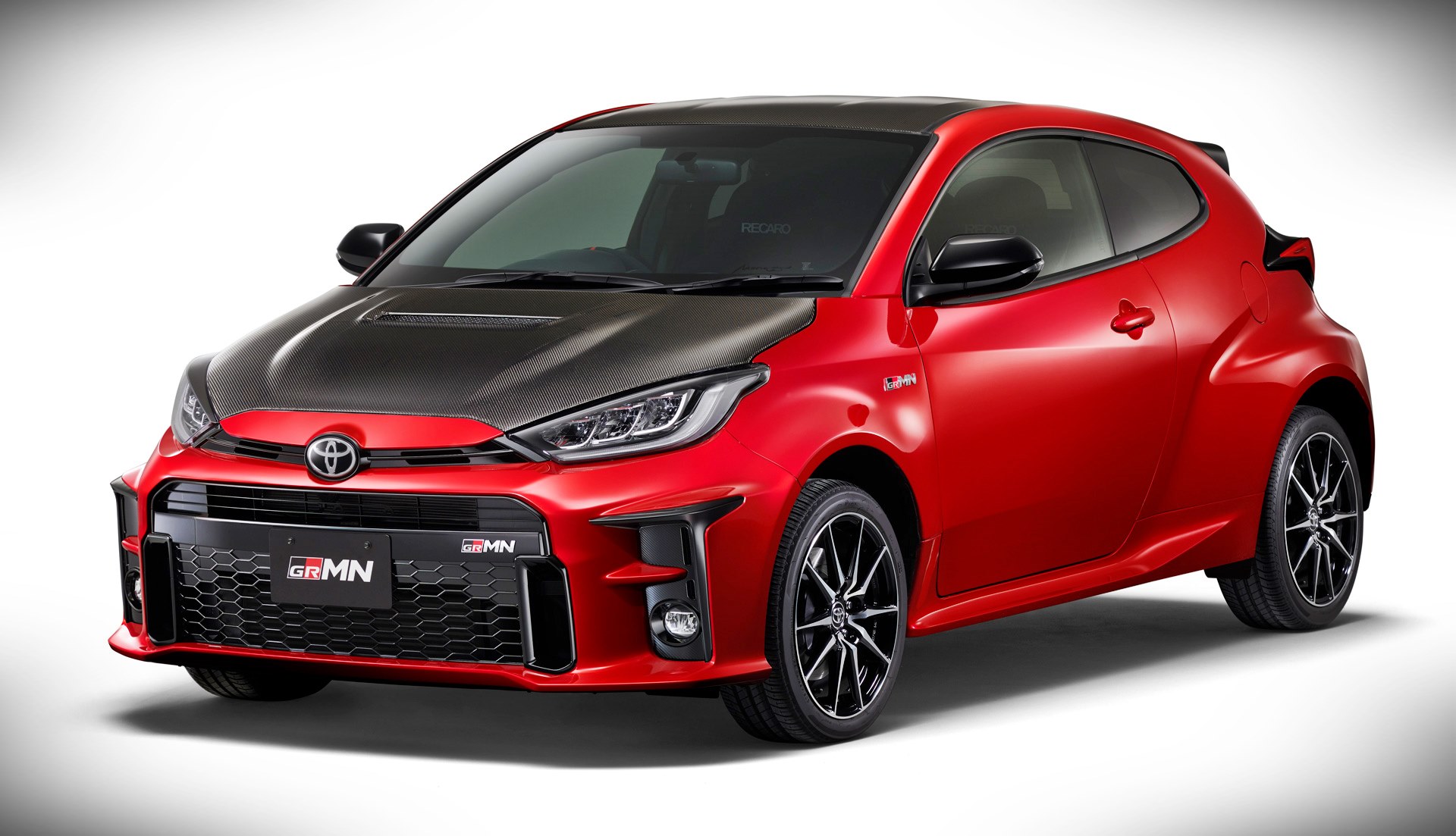 The 'MN' in 'GRMN' stands for 'Meister of Nurburgring', which is a way of paying tribute to TGR's test drivers who have developed the products on the legendary German circuit. These would include Hiromu Naruse, the company's chief test driver and head of GAZOO Racing who died in a crash in Germany in 2010. Naruse was Toyoda's mentor in racing and whom Toyoda was asked to replace as 'Master Driver' of Toyota and Lexus.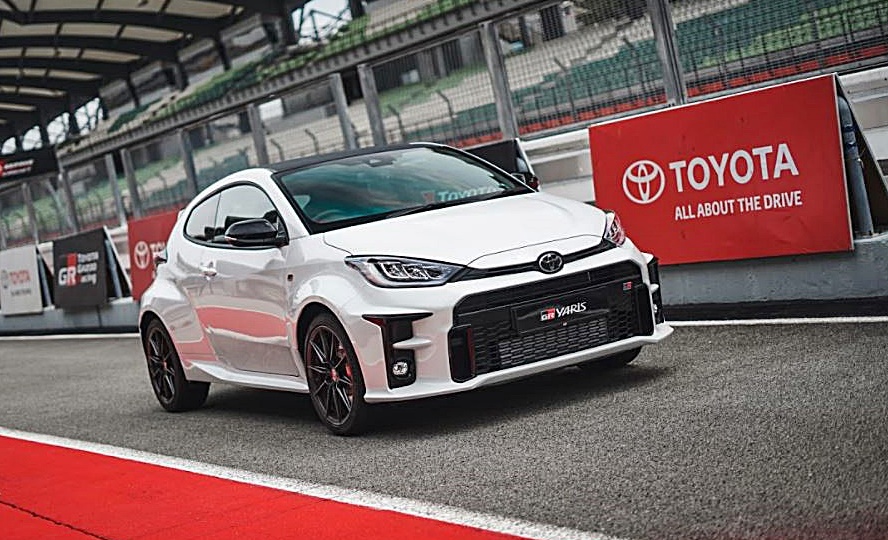 Since its launch in September 2020, the GR Yaris has been involved in various motorsports such as the Super Taikyu Series where the Toyota President himself (65 years old this year) got behind the wheel as Morizo and participated with ROOKIE Racing, and the Japanese Rally Championship, where it won the season championship.
Having been closely involved in the development of the GR Yaris, Toyoda wanted to 'deliver cars to customers that evolve quickly and can be tailored to individuals in the field of motorsports'. Using lessons learned from motorsports activities, the body rigidity of the GR Yaris has been enhanced. The number of spot welds has increased compared to the GR Yaris, and body rigidity has been further enhanced by applying longer structural adhesive.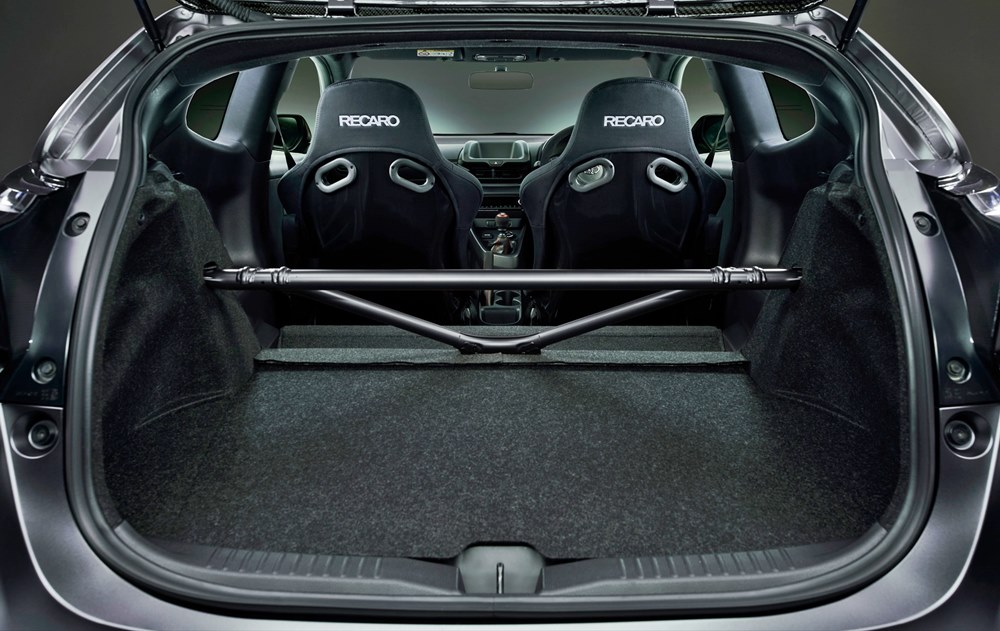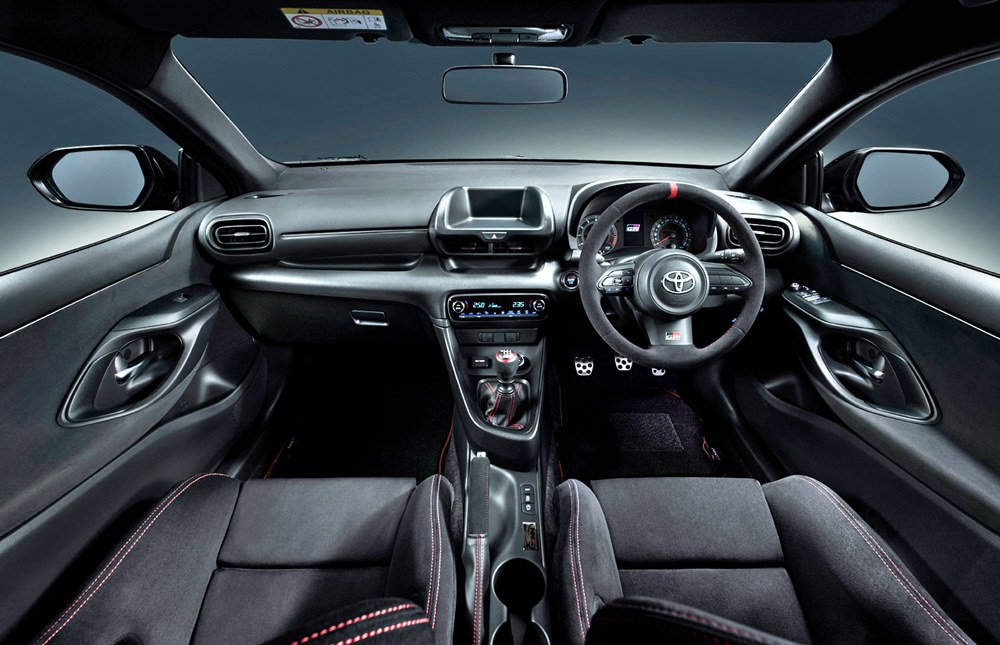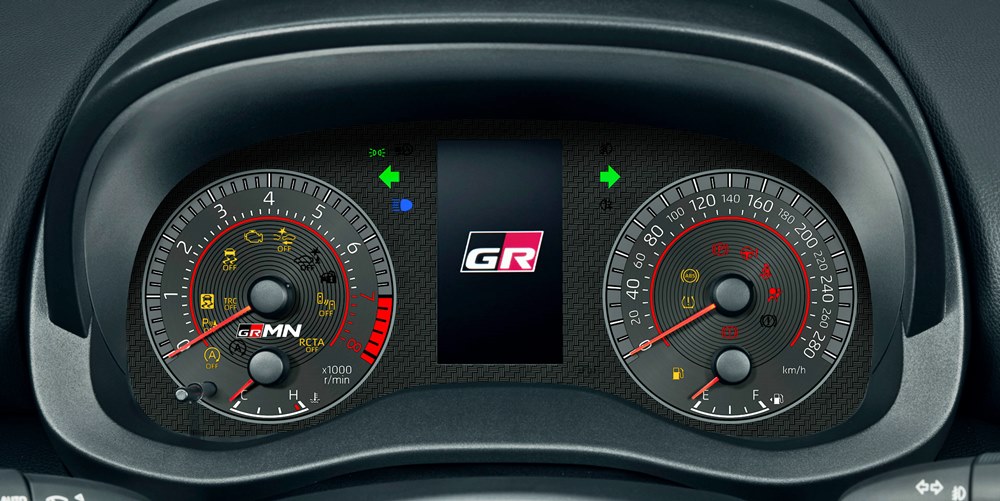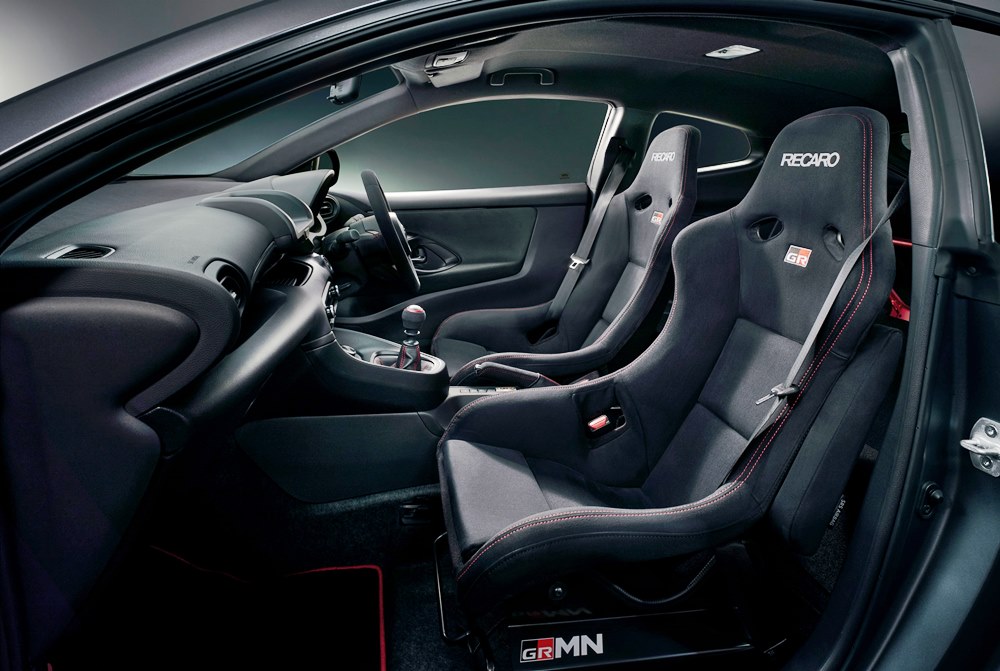 The GRMN Yaris is also wider by 10 mm, this increase said to be for improving aerodynamics, while the height has been lowered by 10 mm for a lower centre of gravity. In addition to the lightweight high-rigidity carbonfibre (twill weave CFRP) used for the bonnet, roof, and rear spoiler, removing the rear seats to make it a two-person car has achieved weight reduction of approximately 20 kgs.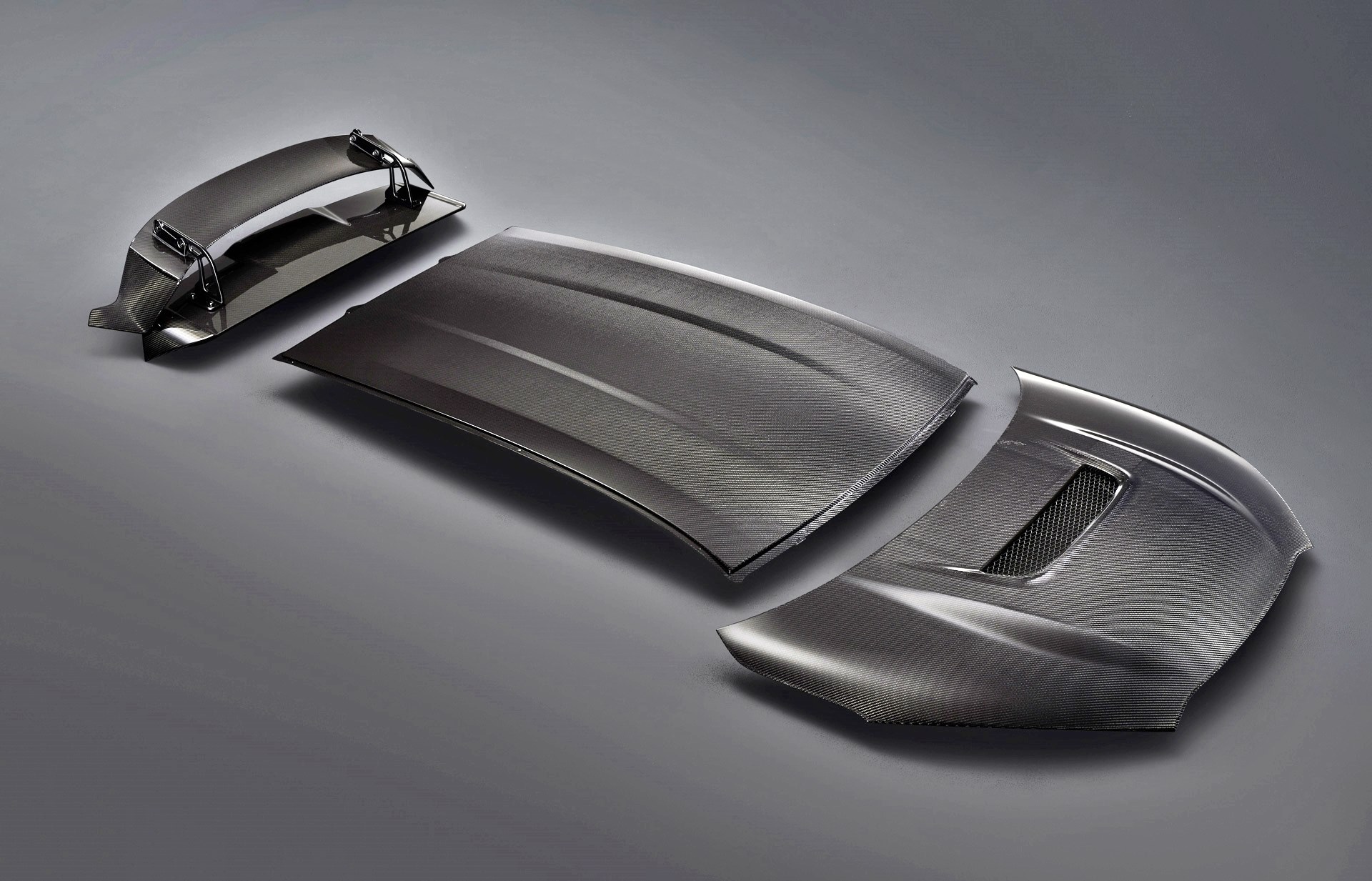 The engineers also installed a mechanical LSD, a close-ratio gear transmission, and a low final gear set, which has been improved through repeated 'breaking and fixing'. Issues under extreme use conditions were identified through driver feedback and quickly resolved. Thus the GR Yaris has evolved into a car that can be driven faster, with improved braking force, grip, cornering and following performance to give the driver more confidence pushing it hard.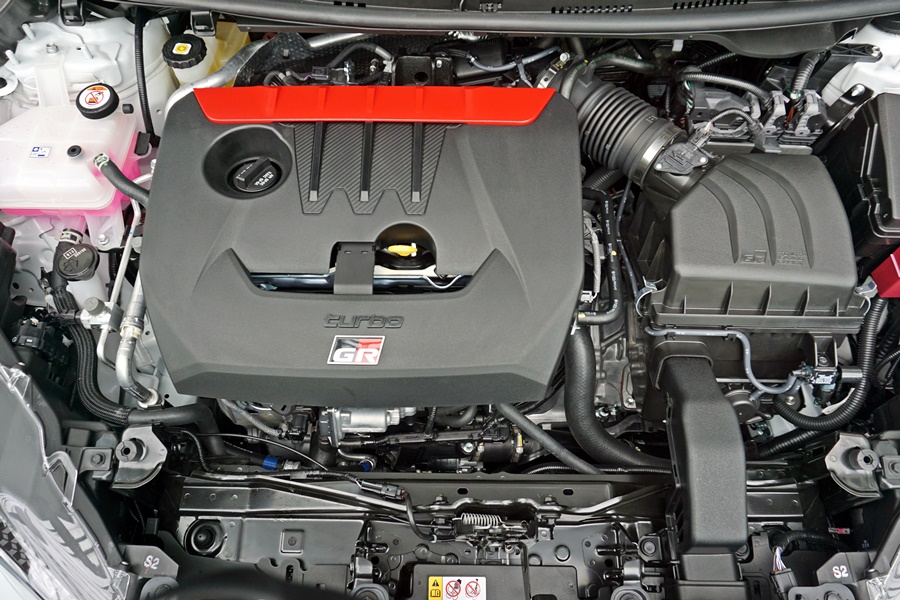 Power to all 4 wheels will still come from the 1.6-litre turbocharged 3-cylinder unit already used in the GR Yaris but with higher output. As it is, the G16E-GTS engine produces 261 bhp/360 Nm, making it the world's most powerful 3-cylinder engine and the lightest and smallest 1.6-litre turbo unit currently in production.
Only 500 units of the GRMN Yaris will be available with sales in mid-2022, only at GR Garages around Japan. Customers will be able to specify a Circuit or Rally package to suit their requirements. Each customer will get a Personalisation program that provides individually tailored customization conducted by analyzing driving data. Steering control, engine control, and drive distribution, hardware including shock absorber damping force, spring rate and aerodynamic components will then be optimized for the best performance with the specific driver.
Expecting the 500 units to be snapped up quickly, TGR is having a lottery for those who are interesting in booking the GRMN Yaris. The basic GRMN Yaris will cost 7,317,000 yen (about RM269,000) while the Circuit package will add another 1,150,000 yen (about RM42,300) and the Rally package will cost an extra 1,061,764 yen (about RM39,000).