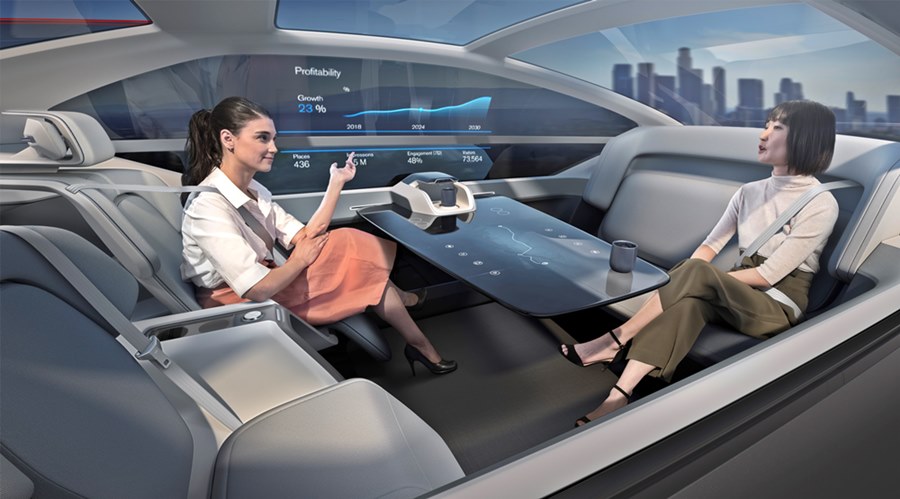 Ever since the radio could be installed in a car, entertainment while motoring has been constantly evolving in tandem with the technologies of different decades. What used to be audio systems before are now called infotainment systems – providing a combination of information and entertainment of different kinds.
In time, we'll be travelling in cars that can operate on their own, driving safely to wherever we want to go. Without the need to control the car or even pay attention to the road ahead, the driver will have more time to do other things – read a book, watch a movie, listen to music or even play videogames. Such a scenario means that infotainment systems in cars will have to change and provide even more features and capabilities.
Volvo is already starting on this evolution and is developing next-generation infotainment systems that can be offered in the near future. For example, using Qualcomm Technologies' Snapdragon Cockpit Platforms takes the carmaker's Google Android Automotive-based infotainment system to the next level. By leveraging Volvo Cars' and technology firm Qualcomm's in-house R&D competence, the companies will improve the overall capability of Volvos powered by Google Android to become faster and more responsive.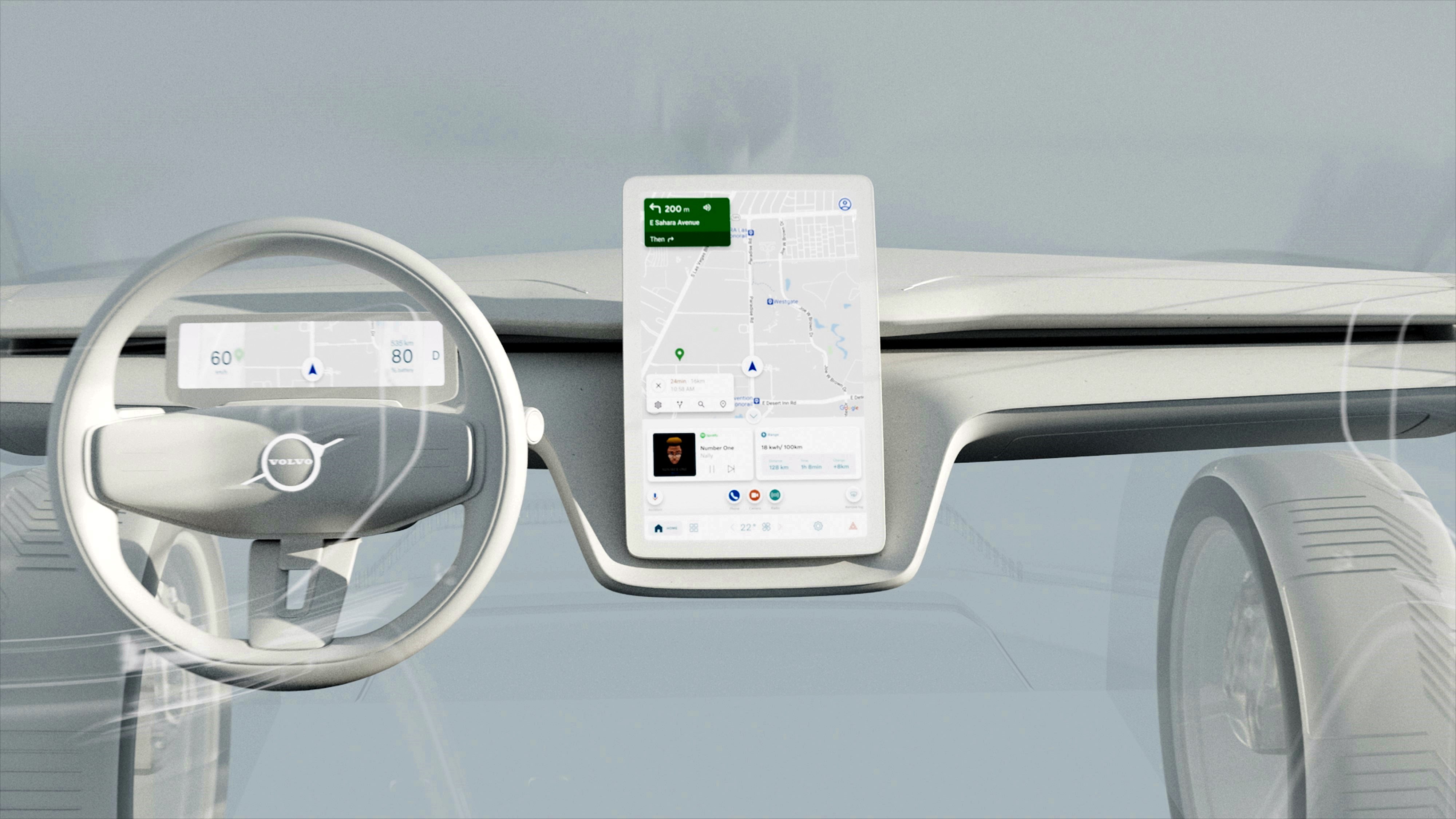 Qualcomm's Snapdragon Cockpit Platforms is designed to be a central hub for high-performance computing. It is capable of fulfilling highly demanding graphics, audio and artificial intelligence requirements in the forthcoming Polestar 3 SUV and Volvo Cars' upcoming fully electric SUV, all while having a very low power consumption. Using the latest Snapdragon Automotive Platforms, the next generation infotainment system will be more than twice as fast, while graphics generation will be up to 10 times faster.
The continued partnership between Volvo Cars and Google will also see Volvo being the first carmaker to directly integrate its cars with Google Assistant-enabled devices. This integration basically turns cars into smart devices.
This planned direct integration allows for a seamless connection between Google Assistant and cars to date, letting Volvo drivers control functions in their car by issuing voice commands to Google Assistant-enabled home and mobile devices. By pairing their car with their Google account, drivers can directly talk to Google in their car and remotely control a variety of functionalities, such as cooling it down on a hot day or just locking the doors in case they forgot to do so.
"Volvo Car Group was first to introduce Google technology and services in our cars and we are now looking to be the first to integrate fully with Google Assistant-enabled devices – it is a natural next step in our partnership with Google," said Henrik Green, Chief Product Officer at Volvo Cars. "This integration allows us to improve the customer experience immensely, as it gives customers the possibility to easily and securely manage their car while at home or on the go, through any personal device that has Google Assistant."
Finally, YouTube video playback will also come to all Volvo cars with Google built-in. YouTube will be the first video platform to be featured and available for download in Volvo cars on Google Play. This is the beginning of enabling video streaming in cars. Volvo is providing YouTube video as an enjoyable way to pass the time during stop with an EV to recharge. However, mindful of safety, videos will be allowed to be played only when the car is fully stationary.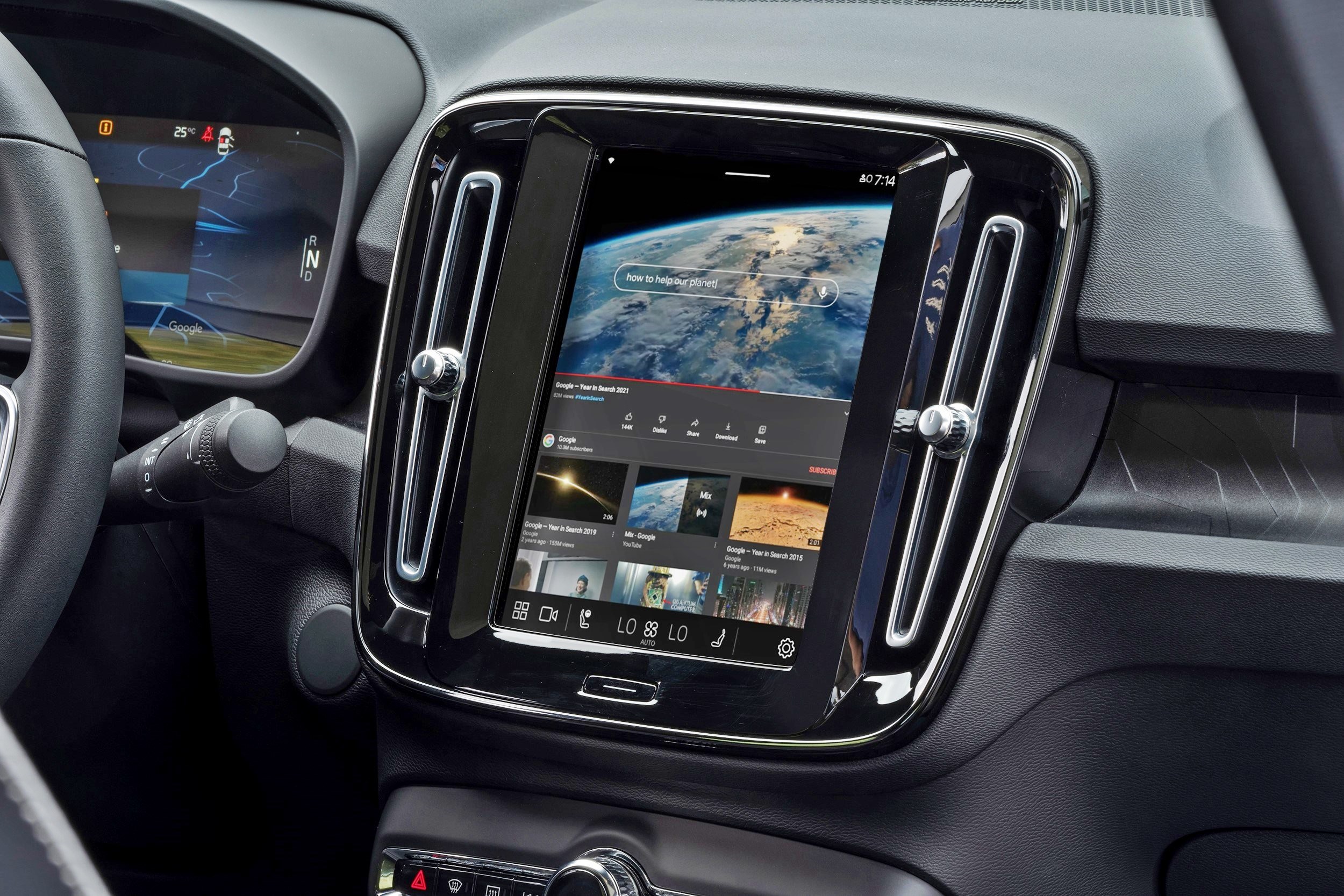 "Allowing our customers to watch videos while charging or when waiting to pick up their children from school is part of our promise to make their lives better and more enjoyable," said Green. "With YouTube and other major streaming services coming soon, our customers can enjoy their charging break instead of seeing it as just a hassle – making electric car ownership that bit easier."
"The car is a great venue for enjoying video and audio, so I would not be surprised if this means that people spend more time in their Volvos, even when they are not going anywhere!" added Green.
Volvo will introduce unsupervised motoring in California first