On the night of Saturday, January 15, 2022, officials of PLUS gathered to await the first vehicles that would pass through the toll plaza using the RFID (Radio Frequency IDentification) method of electronic toll payment (ETP). The ETP 'system of the future' had started its pilot run in 2018 and was already in use in certain places in Peninsular Malaysia. It would now be available to motorists travelling on the entire length of the North-South Expressway from Juru in the north to Skudai in Johor.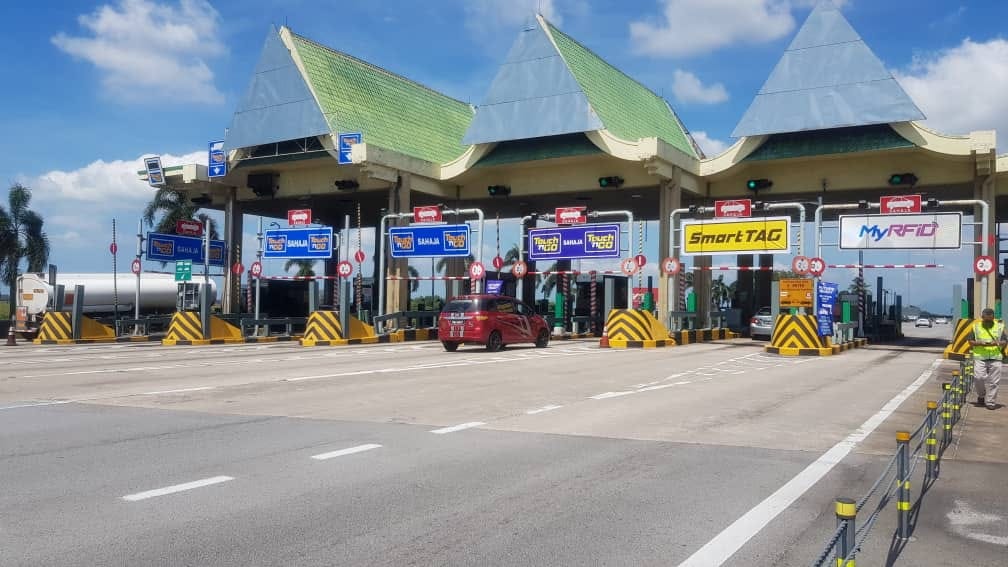 PLUS was promoting RFID as the successor to the SmartTAG, the infrared (IR)-based contactless method that had been in use for a long time in conjunction with the Touch 'n Go stored value tollcard. Although the SmartTAG's IR system has been used longer, it is not necessarily obsolete and in places like Germany, it can handle pass-through speeds of up to 100 km/h (without a barrier being present, of course). However, in spite of the long and big investment in the TnG/SmartTAG systems that have matured and are generally reliable, PLUS has made a decision to again invest in changing to RFID which it says is faster and more efficient, thereby benefitting motorists and reducing congestion.
PLUS also says that adoption of RFID will allow it to move towards, first, a Single Lane Free Flow system and ultimately, a Multi Lane Free Flow (MLFF) system without barriers. MLFF is what Malaysian motorists experience when they drive in Singapore and pass under the ERP (Electronic Road Pricing) gantries where a charge is automatically deducted. It has been in use for a long time although PLUS says that it is not fair to make comparisons as it is not 'apples compared with apples'.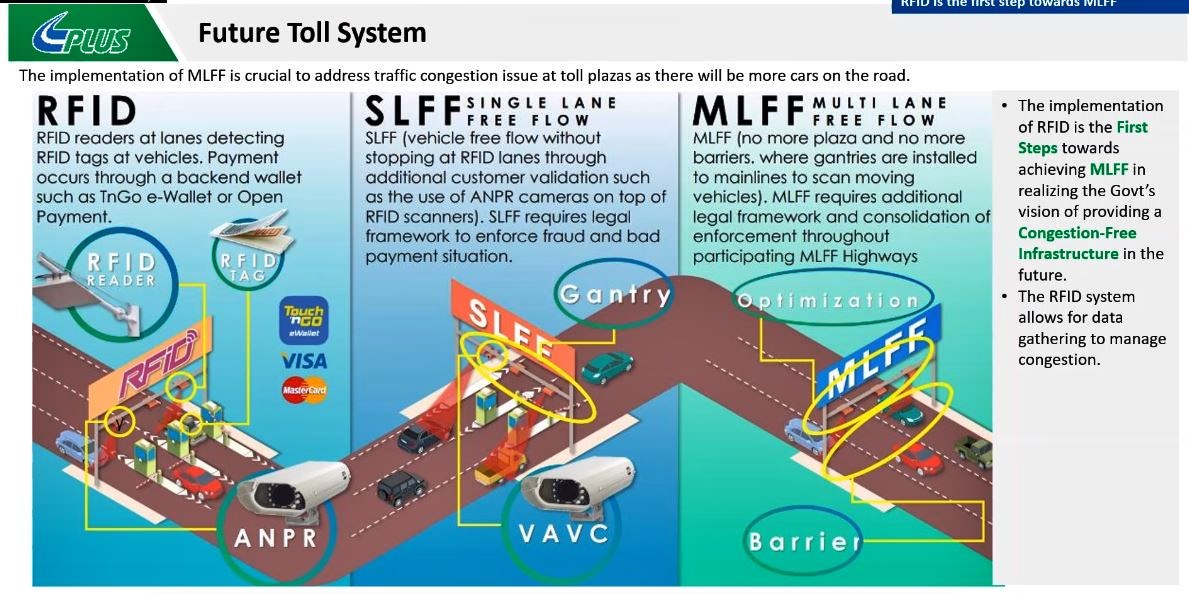 Prior to January 15, PLUS had announced that RFID would be activated at all its toll plazas from the date and would eventually replace the previous systems. It did not actually say that those existing systems would be stopped on that date but some people misread the announcement and started to spread word through social media that the TnG/SmartTAG system would stop on January 15. This naturally caused an uproar as there are some 5 million SmartTAG devices in use (with 84 million TnG cards sold to date). Apart from a reluctance to switch over by some, there was also the matter of supply and installation.
PLUS had to quickly clarify that the existing systems would still be available and that RFID would be a new and recommended alternative form of ETP at its toll plazas. In other words, there was no need to worry that come January 15, many motorists would be unable to get through the toll plazas if they did not have RFID. Meanwhile, PLUS had to slot in RFID lanes and since the toll plazas are pretty much fixed in width, certain lanes would have to be converted. Perhaps it could have done like in some places where a secondary row is built beyond the original plaza but that would have required additional investment which might not have been acceptable in this early phase of RFID. In any case, they went ahead to convert some lanes, and in some places, SmartTAG lanes were eliminated, leaving only the slower manual system of tapping the card on the reader (about half the pass-through rate compared to RFID).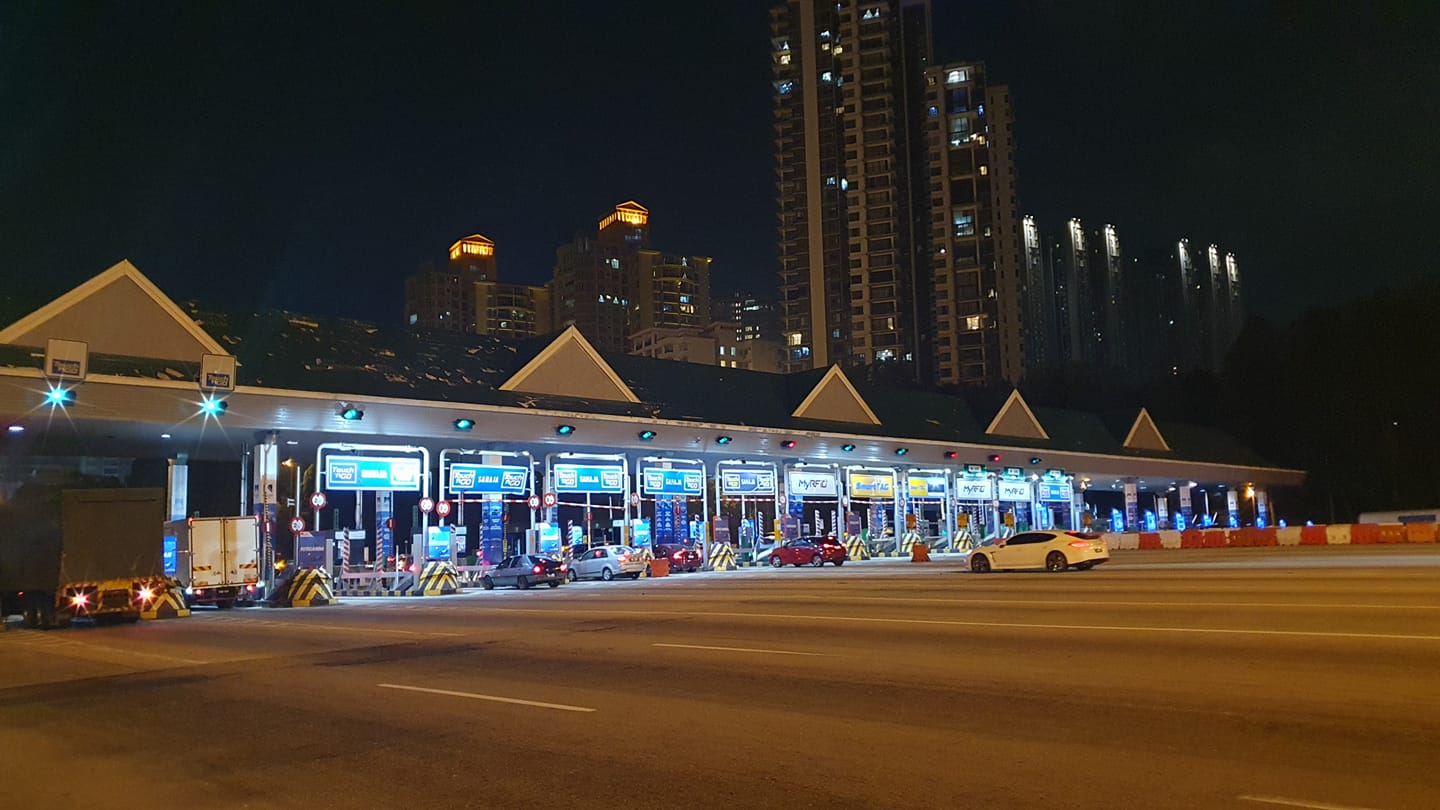 As the activation of RFID occurred on a Saturday night and the next day was Sunday, which has generally lower traffic volumes on the highways, it seemed that the new system was working fine. Motorists with RFID tags were able to drive through (maximum speed: 30 km/h) and in the same way as with the SmartTAG, the charge would be deducted electronically and the barrier would swing up to allow them to proceed on their way. Even if RFID is claimed to have a faster response time, with that mechanical barrier, it's hard to see how driving through in the RFID lane could be any faster than the SmartTAG lane.
Then came Monday morning and things looked horribly different. Though we all don't want the MCO again, motorists caught in the unusually long queues – one said to stretch 10 kms – towards toll plazas must have wished for WFH (work from home) again. Apart from the confusion of lanes having been converted, the absence of SmartTAG lanes in some places would also have frustrated motorists used to having relatively smooth passage through the toll plaza without stopping (albeit in a queue). Now, all those without RFID had to stop and tap manually or if there were some SmartTAG lanes, the queue was longer since some had been taken away for RFID.
Not surprisingly, news of the mess appeared on social media very quickly. To make things worse was the failure of the sensors to detect the RFID tags on some vehicles. This meant that they were stuck in the narrow lane, unable to reverse and let others go ahead. With SmartTAG, if there was a problem of non-detection and reversing was not possible, the driver still has the option of taking the card out and tapping on the reader at the side. 100% of the time, this will bring the barrier up unless the balance is too low.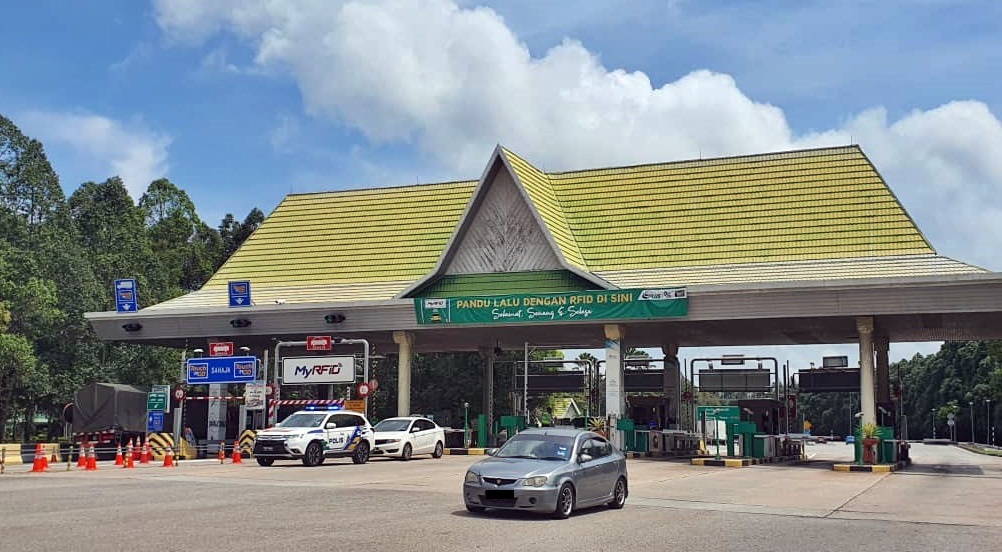 With social media, particularly Facebook, such happenings become known nationally within a very short time. The PLUS Facebook page was bombarded with complaints and criticisms and individuals also posted pictures of cars being stuck in long jams. Hopefully, employers were understanding enough to accept the explanation for lateness being blamed on PLUS.
Throughout the day and night and up till today, PLUS seemed silent on the matter. In fact, it seemed like the company was indifferent to the matter, which caused more anger, as it spread the 'positive news' about the implementation of RFID, and Touch 'n Go Malaysia even congratulated PLUS on the event. However, Works Minister Datuk Seri Fadillah Yusof did not do the same thing; instead, having become aware of the situation, he directed PLUS to resolve the issues quickly, softening the stern statement by saying that RFID technology is 'a pioneering technology and there will be several issues that need to be addressed'.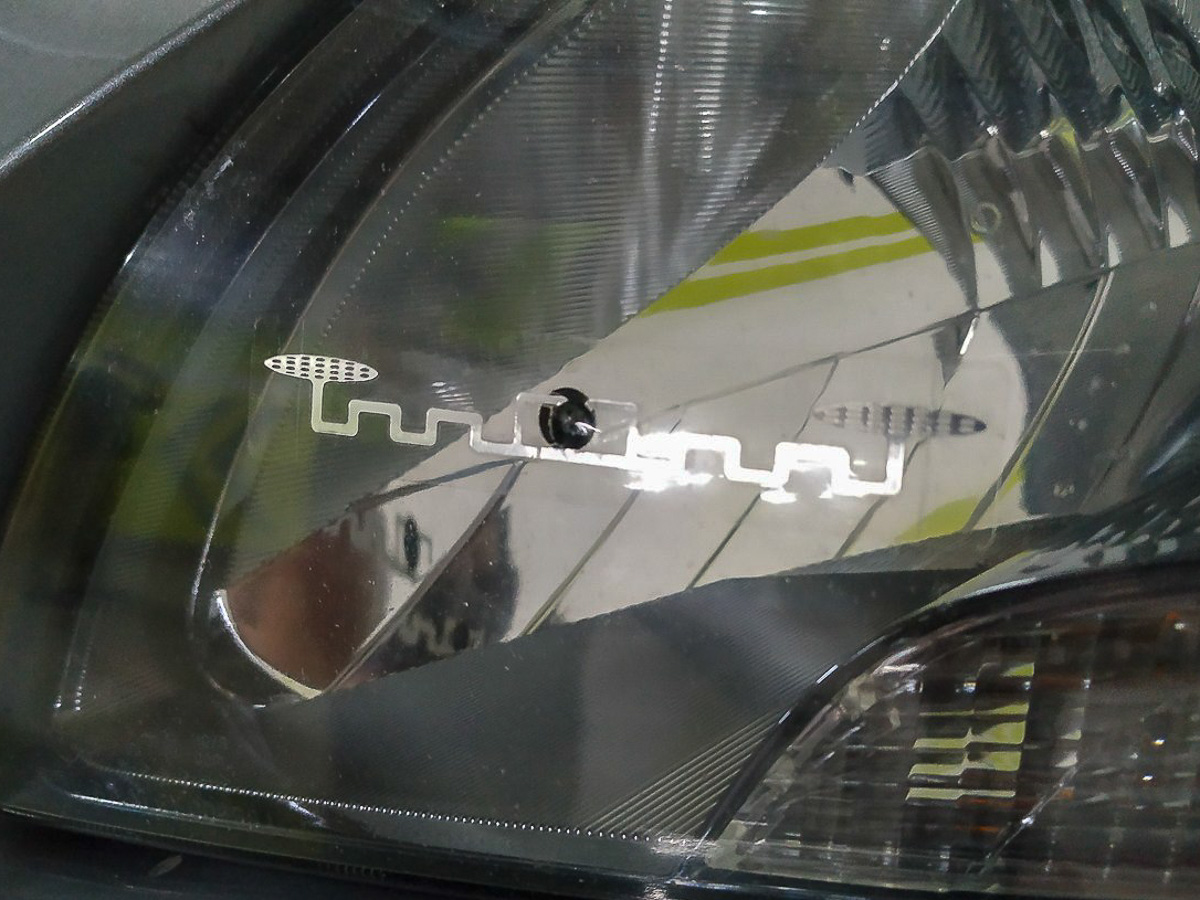 The thing is, RFID as a concept has been around since World War II and since the beginning of this century, the tiny tag (which costs less than RM1 but is sold for RM35) has been used in many different kinds of industries which need a tracking solution, including the transport industry. It could even be considered a mature technology, like the IR technology used for the SmartTAG and whatever local issues there were should have been addressed during the past 3 years that it has been in actual use.
Perhaps in all the trials, the traffic volume was small, so the environment was different from a full-scale deployment. The system might not have been 'stress-tested' for continuous rush-hour traffic passing through every second so it may not have been 'tuned' to cope. But that's just speculation on our part, we must add.
Prior to January 15, during a session with the media, PLUS gave assurance that they would be ready for any 'hiccups' during implementation and there would be staff on standby to assist if detection failed. While this would be expected for any new system, it is evident from the long queue that there must have been a high failure rate that even that stand-by procedure could not prevent.
There are many reports of owners puzzled and frustrated by their RFID tag not being detected. Unlike the SmartTAG which many hold in their hand and can sometimes be at the wrong angle so the IR beam does not hit the sensor, the RFID tag is in a fixed position – on the top corner of the windscreen or on the headlight. It is stuck on the outside, so it is exposed to the sun and rain and dust. Hopefully, the quality is of the same standard as what carmakers have for their exterior parts as Malaysian motorists are fed up with the lousy quality of roadtax discs that don't seem to stick properly (and they are on the inside of the glass).
In theory, the RFID tag (if it is working properly) should not fail although the vehicle must not be travelling faster than 30 km/h. It would be hard to go fast anyway with the barrier right in front. PLUS engineers would have done all the testing to determine optimum distances for the sensors and particularly ensuring that there would be no 'collision' of signals.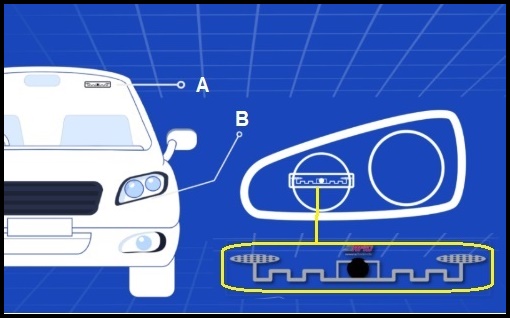 One thing that might cause the problems is improper placement and from what we have learnt, close proximity to metal surfaces (like the A-pillar) could cause interference and it is possible that some headlight designs might also cause problems. But if the installation was done by authorized professionals, then the placement should have been correct and initially, there were also machines to verify that the tag was working properly.
However, to make things easier, the RFID tags have also been available for sale to the public so they can install it themselves. It's not really that difficult (like sticking on the roadtax disc) so many may have chosen that option and done it themselves. Some may not have done it properly, hence the problems. So it is best to go to an installation centre and have a professional do it. If it doesn't work, you can go back and demand rectification or replacement. Otherwise, you have to come out with another RM35 for a new one.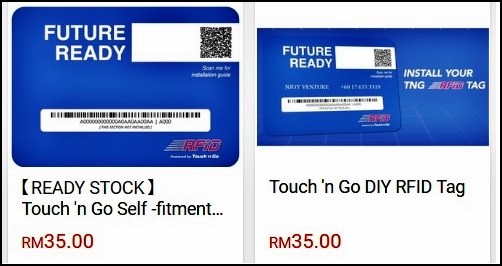 PLUS is well aware of the detection issues and in its announcement today, it said that the personnel will use a handheld device to scan the RFID tag. Should the tag still remain undetectable, a coupon for a full detection diagnosis at a Touch 'n Go fitment centre will be provided. If the RFID tag still has detection issues after testing, Touch 'n Go will replace the RFID tag for free. If it is a placement issue, guess you have to spend another RM35 for a new one as the tag is not designed to be removed after being installed.
The fact that the RFID tag, unlike a TnG card, is tied to a specific vehicle has not been well accepted. In our case (which is really a very small group), we test different vehicles regularly. A few companies are kind enough to provide a TnG card to use but most of the time, we just use our own. With a RFID tag, how will we settle the toll charge as the account linked to it is not in our control? It's an issue we have not figured out yet.
Rental car companies would also be unhappy as they will need to find a way to settle toll charges with the customer as each vehicle they rent has a specific tag. Will they ask the customer to pay a deposit? Or should the customer pay RM35 and buy their own RFID TAG and fix it, which may be troublesome for a tourist who does not have a bank account in Malaysia.

The inflexibility of the RFID tag also makes it less appealing to motorists. Over the past 10 years, TnG has been promoted as not only being for toll payment but for an increasing number of services. Malaysians have come to accept it as a convenient form of cashless payment for travelling on public transport and parking. It can be considered a successful implementation of a new payment process and it has a lot of flexibility. For example, you can pass a card to another family member to use. With the RFID tag, it seems that its only use is for ETP and for specific vehicles, unless one day, they say that if you agree to stick it on your face, you can also use it for travel on public transport.
In just two days, PLUS has caused a great deal of anger to those who use its highways but the company seems indifferent to this fact, as can be seen from its statement today. There is not a word of apology for the inconvenience caused but rather a suggestion that the introduction has gone well and they have seen 10% greater usage of RFID.
To make matters worse, our friends at Pandulaju discovered that the company had stopped allowing the public to post comments on its Facebook page. Although the decision was apparently reversed later and comments can be posted, it further angered the public who felt that the company was not willing to face criticism.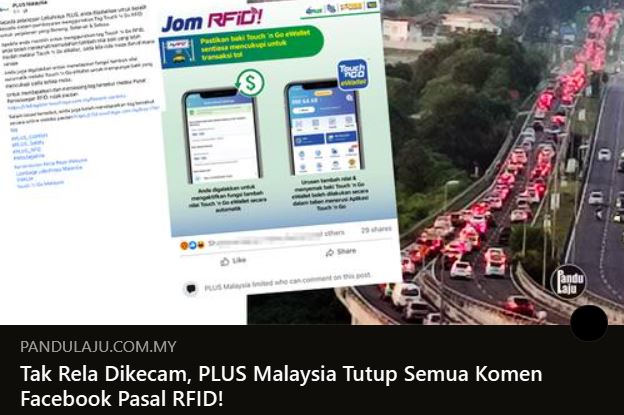 Instead, PLUS suggested that the public give them feedback using their own channel on their website and app which is called P.U.T.R.I. and uses a chatbot. This takes all the negative remarks away from the public eye, of course. The chatbot is not really a good thing to use as it is programmed to respond in specific ways, while attempting to give the 'feel' of interacting with a human. If you tell 'her' that you are unhappy with the RFID system, you will find that the responses will make you tear your hair out. But PUTRI is humble and promises to 'be smarter', but just cannot offer help in taking the complaint. [Click here to view an example of interaction with PUTRI]
So what's going to happen in the coming days? Today being a holiday, traffic has been less but tomorrow, it is likely that many will decide not to risk using the RFID lane and choose the TnG or SmartTAG lanes. As there are now less lanes than before, the jams will be worse than before. The RFID lanes will seem to be the faster route so the 'optics' will be good for PLUS which can say 'those were just teething problems and now you can see that cars pass through fast enough that there are no jams'.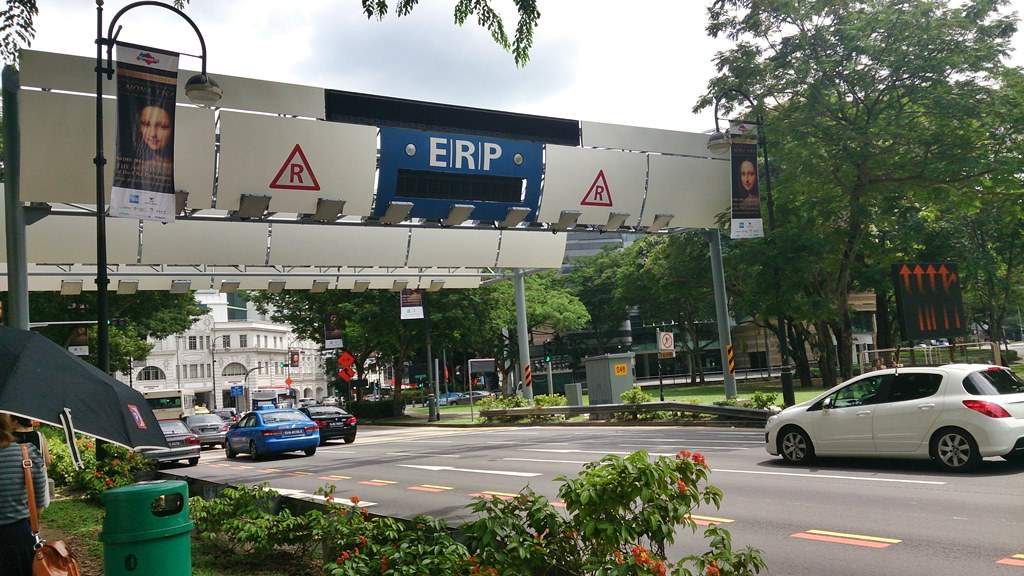 Admittedly, this article has been critical and we are often told that solutions should also be offered when complaining that something is wrong or not working. So here's our suggestion: if PLUS is  confident with the RFID system, then remove the barrier and allow vehicles to pass through and use the system as it was intended. If detection fails, then it is not the fault of the motorist and PLUS will just have to accept the loss of the toll charge. If nothing else, this would certainly inspire the tech side or the supplier of the system to ensure 99.9% detection since non-detection of too many vehicles would lose a lot of money for the company.