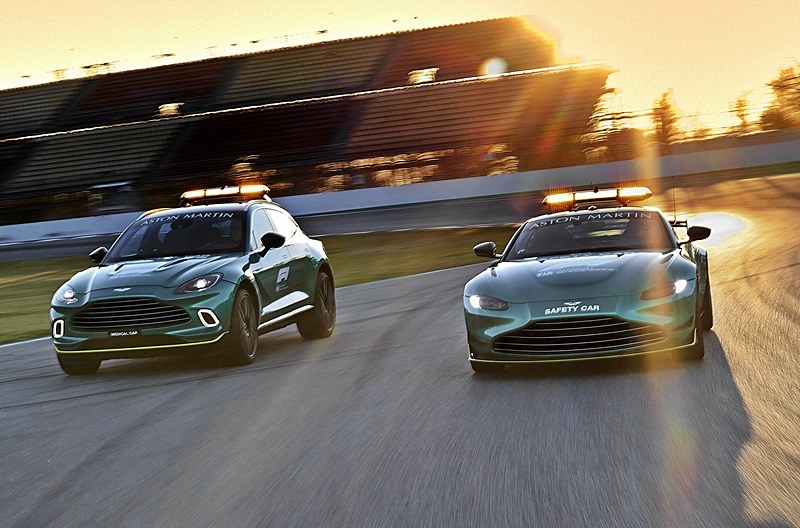 Aston Martins will again be seen in the lead during F1 races this year as the company again provides Official Safety and Medical cars. The Vantage Safety Car and DBX Medical Car will be used at 12 races while the others will see the cars from Mercedes-AMG. The first appearance of the cars will be at the third round which will be in Melbourne, Australia.
Driven by the FIA's appointed driver, Bernd Maylander, the Vantage Safety Car has been developed purely for its F1 role by the engineering team at Aston Martin in collaboration with the FIA. Using the experiences from the Vantages that compete in GT events around the world, including the 24 Hours of Le Mans, the Vantage Safety Car has been adapted for maximum speed and handling.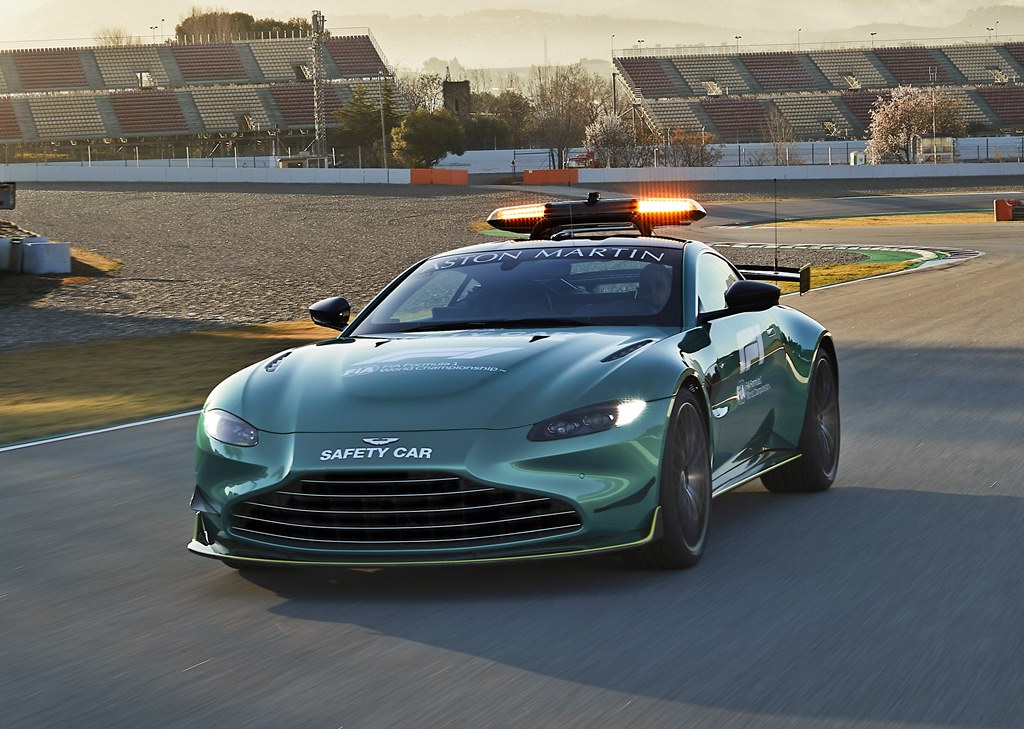 Special features for race use
Extra features on the car are FIA Safety Car livery, bodyside mounted radio antennas, an LED rear numberplate and a bespoke, roof-mounted LED light-bar, developed by Aston Martin. Incidentally, last year's Vantage Safety Car inspired the Vantage F1 Edition which is the fastest, most track-focused Vantage to date.
Inside the Vantage Safety Car, the driver and passenger have access to the FIA's Marshalling System, which displays lights corresponding to any warning flags being shown (just as inside each of the F1 cars). For purposes of record and also for spectators worldwide, the car is well covered by cameras inside and out for live TV footage.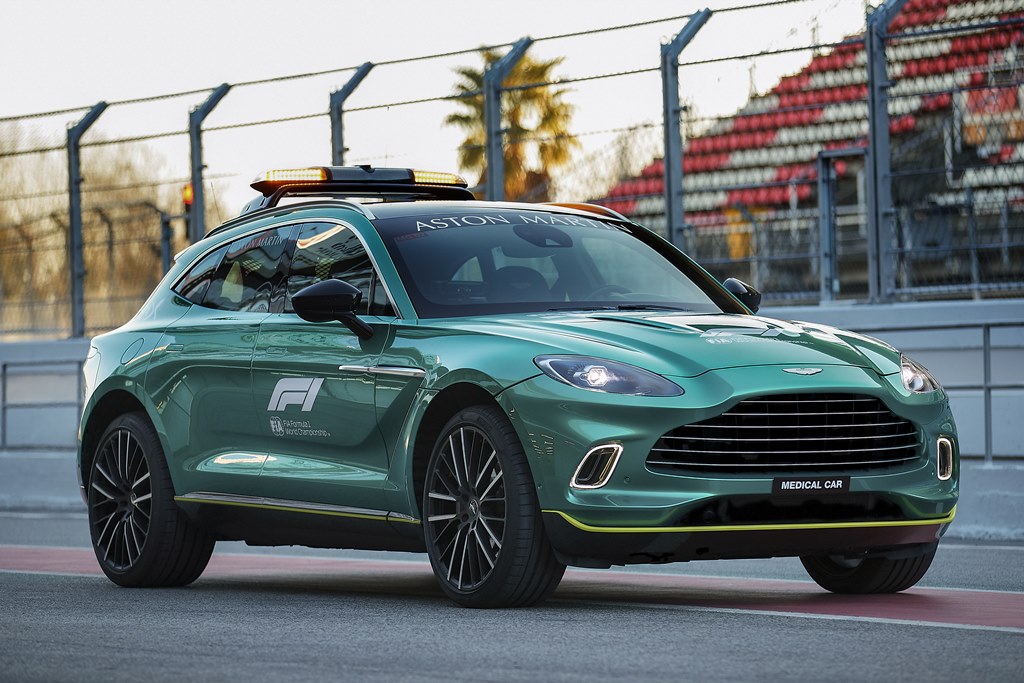 550 ps for Medical Car
The DBX Medical Car has an output of 550 ps/700 Nm to give a claimed 0 to 100 km/h times of 4.5 seconds, essential for the SUV to reach an incident site as quickly as possible so that the Dr. Ian Roberts, the FIA Medical Rescue Coordinator, can provide assistance on the spot. The spaciousness of the DBX allows emergency medical equipment to be carried on board. It can therefore carry a lot of equipment, from fire extinguishers to a defibrillator and a large medical kit bag.
Like the Vantage, the DBX Official Medical Car has FIA-approved racing seats equipped with a 6-point safety harness, the marshalling system, and even TV screens so the crew can see exactly what is happening in the race while on stand-by in the pit lane each time the race is on.
"It is a continuing source of pride for myself and the whole company to see our cars playing a crucial role in Formula 1. Vantage and DBX will feature at 12 Grands Prix this year and, as much as I hope they won't be called upon too often in the races, I think we all know they will be busy again as F1 enters this new era. We're excited to be part of the show!" said Tobias Moers, CEO of Aston Martin Lagonda.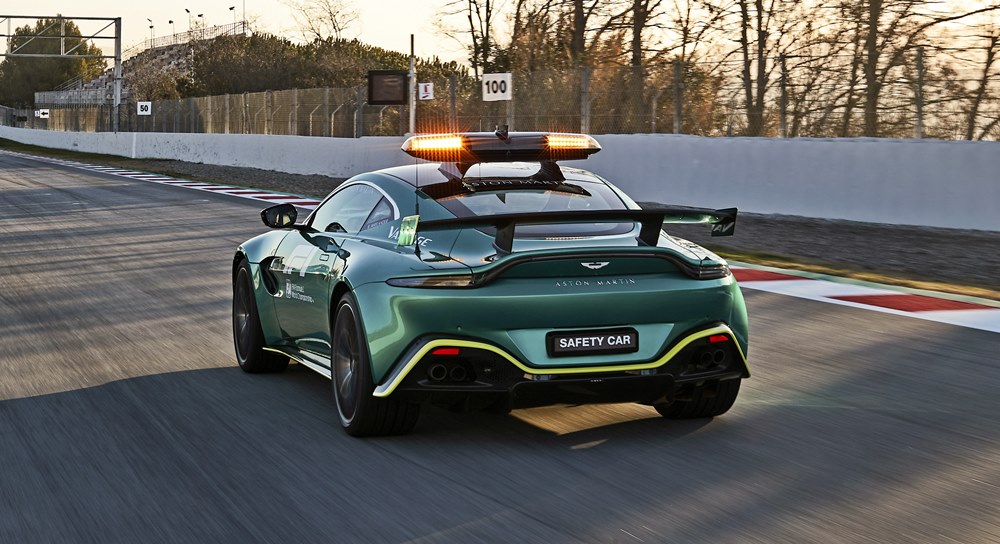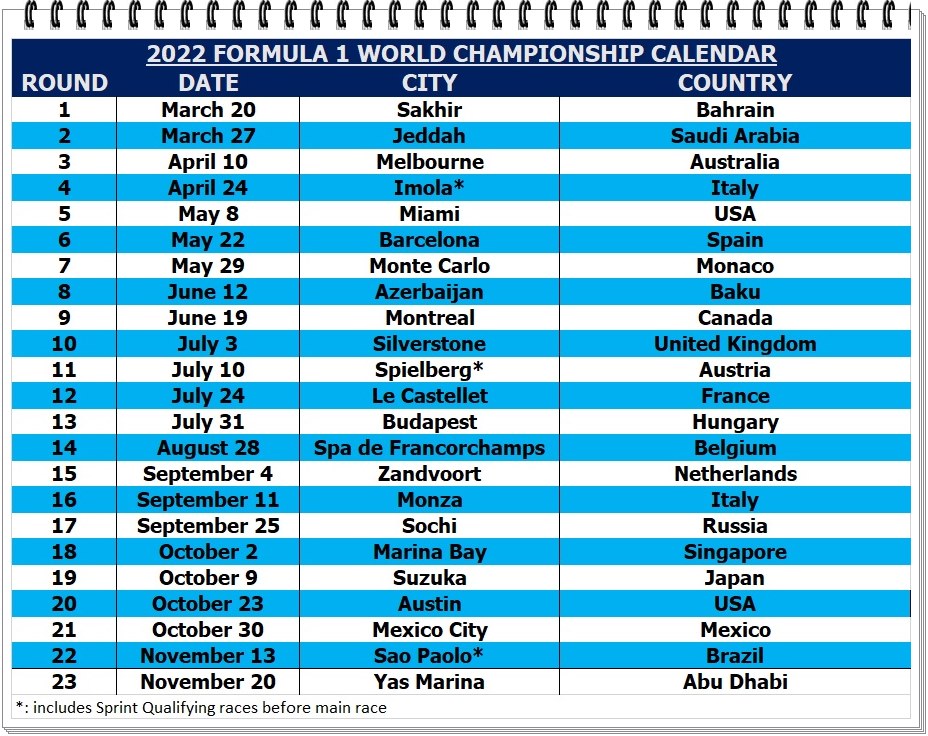 Aston Martin Aramco Cognizant Formula One Team reveals AMR22 racing car for 2022 F1 season