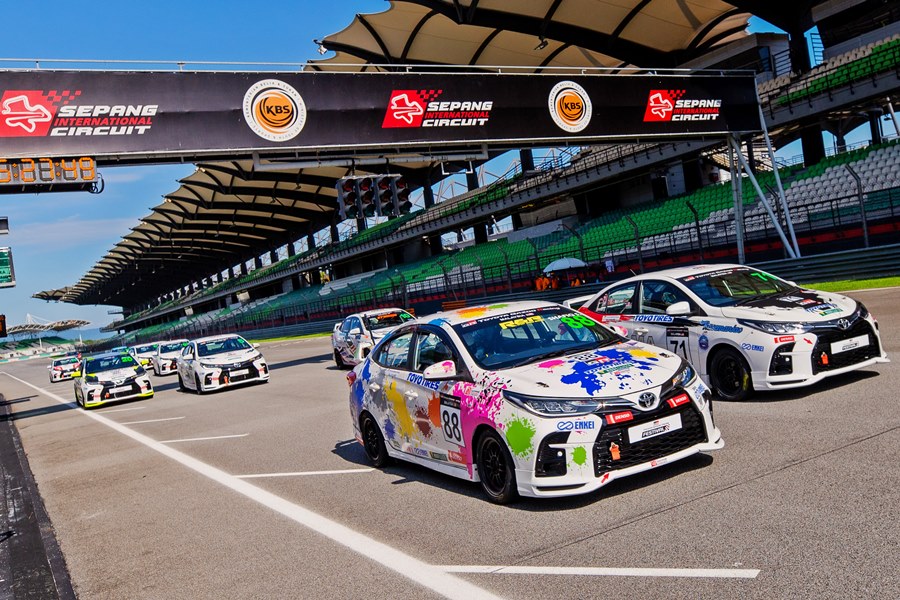 Season 5 of the Vios Challenge, the one-make series that is part of the TOYOTA GAZOO Racing Festival (TGR Festival), got off to a hot and exciting start with the younger drivers firing an early warning salvo by dominating the top two classes – the Super Sporting Class and Sporting Class.
In the Super Sporting Class for veteran and professional drivers, 17-year old Hayden Haikal catapulted  himself from being fastest in qualifying to winning the race while, in the Sporting Class for amateurs, 22-year old Naquib Azlan shot to victory in only his second year of competitive racing  after making a transition from simulator racing.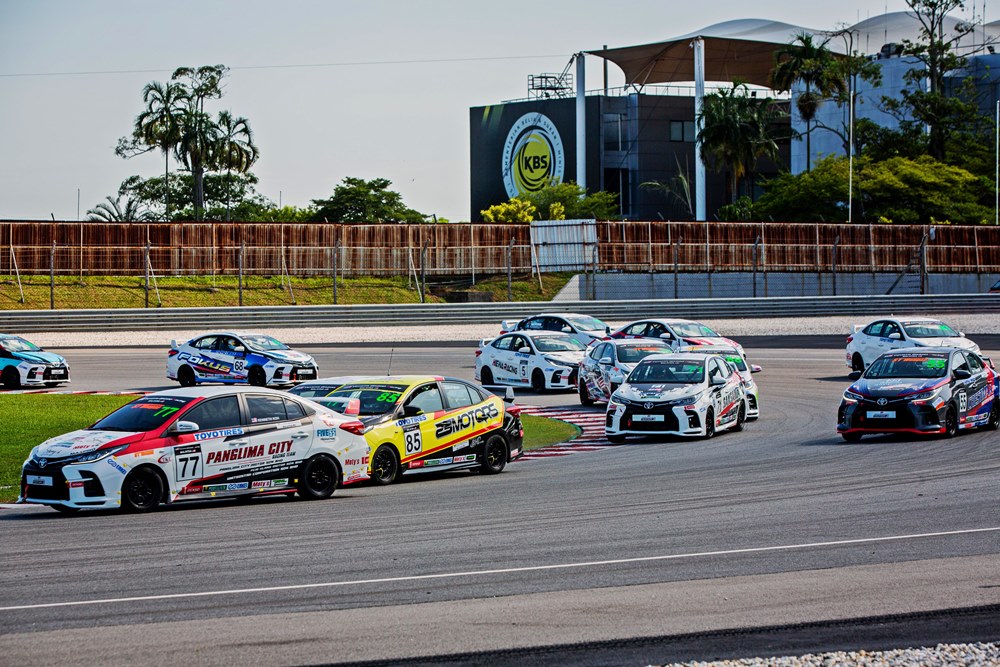 Incidentally, Naquib's younger brother, 20-year old Nabil, who is  also making his debut in the Rookie Class (competing in a real saloon car race for the very first time) also won his class for new drivers under GAZOO Racing's Young Driver Development Program.
Super Sporting Class
In the Super Sporting Class, Hayden won a closely-fought race, finishing just half a second ahead of  Telagamas Toyota's Freddie Ang with Laser Motor Racing's Eddie Liew coming in third. The teenager had led an Axle Motorsports 1-2 in the opening lap of the race with team mate and  senior driver Boy Wong in tow before being passed in the second lap by both Wong and Prima Pearl Auto's Mitchell Cheah to drop into third place.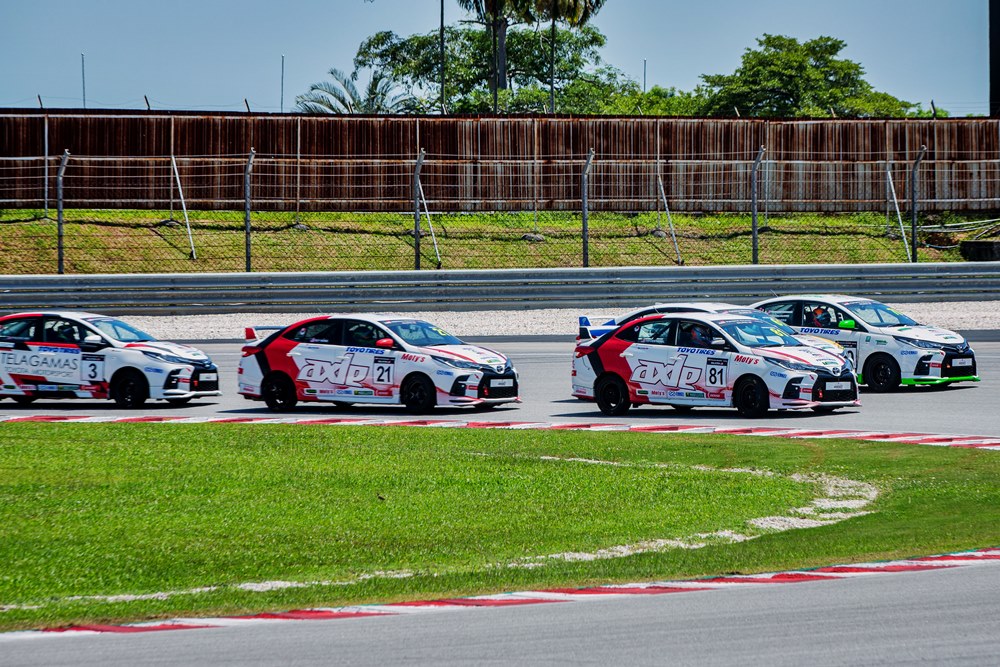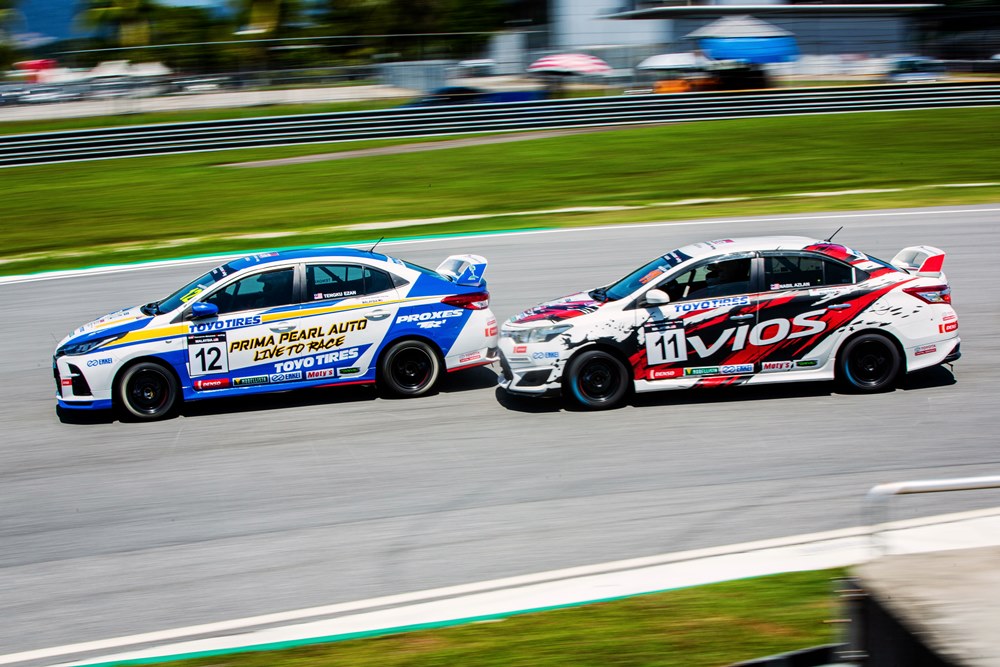 The battle that ensued at the front between Wong and Cheah, however, got the better of the two  drivers who took one another out of contention in Lap 6 after a miscalculated overtaking manoeuvre. That allowed Hayden to regain the lead, with Ang and Liew also becoming the beneficiaries of the misfortunes up front. The race was tight between Hayden and Ang right to the chequered flag, with both drivers trying their best to get to it first.
Sporting Class
In the Sporting Class, Naquib won his class with a comfortable 15-second margin ahead of S&D  Tama Motorsports' Tom Goh, while another youngster 19–year old Bradley Benedict Anthony of  Crestmax Motorsport followed them home in third place. Moving up to the Sporting Class after winning last year's Rookie Class, Naquib had clocked the fastest time in qualifying but both he and Bradley were penalized for a technical infringement which dropped them to fifth and sixth on the starting grid. That however, proved not to  be a big enough setback as they were able to make their way up the leaderboard.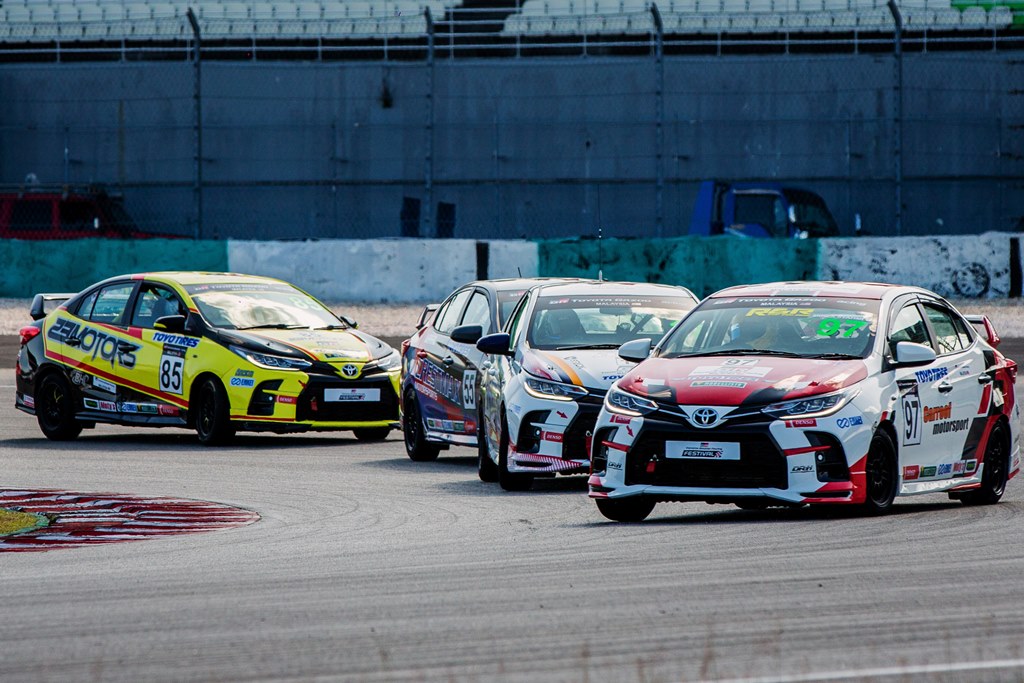 "I was certainly looking forward to come back to race this season. I really enjoyed racing last year in the Rookie Class  and I am now looking forward to competing against much more experienced drivers. Thankfully, Axle Motorsports decided to field a team this season and to move from virtual racing into the real world. Therefore I am very thankful to them for this opportunity and I want to make  the most of it," said Naquib.
On why he feels younger drivers in the series are beginning to propel themselves to the front of  the field, he said: "We, the younger generation of drivers, are very lucky and fortunate that we have  facilities that the senior or veteran drivers did not have back in their days. In my view, they had to  work much harder to get to where they are now. We have the benefit of things like simulator racing because it helps us to prepare better and to accelerate our learning curve. We also have the benefit of having guidance from these more experienced drivers in the sport because they have spent many more years on track.
"To be honest, I never expected anything making the transition from simulator to real world racing.  I do have a lot of self-belief and self-confidence, but I never knew I could do it until I got onto the  track last season,"  he added.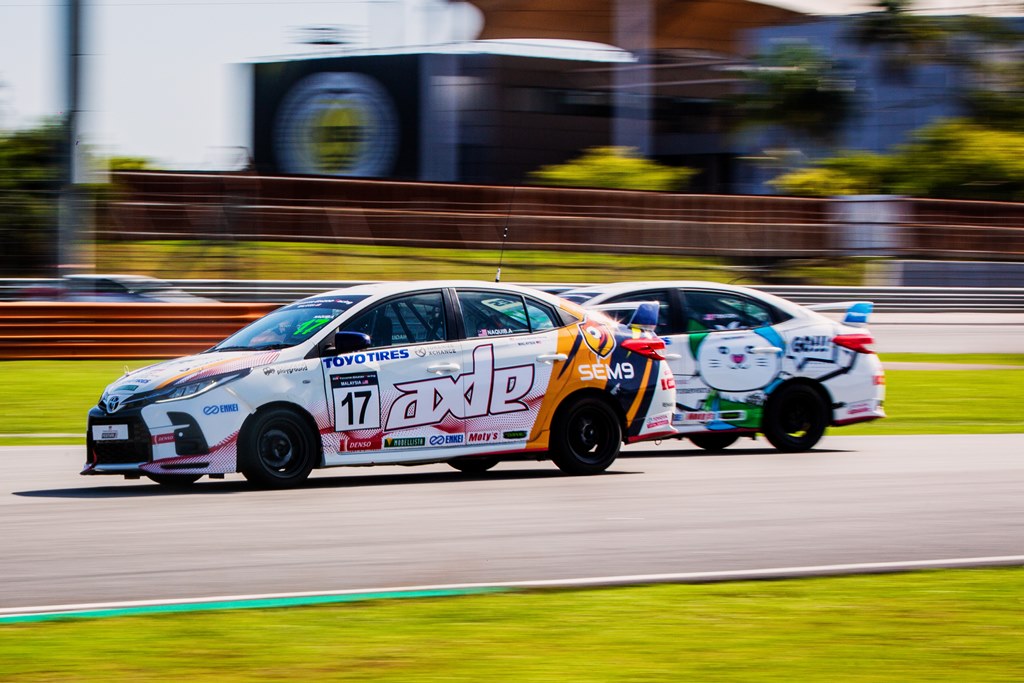 That sentiment is shared by Bradley adding that investing in training has been one of the  important elements of his growth. "Being young, I am very passionate about racing and I would like to believe that we young drivers put in the extra time and effort into practice and training. For instance, my preparation for Season 5 involved a lot of training to prepare myself physically and mentally before coming to the track'" he said.
"My goal when I first joined the series was to finish the race or to get into the top 10. I did not set  high expectations because it was my first time racing a saloon car, but the learning curve has just  been phenomenal and really valuable," added Bradley.Rookie Class
Rookie Class
In the Rookie Class, Nabil drove to his first ever saloon car race victory after making a transition  from simulator racing. Finishing second and third were karters Sharique Zulqarinain and  Muhammad Hamdany Abdul Hamid, respectively. Finishing fourth was 20-year old and the only  female in the group, Adele Liew, while in fifth was another karter Muizz Musyaffa.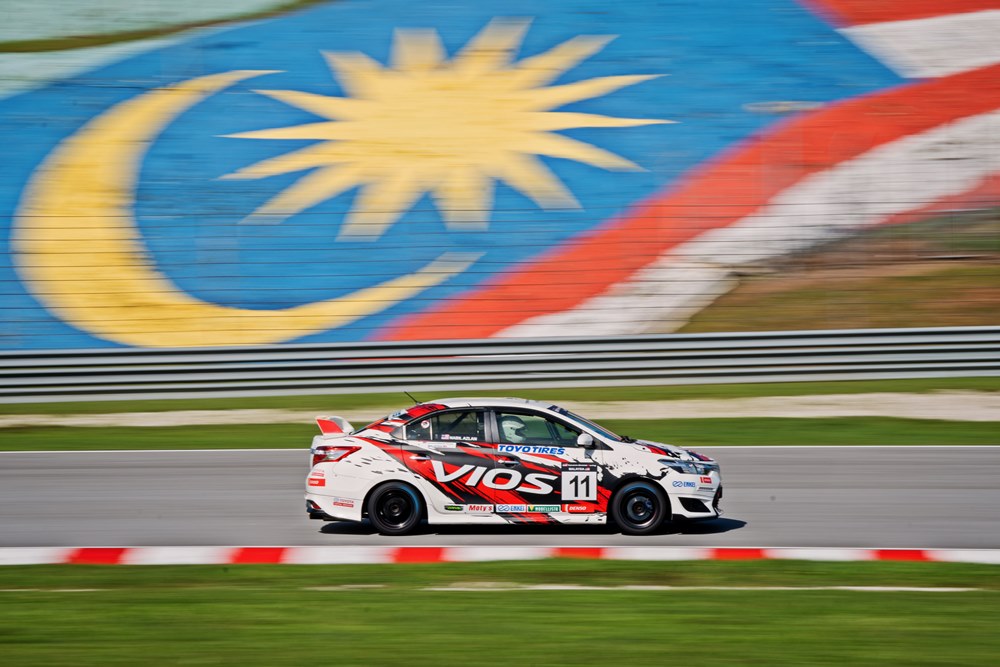 "I'm surprised how a lot of the things I've done in simulator racing can be applied to real world  racing and I was very happy with my racecraft in this first race. I wanted to pace myself and try to  get as close as I could to the other drivers in the Super Sporting Class (both the Super Sporting and  Rookie Classes start together) but just enough to steer clear of any incidents," said Nabil. "The most difficult part with real racing is dealing with the high temperature in car and this is something I will need to focus more on moving forward."
Promotional Class
In the popular Promotional Class for celebrities, actor Zizan Razak did not leave anything to chance this year as he shot off from pole position to finish more than 15 seconds clear of defending Promotional Class champion and fellow actor, Shukri Yahaya. In third place was presenter Ahirine Ahirudin who is also an accomplished motorcycle rider.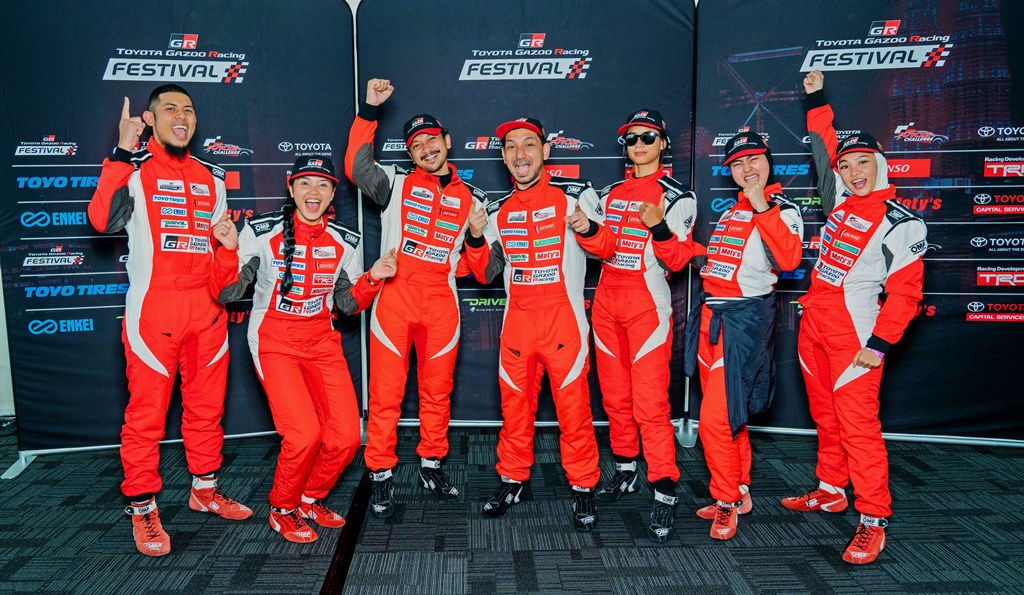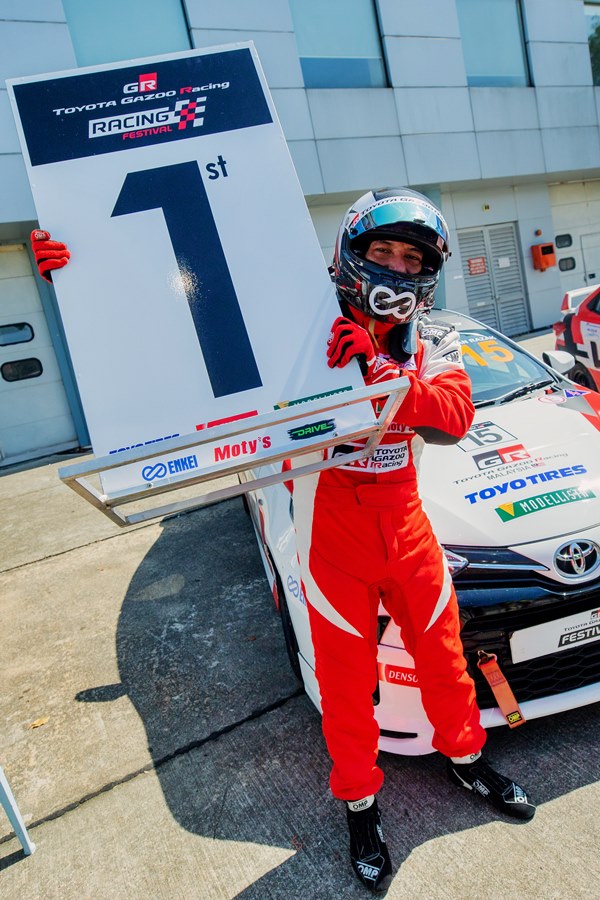 Singer Nabila Razali had been in contention for fourth place until a mistake sent her into the gravel  at the very last lap. That promoted presenter/comedian Nabil Ahmad into fourth, with singer Wany  Hasrita, actress Janna Nick, presenter Ain Edruce in fifth, sixth and seventh positions, respectively.
Today's racing is just half of the first round of Season 5 and the second series of races will run tomorrow (Sunday, March 20) at the Sepang International  Circuit. Racing fans and enthusiasts can catch all the action and stage performances by local celebrities streamed live on the UMW Toyota Motor website at www.toyota.com.my and on the Toyota Malaysia and TOYOTA GAZOO Racing Malaysia Facebook pages..