The year 2022 is a special year for Volvo Malaysia because it marks the 55th anniversary for the Swedish marque's presence in Malaysia.
Not only that but it also marks 55 years since the first ever locally assembled Volvo first rolled off the assembly line, which was the Volvo 144 (pictured below).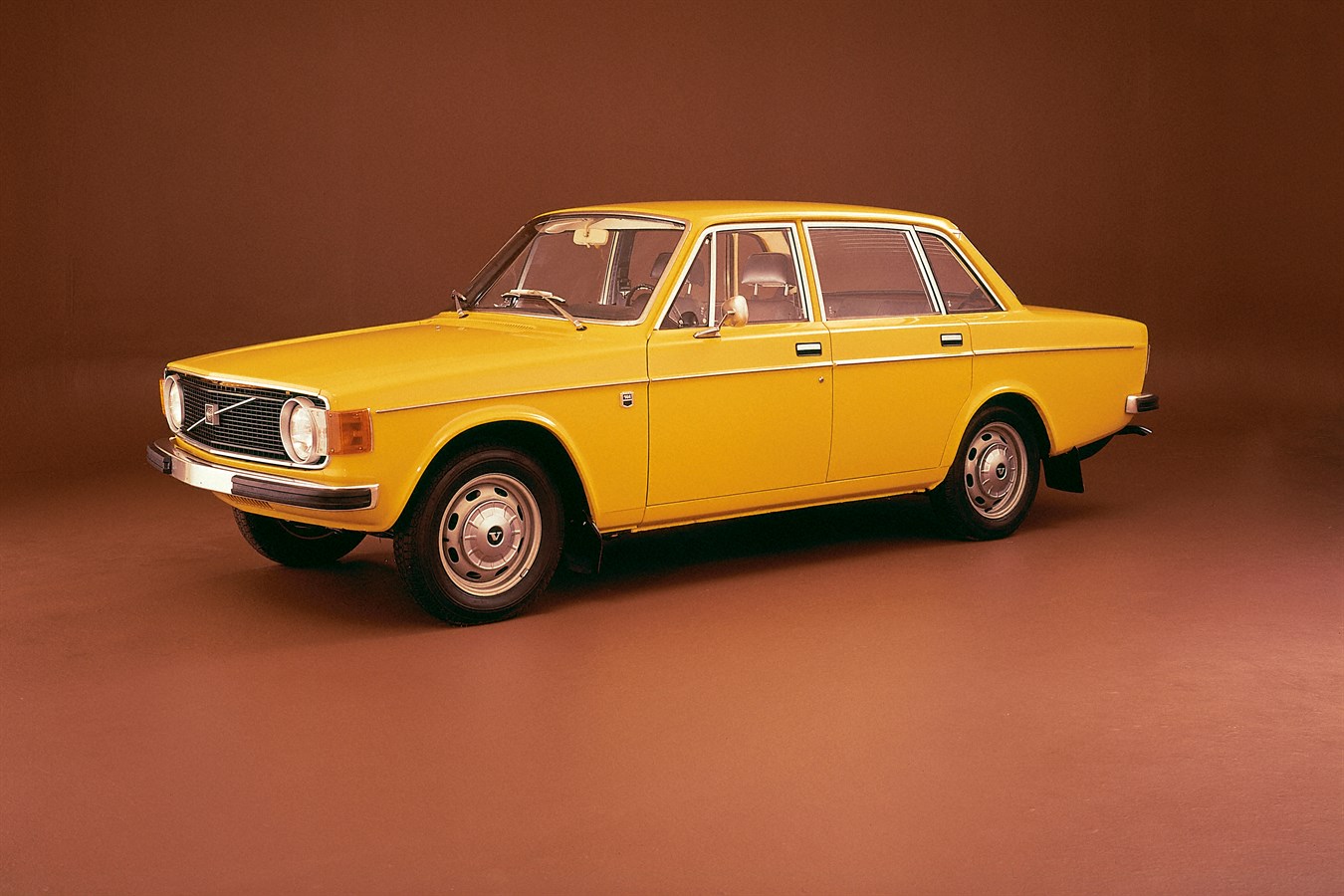 And 55 years later, Volvo Malaysia has once again made history by introducing the first ever locally assembled all-electric car – the Volvo XC40 Recharge Pure Electric.
The name of the car is painfully long, so for the sake of this article, let's just call it the Volvo XC40 RPE, or RPE.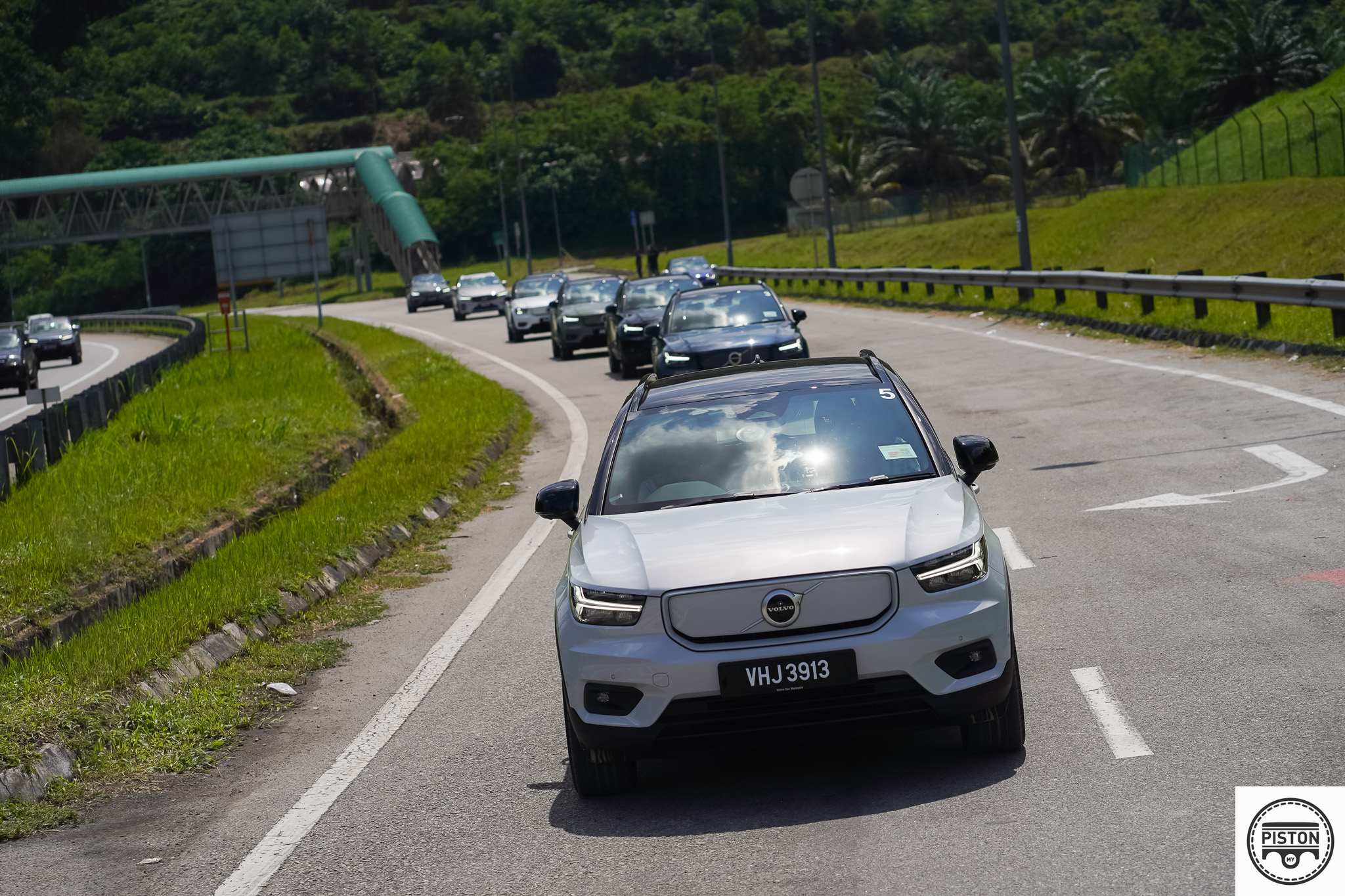 We recently test drove the car during a Volvo organised drive to Janda Baik and back, which gave us plenty of drive time to sample its electric capabilities, range and overall look and feel.
Let's first begin with its design.
Current XC40 Recharge owners will recognise the overall silhouette, but there are some key differences.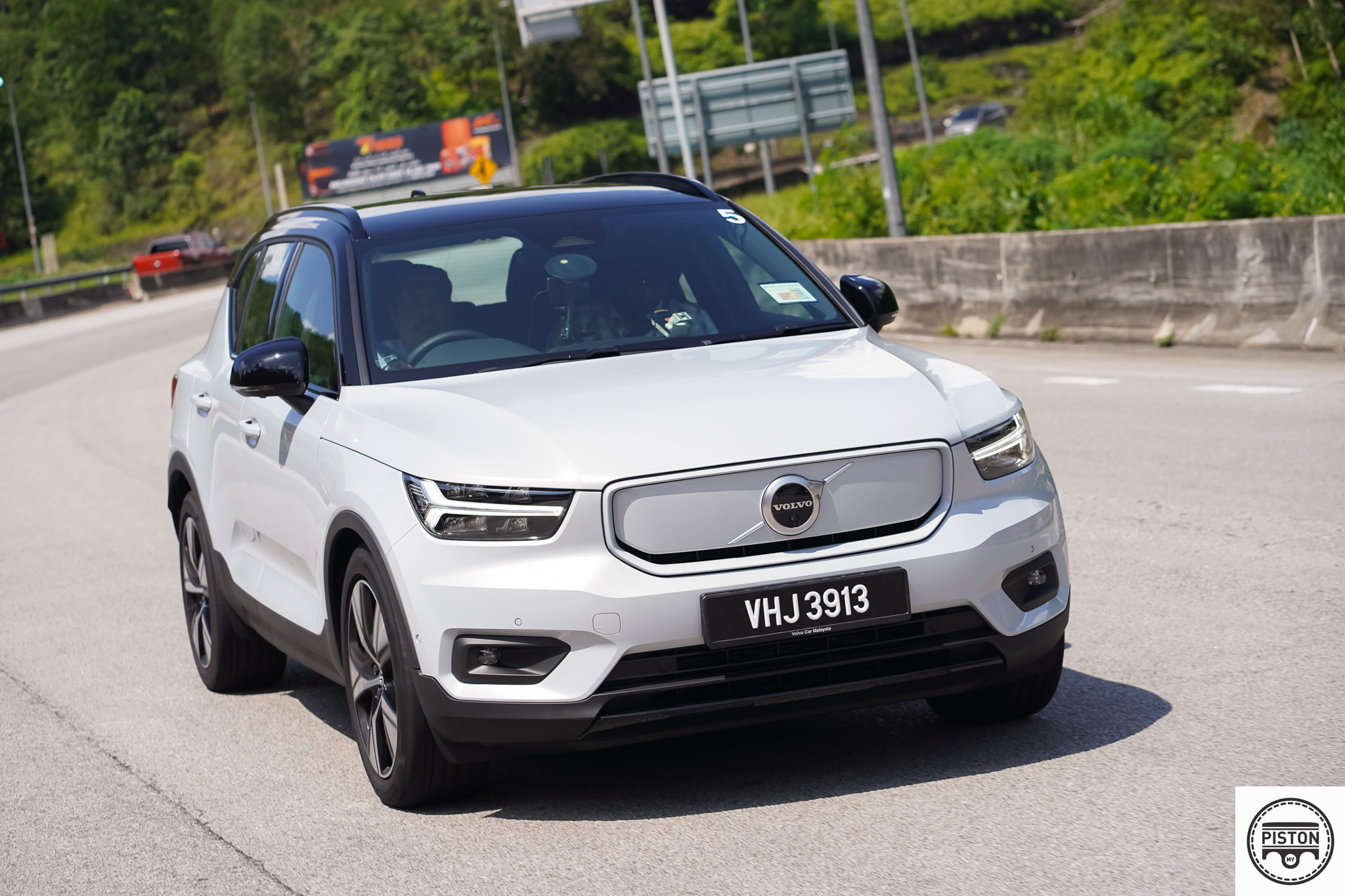 There is no need for a grille anymore since there is no engine to cool, so in its place a plastic panel that is thoughtfully painted in the same colour as the body, giving it a very unique touch and immediately identifying it as the all-electric sibling of the XC40 line-up.
And then there is the obvious omission of the tail pipes, giving the rear of the car a tidy look when compared to its fuel guzzling sibling.
Step inside and it's business as usual for a Volvo. Except that it's not. Because in the XC40 RPE you don't have to start it to drive it. There's no button to push or key to twist, there's a simple press of the brake pedal, a gentle push of the gear lever to either D or R, and you're off.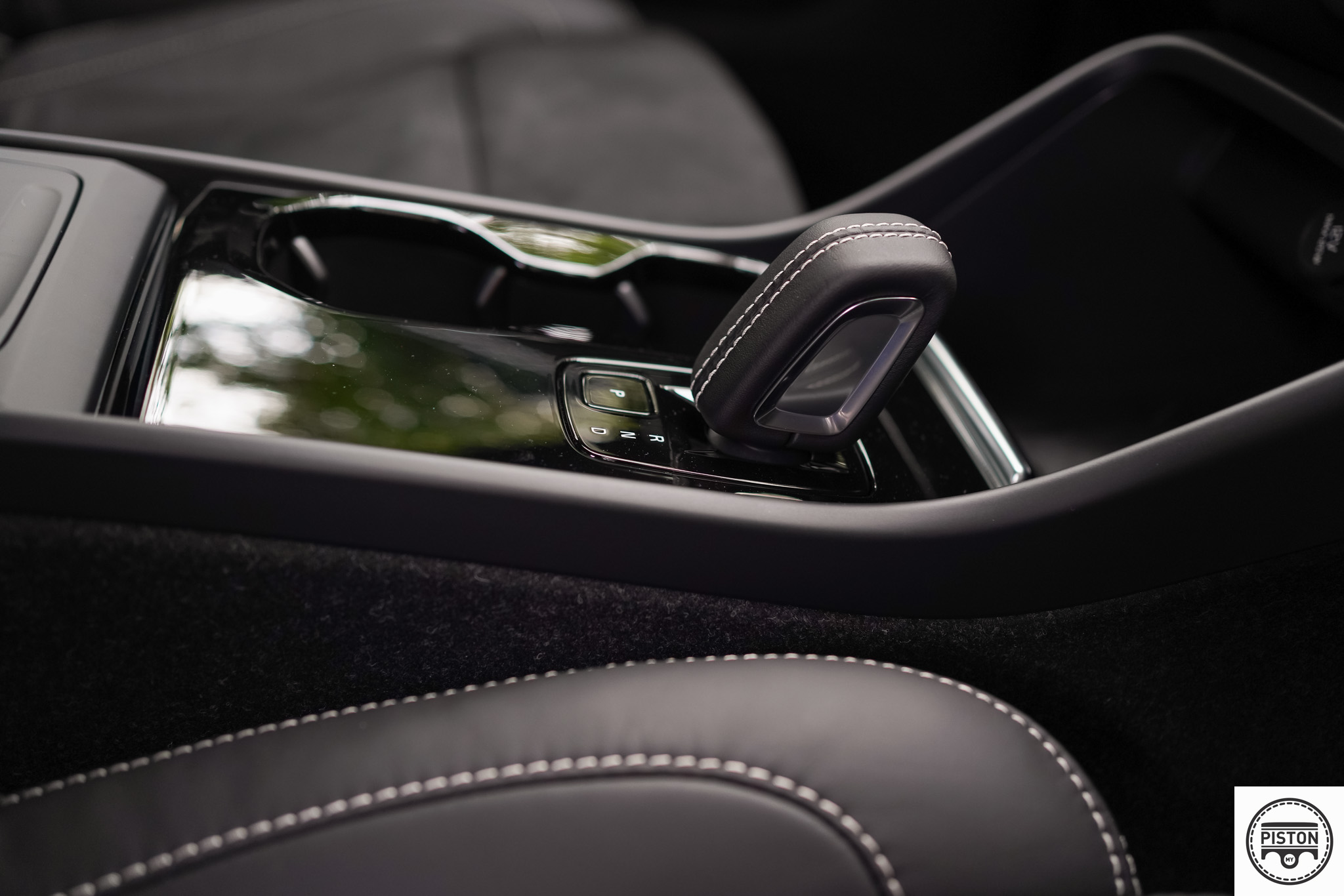 That's an easy solution but one that we need to get used to, but after some time, it had me wondering why no one else had ever thought of that.
The first thing that catches your eye as you sit inside is the steering wheel and how basic it looks. The buttons are minimalistic and one could argue that it looks cheap, but it looks the way it does so as not to distract the driver.
Just behind the steering wheel is a gigantic 12-inch display that takes over meter panel duties. It displays the usual info such as speed and range and charge levels, but because it is one giant screen, it can also switch to becoming a giant navigation screen with the aforementioned data neatly tucked away but within reach of the eye.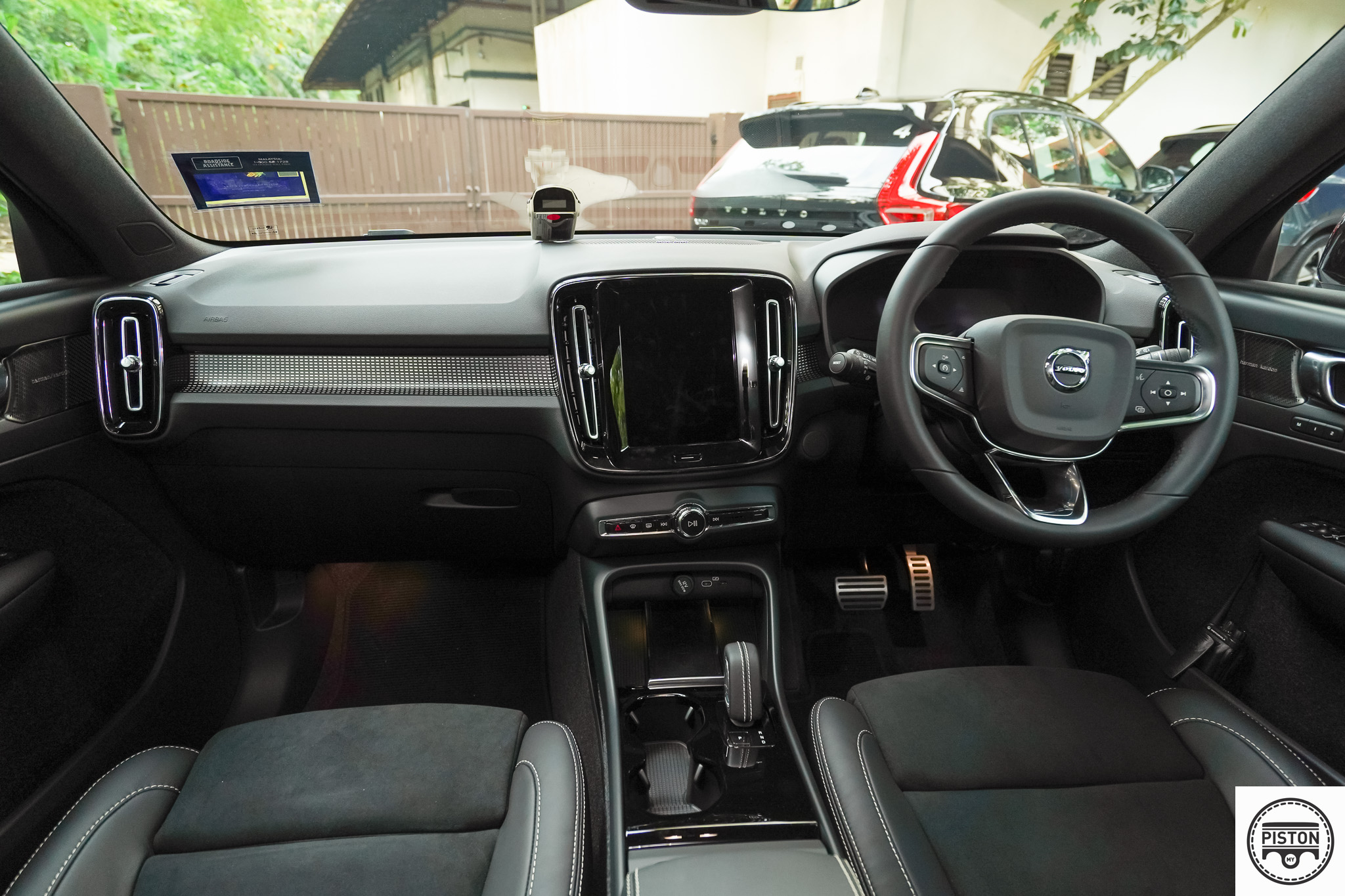 To the left of the steering wheel is a 9-inch vertical centre display (Volvo calls it portrait format) that houses everything you need while in the car – navigation, entertainment, air-conditioning controls and car settings.
The XC40 RPE also offers Google Assistant which lets you ask for directions, play music and make calls and even ask for the closest restaurants, all by saying "Hey Google" to get started.
The overall look and feel of the interior of the XC40 RPE is rather minimalistic. I particularly loved the 13-speaker Harmon Kardon premium sound system which comes standard and gives your music depth and rich bass.
The carpets are made of recycled materials while overall quality is fantastic, as it should be of a Volvo.
The seats may look thinly padded but offer decent support and come with memory function.
I personally found that rear seats to be cramped and the back rests too upright to get decently comfortable, but this is a small Volvo after all.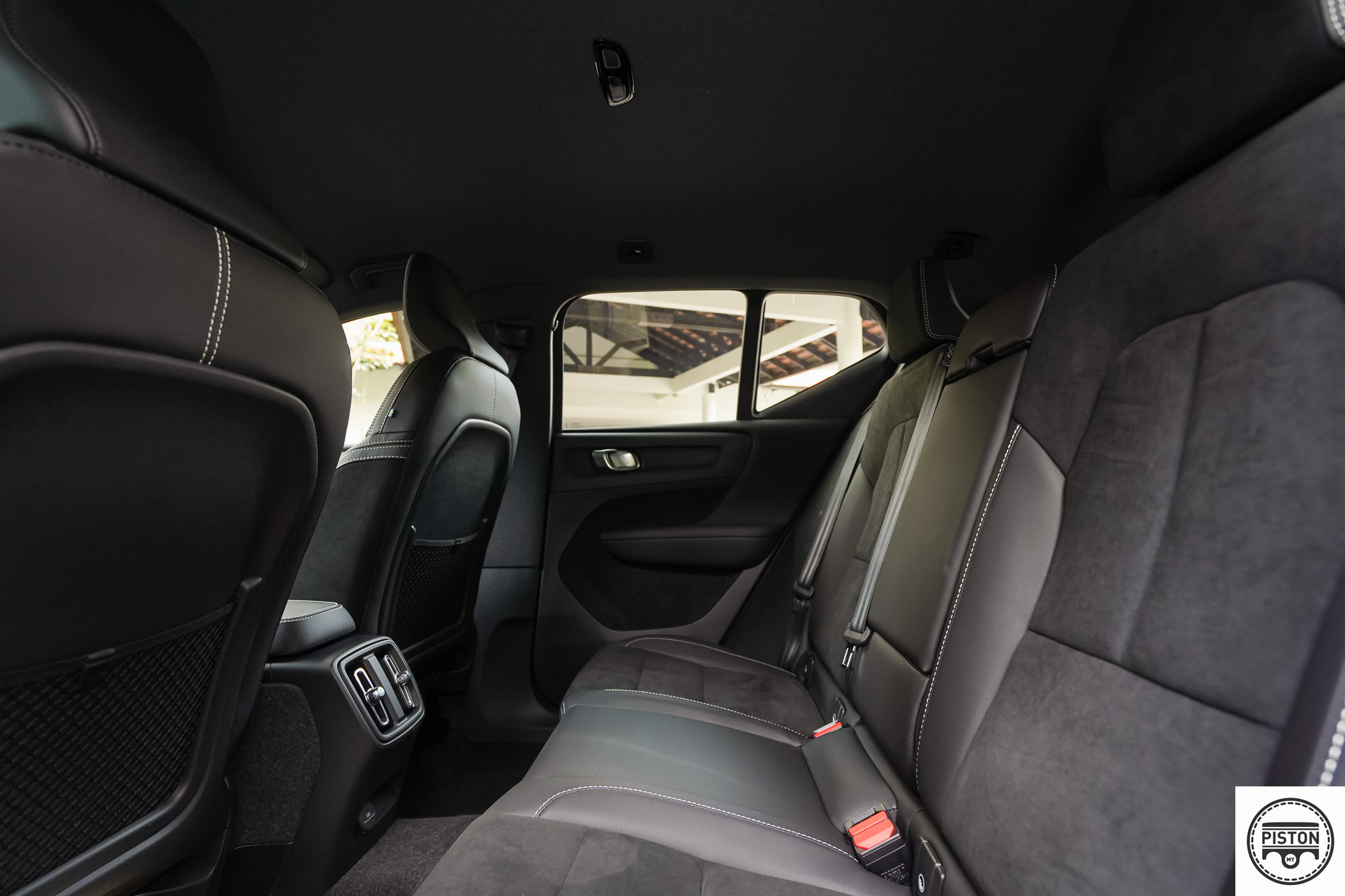 But a small Volvo doesn't mean that it is devoid of space. Under what would usually be the bonnet is a small storage area consisting of two sections – the top section is perfect to store the charging cable and a small gym bag (the Mercedes EQA could learn a thing or two about storage from the XC40 RPE) while the boot offers 419 litres of storage space. That can expand to 1,295 litres with the rear seats folded down.
So how does it drive?
Fantastic to put it lightly.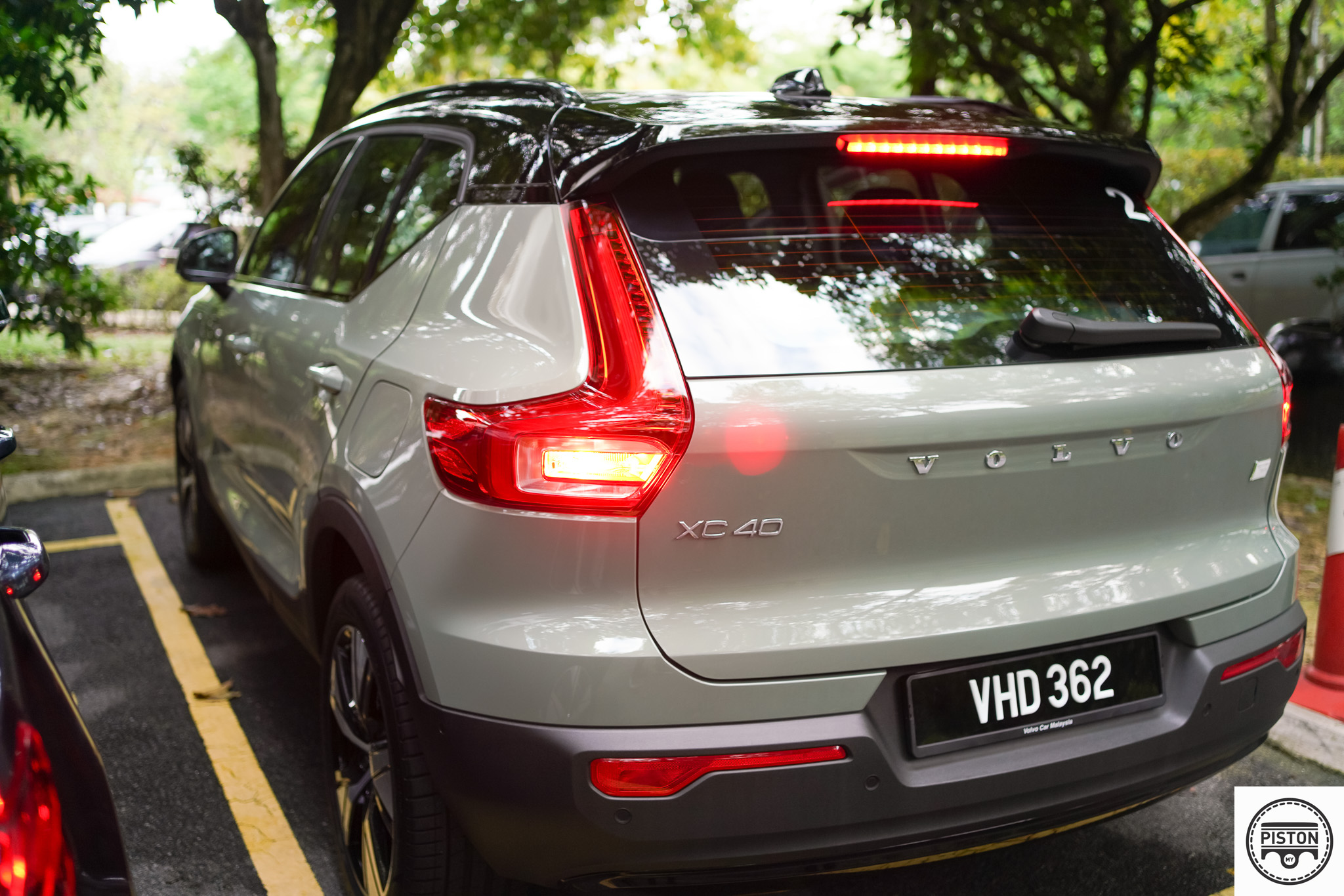 Lets get the facts and figures out of the way first. The XC40 RPE available in Malaysia comes in Twin Motor format, which means there are two electric motors placed in the front and rear axle.
These motors give the XC40 RPE an AWD format and gives the car a phenomenal 408hp and 660Nm of torque. The sprint to 100km/h is seen off in just 4.9 seconds. A decade ago, these figures would have given this Volvo supercar status.
But it is still a car tuned for comfort so the suspension is on the softish side and you feel the body roll if you dive into corners at high speed. So you still have to watch your right foot and need to keep your inner child at bay when driving the RPE.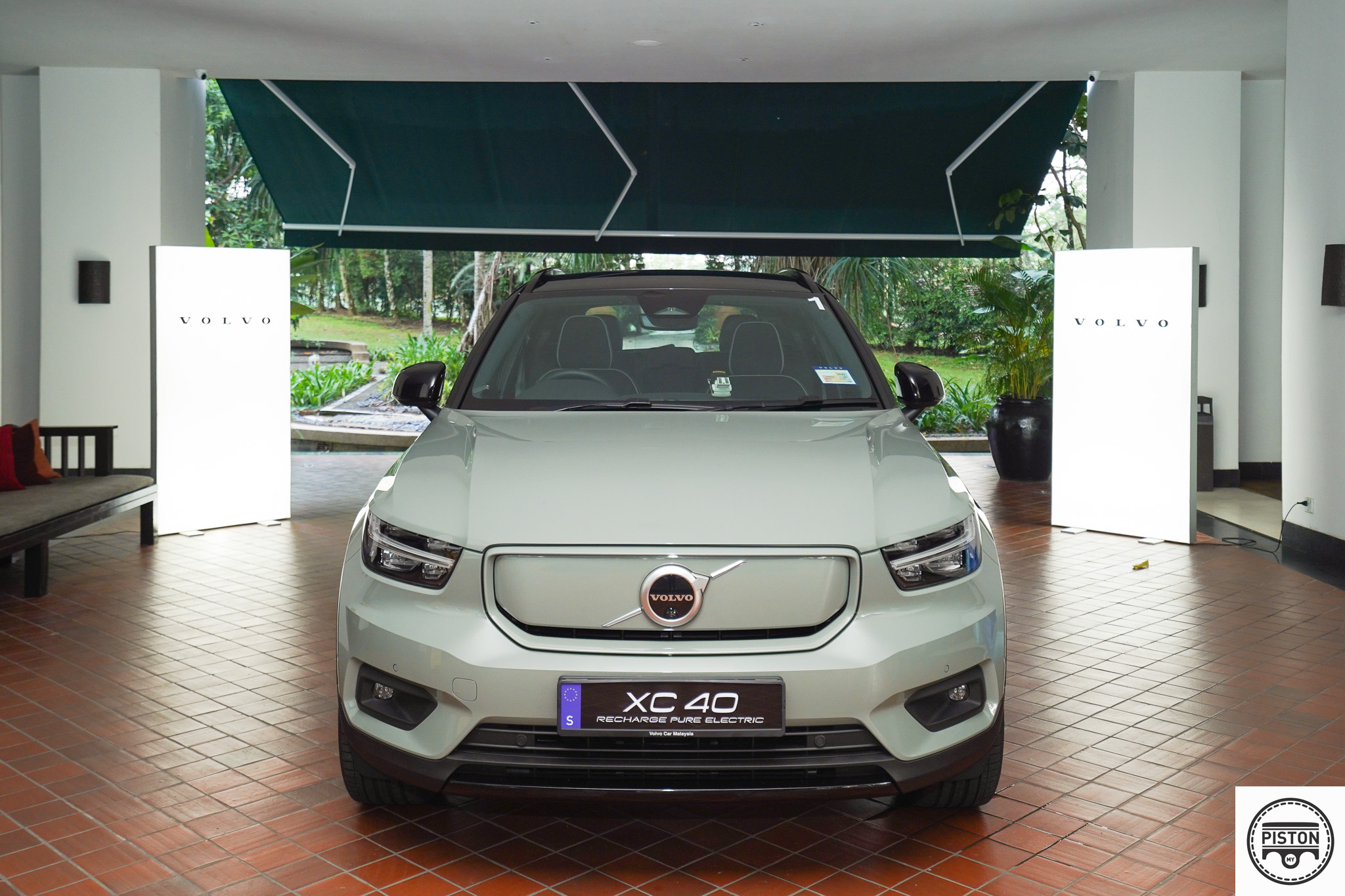 The brakes are more than capable of keeping up with all that power, but being regenerative they lack feel and that all important initial bite. So that can be scary when your brakes feel like they are not responding at first. Dig deeper and the brakes respond and the batteries get recharged.
But the Volvo XC40 RPE has a party trick up its sleeve and it is called the 'One Pedal Drive'. What this does is that it lets you accelerate and brake using the accelerator pedal alone.
Accelerate as you normally would, and when you need to slow down, simply lift off and the brakes will be applied. The quicker you lift, the quicker and harder the brakes will be applied.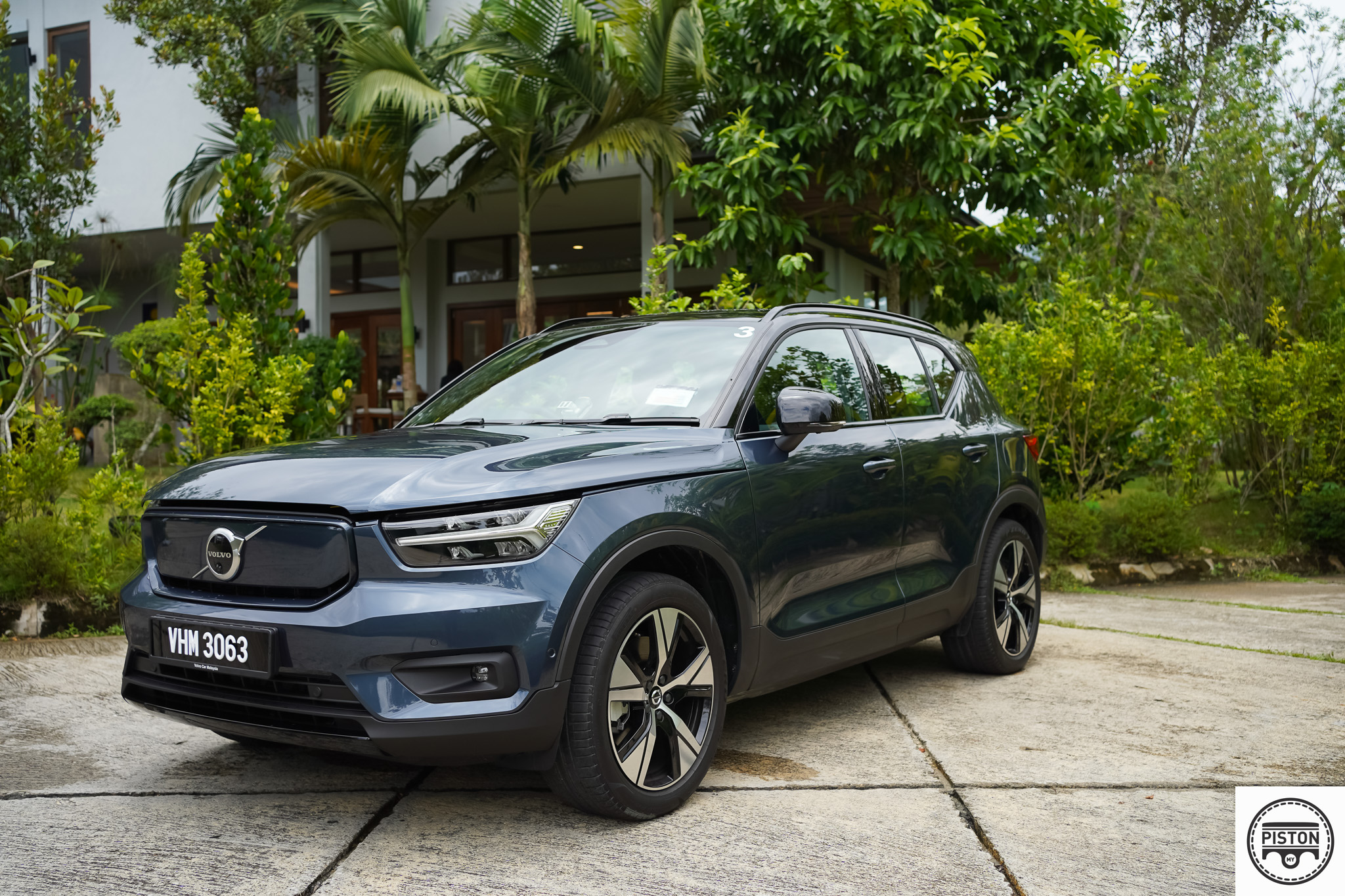 Of course you can still use the brake pedal as you normally would too, and driving using the One Pedal Drive tech takes some getting used to, but after some time you realise that it makes complete sense, especially in traffic. This tech also makes managing traffic a lot easier too because you don't have to keep rotating your ankle between the brake and accelerator.
So, the power figures of the XC40 RPE suggest that you could have some serious fun, but the suspension and brakes don't feel like they are up for it. And for good reason too, this is still a car designed for urban and some sub-urban use.
It is meant to keep you cuddled in subtle luxury and comfortable with the suspension disconnecting you from the horrors of Malaysian roads. It does not brilliantly though.
And now comes the big question – are we ready for electric cars and recharging our cars as we would our phones?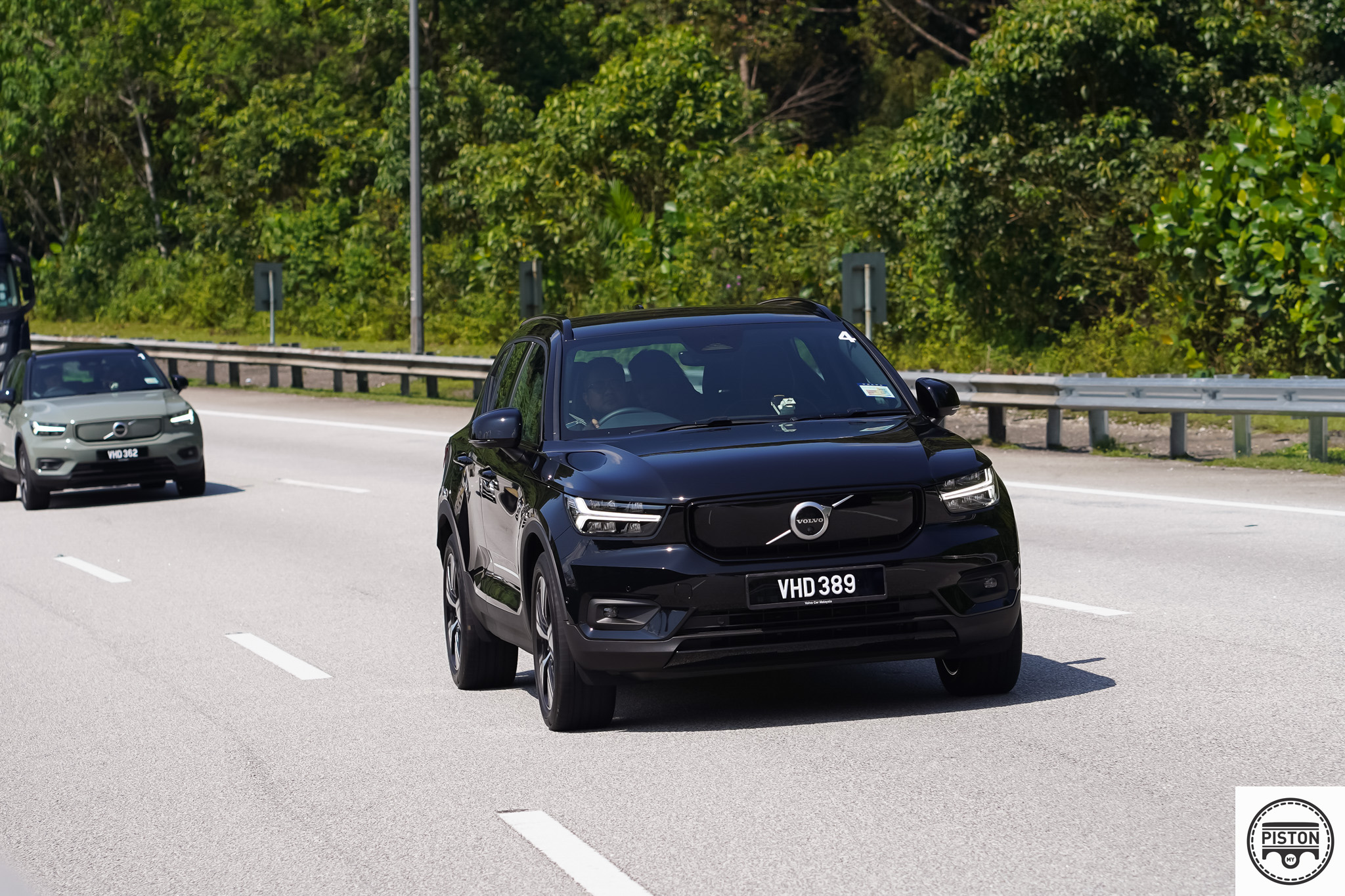 The XC40 RPE has a range of 417km on a full charge. Volvo says that if you stick to city driving, you will get a range of 420km while a combination of city and highway and mountainous driving will take that range down to 300km. Highway driving will only give you a range of 300km.
When we first started out our drive from Saujana Hotel in Subang, we were quite close to full charge, and when we returned the cars, there was still a range of 37km left.
We surely didn't drive anywhere close to 400km that day. A quick dash to Janda Baik and back with a quick swing by Gohtong Jaya, we drove 270km at best. So Volvo is not exactly bluffing about its range.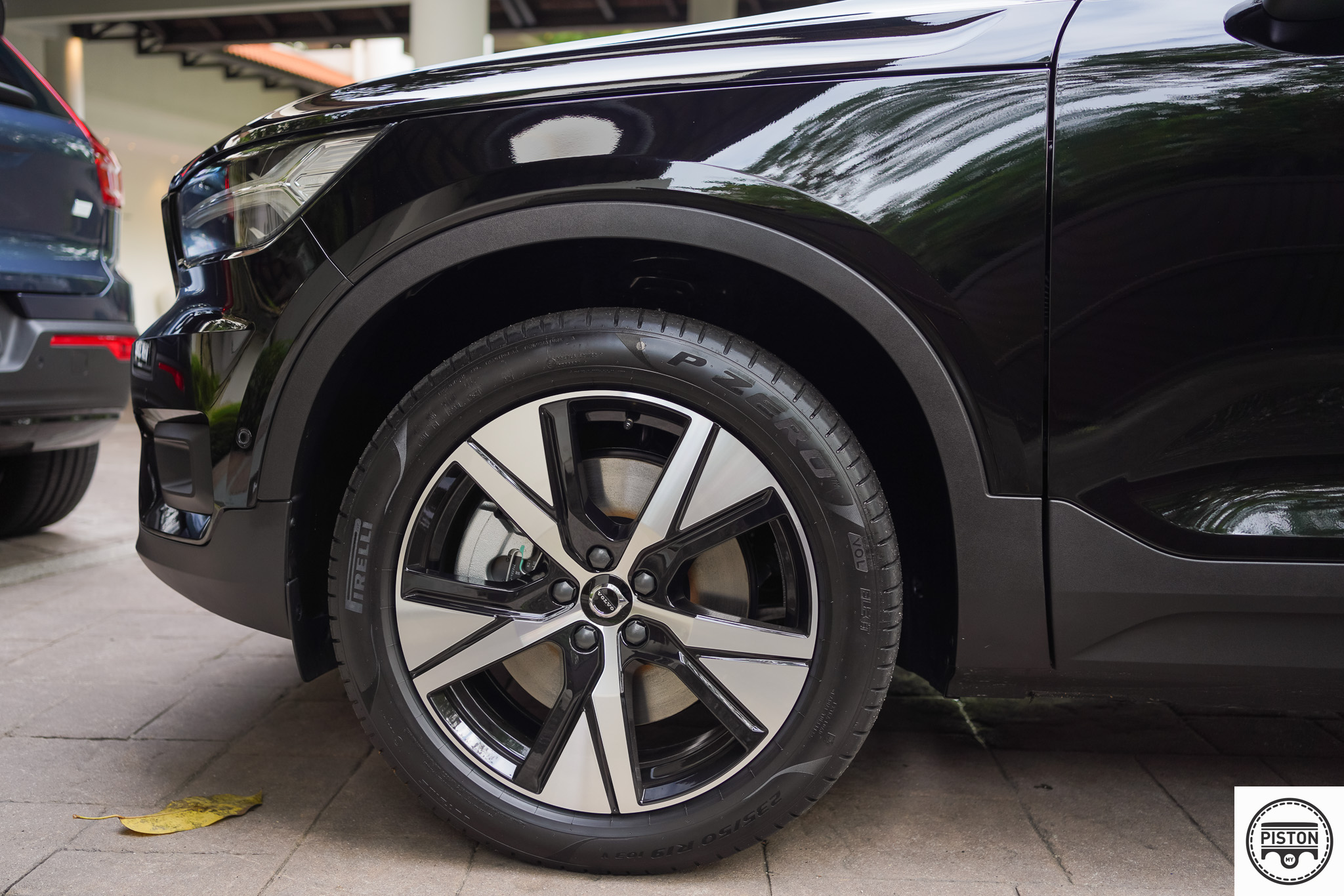 But we were driving fast and the uphill climbs required more power anyway. And that's the thing about electric cars, it all depends on where you are going and how that will affect power usage.
Driving at a constant speed on a flat highway will not consume much power, so driving interstate along the North South highway should be fine.
And power companies such as Petronas and Shell are fast catching up and are offering recharging stations along the entire stretch of the north south highway too, so recharging and range anxiety will soon be a thing of the past.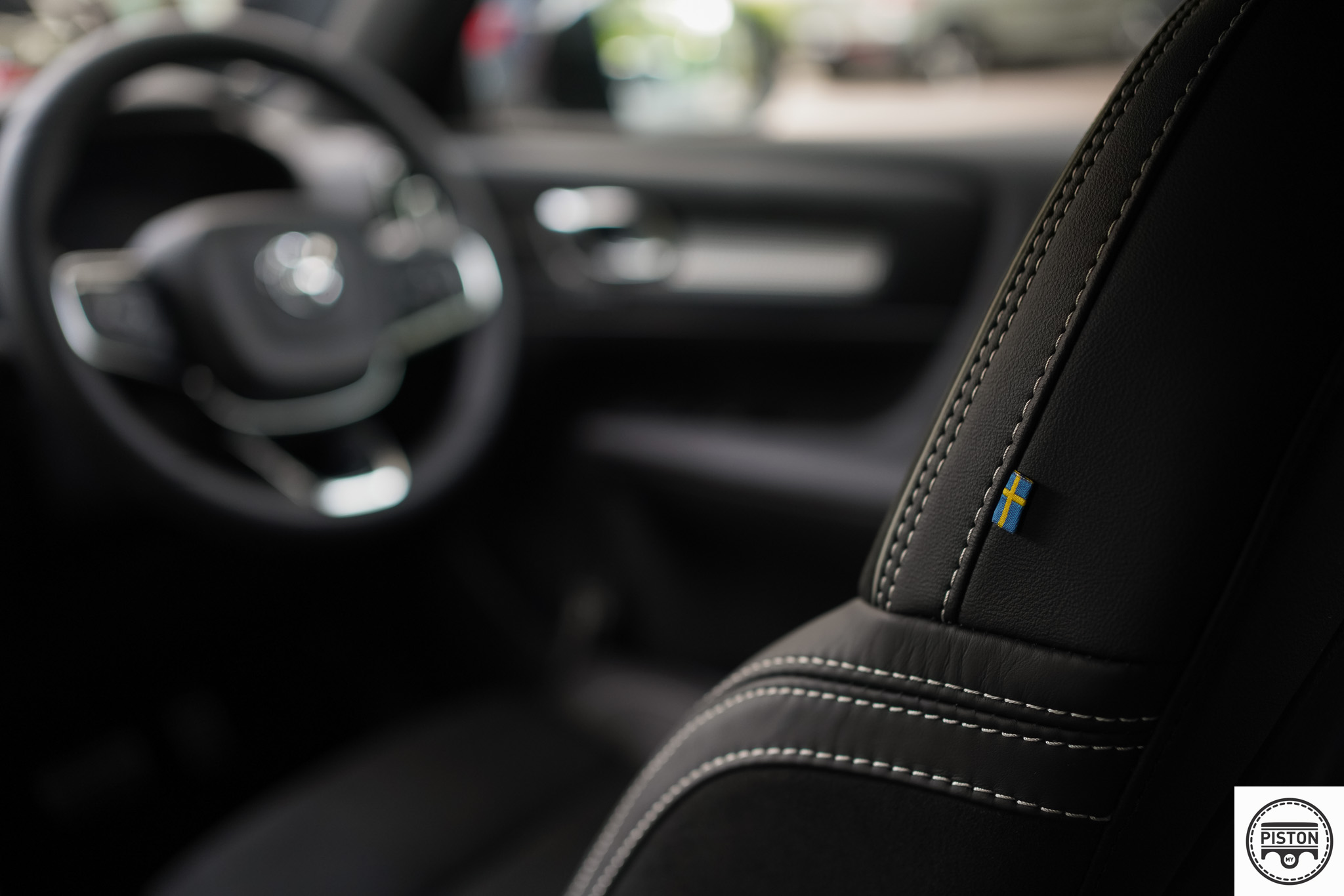 On the point of recharging, the RPE needs just 37 minutes to reach 80 per cent charge with a 150kW DC fast charger. While a regular 11kW AC socket such as the ones found in our homes will require 8 hours to reach 100 per cent charge.
So there's still plenty of waiting around that is required to recharge your car, but that is fine if you are going to drive the car around town, unless you live in a condominium and have limited access to a charging port, then an electric car, no matter what type, is really not for you.
And so, all in all, the Volvo XC 40 Recharge Pure Electric checks all the boxes and is a fun little thing to drive and go about your daily business without burning a hole in your pocket.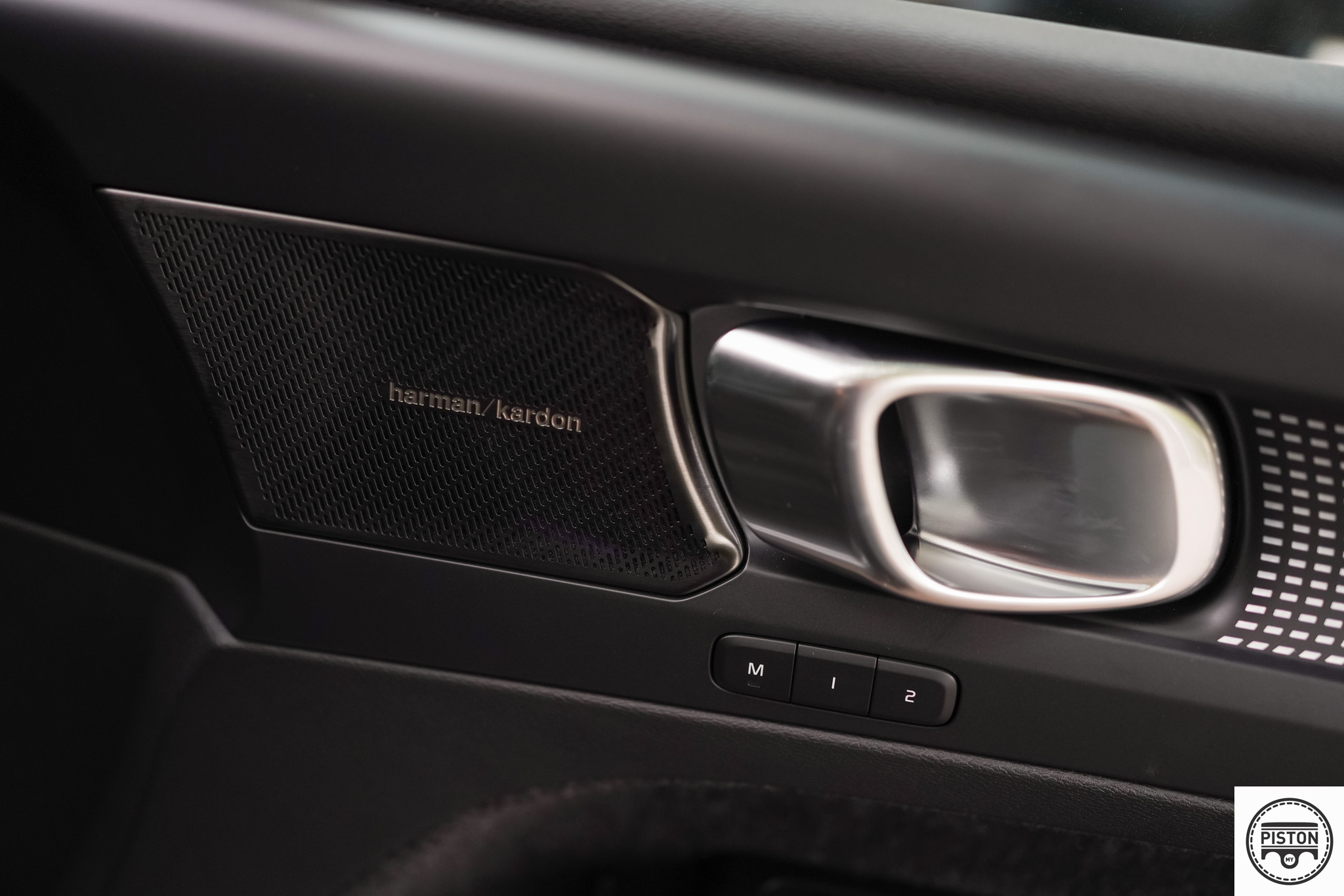 Volvo Malaysia has not announced a price for it as yet but there's speculation that it will be in the RM250,000 range.
Volvo looks like they may just have a winner in their hands, but the only thing that could hurt the XC40 RPE is the Hyundai Ioniq 5 Max.
Volvo is a pioneer again with the first locally-assembled battery electric vehicle (BEV)