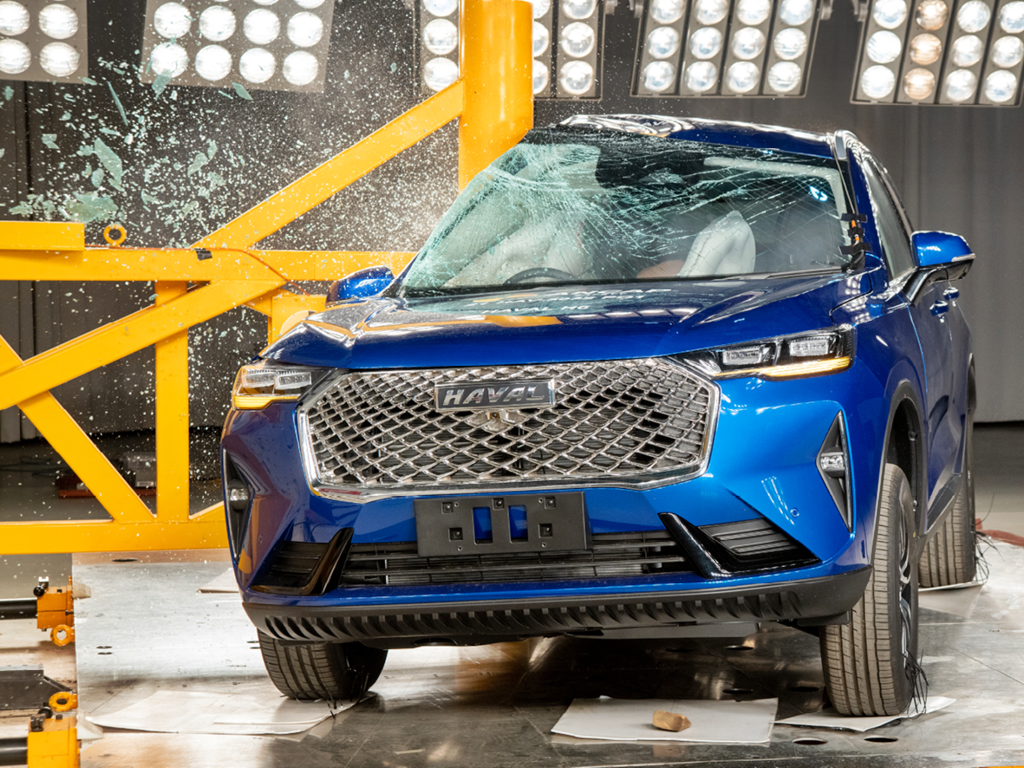 China's auto industry goes back many decades but it was only in the 1980s, as the country's economy opened up, that the industry began to expand. Numerous new car companies were established, largely with government support to help them get going, and apart from joint-ventures with foreign carmakers, there were also many that developed on their own.
In the auto industry, the name of the game is numbers – to achieve the biggest volumes possible so that economies of scale can push production costs down. To build up to the critical levels, aspects like quality and safety may not be as high a priority as producing as many vehicles as possible. It's a normal evolutionary process in the auto industry and once the critical annual volume is reached, then attention can be given to other areas as increasing profits provide the financial resources for more R&D.
So it's not unusual that the early cars from Chinese companies had low quality and it should be remembered that the Japanese and Koreans also went through that phase. In the 1960s, when the Japanese cars started to sell in noticeable numbers in Malaysia, they were considered fragile and thought to be 'made from Milo tin can materials', which was really a myth. But in time, they improved quality and moved so far ahead as to lead the industry in that aspect.
For the Chinese carmakers, the 2000s were a time of rapid growth and getting into world markets. While their vehicles were selling well in China and there was then little emphasis on safety, the same was not the case in other countries. Safety standards were well established and independent organizations like Euro NCAP and Germany's TUV and ADAC conducted assessments on new vehicles which included crashing them.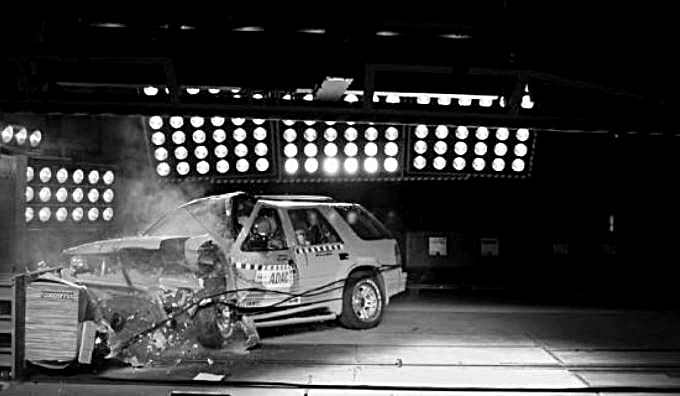 The early Chinese cars exported to Europe had poor ratings then, and a SUV model called the Landwind X6 showed a shocking result in Euro NCAP's crash test in 2005 when it was so severely damaged that it got zero stars. Though testing by some other organizations suggested that it was not all that bad, the negative publicity became associated with cars from China.
The need for better engineered cars with better protection for occupants saw the establishment of safety standards by the China Automotive Technology Research Centre in 2006. This was the start of C-NCAP (China's New Car Assessment Program) which would eventually adopt international standards typically led by Euro NCAP. There is now a Global NCAP organization which coordinates and assists national and regional organizations in this field.
NCAP tests are not required by law in any country, but their results are of interest to car-buyers who will be better informed of the level of safety a model offers. Manufacturers therefore aim to achieve the best result – 5 stars – for their new models. During development, they are made aware of the various requirements in the tests and engineer their vehicles to meet or even exceed those requirements.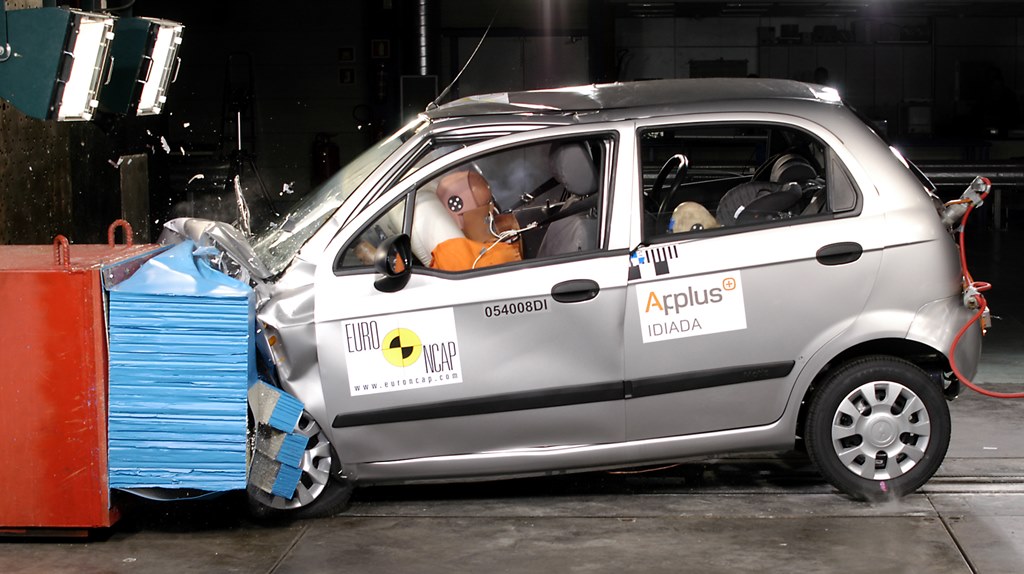 Many new models nowadays can score the maximum of 5 stars but some get less either because of their design or because they may not have sufficient protective capability or features. In some cases, reduced equipment may also mean a lower score, but the vehicle will also cost less. So it is up to the buyers to decide whether they value their lives enough to pay the extra for better safety or settle for a less safe car and save money instead.
The NCAP requirements or protocols are constantly evolving and are periodically updated with tougher requirements as new technologies become available and also to push manufacturers to make their cars safer. Thus a model which may have scored well in 2003 might not achieve the same result today because the requirements have become tougher. For example, in 2008, Euro NCAP (and other NCAPs followed later) made it a requirement that Electronic Stability Control (ESC) must be present to be able to get 5 stars. If a model scored well in all areas but had no ESC, it would get only 4 stars. This basically forced the industry to make ESC a standard feature before long, providing motorists with better active safety.
Another example is the provision of airbags for both front occupants. This was promoted by ASEAN NCAP for models sold in the region and before long, manufacturers made dual front airbags standard across the range.
The upgrading of protocols is done in discussion with the industry to ensure that sufficient time is given for carmakers to improve their engineering or further develop technologies that will make it possible to meet new tests. There is also the cost factor as imposition of new technology too fast can make cars more expensive.
In the case of China, C-NCAP (which set standards) was behind the global NCAP standards at the start. However, by 2012, the protocols were upgraded to become close to what Euro NCAP had. For example, the main frontal offset impact speed was increased from 56 km/h to 64 km/h, and there was a general increase in the thresholds for injury scores of the dummies.
By 2018, the vehicles that were made in China and also the regulations set by the authorities were comparable to those in Europe. This meant that Chinese vehicles had safety standards that could be considered as world-class, with most of the models sold globally being able to match those from other makes.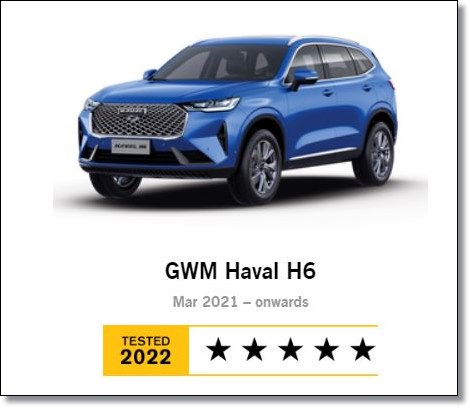 A recent example of this achievement is with the latest HAVAL H6 from GWM (Great Wall Motors). The new SUV was given a 5-star rating by ANCAP, the NCAP organization for the Australasian region. Even more impressive was that the model had met ANCAP's latest 2022 protocols which are tougher.
"This is GWM's first new HAVAL SUV model to the Australasian market for a number of years. Delivering a 5-star vehicle to the market – against ANCAP's latest 2022 protocols – demonstrates the brand has kept pace with the latest ANCAP safety standards and consumer safety expectations," said ANCAP's CEO, Carla Hoorweg.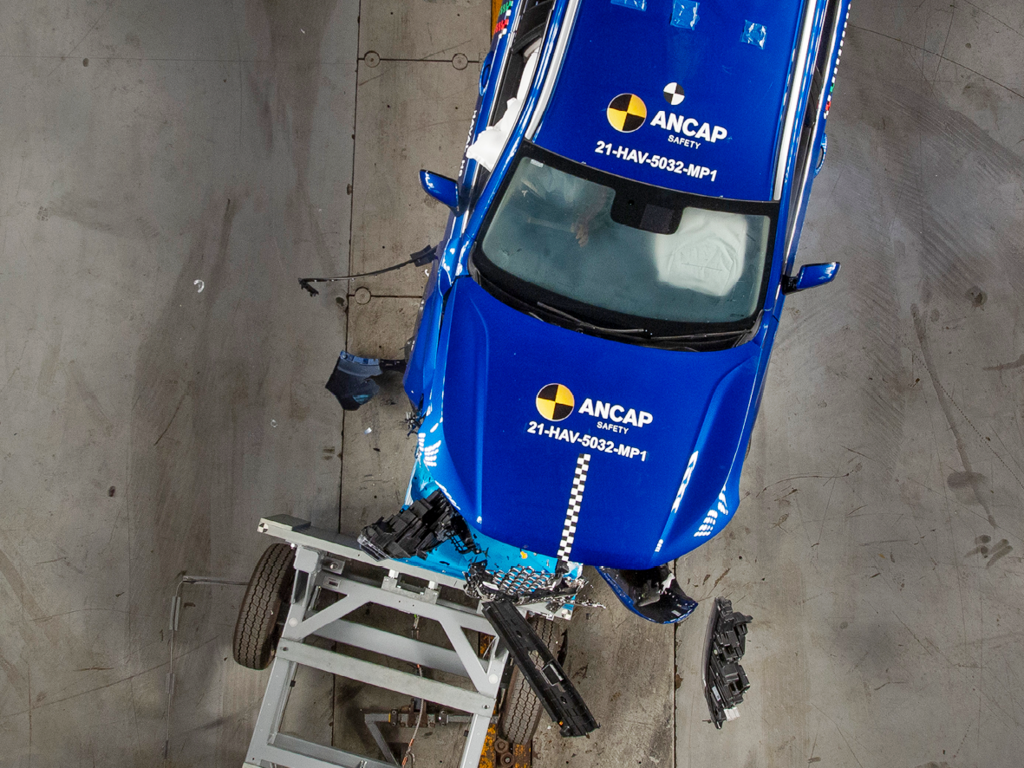 The H6 achieved excellent results in 4 aspects – Adult Occupant Protection (AOP), Child Occupant Protection (COP), Safety Assist and Vulnerable Road-User Protection, with scores of 90%, 88%, 81% and 73%, respectively.
Details of the results showed that the H6 got a 'GOOD' grade in AOP. It has got a full score in tests such as side impact, oblique pole, whiplash protection, and rescue and extrication. In addition to the 70%+ high-strength steel vehicle frame, the vehicle is also equipped with an omnidirectional airbag that can effectively protect front and rear passengers from injury during a crash.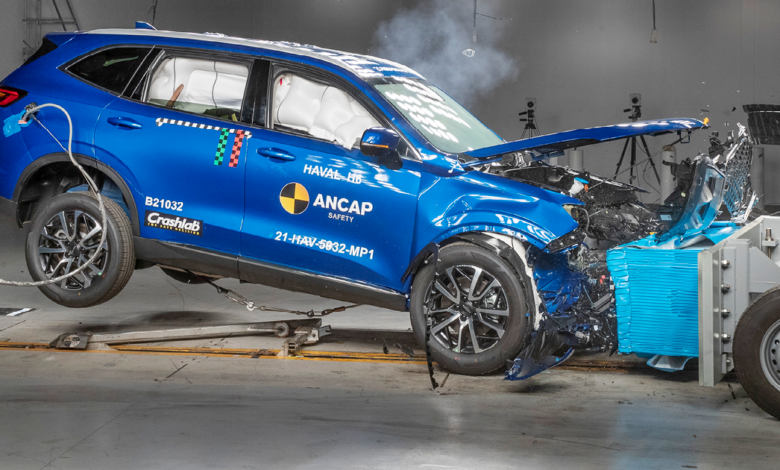 In terms of COP, the H6 also did very well. It received a full score in dynamic test (side) due to the lower ISOFIX anchorages and top tether anchorages installed in the rear seat. These further strengthen the connection between the childseat and the vehicle body, thus providing better safety protection for children.
Vulnerable Road User Protection is something which GWM would have given attention to earlier because C-NCAP had already been looking into it for some years now. The China In-Depth Accident Study (CIDAS) which was developed like Germany's GIDAS identified that around 22% of serious crashes involved pedestrians. This led C-NCAP to also evaluate vehicles to rate how well pedestrians were protected in a collision.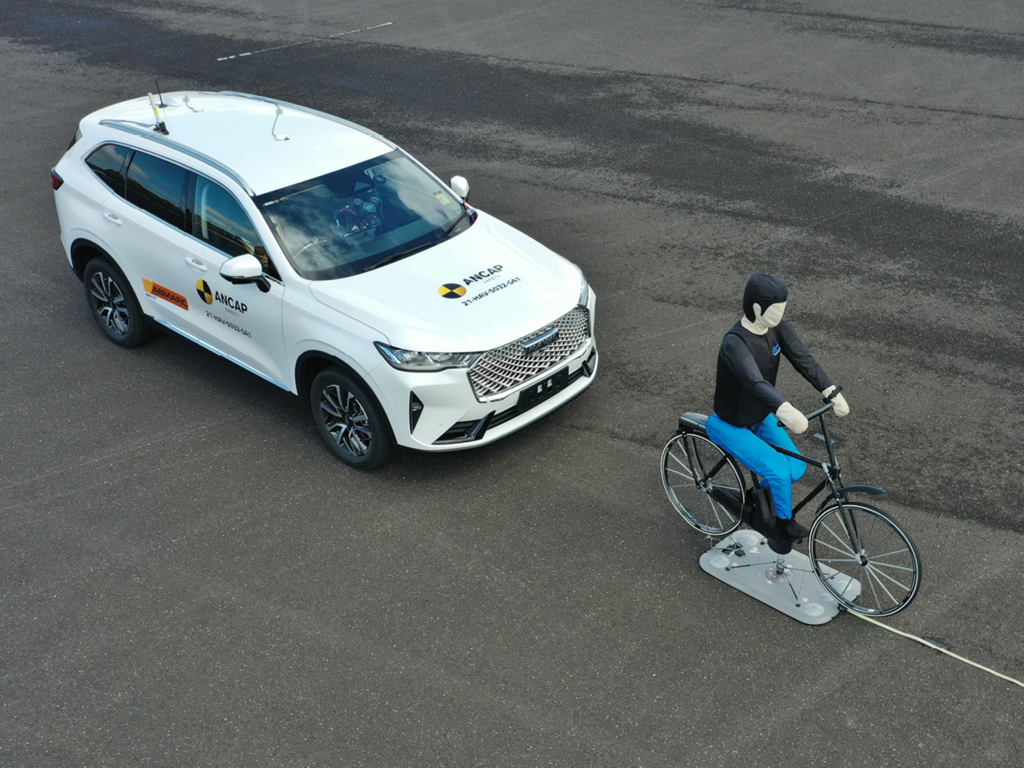 The H6 also performed well in this aspect, thanks to features like an energy-absorbing space in the front bumper. Also, the Automatic Emergency Braking (AEB) system can detect pedestrians and cyclists ahead and automatically brake the car if the driver does not take action to prevent it.
There are still new cars that cannot score a single star in NCAP tests (w/video)