Last year, UMW Toyota Motor (UMWT) started the year with the aim of regaining the top position in the non-national segment and it successfully achieved that objective. The momentum has continued into 2022 as the company held the top position in the first quarter of the year. Entering the second quarter, UMWT expects to push further ahead and has started off with deliveries of 6,946 vehicles (of which 78 units were from the Lexus brand).
Cumulative sales after the first 4 months of the year have reached 29,393 units (Toyota + Lexus), an increase of 11% compared to the volume over the same period in 2021.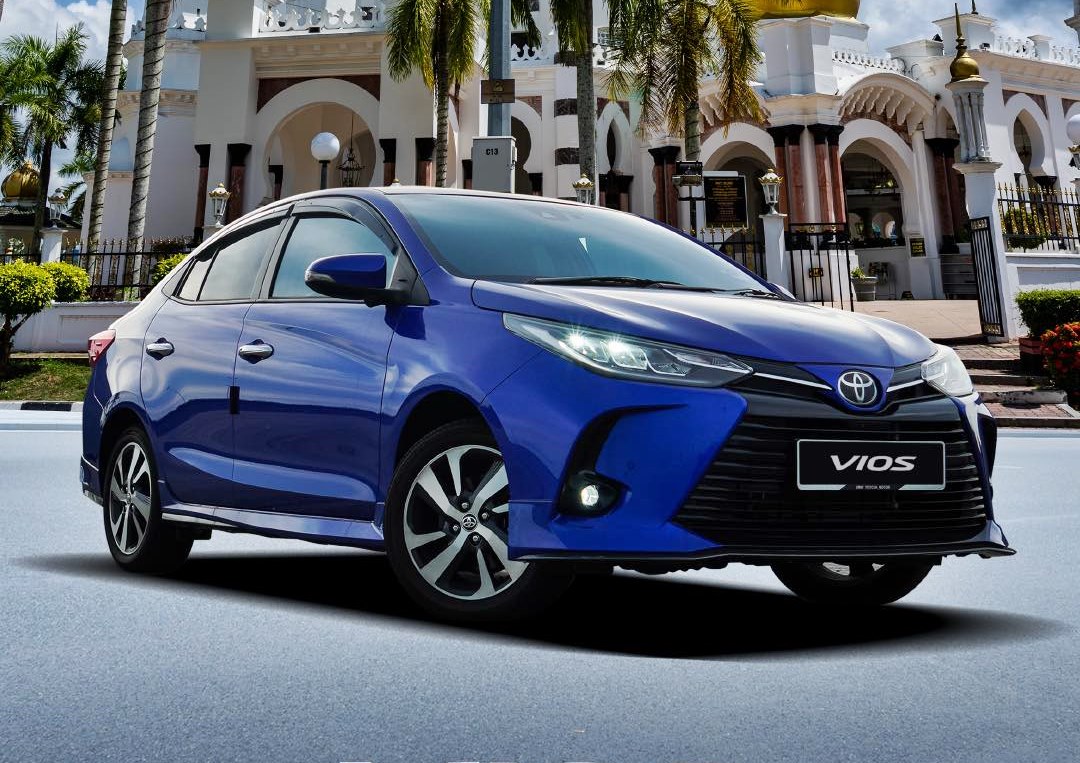 With a more optimistic mood brought on by the lifting of many restrictions of the pandemic period, as well as the onset of the Hari Raya Aidilfitri festivities, many people were inclined to consider a new vehicle. In conjunction with the festive period, UMWT had its 'Bersama Lebih Makna' Raya promotion which offers benefits worth RM4,000 to those buying a new Vios or Yaris.
Both models, assembled locally as the fairly new second assembly plant in Selangor, have seen growing popularity as they are good value for money. The image of the Vios has also become sportier with the intensive promotion of the Vios Challenge one-make series over the past few years. Each round has been broadcast live, bringing the races right to homes around Malaysia and even outside the country.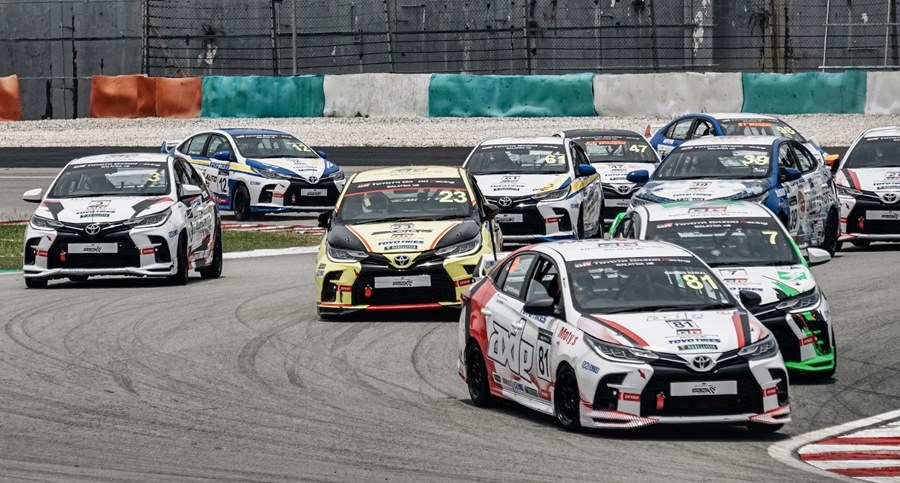 "It is heartening to note that we have transitioned well into the endemic phase, and we at UMW Toyota Motor are always encouraged by the support from our customers, especially during this busy Ramadan and Raya period. Even with the surprise announcement of Aidilfitri falling a day earlier than expected, all our service centres were fully prepared to assist our customers in their 'balik kampung' journey. We continue to be committed to leaving no one behind and offer value-for-money innovations, coupled with advanced technology and security features in all of our products," said Ravindran K, President of UMW Toyota Motor.
'Bersama Lebih Makna' Raya
With Ramadan and Syawal being the prominent events of this month, UMWT presented a special film entitled 'Kota Raya' on various several social media platforms. Inspired by family ties and the importance of being together, the film focuses on the deep-rooted tradition of celebrating together, something which was greatly missed over the past two years due to travel restrictions.
Besides the film, UMWT also reached out to those less fortunate in a collaboration with Harian Metro through their 'Titipan Kasih' programme. With the aim of providing assistance to the underprivileged, this outreach by the company saw 50 children receive 'baju raya' worth RM150. Additionally, a 'Kotak Rezeki' consisting of groceries valued at RM100 was presented to 168 families. 50 children also received RM60 each as 'duit raya'.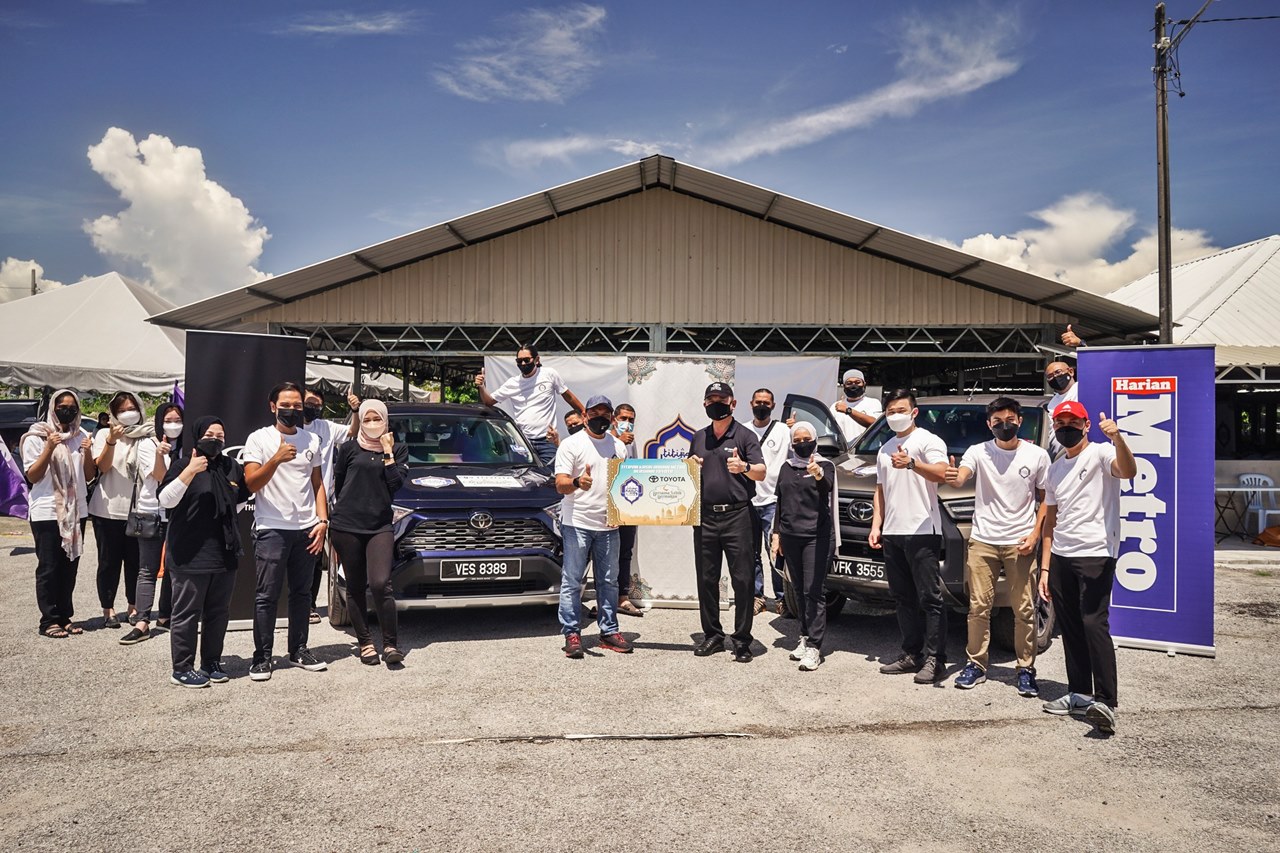 Volunteers from UMWT also carried out other outreach activities to assist the less fortunate during this recovery period and at the same time, establishing a relationship with the surrounding community.
"The focus of this activity was for us to share the festive celebration with the less fortunate, as it is more meaningful if we celebrate it together. Furthering our 'Bersama Lebih Bermakna' Raya, we wanted to reach out to all those underprivileged, especially the orphans, and single-parent families. We also wanted to inspire and instill a strong spirit of volunteerism, along with community service among our employees as a way to bring our brand closer to the community," Mr. Ravindran said.
Toyota showrooms nationwide will also have 'Toyota Raya Open House Weekender' events on May 21/22. This event aims to reconnect with Toyota customers, both past, present and future, while celebrating Hari Raya together. At the events, there will also be special deals and promotions and those who take test-drives will receive gifts (while stocks last) in appreciation of their interest.
Visit www.toyota.com.my to know more about Toyota products and services and the locations of showrooms.
UMW Toyota Motor expects positive sales trend to continue through second quarter of 2022