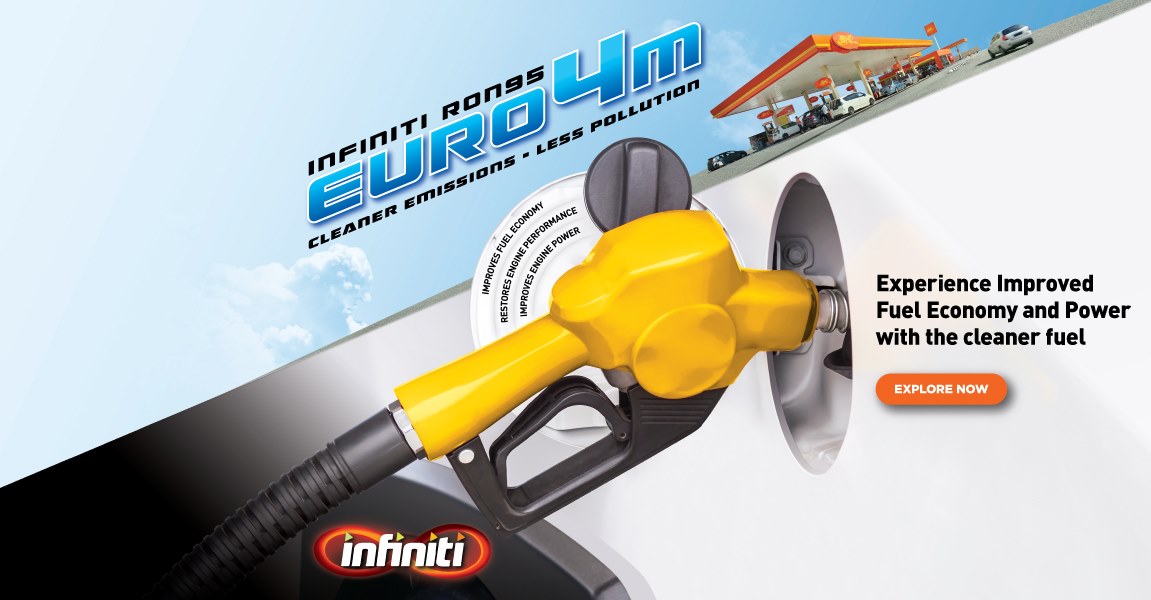 In conjunction with the 50th anniversary of BMW M today, BMW subsidiaries around the world are celebrating the 50th anniversary of the BMW M, the sub-brand of the carmaker associated with high-performance models and motorsports.
In Malaysia, the event is celebrated with the arrival of 5 new models by BMW Group Malaysia – the new M3 Competition and M4 Competition Sedan and Coupe (both with the M xDrive for the first time), M5 and M5 Competition, and showing BMW M's electric future, the i4 M50.
"In the 50 years of BMW M, we have presented a portfolio of iconic, powerful vehicles which have defined premium performance cars in their times. The sub-brand of the BMW Group has strengthened our experiences and achievements as a complete premium automaker, delivering our promise of 'Sheer Driving Pleasure' across the bookends of our product offering. M is an exemplification of our engineers' passion for combining authentic motorsports functionality with the latest innovations in premium and luxurious vehicles. Today, we are thrilled to be celebrating five remarkable decades of M with the introduction of five new high-performance premium models for our loyal customers, fans, as well as premium motorsports enthusiasts in Malaysia," said Hans de Visser, Managing Director of BMW Group Malaysia.
M3 Competition Sedan/M4 Competition Coupe
The new M3 models are powered by the same M TwinPower Turbo inline 6-cylinder petrol engine which can produce up to 510 bhp/650 Nm, and an 8-speed M Steptronic transmission with Drivelogic.
They are now equipped with M-specific xDrive which is a more advanced development of the BMW xDrive used in other models. It has so far been available for the M5 and M8 and now extends to these two models. Originally developed for BMW's Sport Activity Vehicles (SAVs) that began with the X5 in the late 1980s, the system intelligently channels power to all four wheels, enhancing traction on wet surfaces and shortening acceleration times as grip is greater.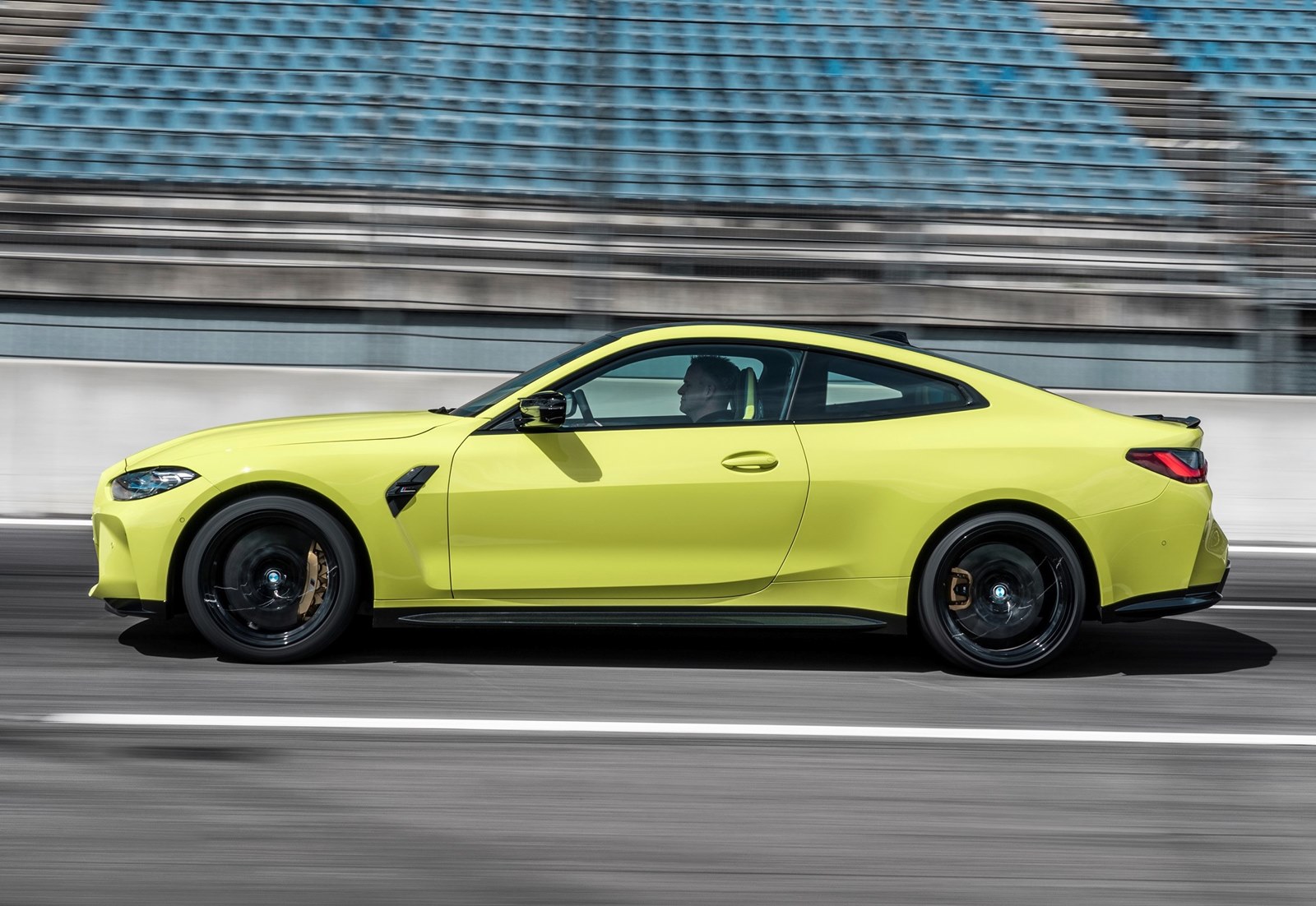 The system has rear-wheel bias and goes into all-wheel drive when traction levels are low. However, the driver also has control over its characteristics via three different driving modes – 4WD, 4WD Sport and 2WD mode. There's also an Active M Differential at the rear axle that more efficiently splits engine power between the two rear wheels for better driving dynamics.
M5 Sedan/M5 Competition
As for the M5, these two models are of the latest sixth generation. Besides the newly redesigned kidney grille, M-specific double bars and an M badge, there's also a 'BMW M 50 Years Emblem' in the units currently offered.
Both versions have various M-specific exterior features and equipment such as M rear spoilers as well as a new three-dimensional element on the LED rear lights. Exclusive to the M5 Competition is the M Sports exhaust system with a slim finish, and an exclusive M5 competition badge.
Inside, the latest M5s have a larger 12.3-inch Control Display with touchscreen functionality. This gives the driver greater readability to be aware of the status of the car's systems. Also new is the two-button operating concept in the centre console.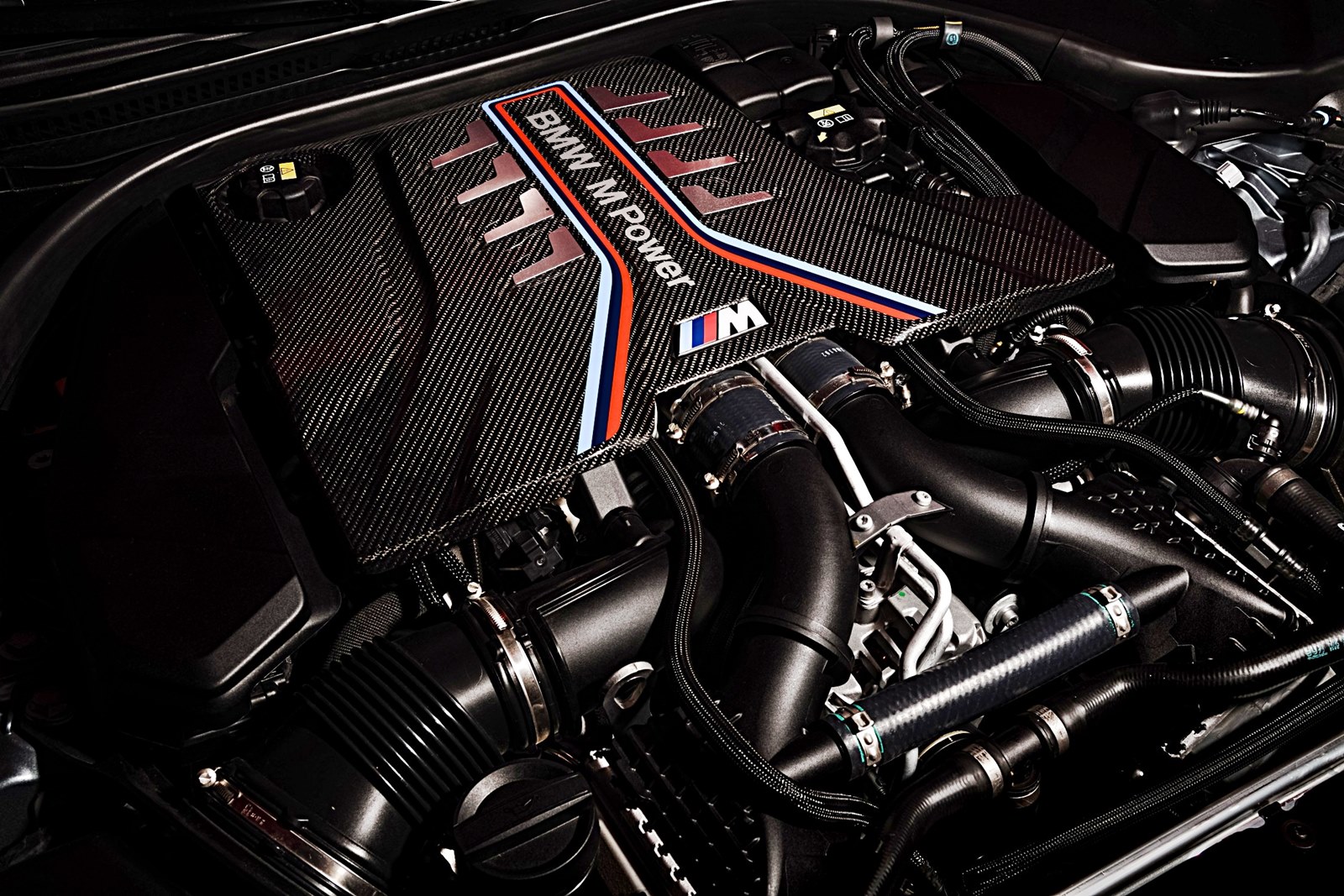 Under the bonnet is the familiar 4.4‑litre V8 engine with M TwinPower Turbo technology, tuned to produce 600 bhp/750 Nm for the M5 Sedan, and 625 bhp/750 Nm for the M5 Competition. Power gets to all four wheels through an 8‑speed M Steptronic transmission with Drivelogic and M xDrive which also includes a 2WD setting for only rear-wheel drive.
While the M5 Sedan has a top speed limited to 250 km/h, the M5 Competition can reach 305 km/h with the standard inclusion of the M Driver's Package. The M5 Competition also comes with new shock absorbers (similar to the M8 Gran Coupe) and a retuned chassis which is 7 mm lower than the sedan.
First M-badged battery electric vehicle
The i4 M50 is the first M-badged battery electric vehicle and shows that the brand's future will still be able to claim to be 'The Ultimate Driving Machine' even if they don't have big combustion and powerful engines. The two BMW M eDrive motors powering all four wheels generate a total system output of 400 kW (544 ps) with maximum torque of 795 Nm. This gives a claim 0 to 100 km/h time of 3.9 seconds with the top speed capped at 225 km/h.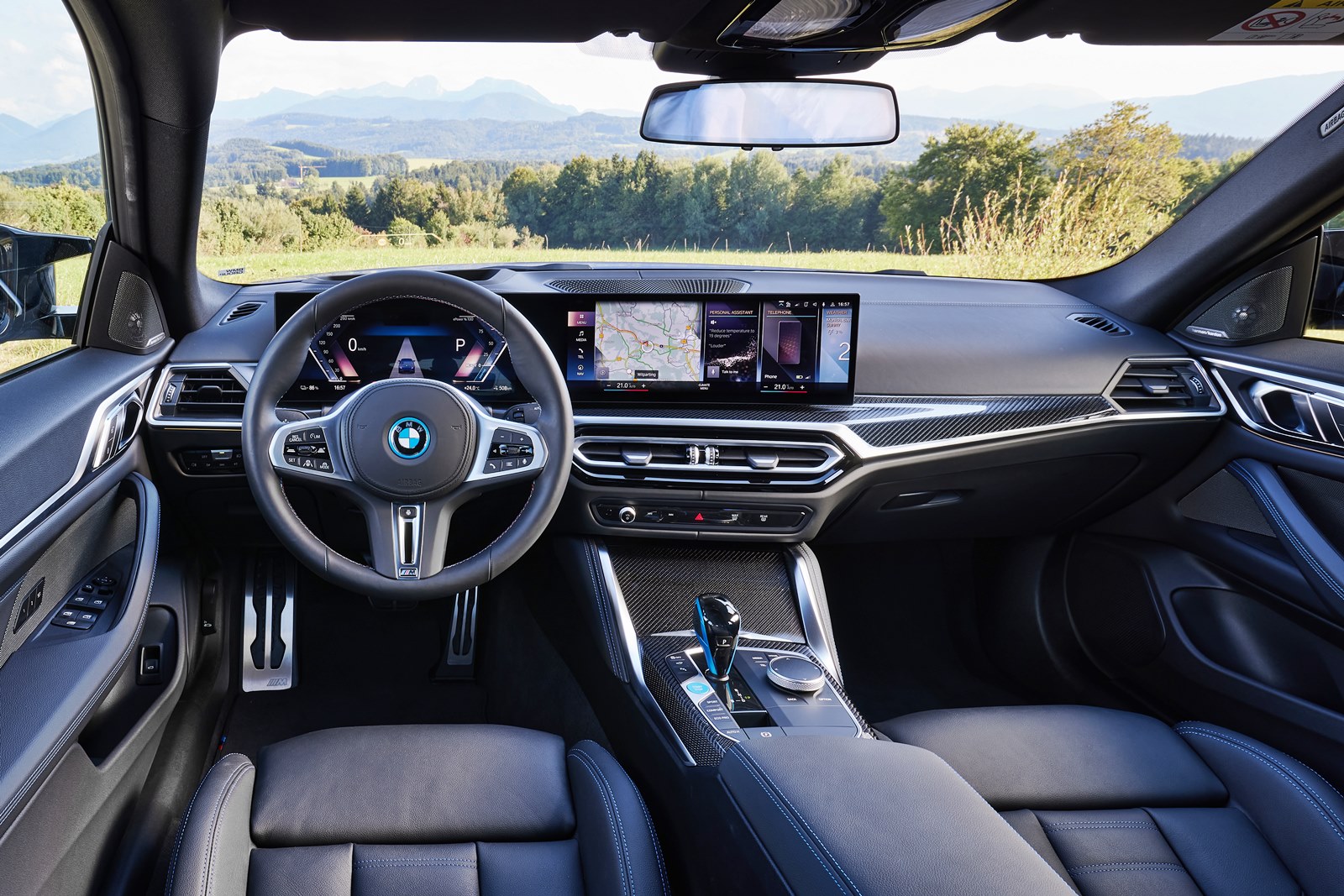 Compatible with both AC and DC charging modes, the i4 M50 can be fully charged in 8 hours and 15 minutes with an 11-kW AC charger. With a higher powered 200 kW DC charger, the time is said to be 31 minutes (from 10% to 80%). The battery pack has its own warranty of 8 years or maximum of 160,000 kms.
The anniversary version imported to Malaysia has the M Aerodynamics package, M rear spoiler in body colour and black rear diffuser insert. Inside, M interior trim with carbonfibre trim finishers, M Anthracite Headliner, and M Sport seats are standard , along with M seatbelts, instrument panel in Sensatec, and electric glass roof.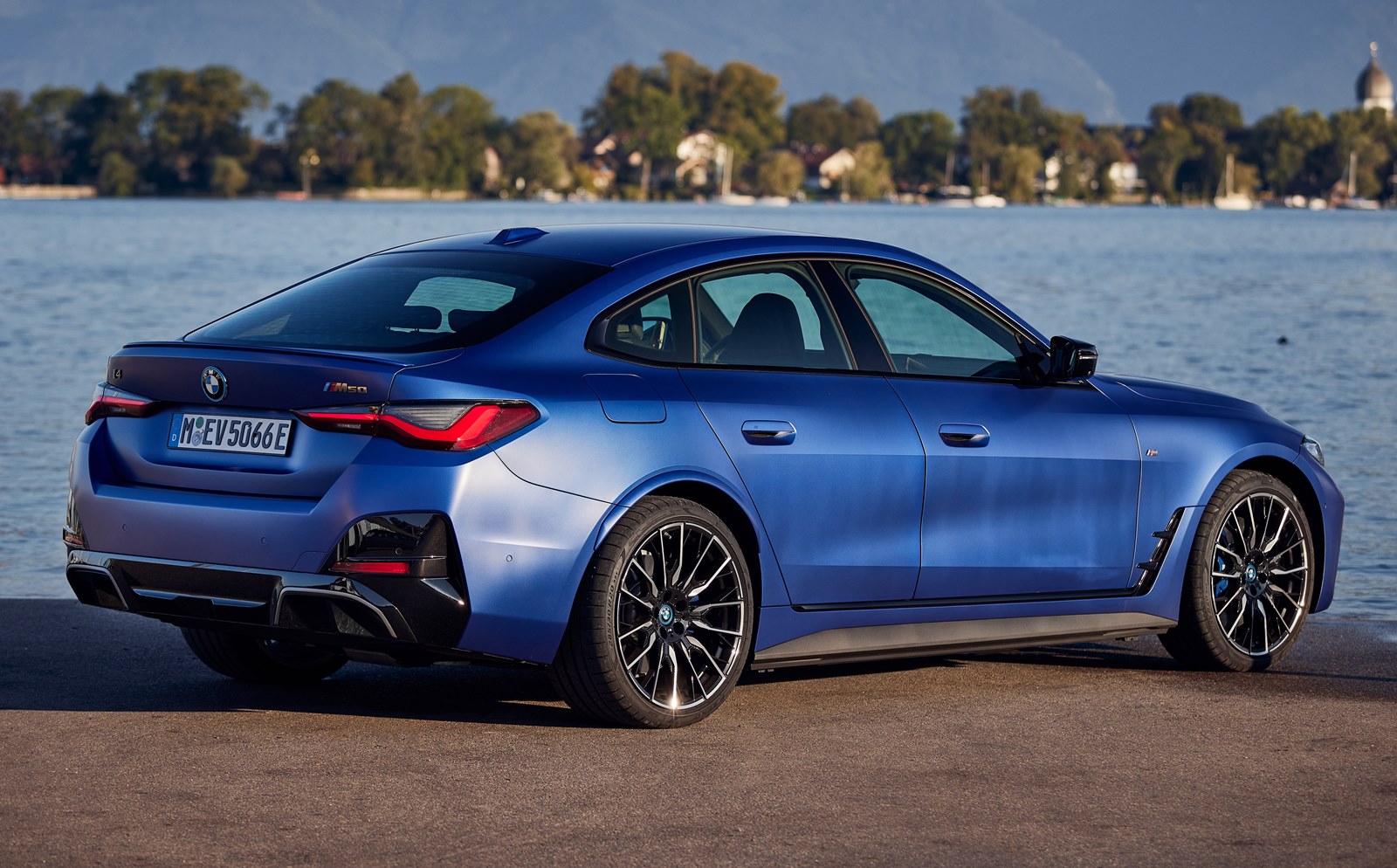 Also included is the unique BMW IconicSounds Electric system which provides an 'emotive experience' by recreating the sporty 'M' engine sound (Click here to read more about this feature). Because it has low noise levels, BMW has included Acoustic Protection and Active Protection for Pedestrians, besides the other advanced active and passive safety systems.
BMW Group Malaysia looking for oldest M models in Malaysia for 50th anniversary