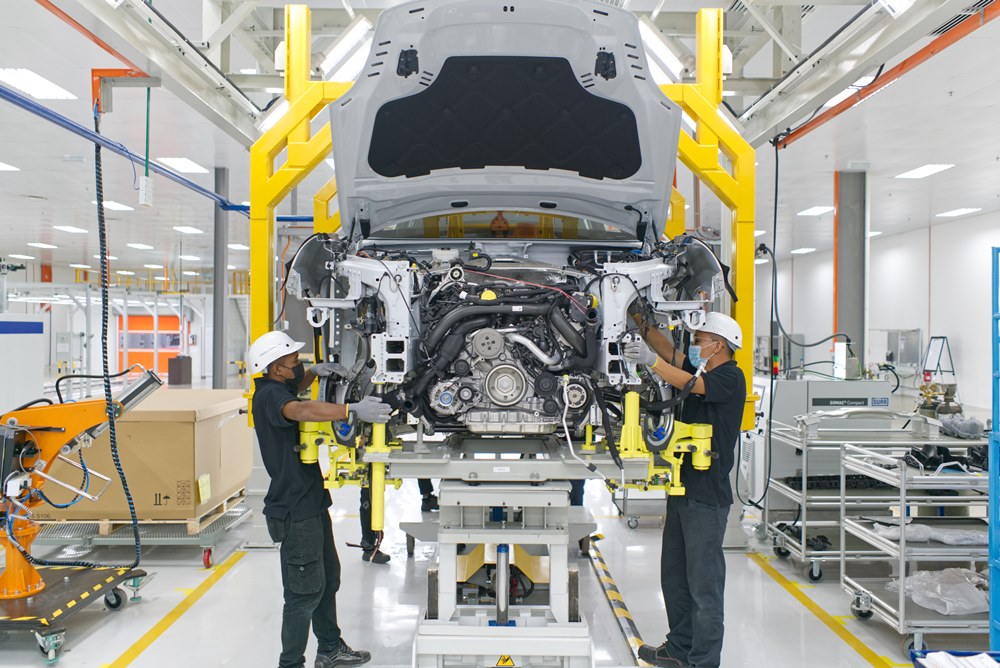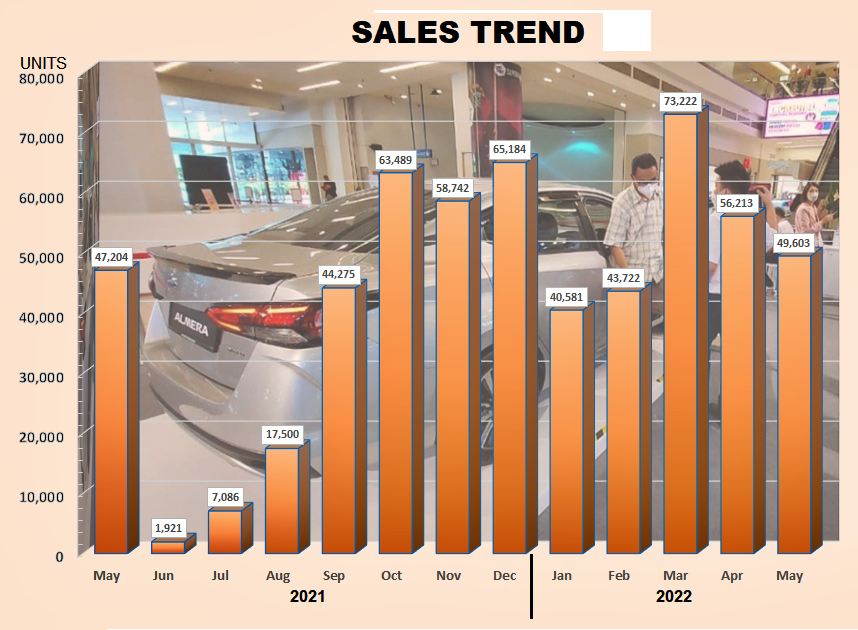 The Total Industry Volume (TIV) of new sales in May was 12% lower than the TIV for April, dropping below 50,000 units. Contributory factors were the reduced number of working days due to the Hari Raya Aidilfitri holidays but of great impact was the shortage of new vehicles to deliver.
Many car companies have a large number of orders but cannot fulfill them as the auto industry continues to be affected by the global microprocessor shortage and logistics delays. As the microprocessors are essential for the many electronic systems in today's cars. their inavailability means the cars cannot be completed.
Compared to  the same month in 2021, the TIV this year was 5% higher and when the cumulative volume for the first 5 months of 2022 is compared to the same period in 2021, the deliveries are higher by 7.4% at 264,656 units.
Although there is the microprocessor shortage and other issues affecting production, the assembly plants around the country were able to produce 16% more vehicles than for the same month in 2021, This year, total output was 49,154 units, made up of 45,518 passenger vehicles (excluding pick-up trucks) and 3,636 commercial vehicles (including pick-up trucks). The latter segment saw a bigger increase of 54% in volume compared to May 2021.
The Malaysian Automotive Association (MAA) expects sales in June to be higher. With no further extension of the sales tax exemption confirmed, many car-buyers will be rushing to place their bookings before the end of the month when the exemption ends. However, the Finance Ministry recognises that the industry has been having difficulties supplying vehicles to meet the backlog of orders and will allow those who book before June 30, 2022 to enjoy the exemption even if they do not get their new vehicle by then. However, they must get it registered by March 31, 2023.