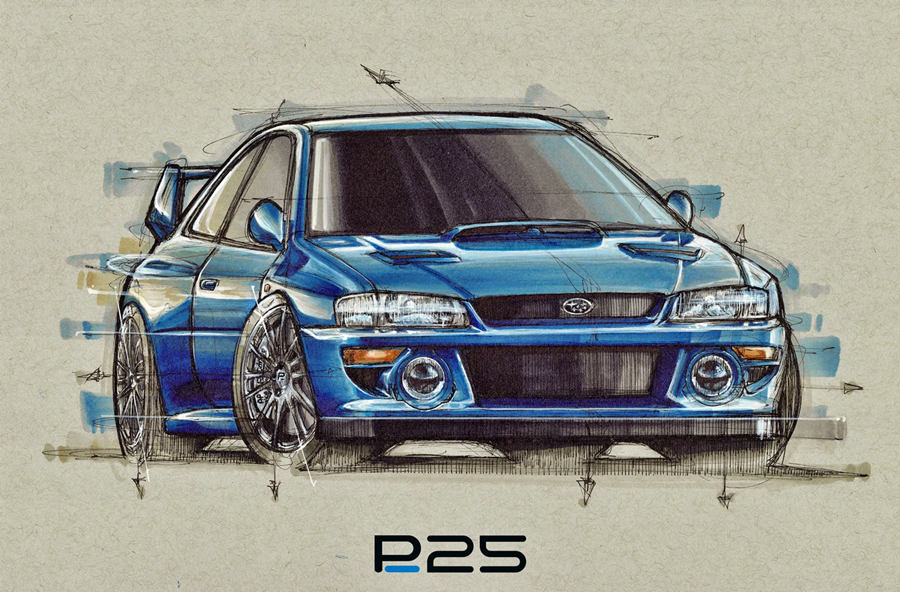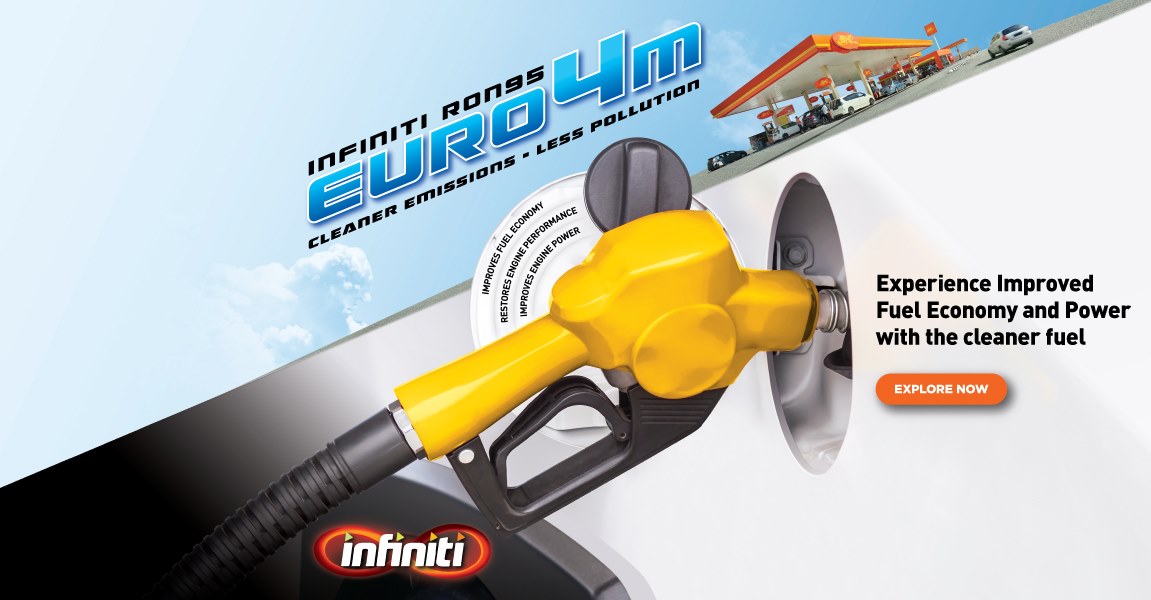 David Richards, who started Prodrive as a motorsport and automotive engineering firm in 1984, is very familiar with motorsports. While he has been involved in various roles in the sport – including being co-driver with Ari Vatanen when they won the World Rally Championship (WRC) in 1981 – his company is probably best known for its involvement with the Subaru rally team. The 18-year association through the 1990s to 2008 was one of the most successful partnerships in the sport.
It's no surprise then that the Subaru Impreza holds a special place in Richards' heart and Prodrive has created its own car called the P25 which takes inspiration from the 22B version, arguably the most iconic Impreza.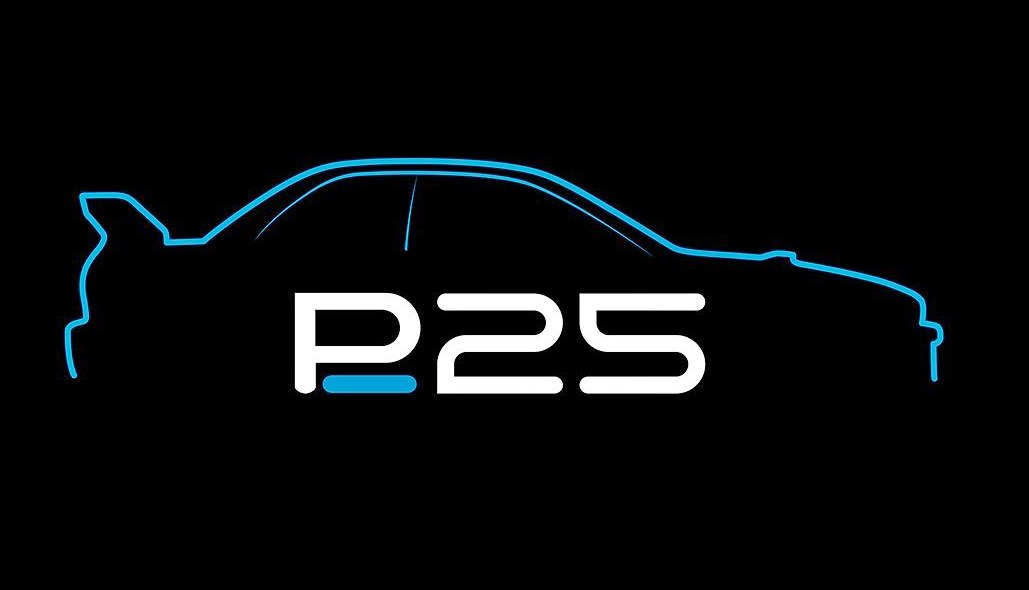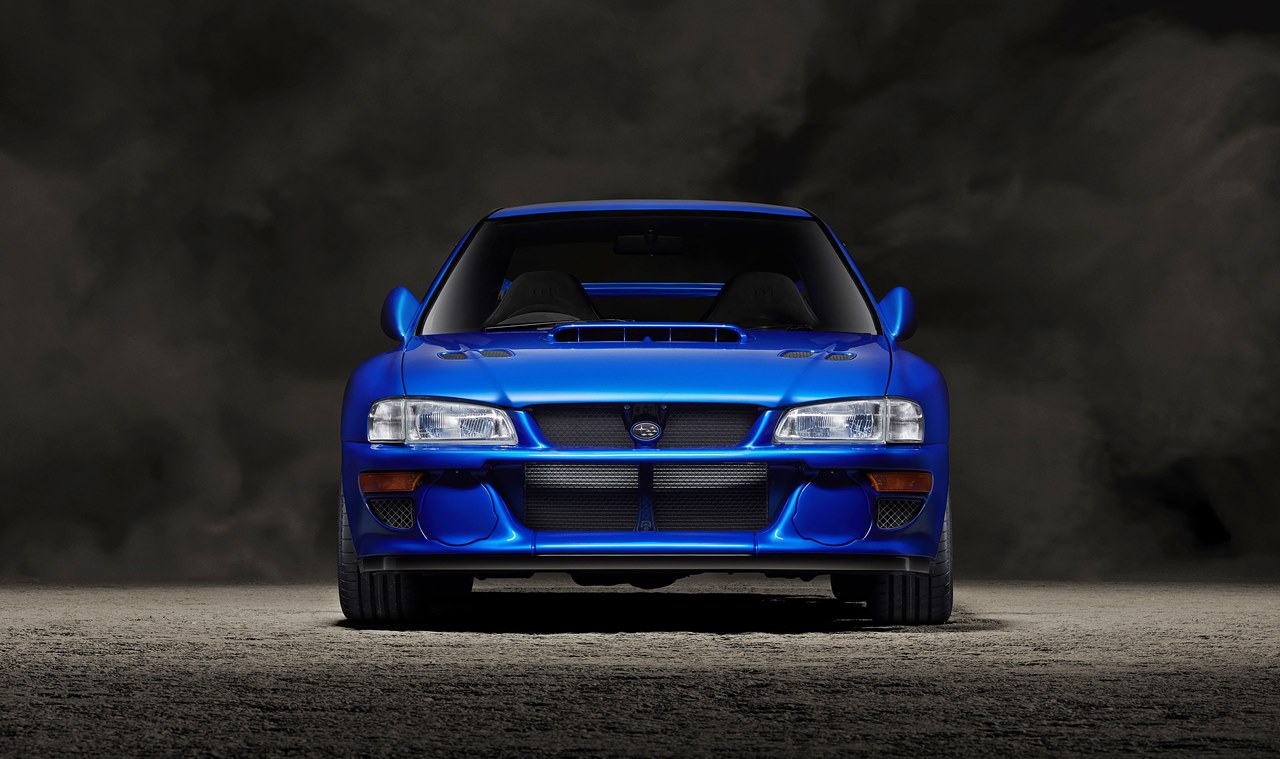 "The original 22B Impreza is considered the most iconic of Subarus and highly sought after. We wanted to enhance everything that made that car so special by applying the very latest technology to create our own modern interpretation of a car that's established a place in motoring history," said Richards who presented the car today at the Goodwood Festival of Speed in England.
It's been 25 years since Prodrive debuted the 2-door Impreza World Rallycar as a special edition. Only 424 of these road-legal cars were manufactured. Over time, it has achieved cult status as the ultimate turbocharged 4-wheel drive car of its era.
Peter Stevens, who styled the original Impreza WRC in 1997, as well as subsequent Prodrive limited edition Subarus, has restyled a number of features of the P25. Also on the team was technical director, David Lapworth, who was responsible for developing the first Impreza WRC 25 years ago.
Now, using the latest technology and materials, Prodrive has reimagined what this car would be like in 2022. Just 25 cars will be produced, each with an original 2-door Impreza WRX chassis at its core. This is the very same chassis used in the first Impreza WRC but now with reduced weight, a more powerful engine and improved vehicle dynamics.
Reduced weight
Extensive use of carbon composite means the car weighs less than 1200 kgs. Under the bonnet is the latest 2.5-litre flat four 'boxer' engine producing over 400 bhp/600 Nm, combined with a 6-speed semi-automatic gearbox, WRC-derived launch control and turbo anti-lag. Prodrive's own tests show that it can reach 100 km/h from standstill in under 3.5 seconds.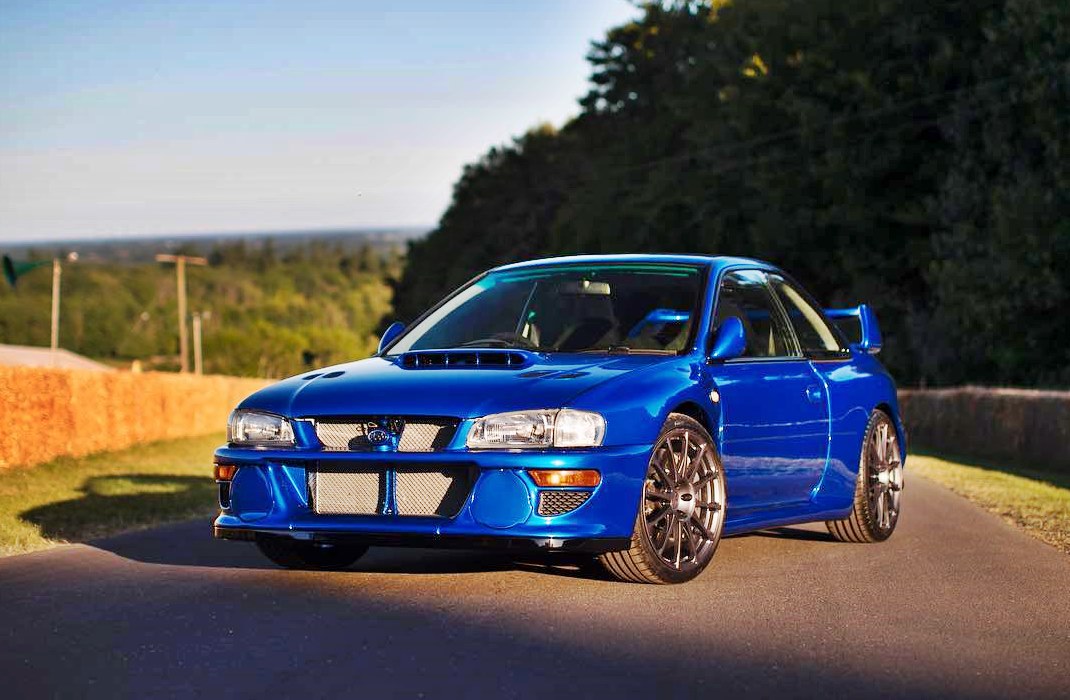 Weight has been removed from the chassis by manufacturing the boot, bonnet, roof, sills, door mirrors, front and rear quarters. The WRC-style rear wing and bumpers are from carbon composite  while inside, there are optional lightweight racing seats with carbonfibre door cards and a lithium-ion battery.
The engine is based on Subaru's latest 2.5-litre cylinder block but has been totally re-engineered by Prodrive's powertrain team with bespoke internal components. These include new cylinder liners, pistons, conrods, and a valvetrain with variable cam timing. A Garrett motorsport turbocharger has been chosen and has a high performance intercooler and airbox, with an Akrapovic titanium and stainless steel racing exhaust system.
The engine is mated to a 6-speed sequential gearbox with helical cut gears and semi-automatic shift via a paddle on the steering column, giving precise gear changes in 80 milliseconds. The car has a WRC-style launch control system, which combines the fly-by-wire throttle and clutch in the floor mounted pedal box to automatically take the car through first, second and third gear to achieve the optimal acceleration from standstill without any driver intervention.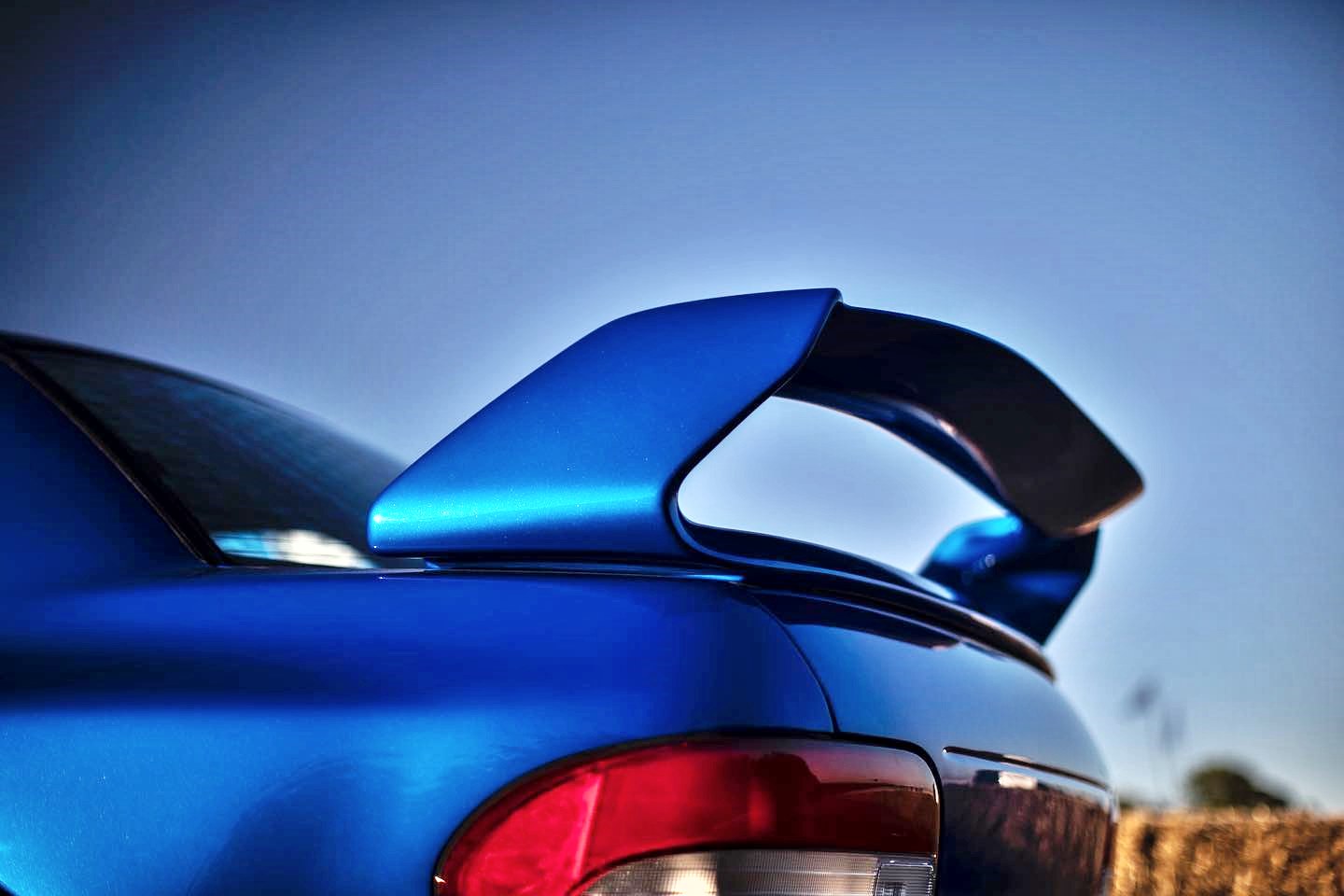 Power goes to all four wheels via a drivetrain with an adjustable active centre differential and limited-slip differentials front and rear. McPherson strut suspension has been retained but with machined aluminium uprights which can be tuned for camber and geometry optimised for the wider track. The Bilstein dampers are adjustable for compression and rebound while the springs and anti-roll bars optimise the tarmac handling.
Stopping power is provided by AP Racing brakes with 6-piston calipers at the front and 4-piston calipers at the rear. Prodrive's own 8.5 x 19 rims are fitted and standard tyres are Bridgestone Potenza 235/35 which are matched to the dampers.
Modern features in 1990s cabin
In the cabin, the dashboard has a full width high-definition multi-page display, including a data logger. For those wishing to take the car on track, the driver can select from various throttle response and engine performance maps, including anti-lag adjustment. There is also a WRC-style 'fly-off' hydraulic handbrake which automatically disengages the centre differential to remove drive to the rear wheels. This is in addition to the standard electric parking brake.
While Prodrive's focus has been on the driving experience, the interior has also been upgraded. There's an authentic late 1990s Impreza interior with a mix of leather, Alcantara and carbon trim.  The P25 can carry four passengers, but there is also the option to remove the rear seats and have a partial safety cage fitted.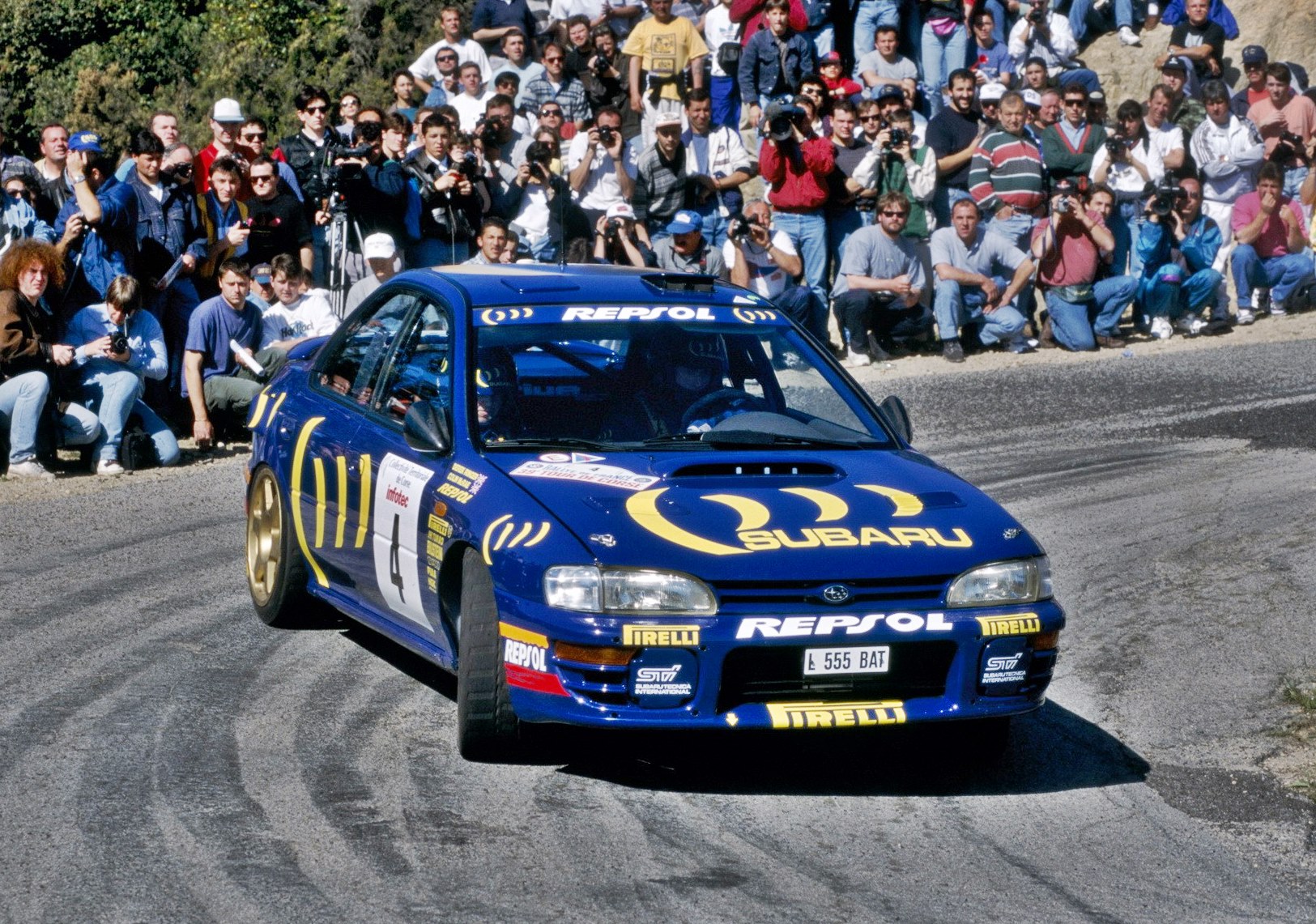 Paying home to the Impreza roots
"The iconic blue Subarus bring back memories of an extraordinary era of the WRC and it was the Impreza 22B that brought this rallycar performance to the road. By reimagining this car using the latest technologies and materials, the Prodrive P25 pays homage to its roots and there will be little else able to match its performance on the open road. I therefore believe we have achieved our vision of creating our own modern interpretation of the most iconic Subaru Impreza ever," declared Richards.
The P25 which ran at Goodwood today is the first development car and will be used for an extensive test and development programme. The 25 production cars will each be priced from £460,000 (around RM2.48 million), with the first being delivered to customers later this year.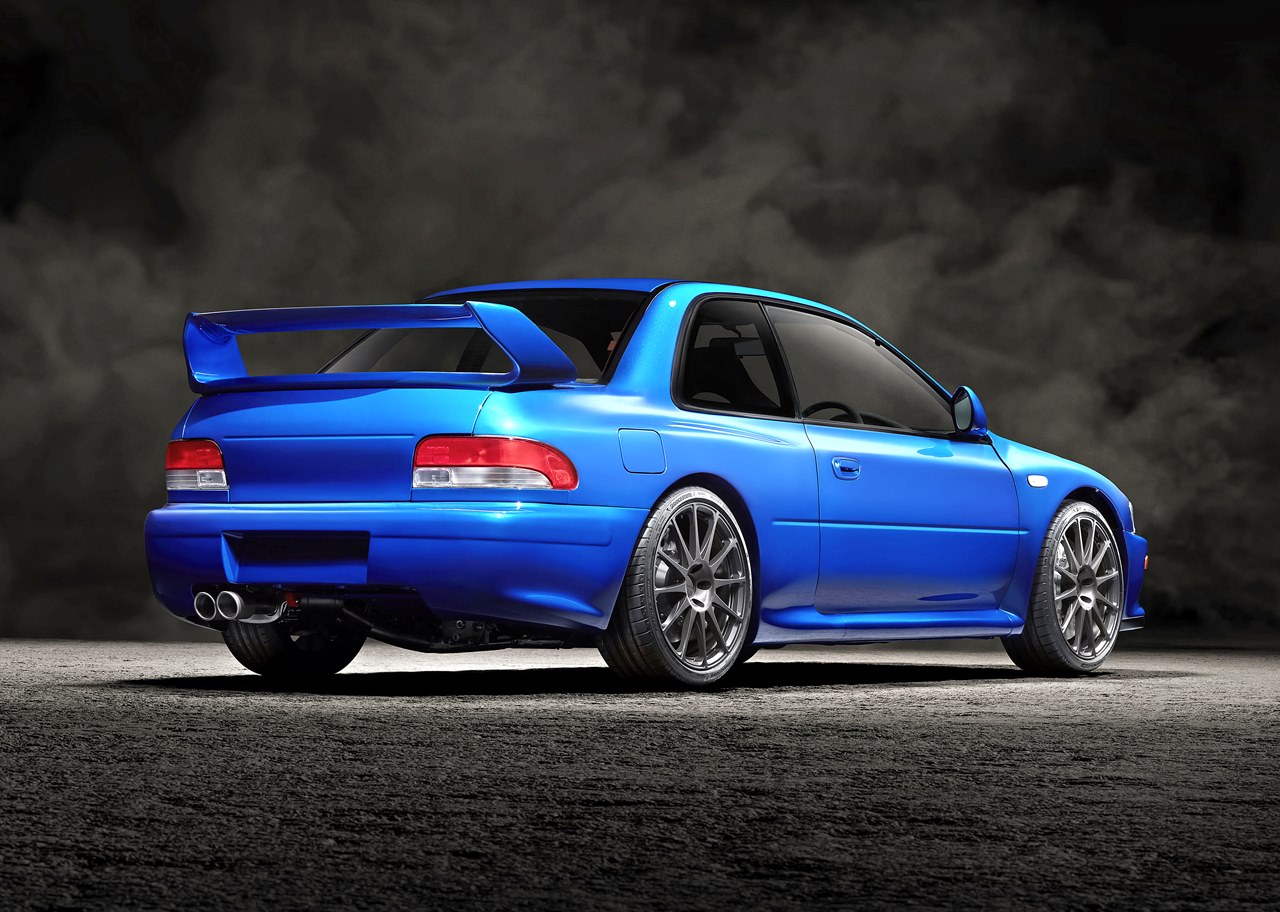 Prodrive starts division to restore and support competition cars it built since 1984