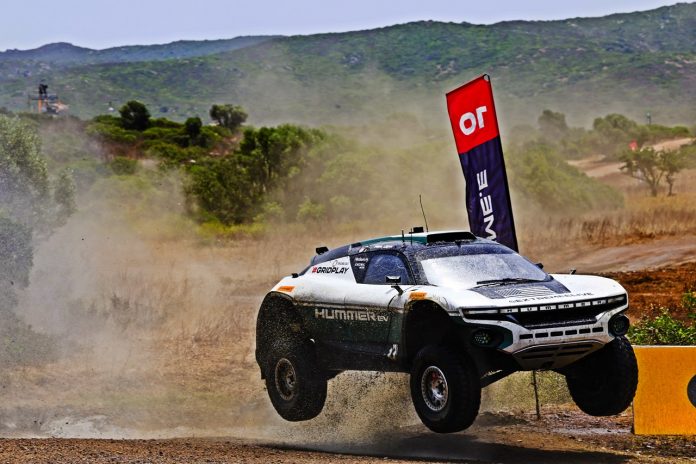 Last year, the Extreme E all-electric off-road series was largely dominated by the Rosberg X Racing (RXR) team owned by former F1 world champion Nico Rosberg. This year, in its second season, the series may see stronger rivals although it was still RXR that won the opening round in Saudi Arabia in February.
The second round – dubbed the NEOM Island X Prix – was held on the island of Sardinia in Italy. This is a double-header event which marks Extreme E's European destination for Season 2. Sardinia provides a completely contrasting landscape to the other rounds, providing a harder compact surface with many rocks and bushes plus riverbeds, meaning drivers have many natural obstacles to navigate.
No.99 GMC Hummer EV Chip Ganassi Racing took a maiden victory as the RXR team was penalised for Johan Kristoffersson's collision with Carlos Sainz Snr. that took the ACCIONA | SAINZ XE Team out of the race.
Kyle LeDuc and Sara Price inherited their first win in the stop-start event final that also saw XITE ENERGY Racing claim a first top-three finish. During the race, a red flag was waved following a big accident for ACCIONA | SAINZ as RXR's Kristoffersson collided with Sainz Snr. in the early stages.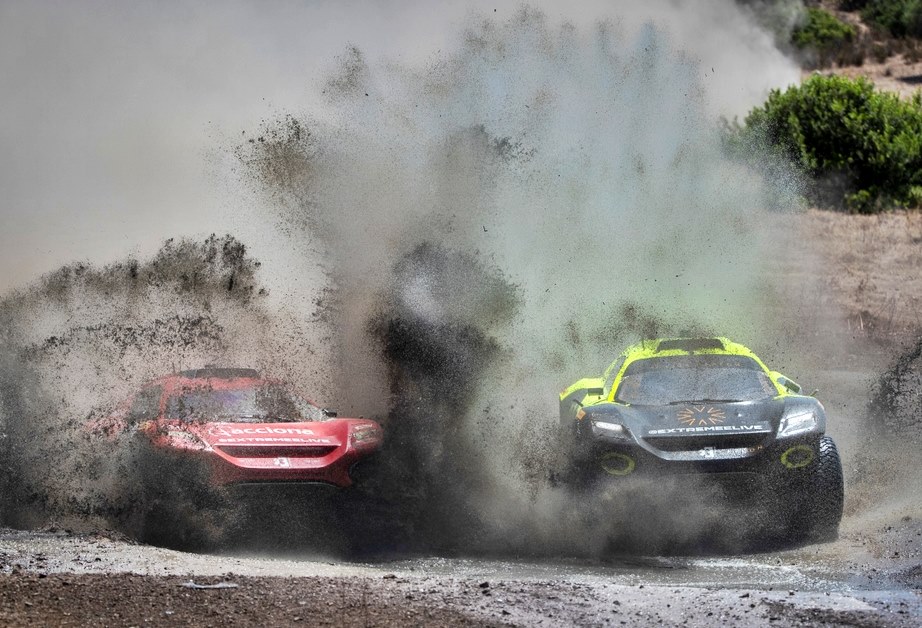 It was the Spaniard who managed to edge in front of the pack from the start as the teams' racing lines merged. But as the course narrowed, Sainz Snr. collided with Kristoffersson and was sent into a roll. This brought out the red flag at the end of the first lap and, ultimately, a 30-second penalty for the championship leaders.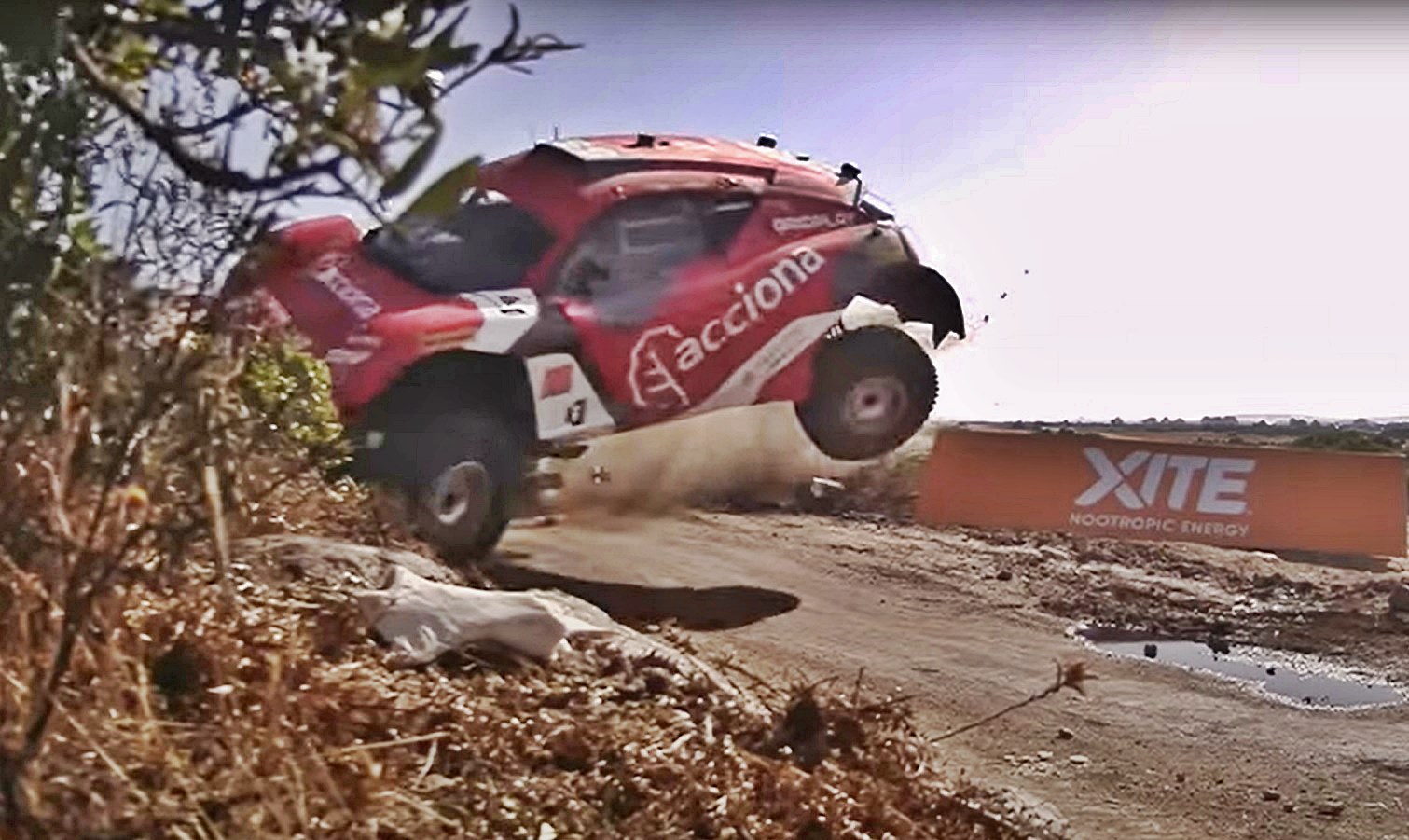 Sainz Snr. managed to walk away from the accident, while Kristoffersson continued in the race despite substantial damage to his ODYSSEY 21. He received a full check-up in hospital as a precaution and was cleared and released the same day.
Amongst the chaos, LeDuc found himself in second place on track for No.99 GMC Hummer EV, ahead of XITE Energy Racing's Timo Scheider and the trailing Hedda Hosas in the JBXE car as the teams entered the Switch Zone.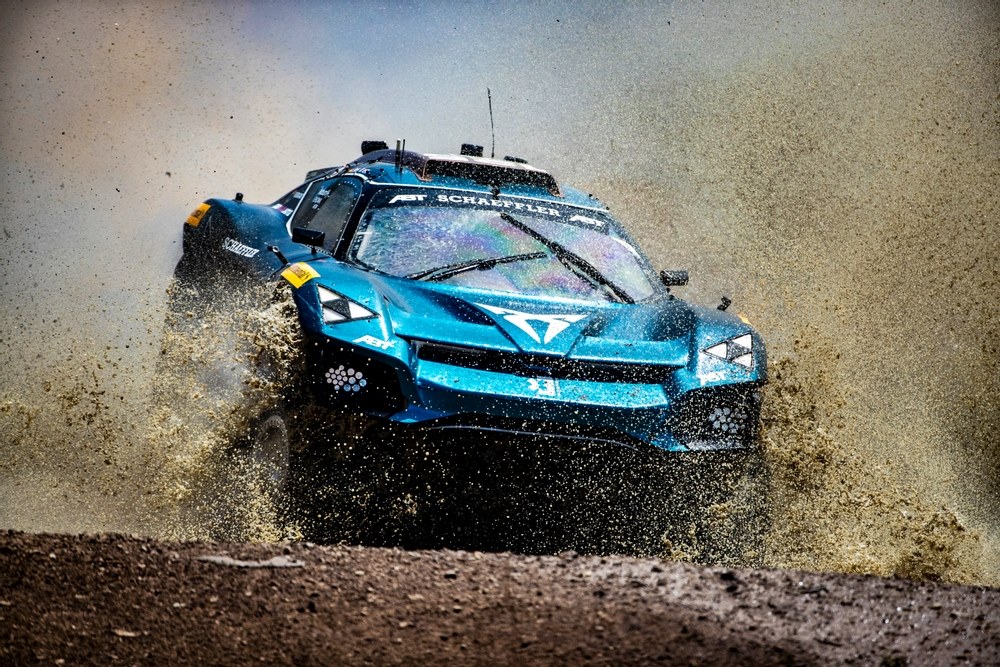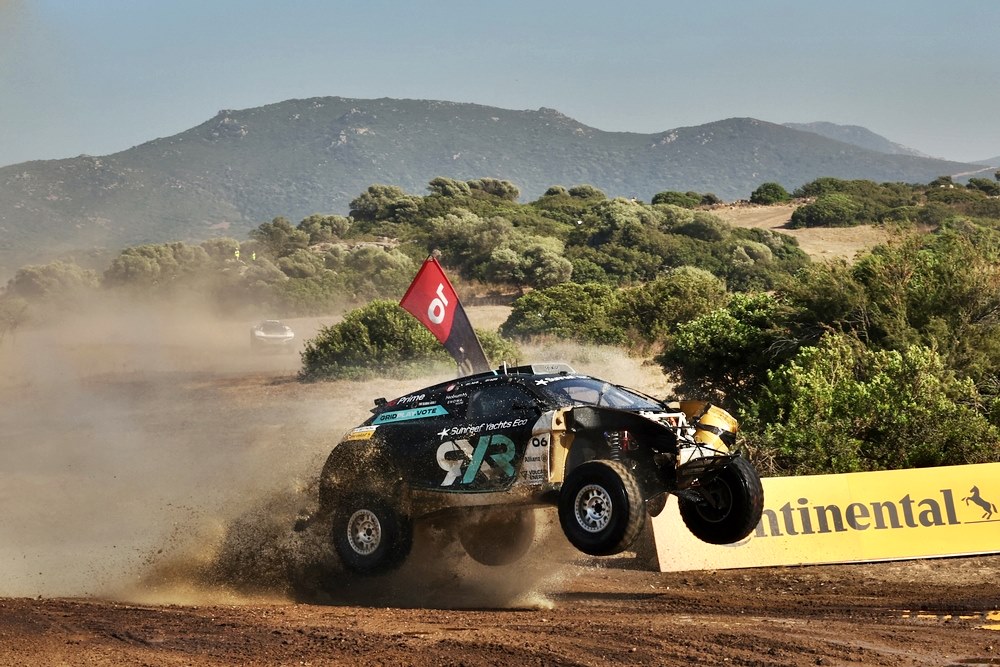 In similar fashion to the Desert X Prix Final, the race restarted for a 1-lap shootout, with the 4 teams released at intervals that matched how they had entered the Switch Zone. No.99 GMC Hummer EV's Price began her chase of RXR's Mikaela Ahlin-Kottulinsky in pursuit of that elusive maiden victory for her team.
Despite missing bodywork from the front of her purpose-built vehicle (which is the same for all the teams), Ahlin-Kottulinsky extended the lead given to her by teammate to cross the line on track in first. However, following a Stewards' investigation, RXR was demoted to third, giving victory to No.99 GMC Hummer EV, while XITE Energy Racing has their best series result to date.
Even with the penalty, Nico Rosberg's outfit still leads the championship with 50 points after two rounds. His drivers once again secured the extra 5 points for going quickest in the Continental Traction Challenge. No.99 GMC Hummer EV are now their nearest challengers, 13 points behind.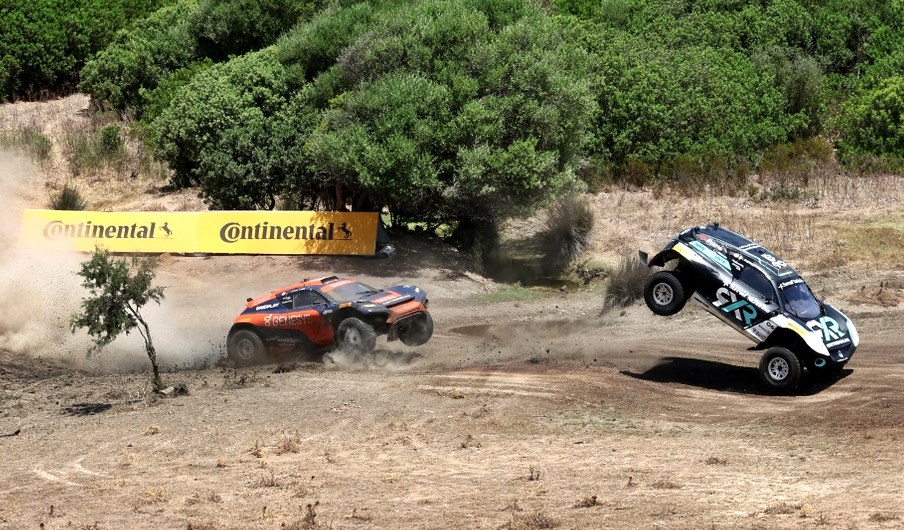 "If you look at the numbers, we went from first in practice, to last in qualifying – and back to first as the race winners. It was a rollercoaster ride… I don't know how to put it into words… but we all did our job today. We have a great GMC HUMMER EV team where everyone works so hard. We're ready to take this success and apply it to the next race this weekend." said LeDuc.
GMC is a division of General Motors and is participating in the Extreme E series with Chip Ganassi Racing to showcase the all-electric Hummer EV which was unveiled in October 2020. The Extreme E championship is for vehicles powered only by electricity and a specially-developed all-electric vehicle inspired by the Hummer EV will be used.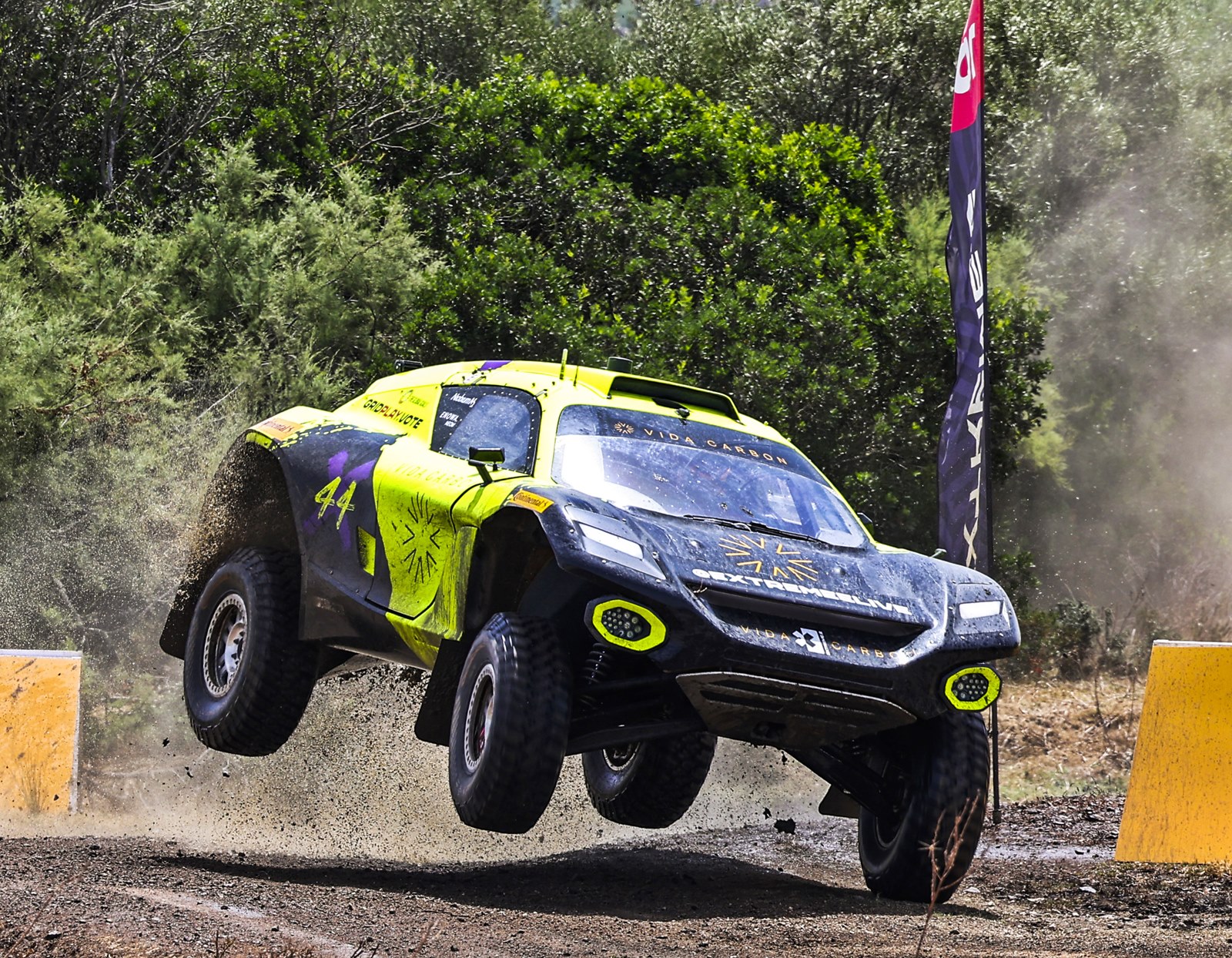 GMC's association with Chip Ganassi Racing will be for a number of years. The event regulations specify that there must be one male and one female member, and both must also perform driving duties. To meet this requirement, the team has off-road racers Kyle LeDuc and Sara Price.
"I can't think of a better fit than showcasing the look of GMC's HUMMER EV in Extreme E with Chip Ganassi Racing," said Jim Campbell, General Motors US Vice-President, Performance and Motorsports. "Both GMC HUMMER EV and the Extreme E series are designed to be revolutionary – to challenge perceptions of electric vehicles and to showcase their true capability."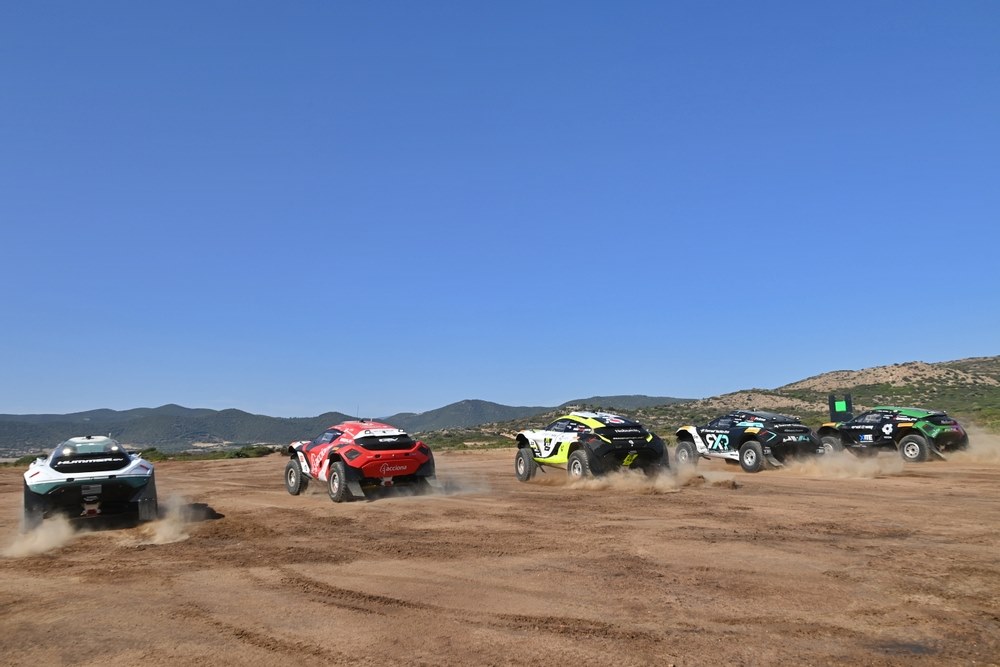 Extreme E to add Extreme H in 2024 with hydrogen fuel-cell powered rallycars