Casio is today a household name, with its G-SHOCK range being especially well known not just for its rugged and high-tech looks but also genuine ruggedness. The G-SHOCK range of watches has models in various price segments from low to very high. At the very top is the flagship line known as the MR-G series. This series was introduced in 1996 when the resin watches had become very successful. The Casio team decided to create a metal watch which would be of extremely high quality and be prestigious enough for formal occasions.
This year, the flagship series gets a new model – the MRG-B5000 – which is the first in the series to feature the iconic design of the original G-SHOCK watch introduced in 1983. Available in black or silver, the watch has a recommended retail price from RM15,500 in Malaysia. The pricetag is not unusual for a MR-G model which has had watches costing as much as RM308,000 (the G-D5000-9JR in 18K gold).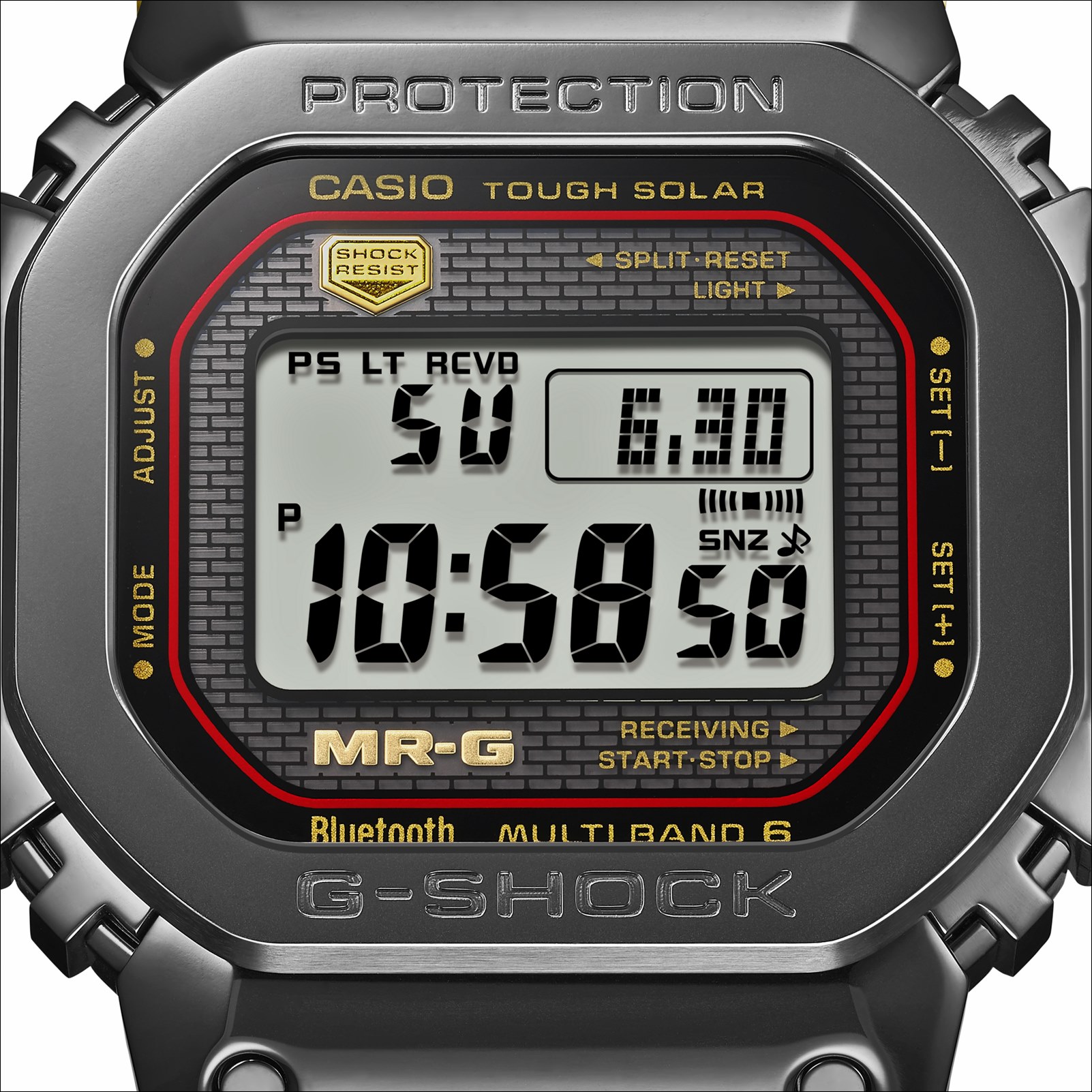 Here's why the MRG-B5000 is so expensive. For starters, it is made with cutting-edge metals finished with master polishing craftsmanship. In order to apply sophisticated polished finishes to even the tiniest corners of the complex bezel form – which is made of 25 different components – Casio's specialists developed the new Multi-Guard Structure with many incorporates shock-absorbent parts.
The new structure in the multi-component bezel ensures superior shock-resistance while also allowing polished finishes to be applied to each individual component, down to the most challenging spots, for a beautiful finish.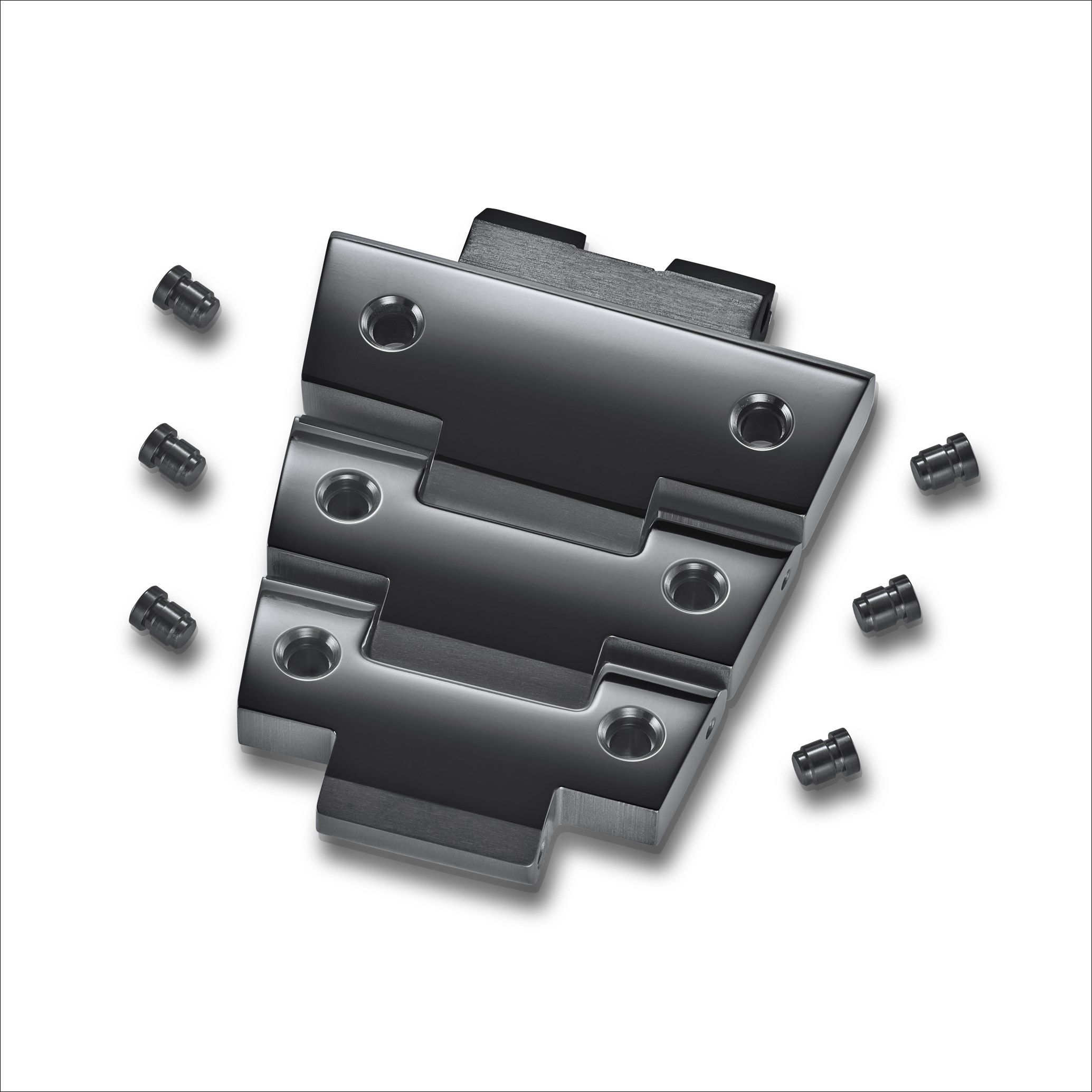 The band employs a special structure as well: separate pins are embedded in round holes in each metal link to allow detailed polishing for an equally beautiful finish on the band. As with other MR-G watches, the MRG-B5000 is crafted on the high-end Premium Production Line at Casio's main factory in Japan.
Complementing the quality of the master polishing craftsmanship is COBARION, a material which has a hardness about 4 times that of pure titanium and a brilliant gleam comparable to platinum. It is used for the top surface of the bezel, offering not just aesthetic appeal but also strength..
The band is made with DAT55G, a titanium alloy that is both about 3 times harder than pure titanium and highly workable, making it scratch-resistant so the mirror finish will be long-lasting.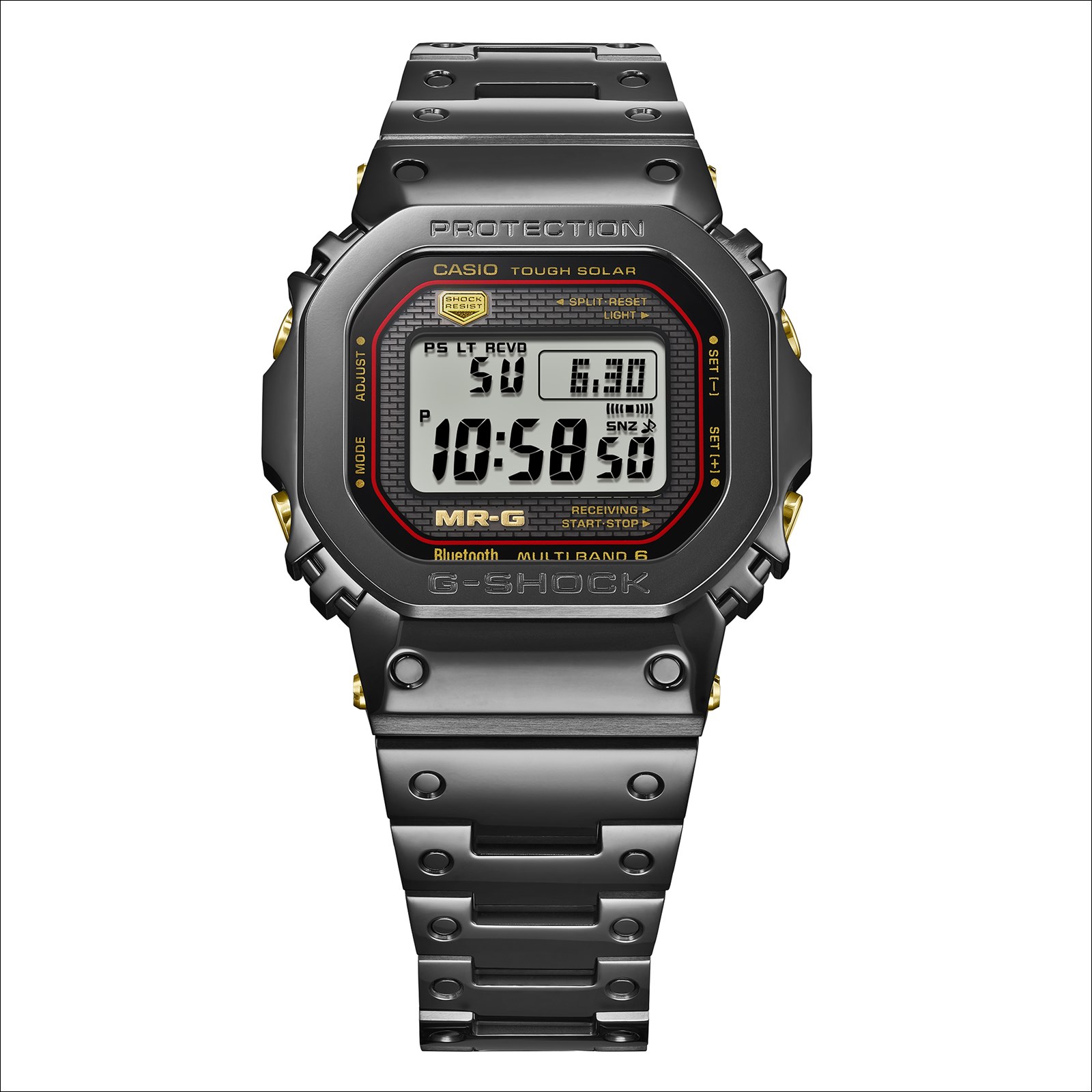 Like all G-SHOCK watches, the MRG-B5000 has many time-keeping functions as well as 5 alarms. It can be used in water to depths of 200 metres.
Besides the good looks, the MRG-B5000 features radio-controlled calibration and Bluetooth/Smartphone Link connectivity. The watch connects with the dedicated Casio smartphone app to automatically adjust to the correct time. 5 world times can be selected from 39 cities (time zones) which would be convenient for the global traveller.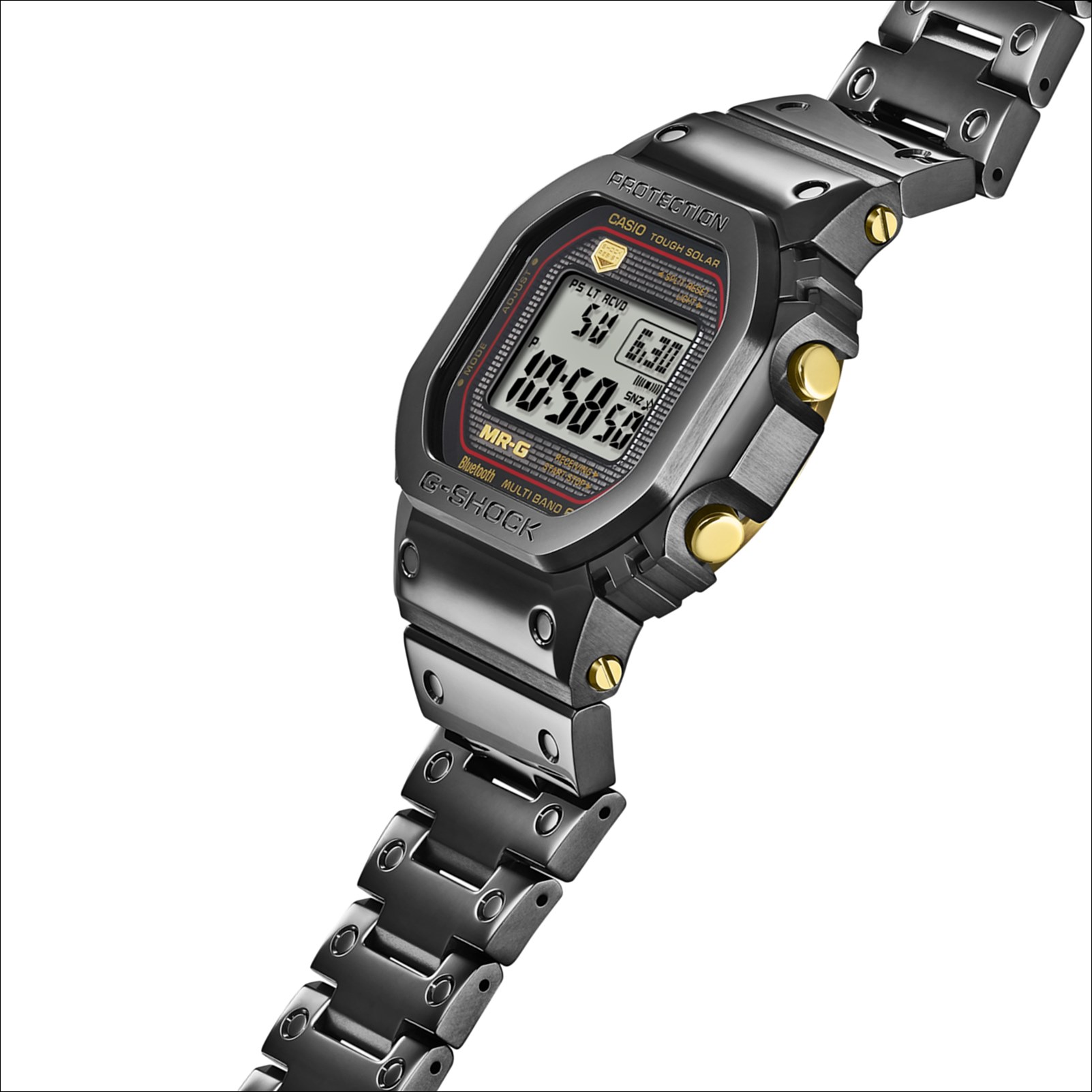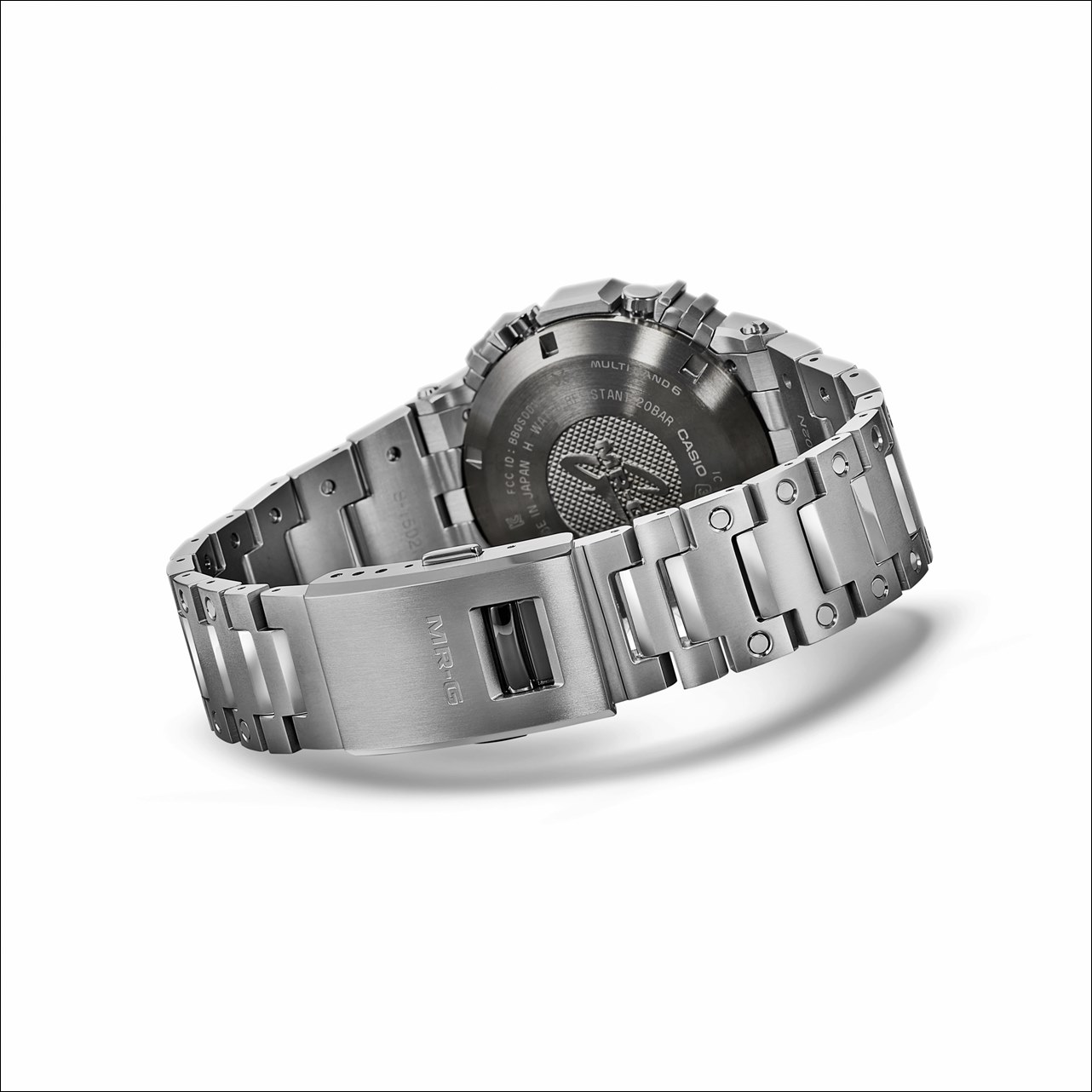 It also comes equipped with a solar charging system and can operate for about 22 months (with the power saving function) after being full charged. It high-brightness LED light is a fully automatic backlight (Super Illuminator) with and afterglow that can be set for 2 or 4 seconds to fade in/fade out.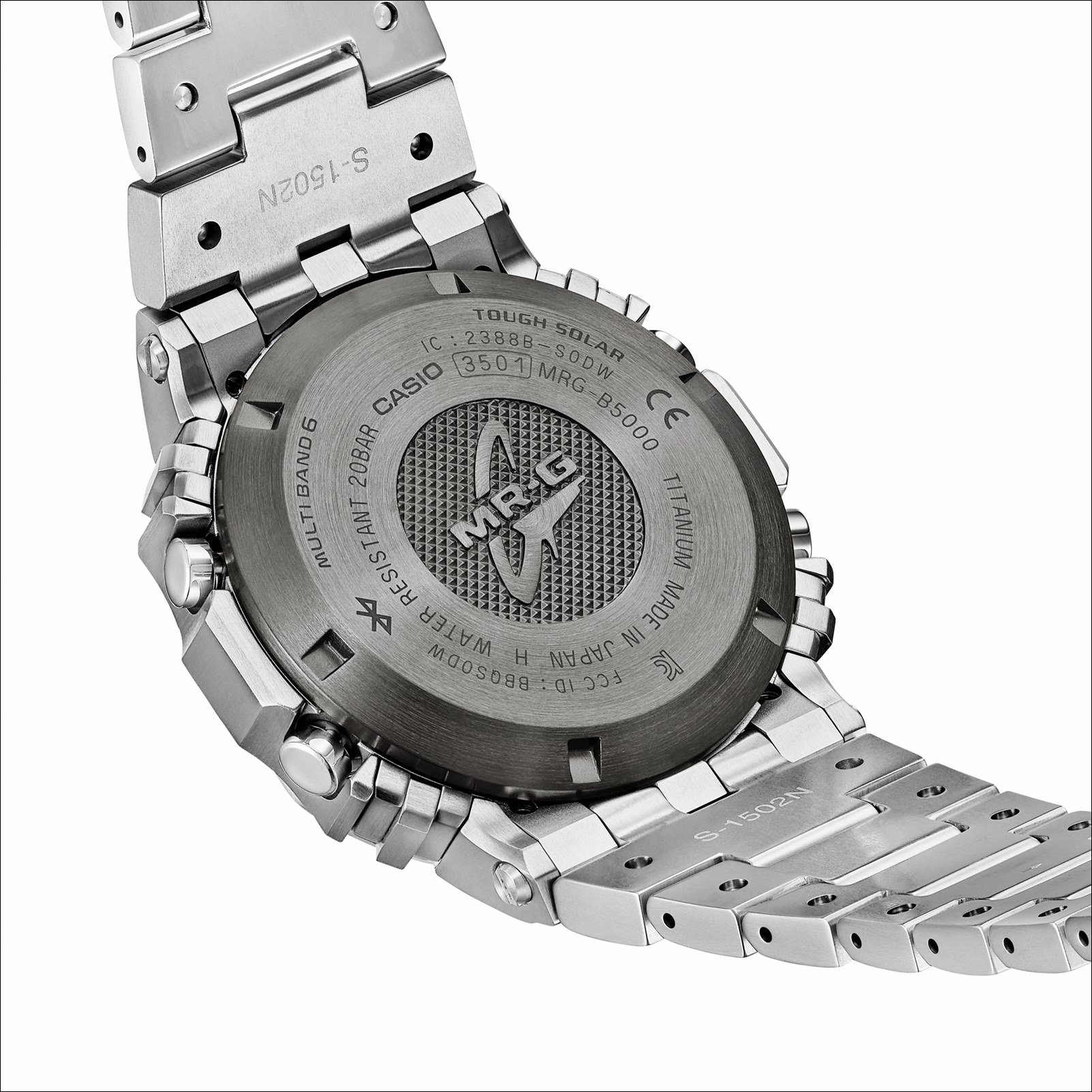 Limited edition Casio EDIFICE watch features NISMO's ace number 23