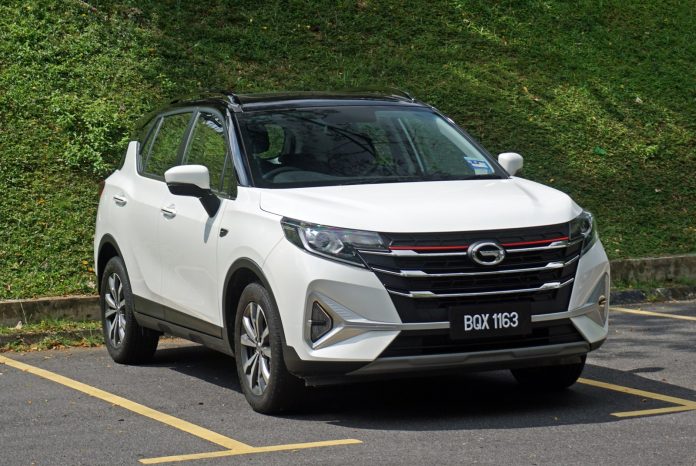 Although there has been an auto industry in existence in China for a long time, it concentrated largely on commercial vehicles. As there was no infusion of technology from the outside world, advancements were slower as the manufacturers either drew on Russian technology (which was also not advanced) or developed themselves slowly. As a result, when the country opened up in the 1980s and its economic boom began, the early cars were quite basic and somewhat out of date… and quality was poor too.
The early cars from Chinese brands that appeared in Malaysia (in the 2000s) thus made a poor impression, not to mention the fact that they did not have strong representatives with experience in the auto industry. Even though the cars were cheap, Malaysian consumers were wary and had already moved further up the 'curve' in their expectations and the Korean offerings were better.
But with the rapid expansion of the market in China to become the world's largest, the manufacturers have had the financial and technical resources to advance their technologies. Initially, they had formed technical tie-ups with European and Japanese carmakers as a quick way to get new technology. Once they got the technology, they then began to invest in developing their own to move ahead and rely less on foreign technologies (although they too source some systems from global leaders).
Looking outside China
Many of the top Chinese carmakers have begun to enter overseas markets even though their domestic market is still taking whatever they can make. With better products than what they offered 20 years ago, they are now gaining attention and slowly growing volumes in export markets. Companies like Geely have even gone to the extent of becoming a partner in Proton, providing its technical expertise and some products.
Guangzhou Automobile Group Co., Ltd. , or GAC, as it is known, is one of the carmakers that is looking at global markets and in fact has had its eyes on the US market. While it has not actually started selling in America, the 25-year old carmaker already has a presence in some 25 countries and exported over 2 million vehicles.
Experienced partner for GAC
GAC has come to Malaysia and it's picked a very experienced company – the Tan Chong Group – to be its business partner and help build the brand here. The Tan Chong Group, as most will know, was the one that brought Nissan (then known as Datsun) to Malaysia 65 years ago. And older readers will know that those early Datsuns were like the earlier Chinese cars and were not considered as tough as the European ones that were then dominant in the market. People even called them 'milo tin cars' because they seemed to have body panels as thin as milo tins!
GAC is represented by WTC Automotif (WTCA) which is appointed as its official distributor. WTCA is a subsidiary of Warisan TC Motor Holdings Bhd, a member of the Tan Chong Group of companies. As such, there is the established and extensive network of aftersales outlets and also experienced people in the organization to handle the business.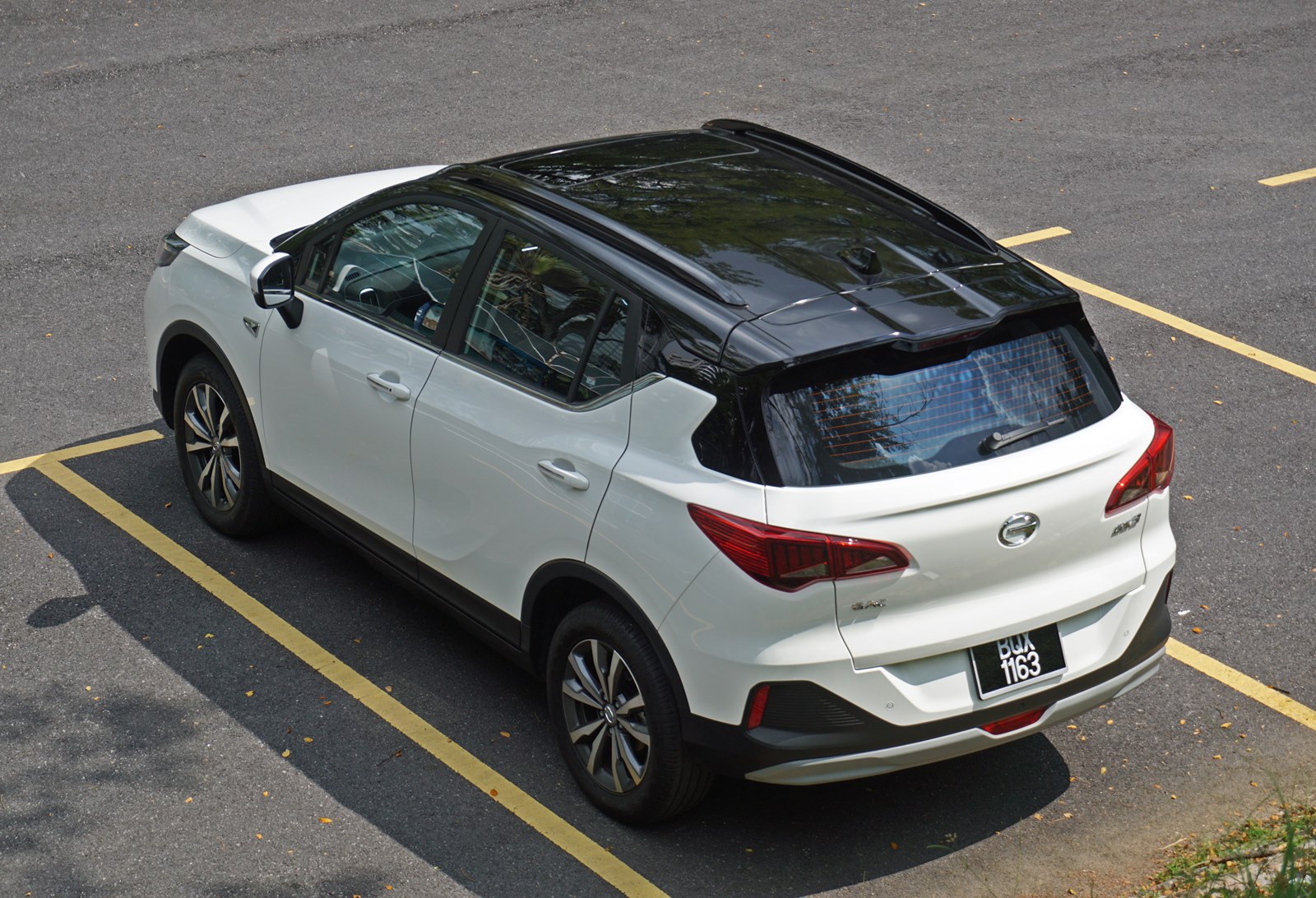 "What is also important to know is that Tan Chong has always been a long-term partner with whoever it represents. We don't just go into a partnership but we look at all aspects and especially whether sustainability is possible. Our track record will show our commitment to our brands. So, customers can have confidence in becoming owners of GAC, even though it is a new brand in the market. We will be there to support them over many years to come," said Tan Keng Meng, CEO of Warisan TC Holdings Bhd., the publicly-listed parent company of WTCA.
GAC's first product for Malaysia
The first product that WTCA is importing, with a view of assembling in due course, is the GS3. This is a compact SUV which is sold under GAC's Trumpchi brand in China but because of the name's closeness to a former US president, the company avoids using 'Trumpchi' outside China. Exports began in 2019 but due to the pandemic, things have moved a bit slowly and it's only this year that the model has arrived in Malaysia.
The design of the GS3 could be said to be a 'typical SUV', with many modern styling elements. There is a prominent grille which is referred to as a 'Flying Dynamic Wing 3.0', with chrome strips to give an elegant image. The profile has some resemblance to other SUVs in the market (Hyundai Tucson comes to mind) but for the Premium version we tested, there was a 2-tone colour scheme with a black roof that gave distinctiveness.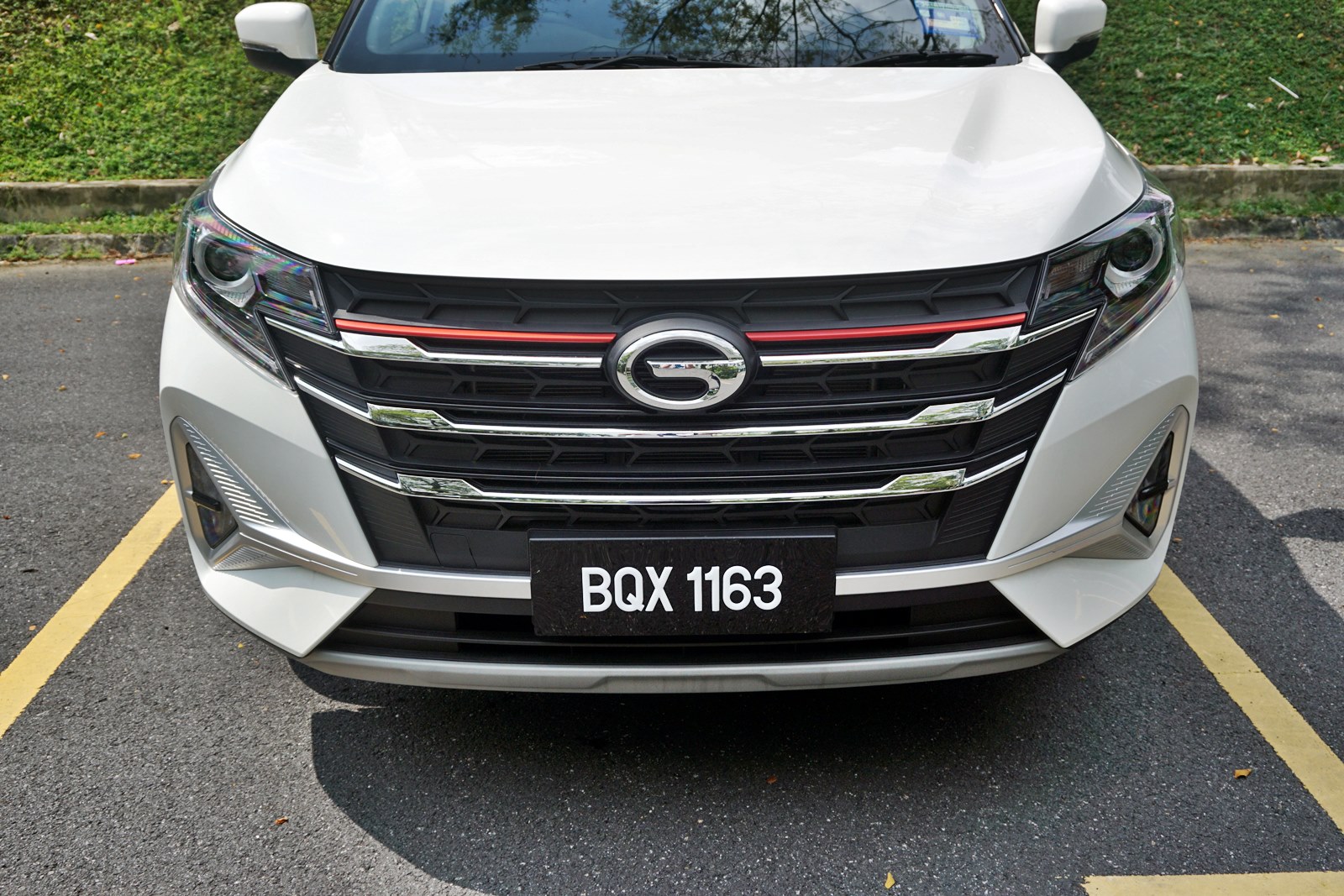 GAC has two powertrains for the GS3 and it is the 1.5-litre unit that is in the model sold in Malaysia. The engine is said to be developed by GAC itself and unlike some other new 1.5-litre engines in the market, it does not have turbocharging. Thus, the 4-cylinder engine has a modest output of 114 ps/150 Nm with efficient breathing by having variable valve timing on the intake and exhaust sides.
The transmission, which delivers power to the front wheels only, is a 6-speed automatic torque converter type. It's supplied by Aisin which is one of the leaders in the field of drivetrains. With the small displacement and efficient power delivery, the GS3 has a claimed fuel consumption of 14.5 kms/litre and we actually got better than that (15.1 kms/litre) during our testing.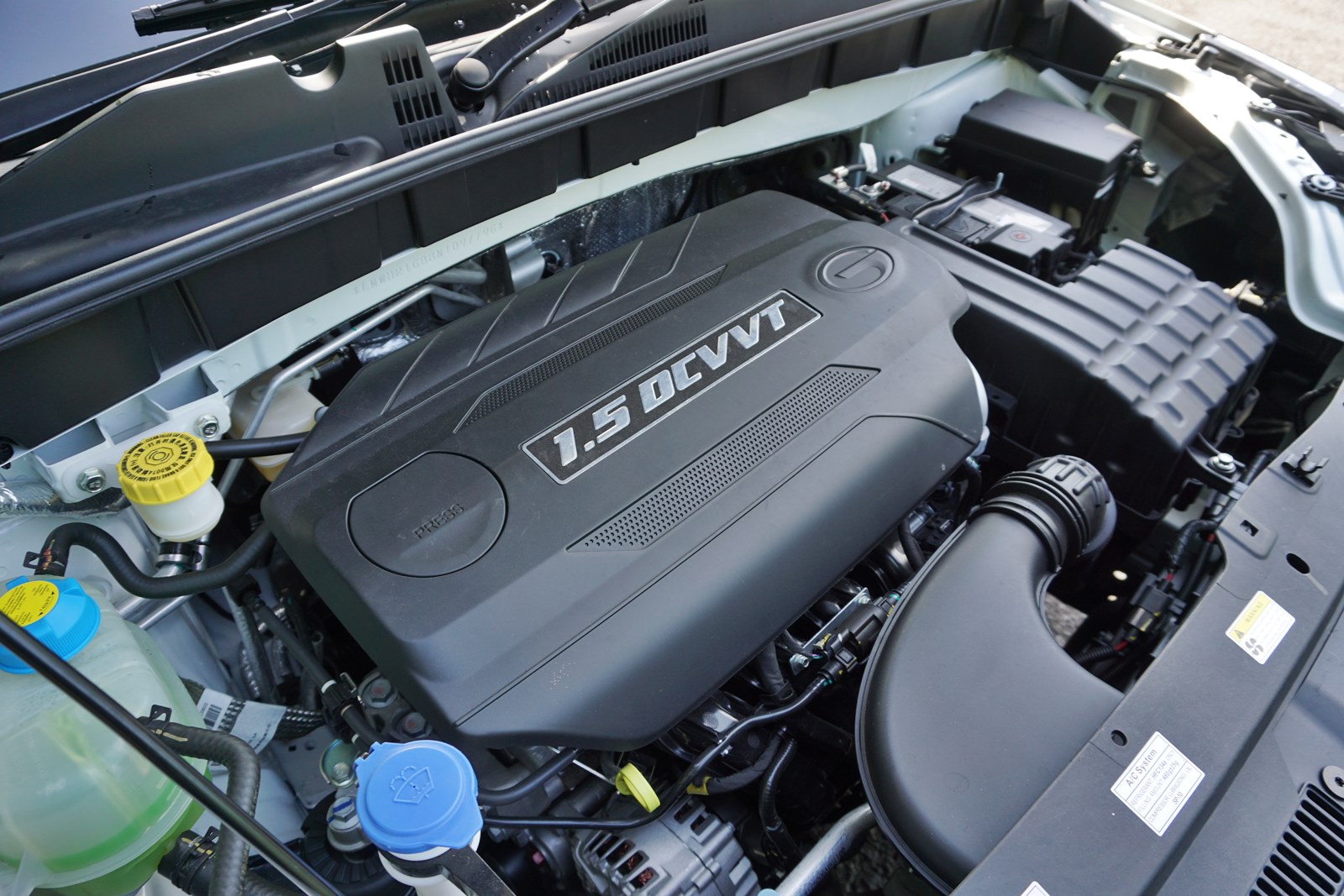 The GS3 platform is a fairly straightforward one typical of SUVs in this segment. MacPherson struts are fitted up front with a torsion beam at the rear end. 17-inch alloy wheels are fitted at the end of each axle and the front wheels are controlled by with electrically-assisted power steering. Disc brakes are also fitted to the rear wheels, a plus point though engineers will tell you that a drum brake will suffice.
The safety systems available in the SUV are generally what would be expected in a modern vehicle with things like ABS, stability control, brake assist and brakeforce distribution being standard. Just as it chose Aisin to supply its transmission, GAC also uses the ESP (Electronic Stability Program) system from Bosch, a global leader in active safety systems.
For those who are not so confident on slopes, there's a Hill Hold Control to momentarily keep the vehicle in place before moving off, without having to step on the brakes. If heading downwards, the computer can manage the speed to maintain a safe pace and the driver just has to steer the vehicle. A Blind Spot system is also included and alerts the driver of other vehicles coming up nearby.
Around the cabin (except at the back) are 6 airbags to provide protection during collisions. The ones on the side cover the windows so, in a violent accident, the occupants won't get ejected (as has happened in some cases although they were probably not belted in either). For those with children, there are ISOFIX points to securely attach compatible childseats. The law requires their use now, by the way.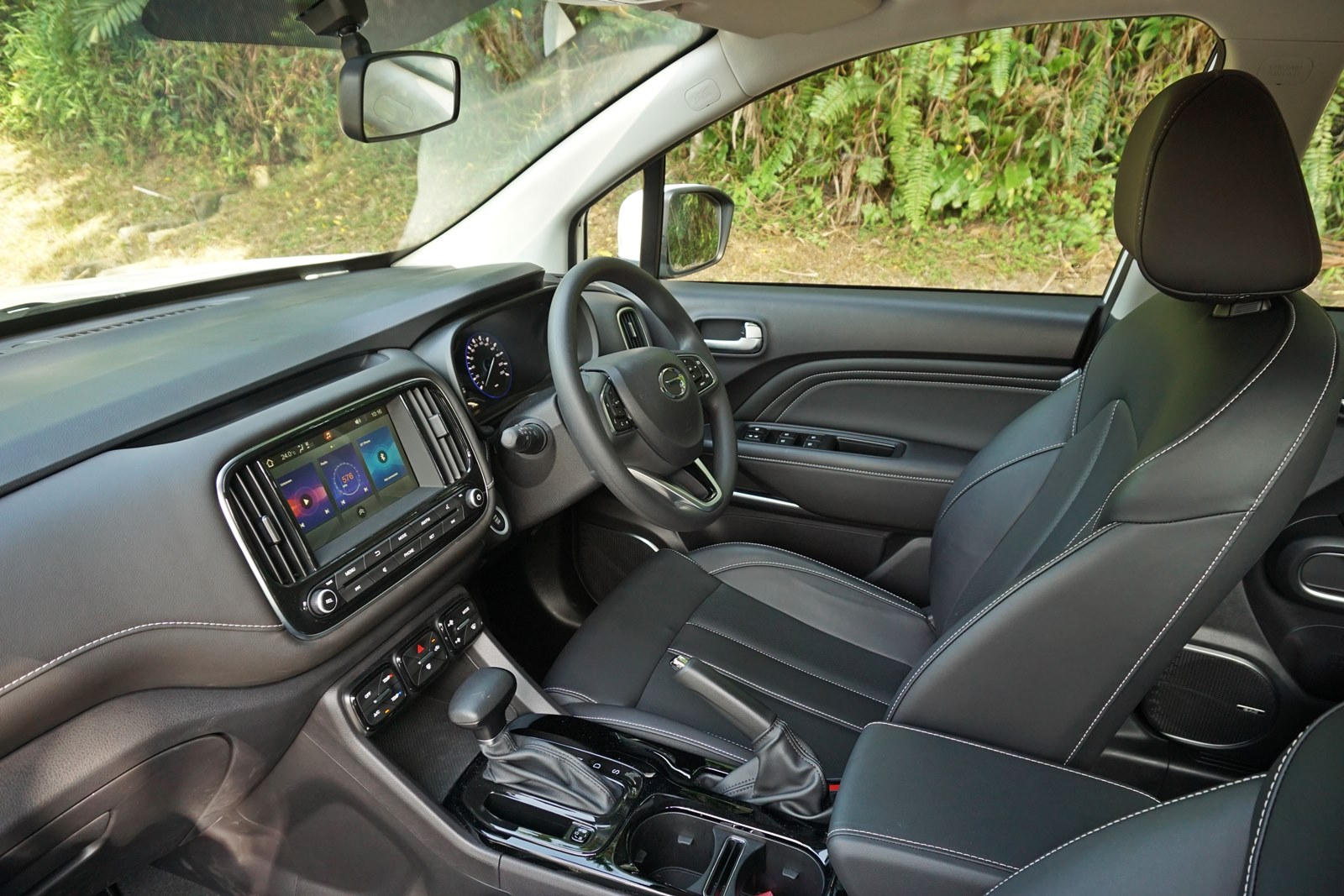 Widest body in class
The GS3 has the widest body in its class (1825 mm) and this means more space within, especially the space between the front seats. It's not a big difference from rivals like the Proton X50 and Perodua Ativa but can still be physically discerned. The width of the cabin is also emphasized by the horizontal theme of the dashboard, creating a visual expanse of space.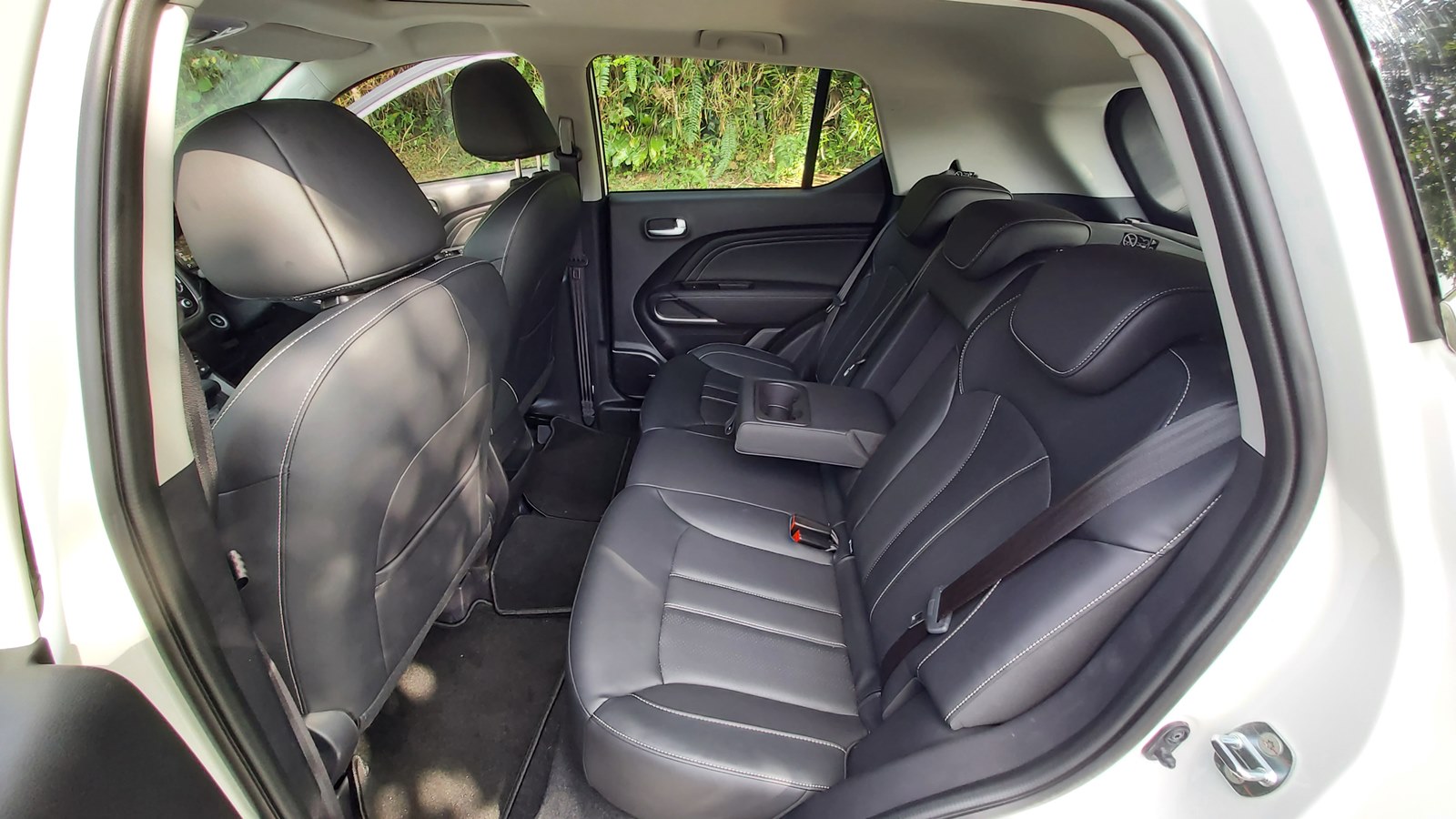 In the Premium version, there's also a further enhancement of spaciousness with the 'Sliding Star View' sunroof. It's something which is not so common in this class so it helps give the GS3 one more selling point against rivals. Understandably, being a newcomer, the GS3 needs to offer more without costing a lot more to win over new customers.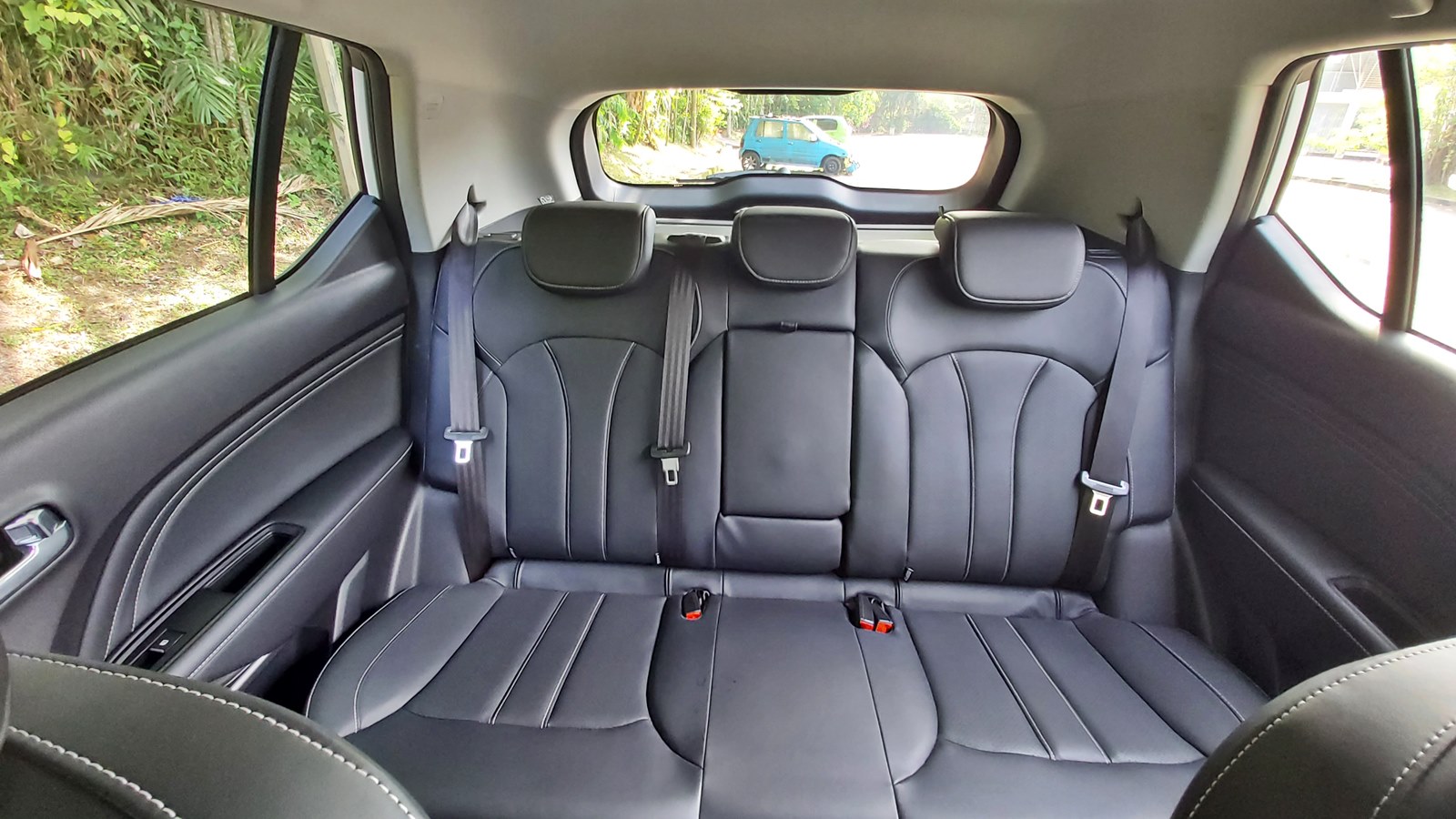 The cabin materials have a high quality look and feel and assembly quality is very good. It's certainly a far cry from those cars from China 20 years ago which had loose panels and hard plastics. Now, with SUVs like the GS3, the materials have nice texturing which is important to give a quality image.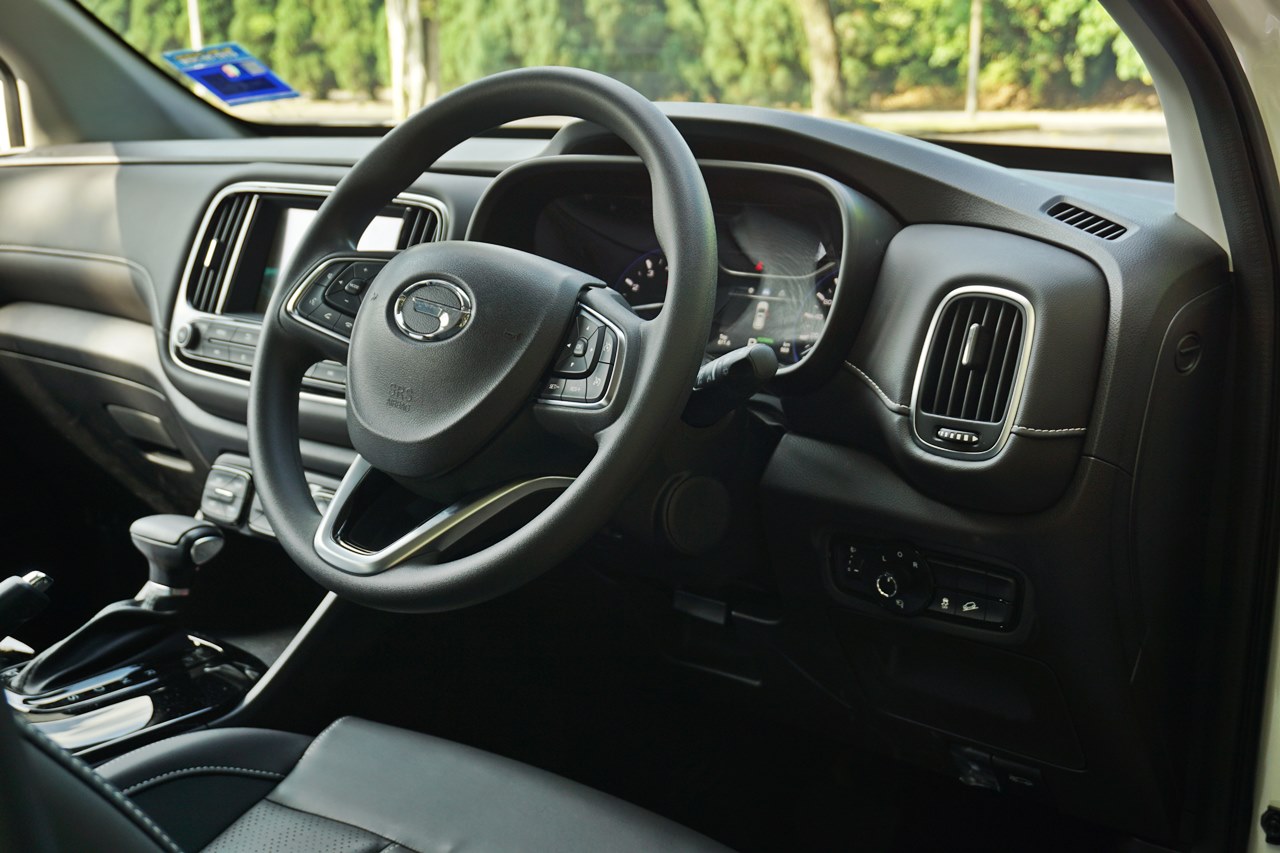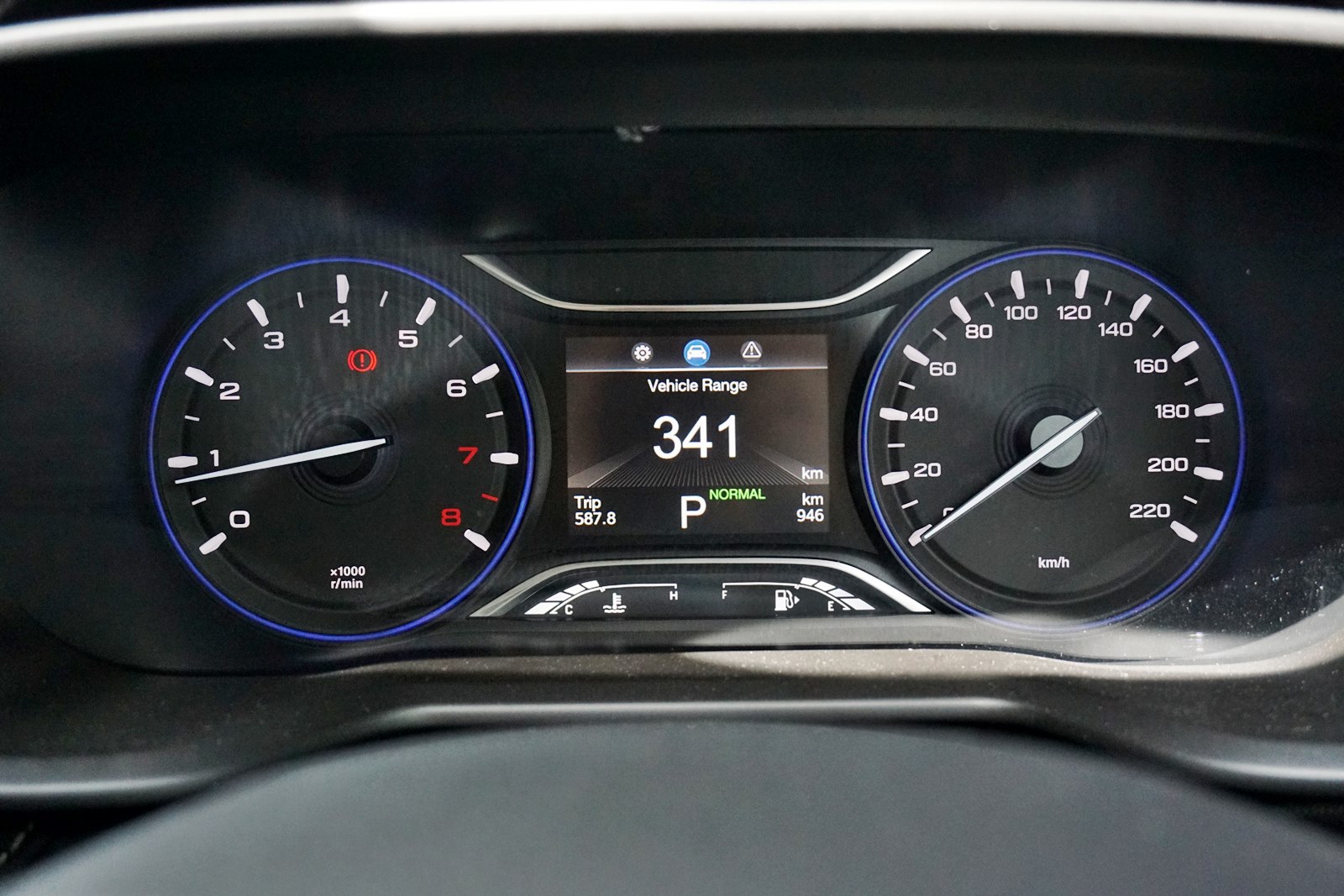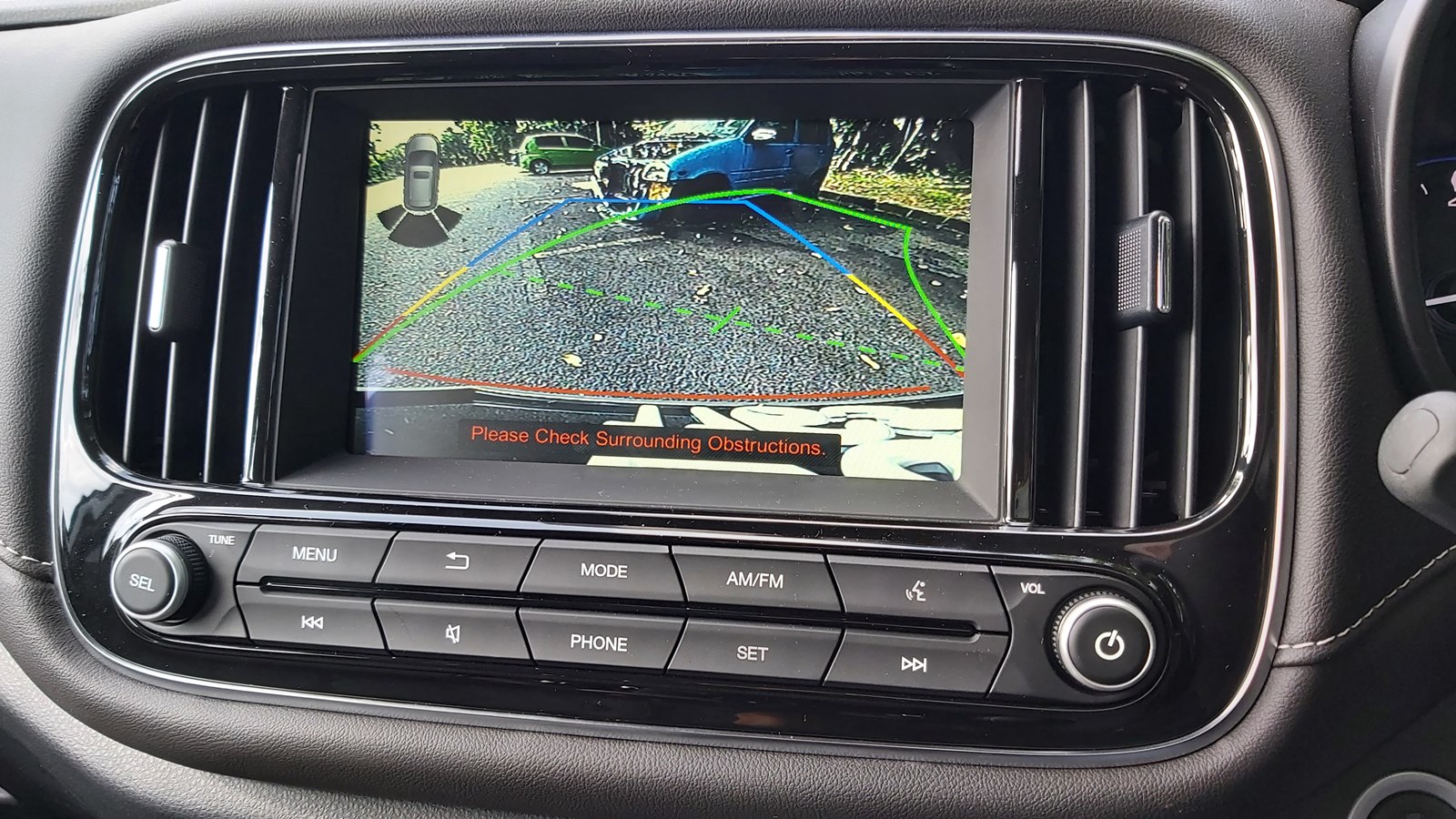 Unlike the Korean designers, GAC's designers do not seem to be trying to 'reinvent the wheel', so to speak. Switches and controls are conventionally shaped with no strange shapes to try to be 'different'. There are also switches on the leatherette-trimmed steering wheel and they are laid out in an intuitive manner so a new driver will operate them easily right from the first day.
For the price that WTCA is asking, which is just under RM100,000 for the Premium version, we'd say that the features list is appropriately comprehensive (even includes a pushstart button). You also get cruise control and the Climate Control System has PM2.5 particulate filtration and purifier which helps to keep the cabin air clean and removes smells.
Driving the GS3
As mentioned earlier, past experiences with cars from China left poor impressions so to be frank, there was an assumption that the GS3 would lack refinement. But just as the Japanese cars of the 1980s were a big difference from those of the 1960s, it's the same with the GS3. It feels as good as any modern car from a Japanese or Korean brand, and if you strip it of its branding identity, you would not think it is from China.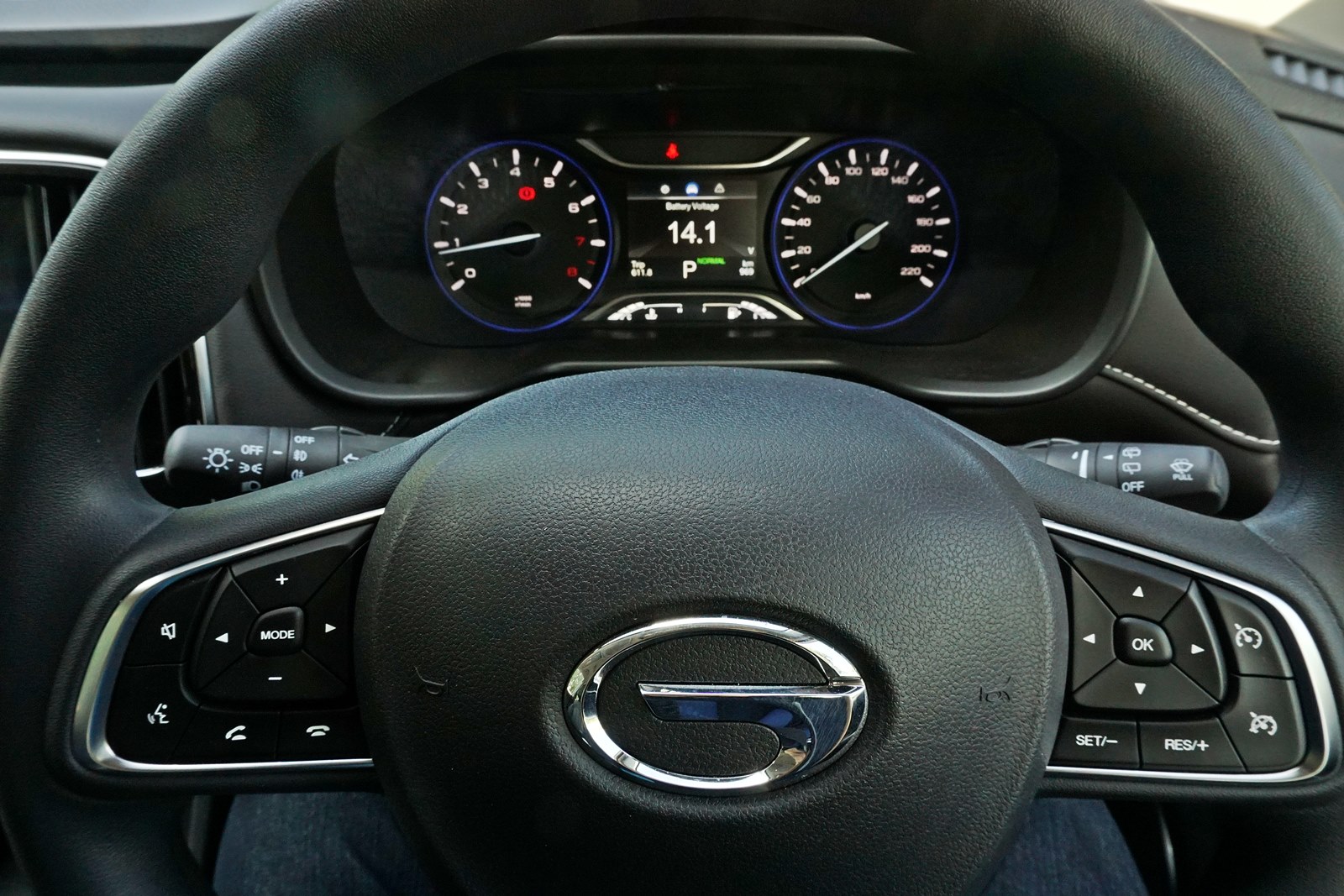 The engine also ran smoothly and though it lacked forcefulness without a turbocharger, the output 150 ps is good enough to give brisk acceleration and maintain high speeds easily. Remembering how the engines in those old Chinse cars didn't take kindly to hard driving, we pushed the GS3's engine hard using the manual mode to stay in each gear and the engine never felt like it was going to 'explode'. In fact, though there were vibrations at higher revs, they were not the erratic type. Noise levels were also not particularly high and it could be that insulation is also generous.
The transmission operates smoothly and you can choose a default mode, litre-stretching ECO mode or a manual mode. We didn't feel a big difference in the ECO mode though but it would probably help over long distances. The shifter has a rocker switch for changing gears up or down sequentially. However, this only works when in manual mode and not in the default or ECO modes. We think that manual selection should be available in all modes so that the driver can downshift for engine braking, reducing the need to use the brakes.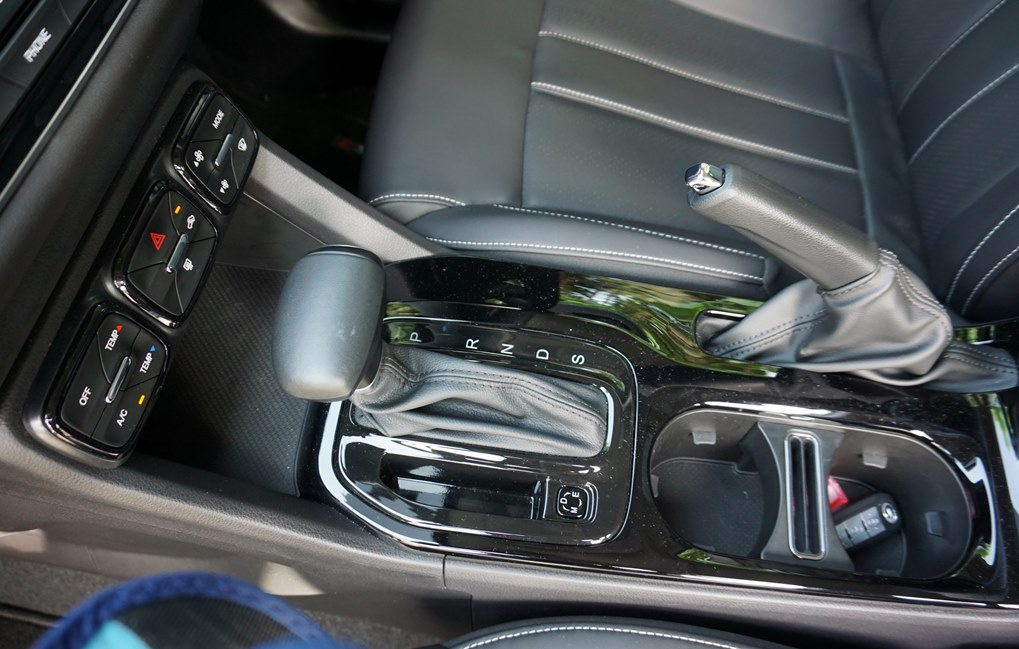 Driving the GS3 is no different in feel from a Japanese or Korean car (or even a Malaysian one). It has a pleasant ride although the standard tyres (from some Chinese manufacturer) seemed a bit on the hard side, even after the pressures had been set to what was recommended. Perhaps when it is locally assembled, more testing will be done and tyres better suited to our road conditions will be fitted.
With its compact size, the SUV has an agile feel and even when pushed hard around corners, it stays the course without drama. Of course, you don't get a car like this for 'dramatic' driving and as an urban runabout, it certainly does that job well. It comes with a reverse camera as well so parking should be easy, and being a SUV, you sit higher up of course.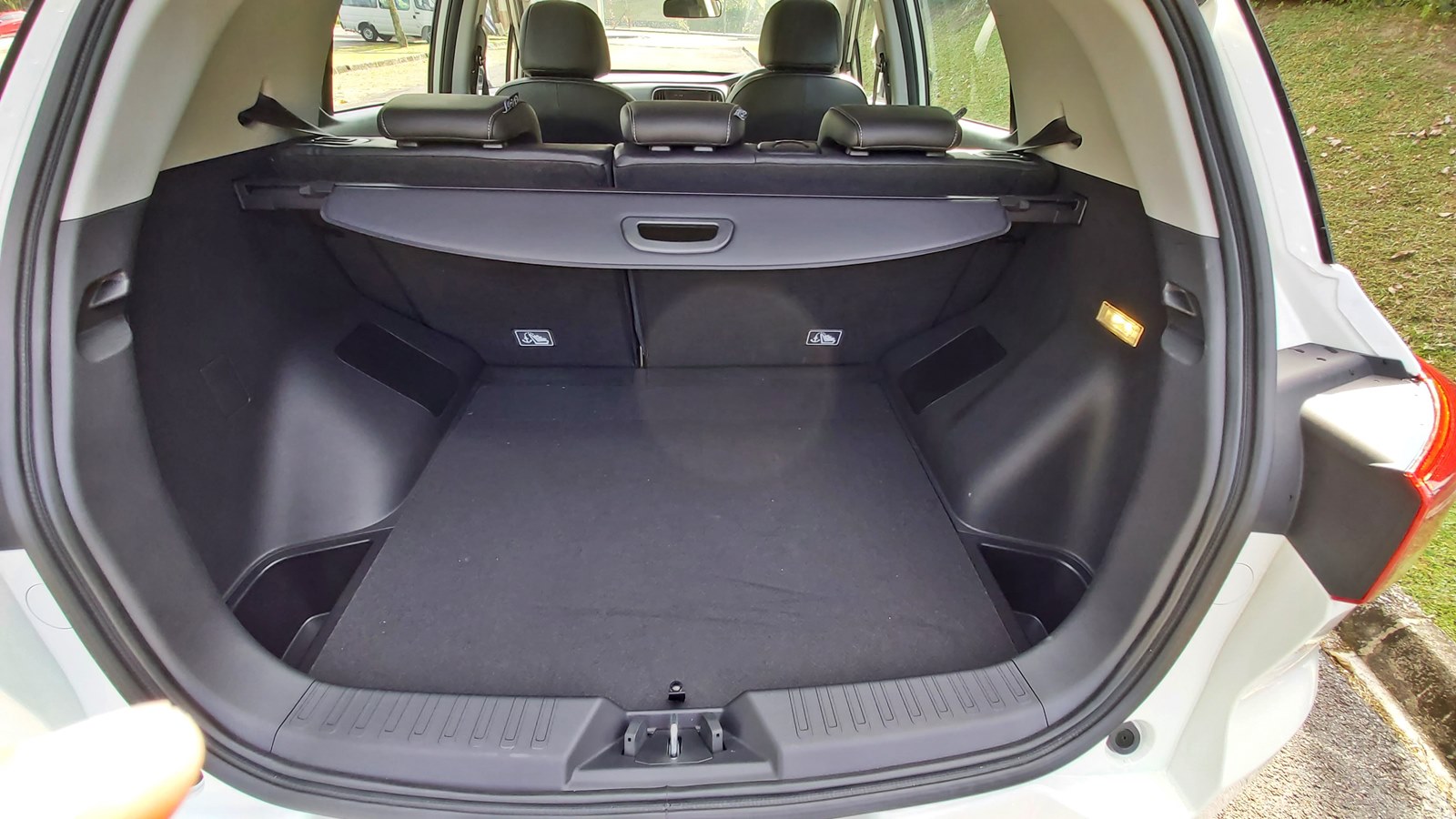 As for scheduled maintenance, the intervals are 10,000 kms or 6 months (whichever occurs first) and up to the first 100,000 kms, the RM63 labour charge for every alternate service will be waived. Maintenance costs (depending on mileage) will be between RM182 and RM815, the latter cost on just one occasion at 60,000 kms when the timing belt is changed. Aftersales support will be available through WTCA's own outlets, with additional support from the Tan Chong network which is well established and nationwide. And you also get a warranty that is 5 years long or a maximum of 150,000 kms.
If the GS3 is an example of the standard that Chinese carmakers have reached today, then the other East Asian carmakers (and Malaysian ones too) will have strong additional rivals in future. We can't say much about durability and reliability at this stage. Those early Datsuns also seemed like they were fragile and would not last long but they eventually became known for their reliability and durability which made them a household name. What's to say that GAC products won't go the same way?