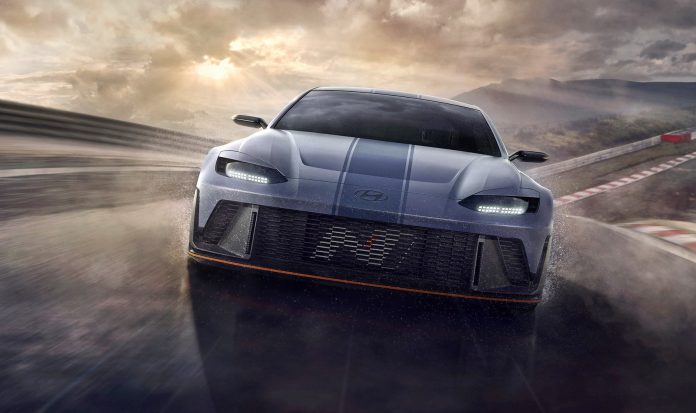 Hyundai will launch its first all-electric high-performance model in 2023. This will be based on the IONIQ 5 and is currently being developed by the carmaker's N high-performance division. For the development work, the engineers are using two high-performance concept cars — the RN22e and N Vision 74 – as 'rolling laboratories'.
Hyundai Motor's 'rolling labs' are where it tests and verifies the company's advanced technologies to apply them to future production models. In this case, a lot of work is being done on electrification and how to provide models with the type of performance the N brand is known for.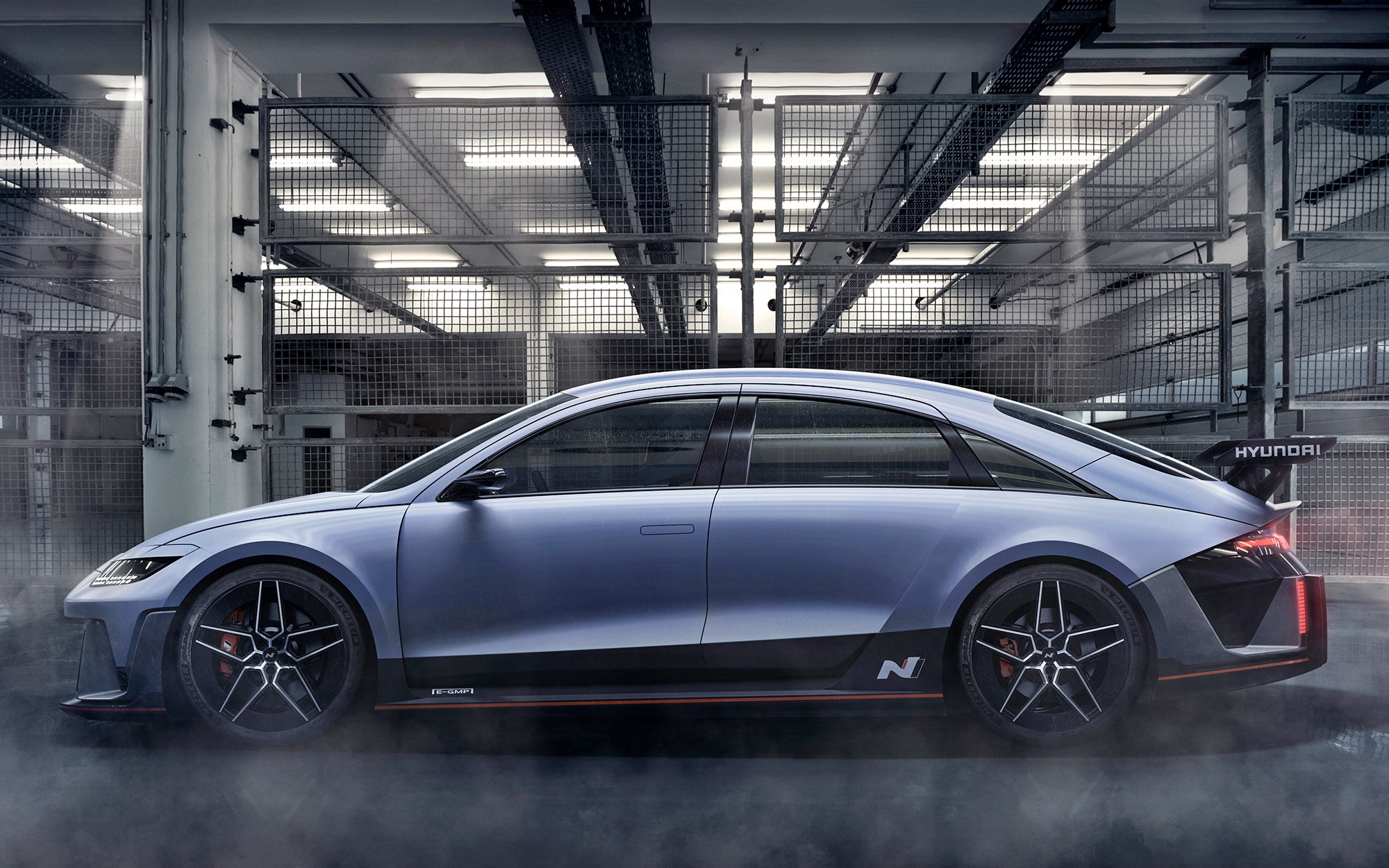 Adapt from IONIQ 6
The RN22e, which possesses track-ready performance, uses the Hyundai Motor Group's E-GMP and a design based on the IONIQ 6 Electric Streamliner. As Hyundai N's first rolling lab based on the E-GMP, the RN22e shows the N brand's vision and direction in an electrified future. The concept received its designation because it is the rolling lab of N brand developed in 2022 and is an EV performance.
Testing of the RN22e focusses on the brand's three performance pillars. These start with 'corner rascal', a cornering capability since the brand launch that makes use of e-LSD, Corner Carving Differential for most N models. The RN22e enhances the 'corner carving' feel with heavier weighting  by exploiting torque vectoring. 3D-printed parts reduce weight and keep the rigidity high for better handling. With AWD, there is optimized torque distribution whatever the drive mode and the driver can customise the amount of torque going to the front and rear wheels.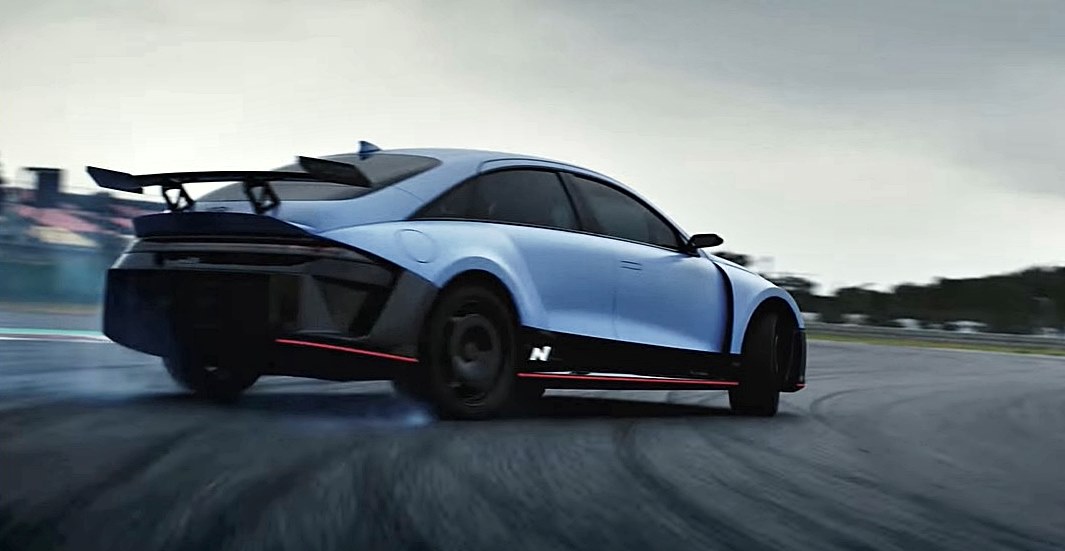 Enhancing racetrack capability
To enhance the RN22e's racetrack capability, the N engineers focused on cooling and braking endurance. Track-optimized settings let drivers go to the limit with 4-piston monobloc calipers and 400-mm hybrid discs to ensure plenty of stopping power is available. In addition, the engineers will use the RN22e to study how to deliver dynamic movement with regenerative braking that can precisely controls yaw and corner attack. Once verified, the new state-of-the-art technologies can be transferred to N production models.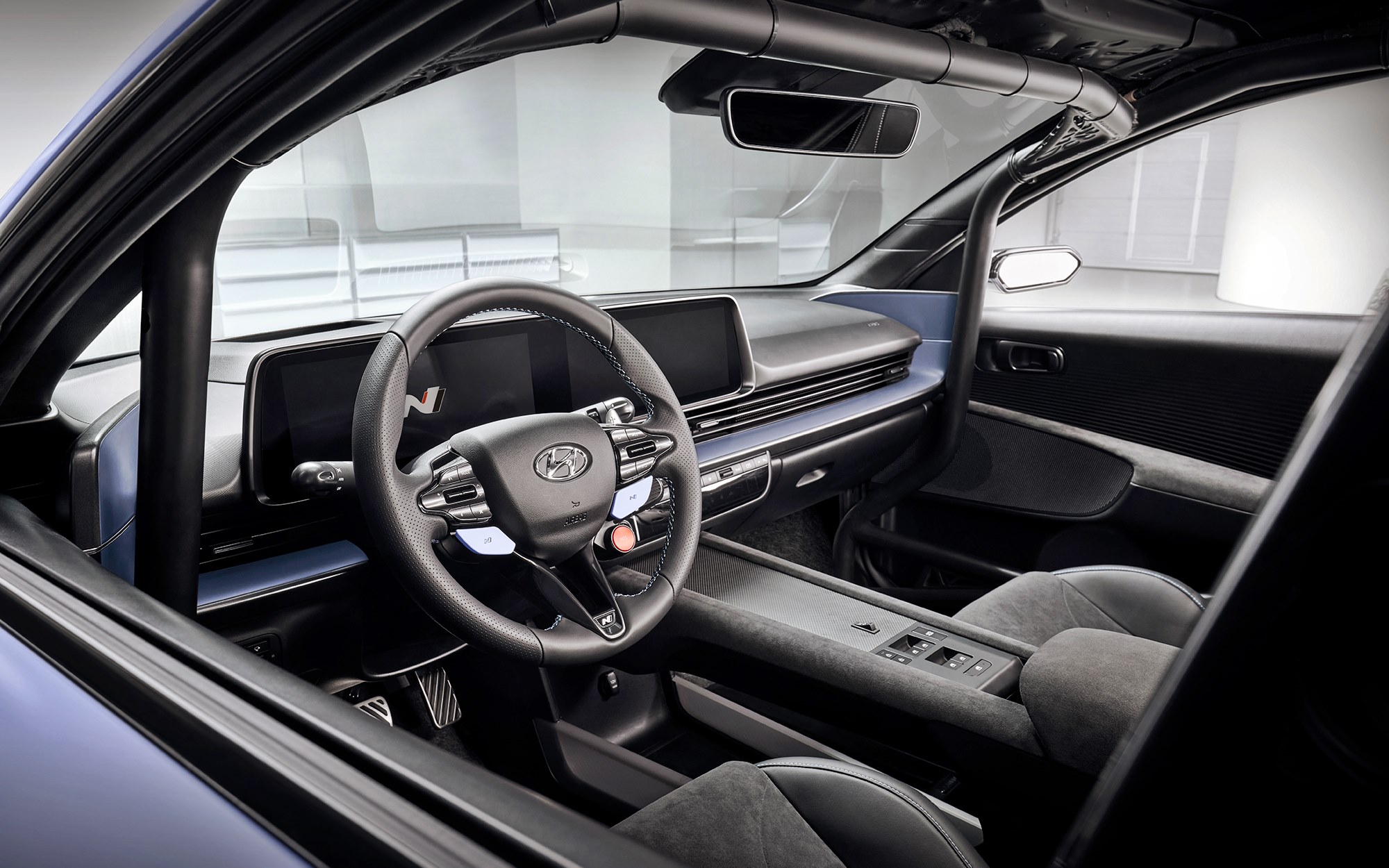 Hyundai N Sound+
Sound is also part of the emotional driving experience – but electrified models don't have the type of sound that excites enthusiasts. So the RN22e has N Sound+ which generates sound from speakers inside and outside the car. In addition, the N e-shift integrates the vibration and shifting feel with N Sound+.
By adapting the IONIQ 6's streamliner design, the RN22e will leverage on the new EV's aerodynamic features. In order to maximize the performance, Hyundai N added motorsport-inspired details that add visual dynamism and also improve cooling performance and aerodynamics.