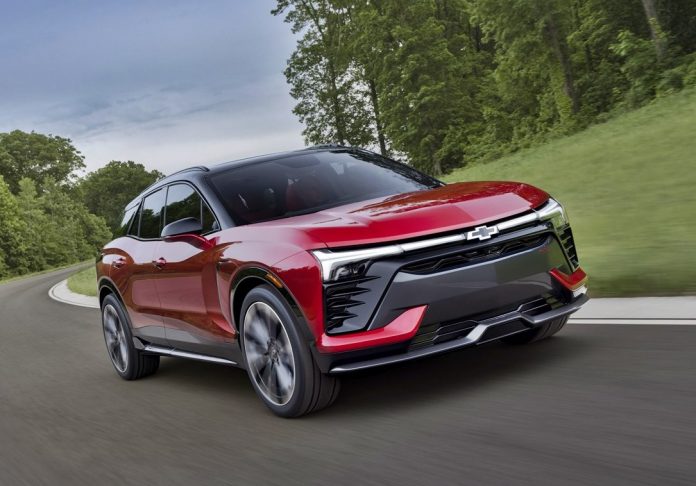 General Motors is fully committed to going electric as quickly as possible and all its divisions are headed in the same direction. While some of the divisions have shown concept cars, Chevrolet has revealed a production-ready electric model – the 2024 Blazer EV.
"The 2024 Blazer EV sets a new tone for electric SUVs, with options and intuitive technologies that help position Chevy for leadership in one of the fastest-growing EV segments," said Scott Bell, Vice-President of Chevrolet. "Along with the all-new Silverado EV and Equinox EV coming next year, we are making great strides in offering more choices for zero tailpipe-emissions vehicles — choices that make switching to an EV easier than ever."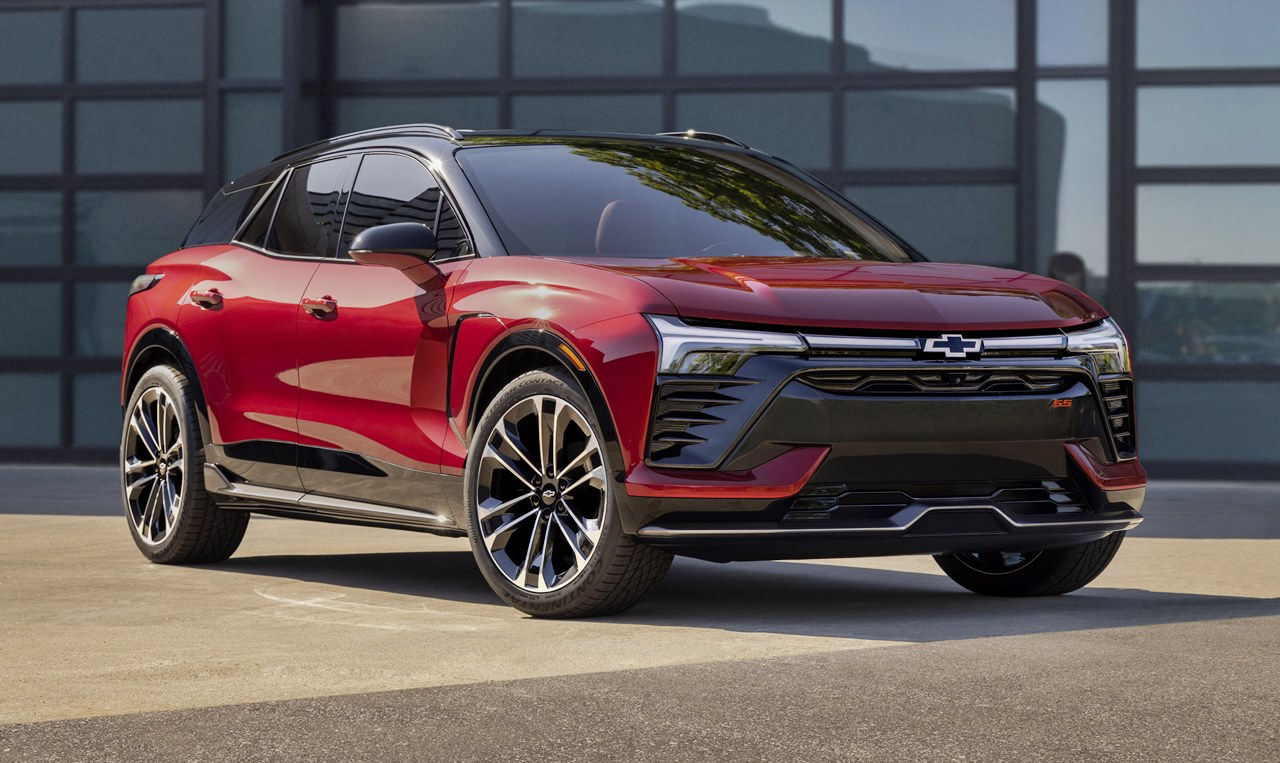 The Blazer EV is not a combustion-engined Blazer with an electric powertrain. It was developed independent and uses GM's modular Ultium Platform which has been designed for multiple applications. The Ultium platform and its batteries are the heart of GM's strategy. The batteries are unique in the industry because the large-format, pouch-style cells can be stacked vertically or horizontally inside the battery pack. This allows engineers to optimize battery energy storage and layout for each vehicle design.
The athletic styling of the Blazer EV mimics that of the 2018 Blazer – with  performance cues inspired by the Camaro and Corvette. Each version has a muscular, athletic profile with taut  converging body lines. Prominent front-fender extractor vents associate with Chevy's motorsports legacy.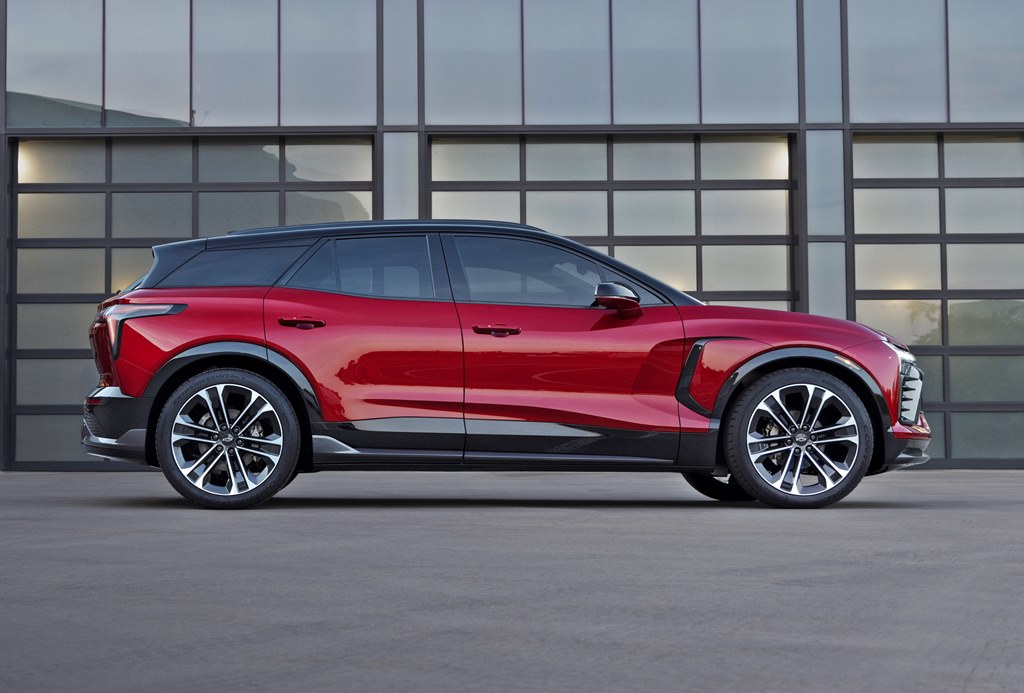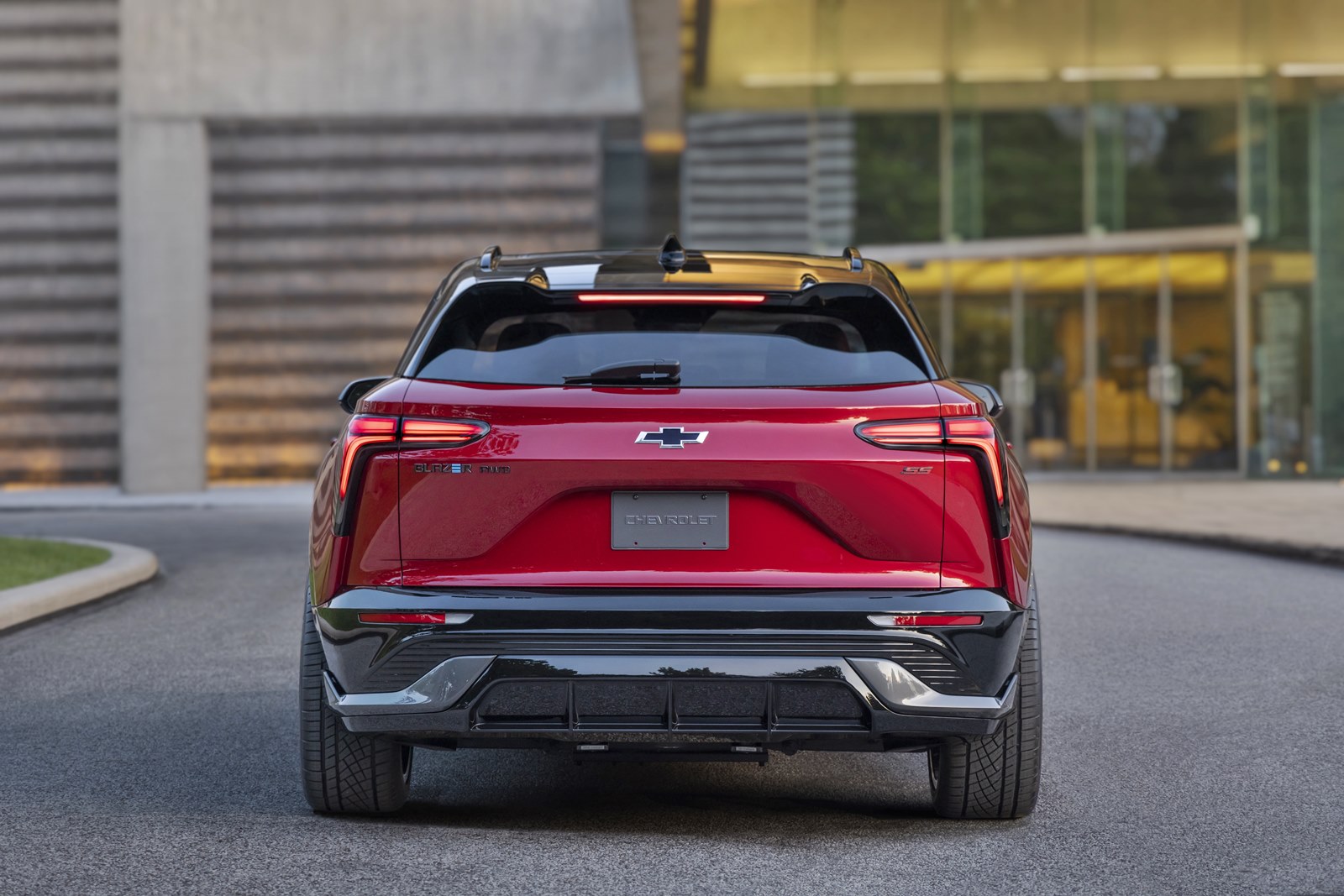 The designers elevated the Blazer EV's presence with a bold, dual-element LED exterior lighting signature that also has choreographed lighting sequences. These activate when the driver approaches or walks away. The effect features a full light bar and illuminated Bowtie emblem on the front. The front lighting also conveys the state of charge while the vehicle charges. A sequential orchestration of the lighting increases in speed and intensity as the battery's charge increases.
Inside, the cabin also makes a modern design statement. Like the exterior, many of its elements draw inspiration from Chevrolet's sportscars and performance heritage, such as a flat-bottom steering wheel and sculpted vents inspired by turbines.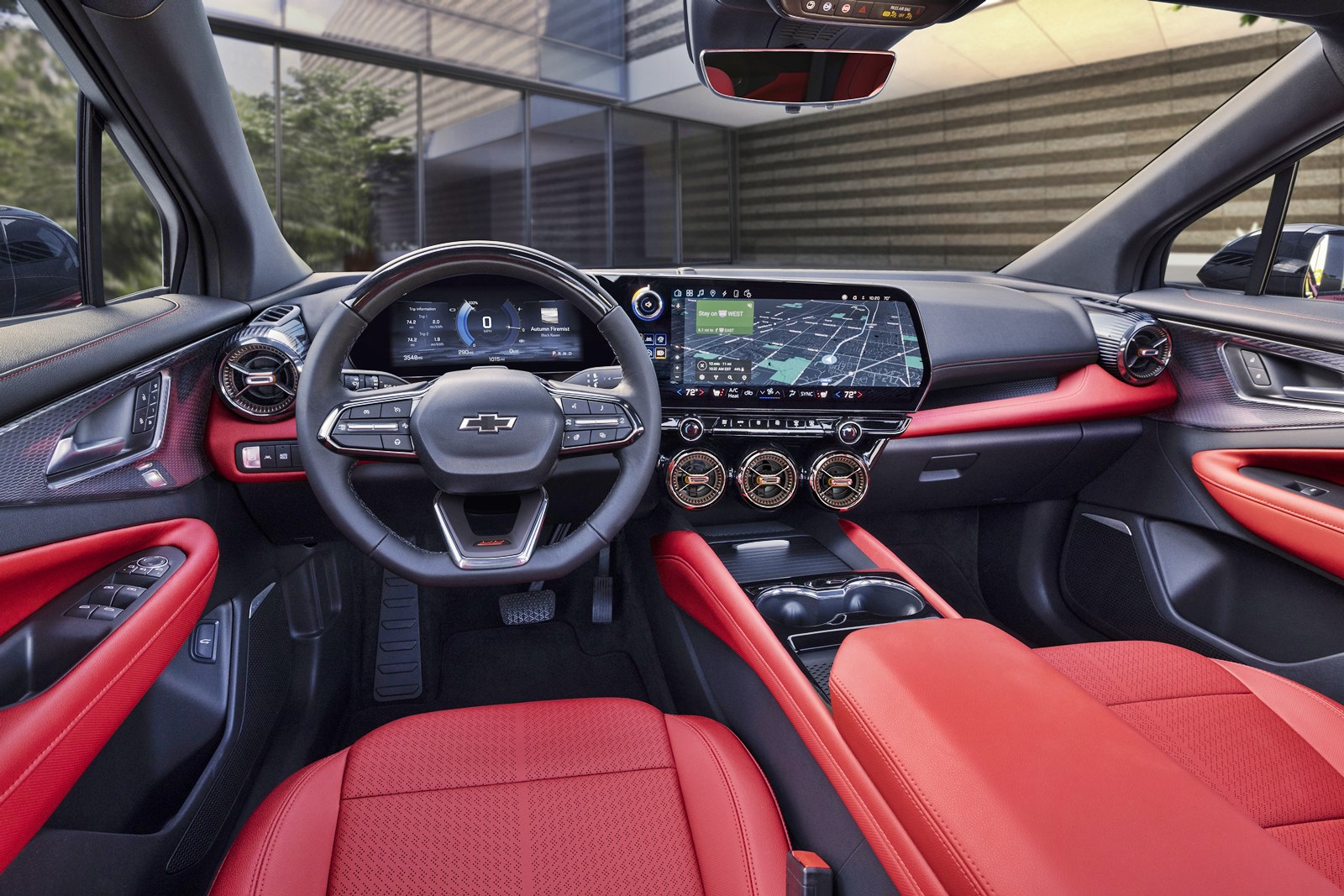 An expansive, 17.7-inch-diagonal colour touchscreen is the focal point of the cabin and the command centre for the vehicle's infotainment system. A large 11-inch-diagonal colour Driver Information Centre in the instrument cluster complements the central touchscreen.
With design and engineering developed to live up to the legacy of the iconic Super Sport performance designation, the Blazer EV SS offers customers the most powerful experience in the line-up. It features an exclusive performance AWD propulsion configuration designed to produce up to 557 ps/878 Nm, and unique WOW (Wide Open Watts) mode enabling very quick acceleration.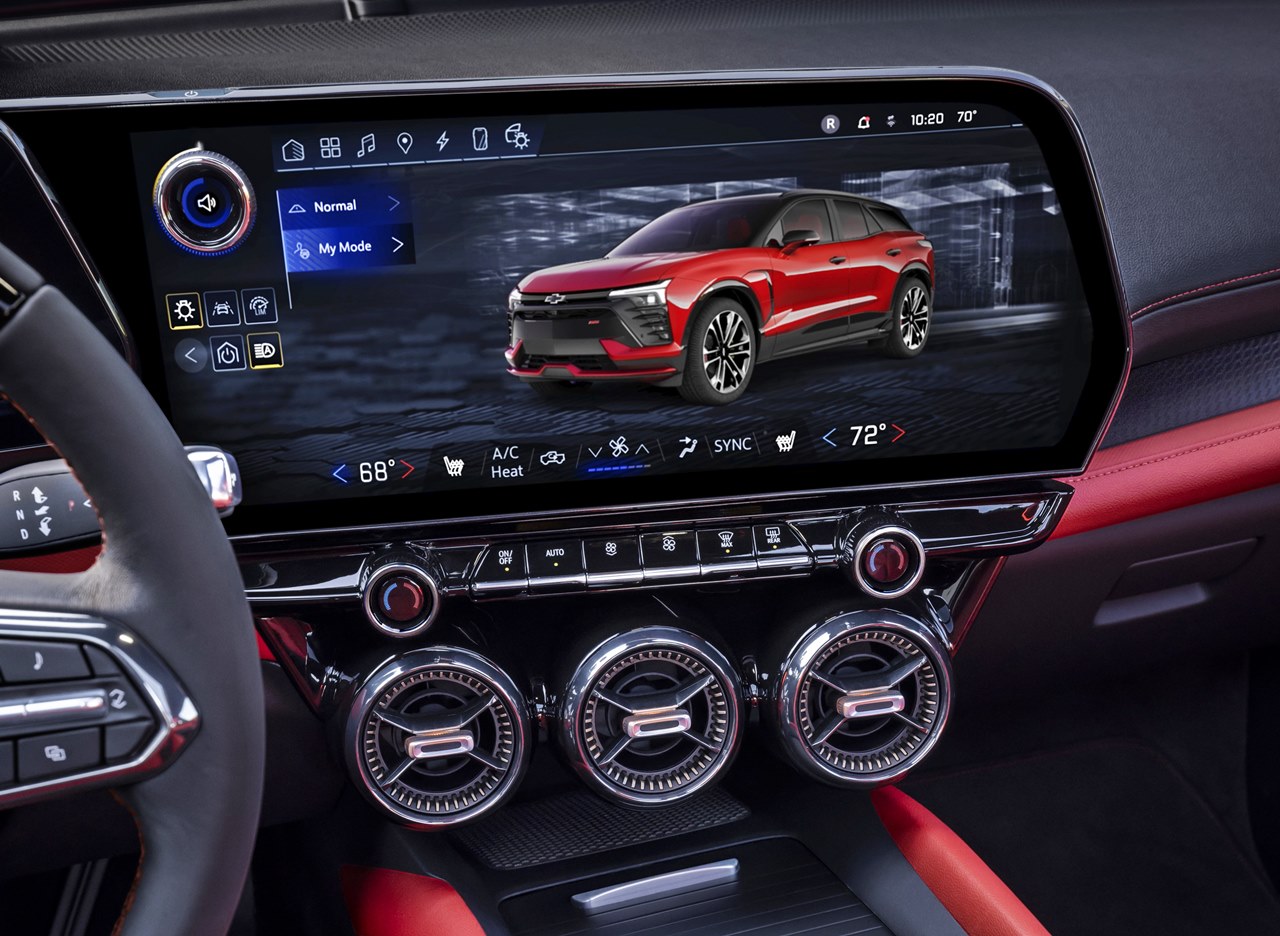 When it comes to charging, the Blazer EV uses an 11.5 kW onboard AC charging module for home charging and public charging, along with high-speed DC public fast-charging capability of up to 190 kW. It can recharge in about 10 minutes and get around 125 kms of range. A fully charged battery pack is claimed to be good for 515 kms.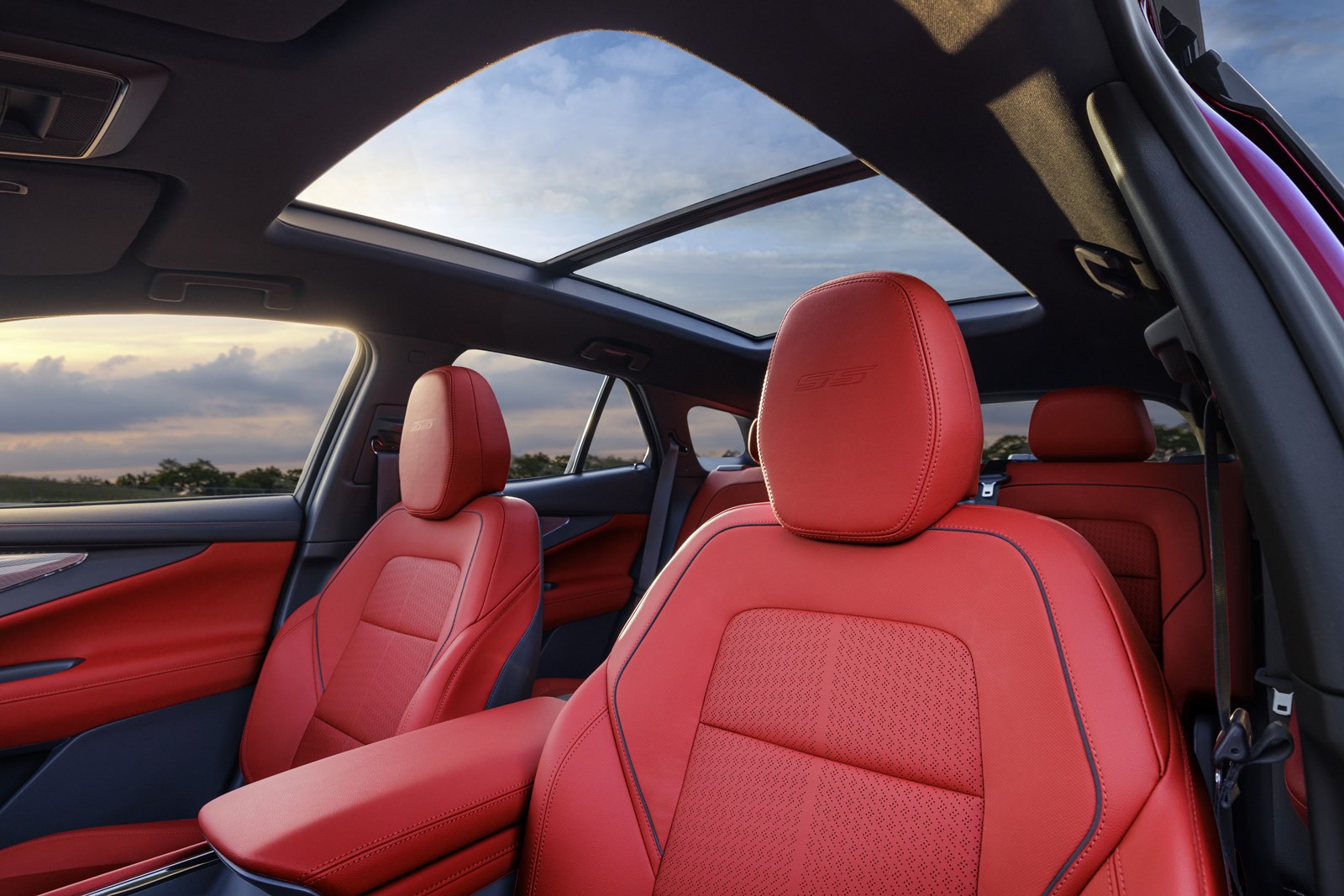 A major enabler of the Blazer EV's technologies is Ultifi, GM's new end-to-end vehicle software platform. It separates the vehicle's software from the hardware to enable the frequent and seamless delivery of software-defined features, apps and services to customers over the air (OTA). Ultifi will allow customers to upgrade and personalize their vehicle as improvements and new features become available over time.
Besides four different versions for sale to the public, Chevrolet will also be offering a pursuit-rated Police Pursuit Vehicle (PPV) model for police fleet applications. These PPVs will have the largest Ultium battery in the line-up and a specific interior designed for police officers with ample room to accommodate emergency equipment and gear. To go on sale from mid-2023, the Blazer EV will have prices ranging from US$44,995 to US$65,995.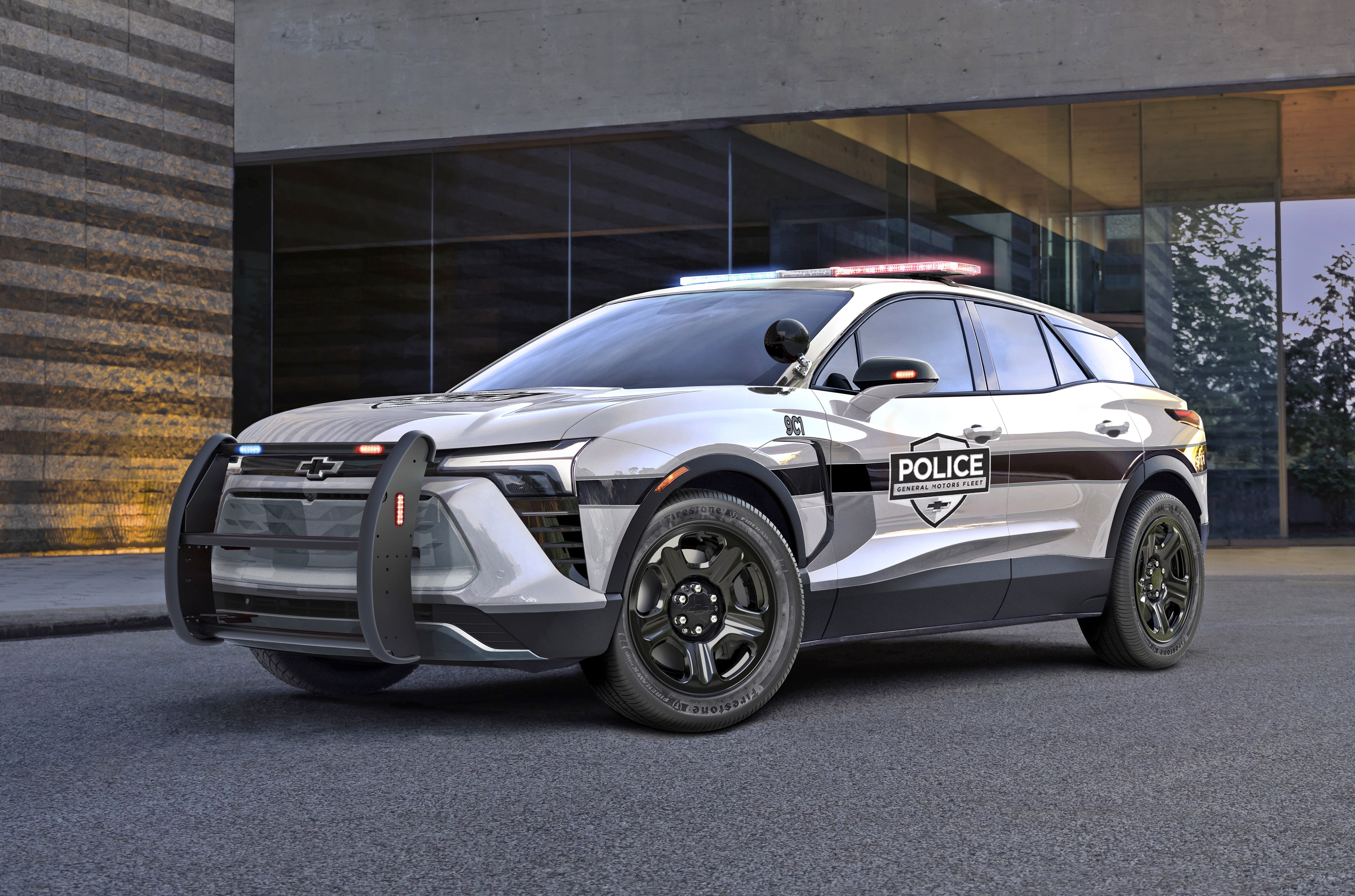 GM looking forward to all-electric future with Ultium batteries