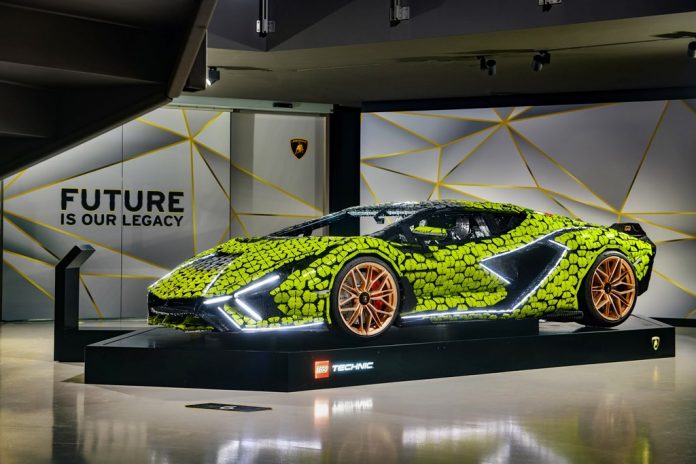 Continuing the partnership between Lamborghini and LEGO Technic which was established in January 2020, a Lamborghini Sian has been built with LEGO parts and is currently on display (until October 6, 2022) at the Lamborghini Museum in Sant'Agata Bolognese, where the sportscar company's home in Italy is located.
The model follows the 1:8 scale LEGO Technic Lamborghini Sian FKP 37 in 2020 but is full-sized, with virtually identical dimensions as the real supercar. More than 154 different types of LEGO pieces – were used to form the unmistakable outline of the Sian, right down to the very smallest details. With some 400,000 LEGO pieces used, the Sian model weighs 2,200 kgs.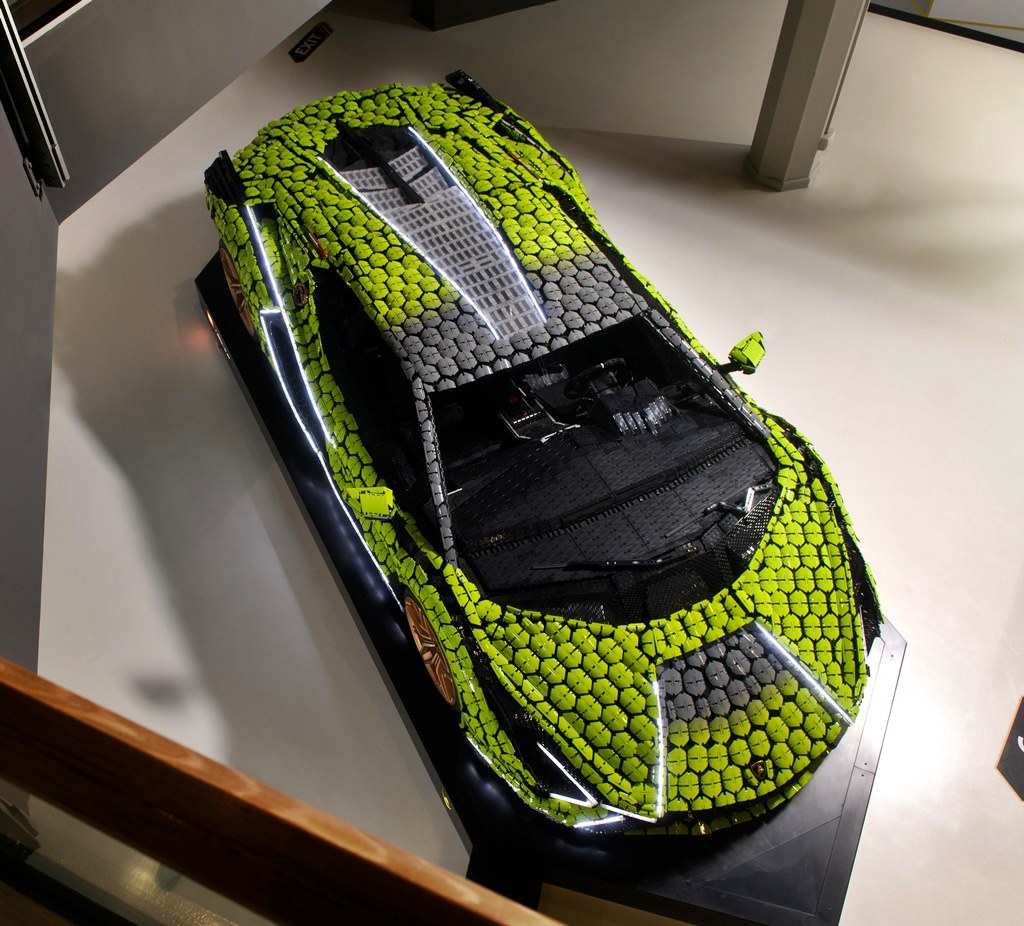 Accurate to tiniest detail
The word 'Sian' means 'lightning' or 'thunderbolt' in Bolognese dialect. The experts from the LEGO Group have emphasised his by making the lights and the stylish thunderbolt that flashes down the bodywork shine like the Y-shaped lights on the real car, while also producing hexagonal tail lights that can really turn on and off.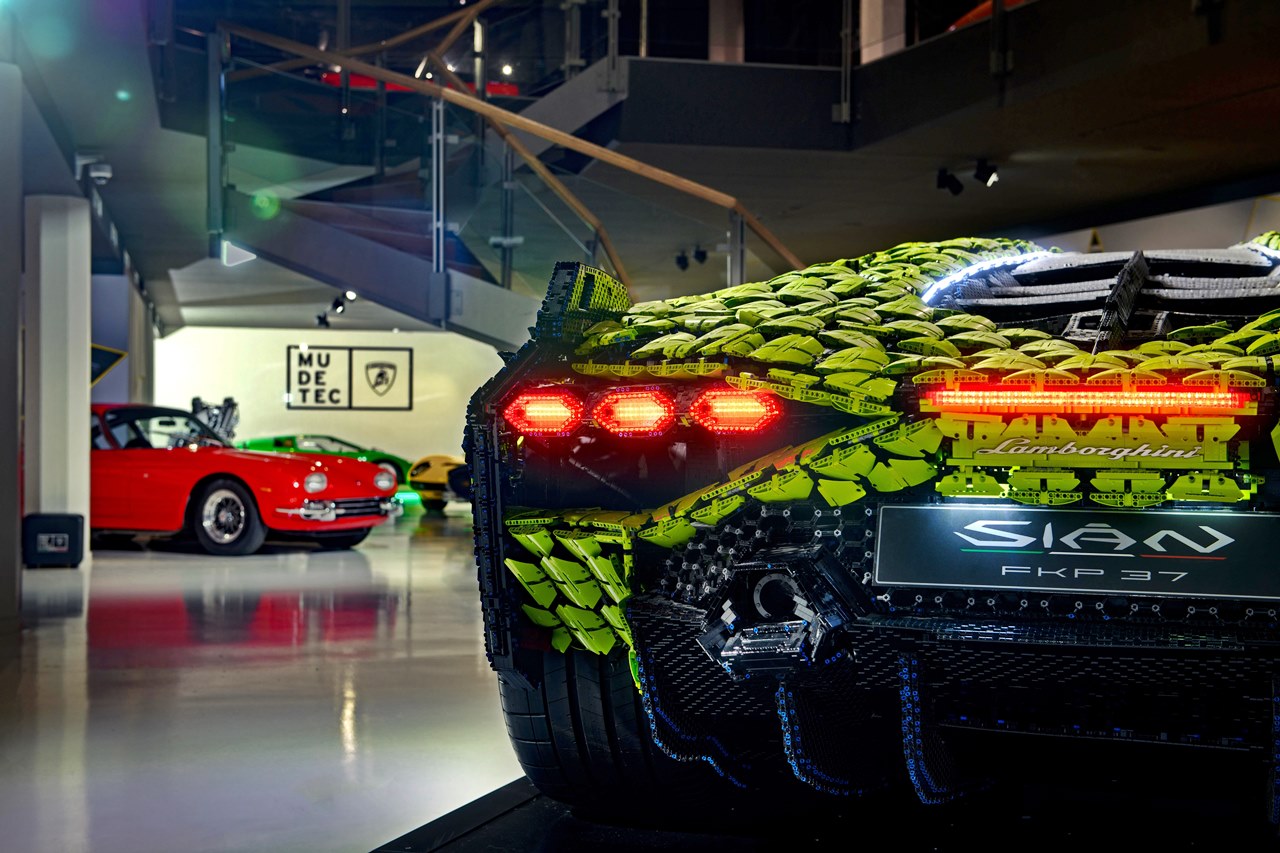 Extremely precise detailing can be seen inside the car, including a LEGO brick steering wheel decorated with the famous Lamborghini badge and the Italian flag, an instrument panel and racing seats.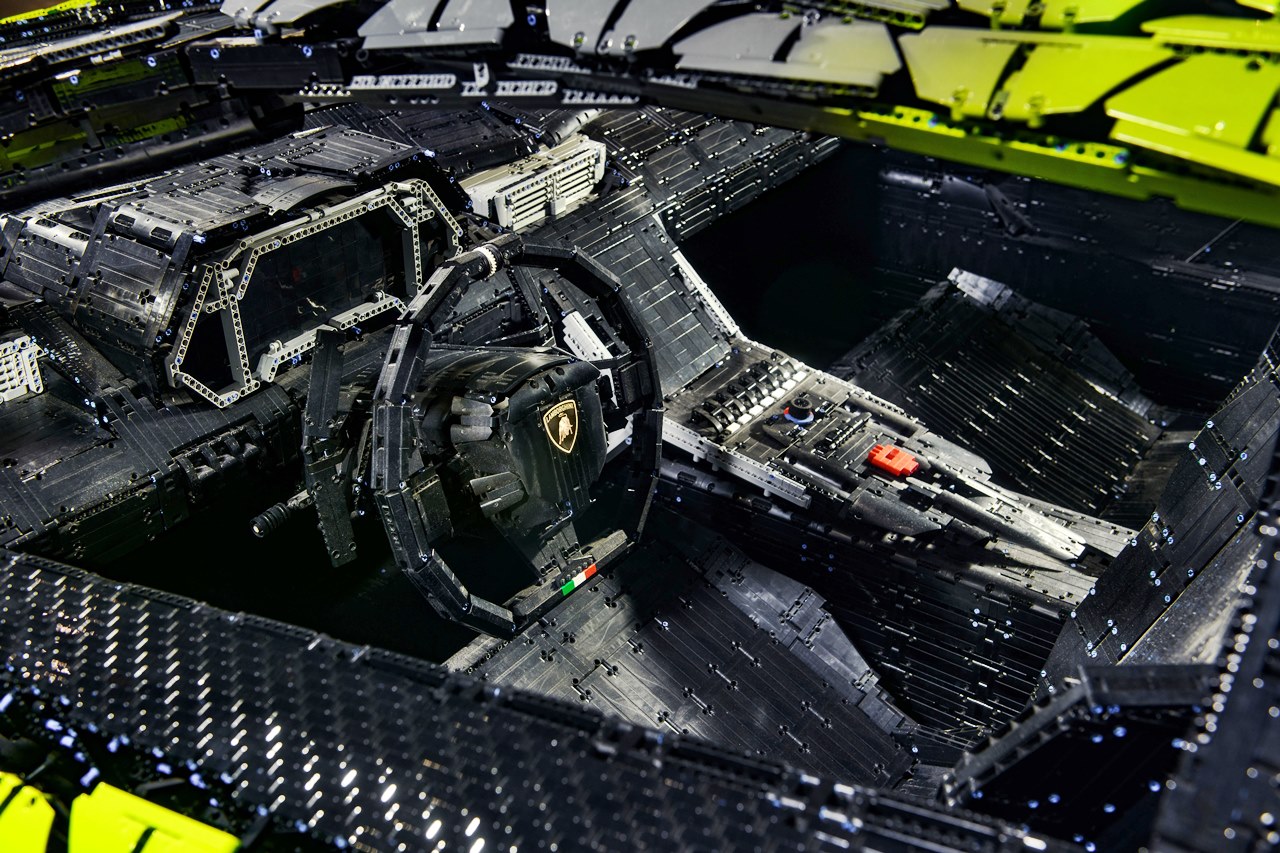 Project time of 8,660 hours
It took the project team 8,660 hours to complete the model, of which 3,290 hours were spent on building it. This is the first large-scale model by the LEGO Group to have paint-effect UV colour coating which will help to make the model longer lasting. The colour was applied by the Lamborghini paint shop to ensure that the sportscar had a fitting finish.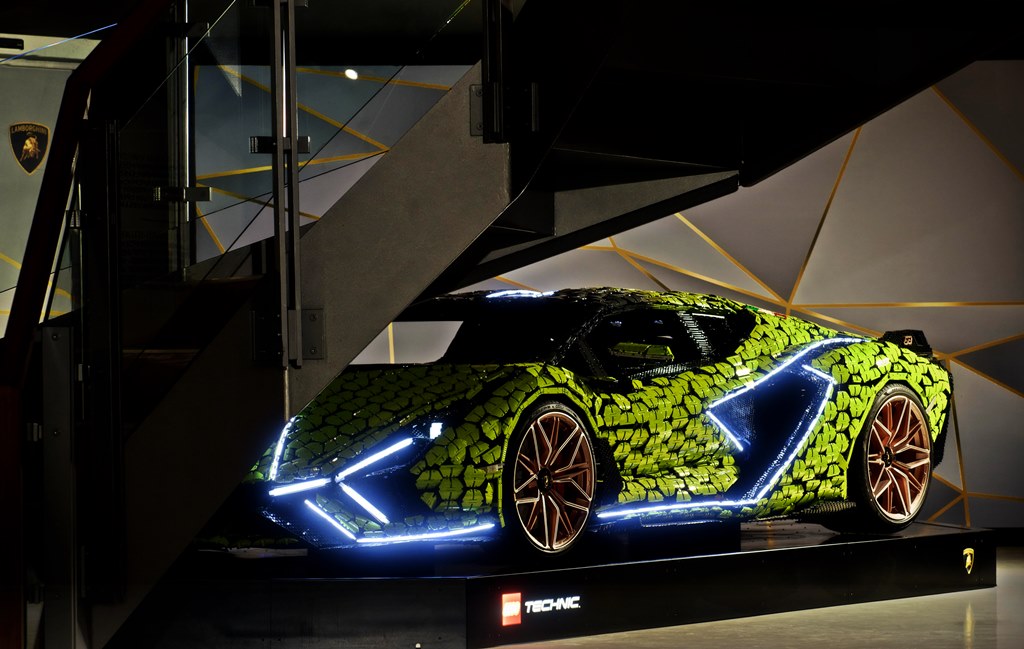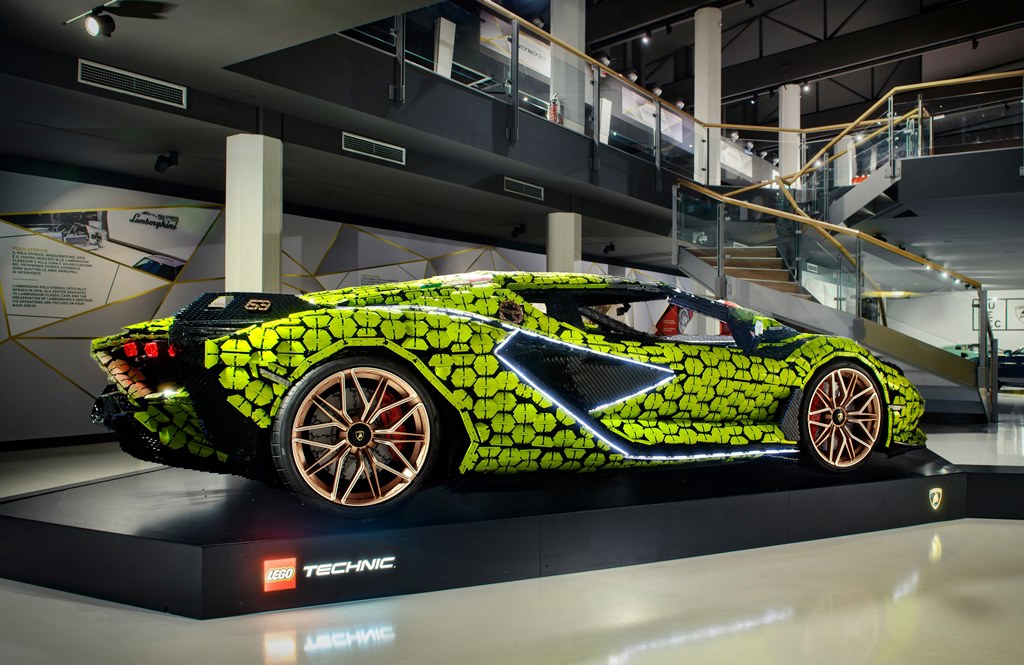 "After a wait of more than a year, the LEGO Technic model of the Lamborghini Sian is on show at Museo Automobili Lamborghini. It's the natural place to display the Lamborghini super sportscars that have always given dreams and feelings concrete forms, thanks to innovation and technology. This 1:1 scale model of the Sian shows that Lamborghini – just like LEGO Group – sees challenges as its lifeblood, technology as a means of creation, and design as a linchpin that can and must take people's breath away," said Federico Foschini, Chief Marketing and Sales Officer at Automobili Lamborghini.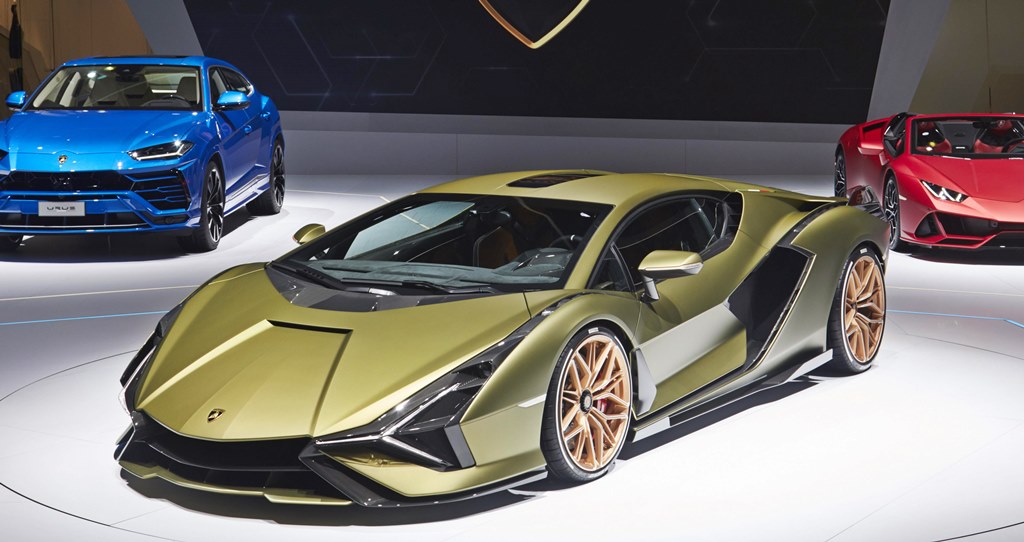 The fastest Lamborghini is now available as a LEGO Technic model (w/VIDEO)