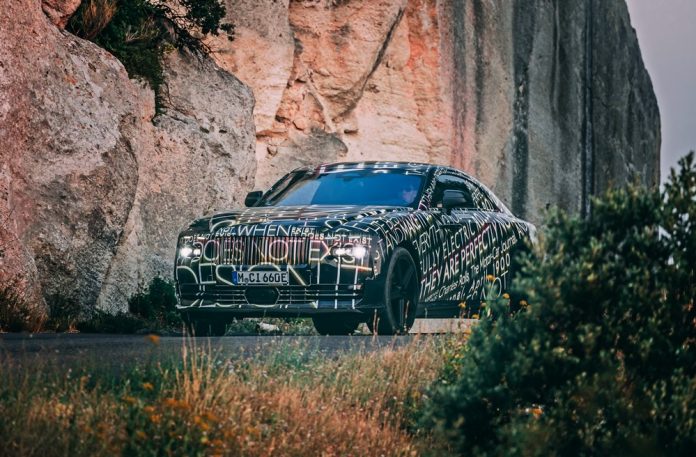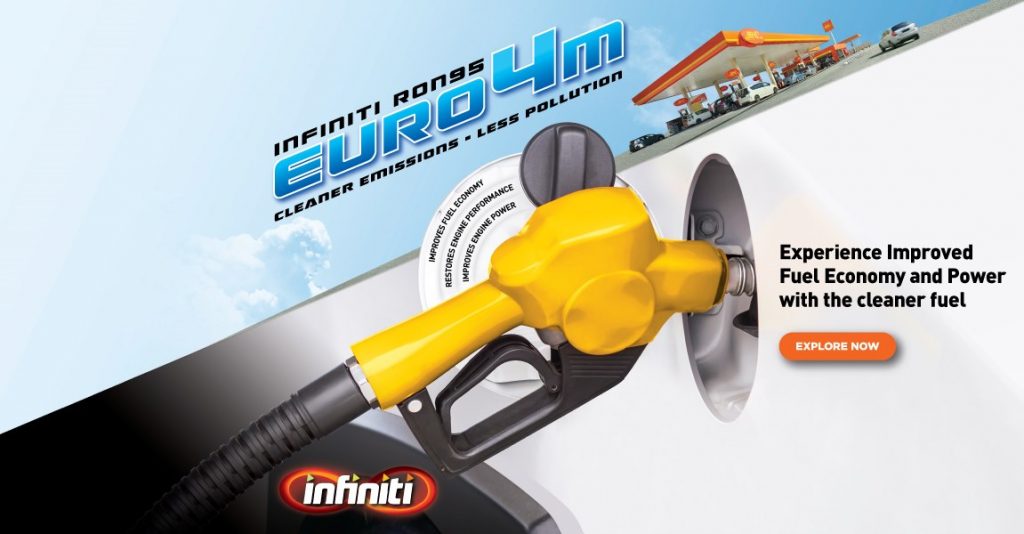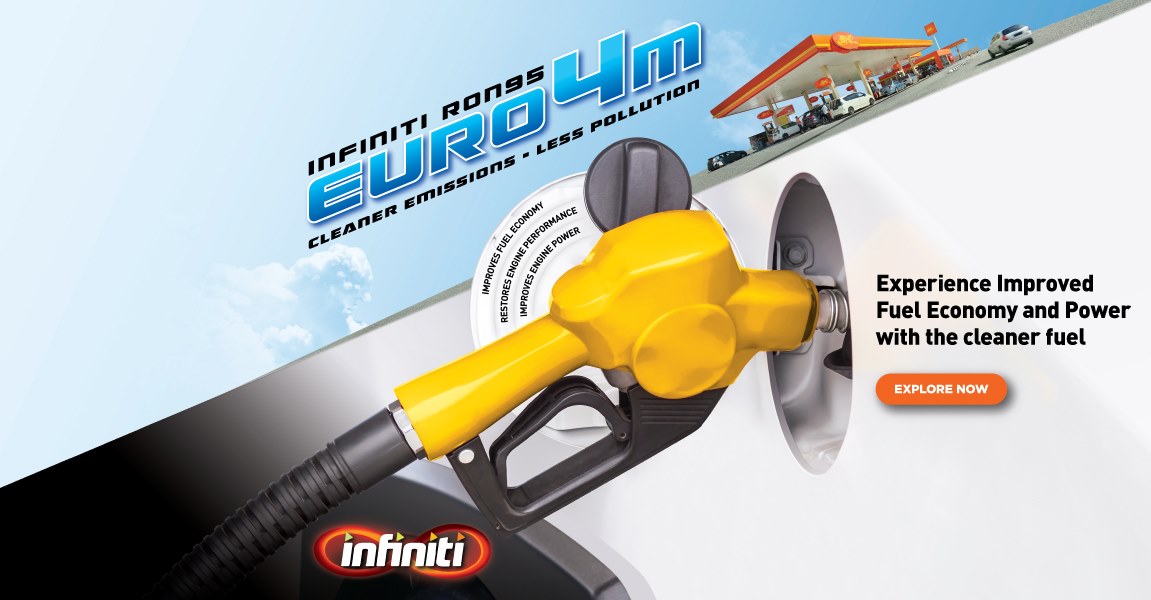 Rolls-Royce, like other carmakers, is on an electrification journey as social demands are growing for cars to be environment-friendly. Presumably, its customers also expect that if the Rolls-Royce goes electric, it will do so without losing any of the superlative attributes that keep it at the topmost end of the car market.
That's the challenge for Rolls-Royce and it may seem like the company would need time to get a perfect electrically-powered limousine into production that Is worthy of having the Spirit of Ecstasy on the bonnet.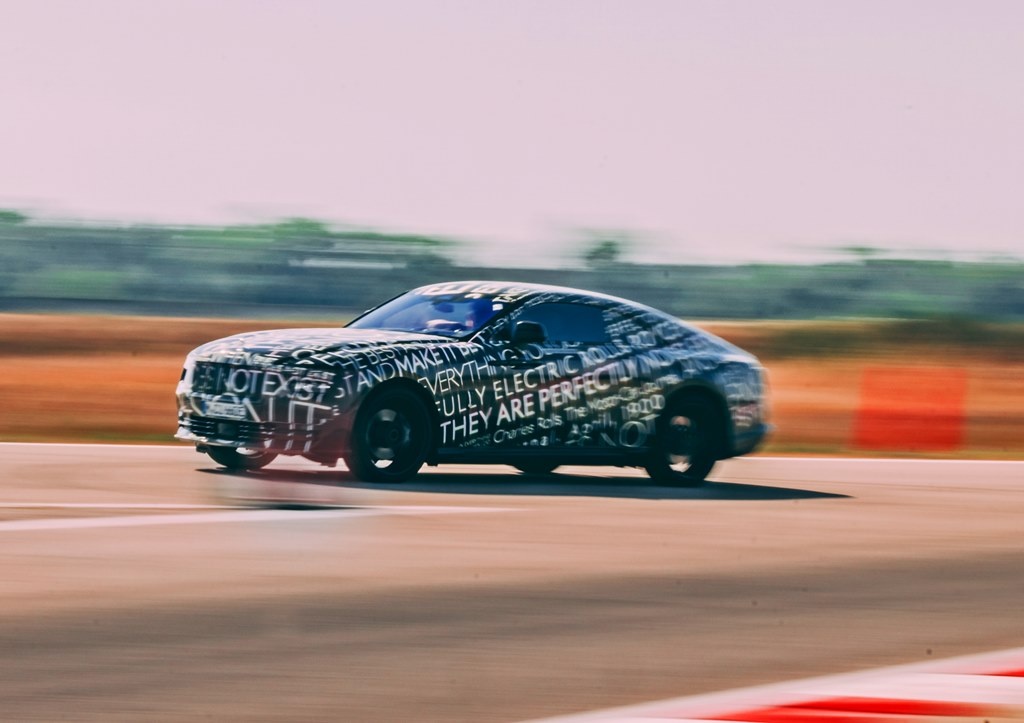 Experience with electric power
But electric power Is not new to the company as Charles Rolls, one of the founders, personally experienced electric cars in 1900. He was impressed enough to say this: "The electric car is perfectly noiseless and clean. There is no smell or vibration. They should become very useful when fixed charging stations can be arranged."

Of course, In the years that followed, Rolls-Royce gave attention to the internal combustion engine instead, since that was the way the industry was going. But with its technological resources, it could still develop an electric car and did so in 2011 with a fully electric Experimental Phantom concept named 102EX (which was followed by 103EX). But in 2011, the urgency was not there to fully commit to electric power, so the company did not go further.

Now that there is a commitment to be fully electric by 2030, the company is drawing on past experience and also the latest technologies. Thus it was able to have running prototype by September last year for real-world testing. To ensure that the new car, to be called Spectre, is a true Rolls-Royce, it will undergo the most demanding testing programme ever conceived by the marque. No less than 2.5 million kms will be covered by prototypes, simulating on average more than 400 years of use for a Rolls-Royce.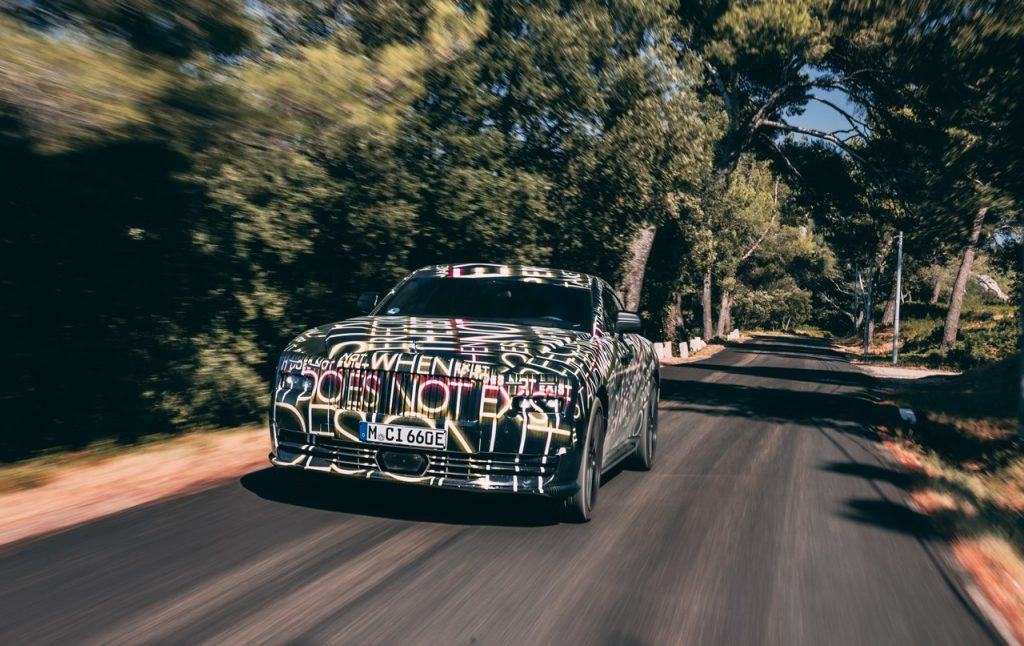 New phase in testing
Earlier this year, in Sweden, the Spectre prototype received the first 'lessons' in a finishing school that is custom designed to teach the car how to behave and react like a Rolls-Royce. Over the past months, the marque's test and development engineers have shifted their focus from extreme conditions to more formal scrutiny in a location that reflects the car's everyday use: the French Riviera.

The French Riviera and its roads present a perfect combination of the types of conditions that will be demanded from future owners of the Spectre, ranging from technical coastal corniches to faster inland carriageways. Forming a crucial part of the global testing programme, a total of 625,000 kms will be covered.
This phase is split into two parts, beginning at the historic Autodrome de Miramas proving ground (a circuit that once hosted the 1926 Grand Prix) which is a state-of-the-art test and development facility. The engineers will be able to do their testing in privacy as there are more than 60 kms of closed routes and 20 test track environments over its 1,198-acre site.

These include irrigation units that create standing water, demanding handling circuits with tight corners and adverse cambers, as well as a heavily banked 5-km 3-lane high-speed bowl, enabling the Spectre to be tested at continuous high speeds.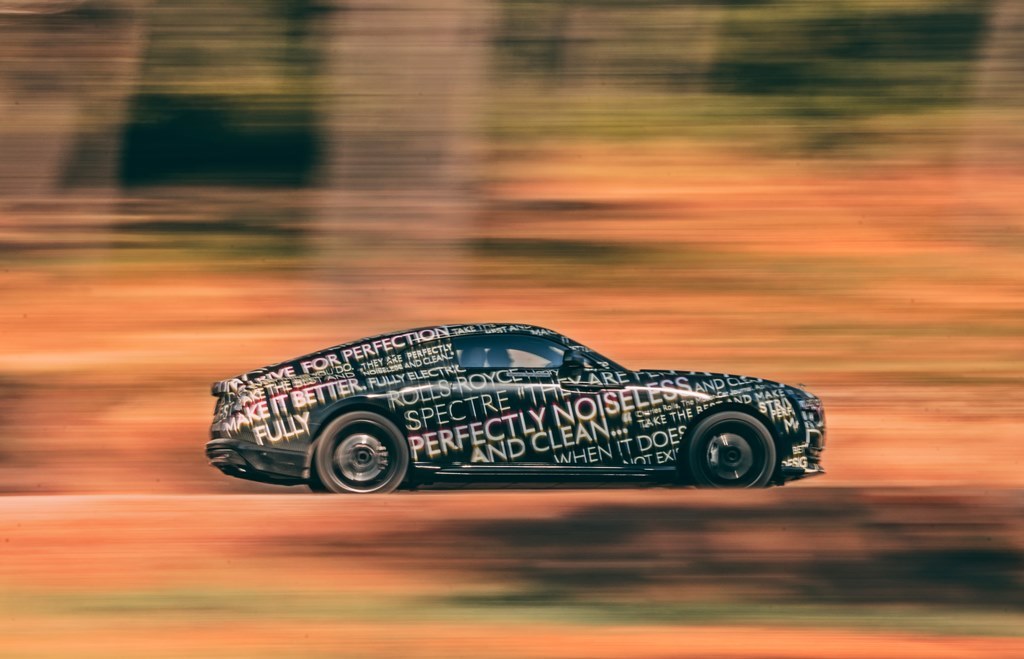 Driving in real-life conditions
The second phase of testing moves around the countryside surrounding the Autodrome de Miramas. Many Rolls-Royce owners drive around this region, therefore a significant 55% of testing here has taken place on the very roads that many production Spectres will be driven on following first customer deliveries in the fourth quarter of 2023.

This provision for testing under local, real-life conditions is repeated in key markets around the world, as Rolls-Royce will make sure that its products meet – and usually exceed – the expectations of its highly discerning customer group.

Unlike any other Rolls-Royce
The Spectre is unlike any Rolls-Royce before it. This is not only because of its fully electric powertrain, but also its unprecedented computing power and application of advanced data-processing technologies. It will be the most connected Rolls-Royce ever, with each of its components more intelligent than in any previous Rolls-Royce.

Yet developing the Spectre is not an exercise in computer science alone. The car requires a response to hundreds of thousands of possible scenarios and therefore it needs the most skilled and experienced specialists to define and finesse an appropriate mechanical reaction. Over the course of the Riviera Testing Programme, the marque's most experienced engineers are painstakingly creating a dedicated control for each of Spectre's 25,000-plus functions, incorporating variations of response depending on factors including weather, driver behaviour, vehicle status and road conditions.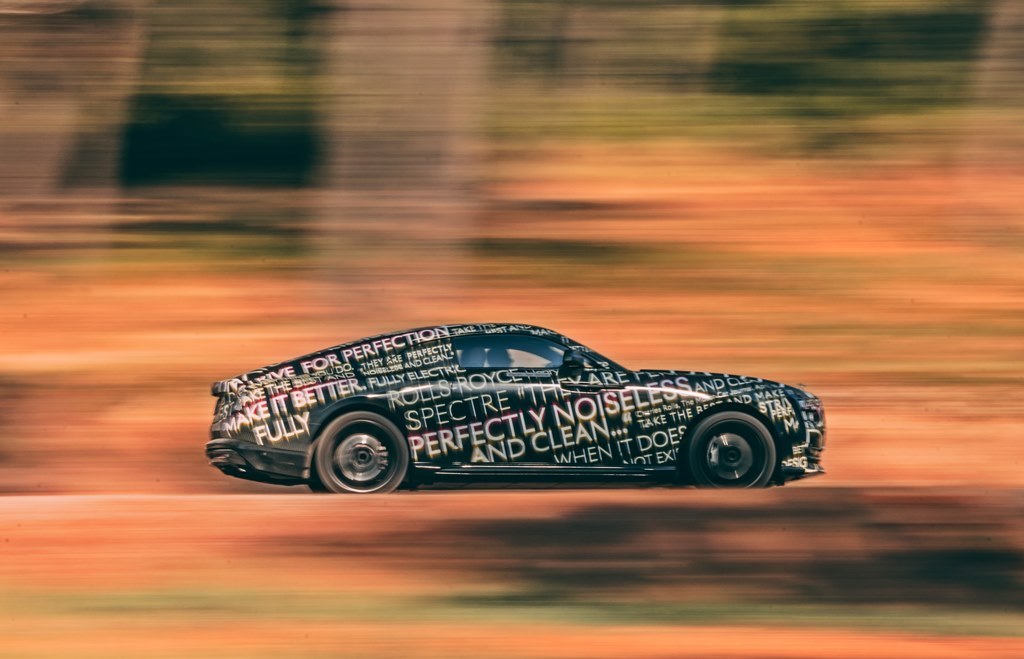 'Magic carpet ride' in high definition
Following months of continual testing, a new suspension technology has been approved that will give the Spectre Rolls-Royce's hallmark 'magic carpet ride'. This technology is now being refined and perfected at Miramas and on the roads of the French Riviera.

The Spectre will have an all-aluminium spaceframe architecture – only used by Rolls-Royce – which has enabled the designers to create a new class of Rolls-Royce – the Electric Super Coupe. To achieve the most rigid body in the marque's history, the aluminium architecture is reinforced with steel sections that provide exceptional torsional rigidity. This is combined with aluminium body sections that represent the largest of any Rolls-Royce yet.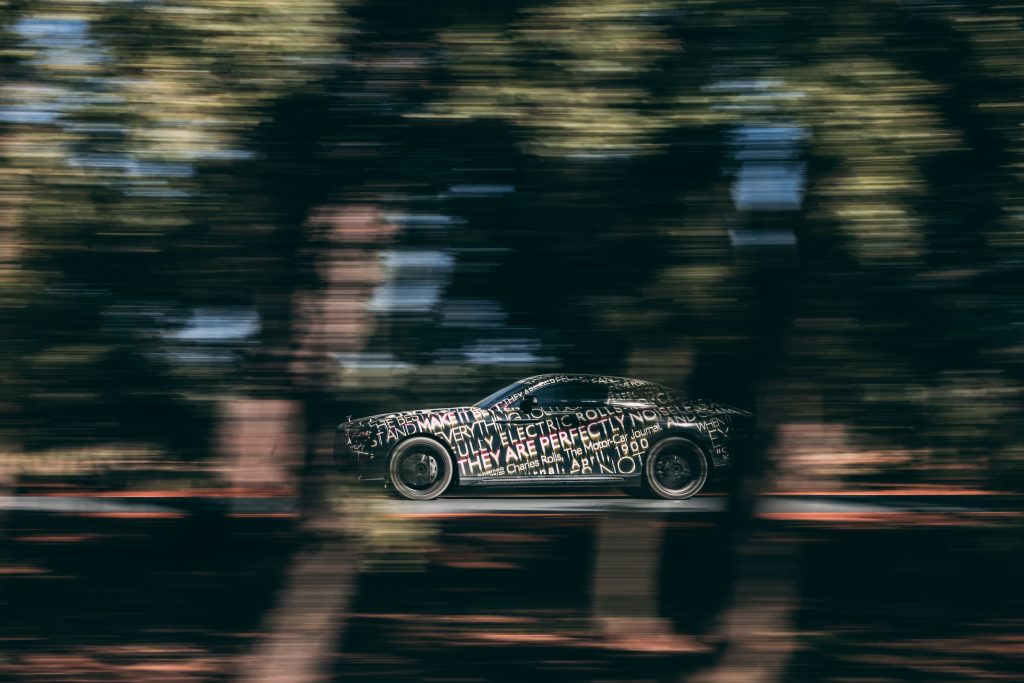 New aerodynamic standard
In announcing the redesigned Spirit of Ecstasy mascot that will sit proudly at the prow of Spectre, Rolls-Royce aerodynamicists predicted that the new car would have a drag coefficient just 0.26 Cd, making it the most aerodynamic Rolls-Royce ever created. Following rigorous wind tunnel testing, digital modelling and continuous high-speed testing in Miramas, this figure has been further reduced to 0.25. This does not just represent a record in the context of Rolls-Royce, but is unprecedented in the luxury sector.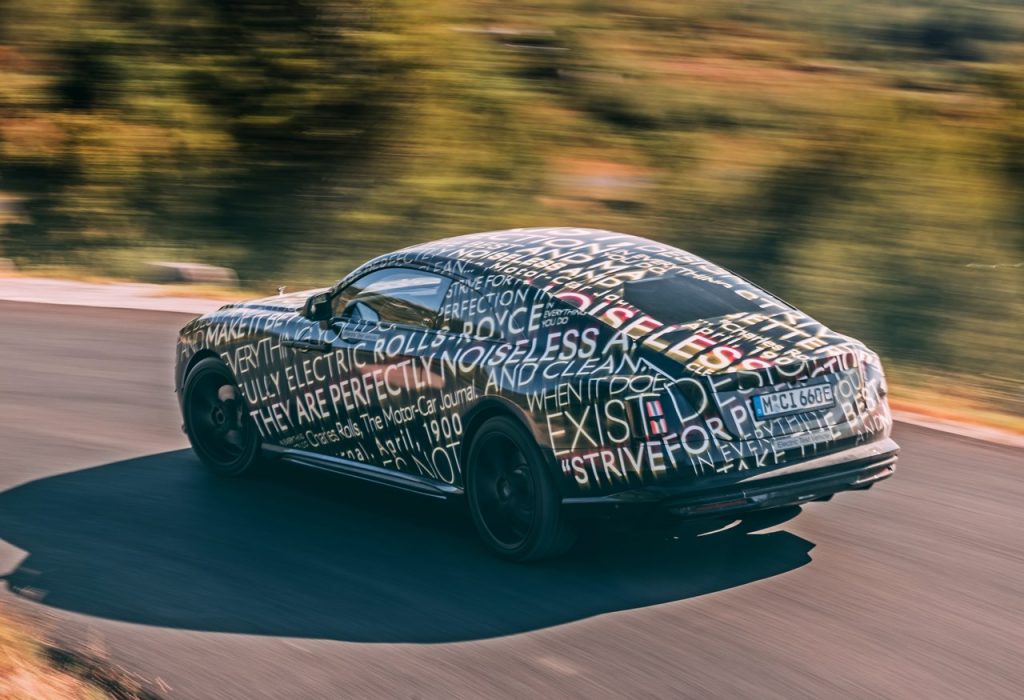 "It is no exaggeration to state that Spectre is the most anticipated Rolls-Royce ever. Free from the restrictions connected to the internal combustion engine, our battery-electric vehicle will offer the purest expression of the Rolls-Royce experience in the marque's 118-year history. This latest testing phase proves a suite of advanced technologies that underpin a symbolic shift for Rolls-Royce as it progresses towards a bright, bold, all-electric future. This will secure the ongoing relevance of our brand for generations to come," said Torsten Muller-Otvos, CEO of Rolls-Royce Motor Cars.