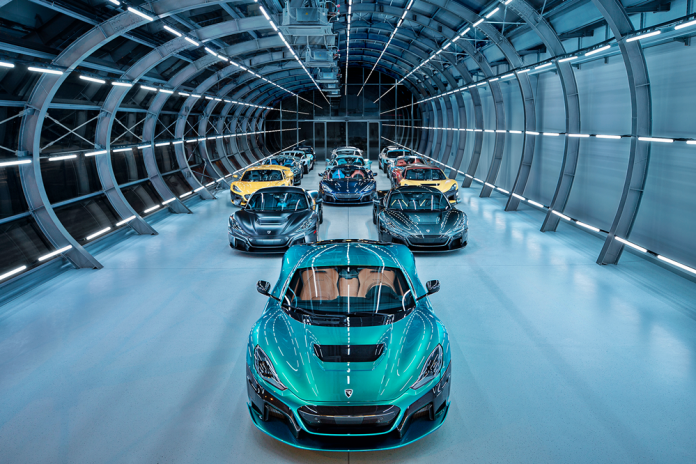 After completing car '#000' – the first Rimac Nevera EV hypercar – and running it at the Goodwood Festival of Speed, Rimac's factory is now putting the finishing touches on the first batch of hypercars to go to customers worldwide. Each unit is hand-built and at maximum capacity, up to 50 cars can be produced each year.
The first 50 units of the Nevera already have customers waiting for them to be delivered by Rimac's 25 official dealer partners in four regions. Each car takes at least 5 weeks at the final assembly line alone, while many of its parts and systems are being made months earlier at Rimac facilities.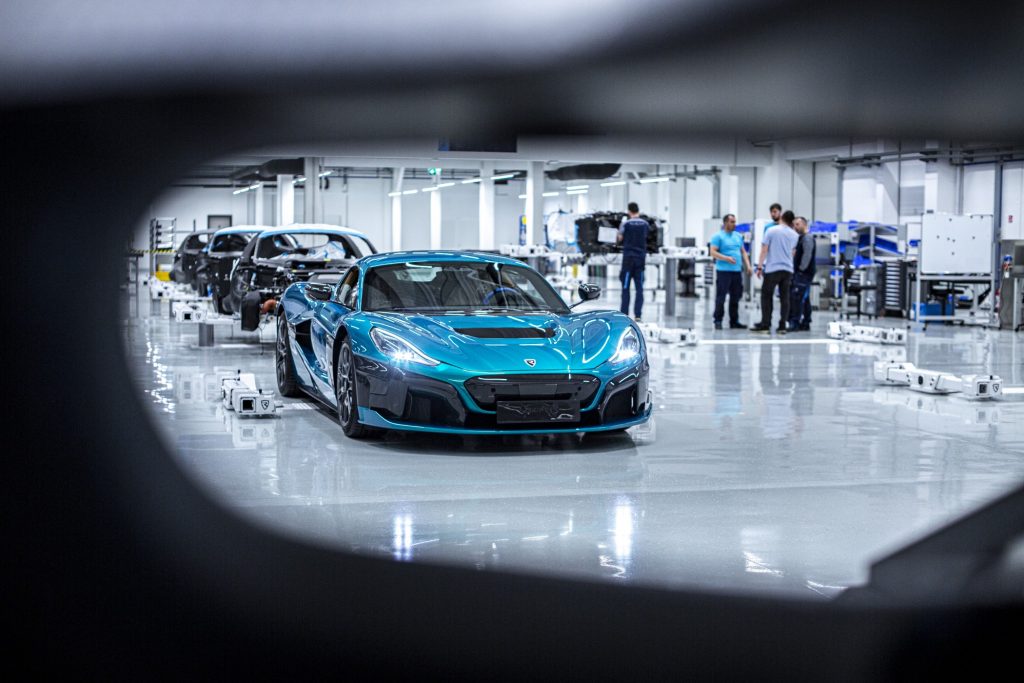 It's taken 5 years of development and testing to reach this stage, along with evolving 3 generations of powertrain technology, 18 prototypes, 45 physical crash tests and more than 1.6 million collective hours of research and development.
The world's first all-electric hypercar was developed entirely from scratch, with most key systems developed and made in-house by Rimac, the 13-year old carmaker in Croatia. To achieve the extremely high-performance targets that the team has set for the Nevera, all major components had to be custom developed. An entirely new generation battery system, inverter, gearbox, motor, control systems, infotainment and many more, were developed specifically for the Nevera.
Throughout the development process, the Nevera powertrain was redesigned 3 times in a process lasting more than two years, with each version pushing the envelope of performance further than before.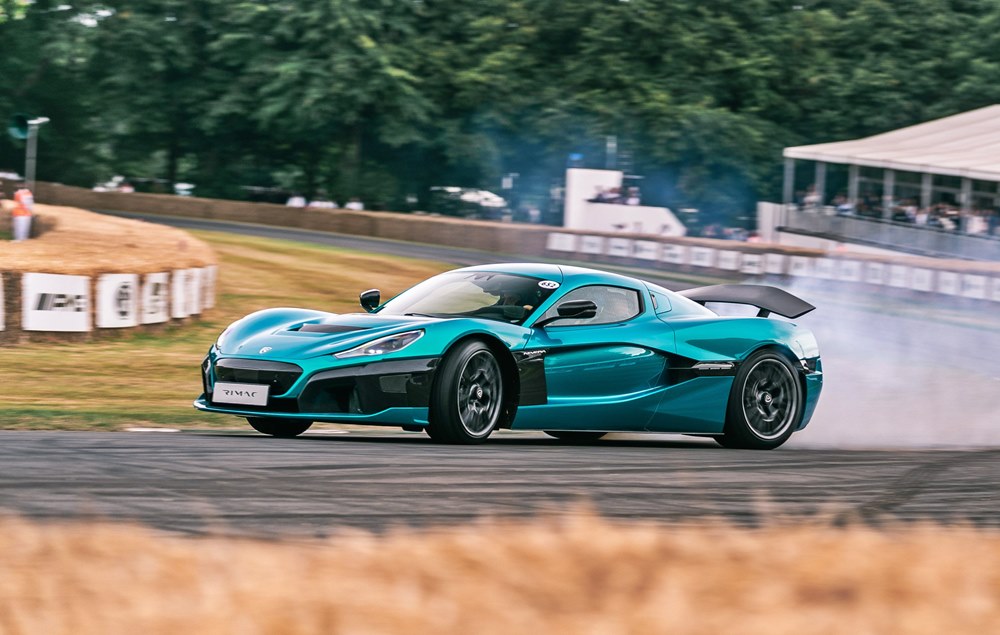 The development and homologation process was also an extraordinary journey for the whole team. Starting with initial experimental prototypes, leading on to validation prototypes and then pre-series cars, no fewer than 18 prototype examples of Nevera were painstakingly tested in every conceivable environment and measurable aspect, from the freezing Arctic Circle to a high humidity 48oC climate chamber.
A rigorous 4-year crash testing program saw the destruction of 9 cars in 45 separate crash tests – all of which the Nevera passed with flying colours to ensure that owners will be well protected, should an accident occur.
The car's name is taken from an unexpected Mediterranean summer storm off the coast of Croatia, and gives an idea of its character. It can be a comfortable grand tourer which can transform into a super-quick projectile in the next moment. Four electric motors generate a total of 1,914 ps, which can send the hypercar from standstill to 96 km/h in a claimed 1.85 seconds and to 160 km/h in just 4.3 seconds.
"The Nevera was developed with the intention to become the cutting-edge electric hypercar it is today, ready to thrill drivers and passengers in a way they have never experienced before. I'm very much looking forward to customers taking delivery of their brand-new, highly customized cars and hearing their stories of fun behind the wheel," said Mate Rimac, CEO of the Rimac Group.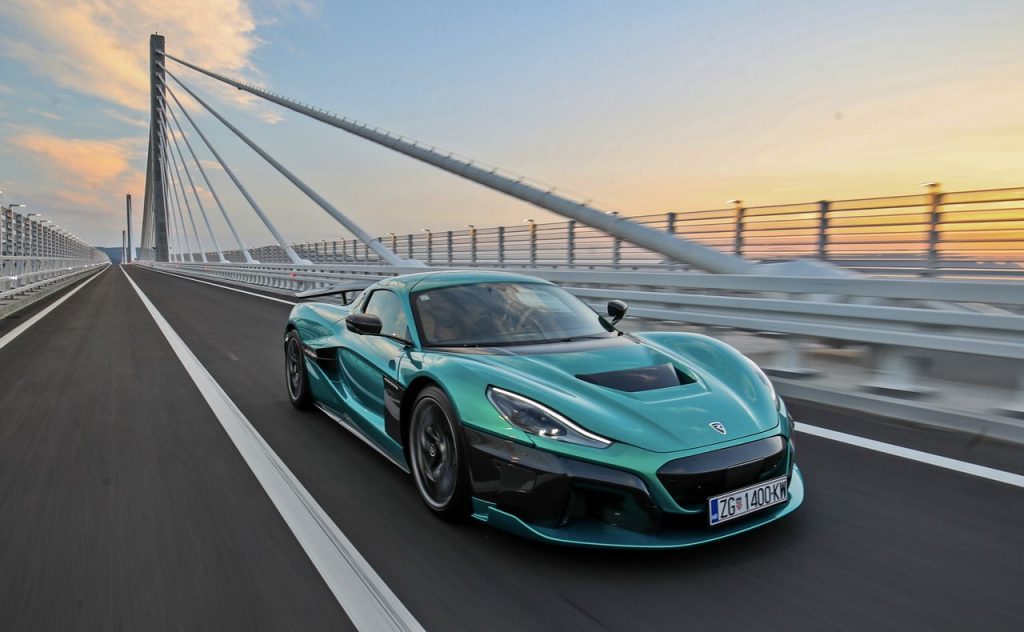 Customers have a variety of customization options available, with 36 different pre-defined paint colours and the option to go bespoke, a selection of in-house-designed liveries, 3 levels of exposed carbonfibre – including a full bare carbonfibre body – and an enormous selection of colourful leathers, Alcantara, contrasting accents and metal finishes for the interior. This will ensure that each of the 150 Neveras to be produced in total will not be the same. Incidentally, that first Nevera will remain in the possession of the company.