The Mitsubishi Motors network continues to grow in Malaysia with the opening of a new 3S Centre (Sales, Service & Spare parts) in Rawang, Selangor, recently. This brings the number of Mitsubishi Motors outlets in the Klang Valley to 16, with a total of 54 showrooms (out of which 49 are 3S Centres) and 55 service outlets nationwide.
The new outlet in Rawang is operated by Lofty Ambition (Rawang) Sdn Bhd which is not a newcomer as a Mitsubishi Motors authorised dealer. The company, which has been an authorised Mitsubishi Motors dealer since 2014, also operates three other outlets for the brand in Ipoh, Taiping, and Sitiawan in Perak.
Besides being strategically located to serve customers and Mitsubishi owners in the surrounding areas, the 3S facility is also accessible via the PLUS North-South Expressway, useful to note for travellers who may need assistance on their journeys.
The 3S centre consists of a 3-storey shoplot and has a built-up area of 4,000 square feet. It is designed in accordance with the Mitsubishi Motors' brand identity and presents the brand's global brand message: 'Drive Your Ambition'.
Customers will be able to view new Mitsubishi models in the showroom while those who send their vehicles to the service centre can make use of a comfortable customer lounge which has complimentary wifi service. The service centre is fully equipped with the necessary tools for maintain Mitsubishi vehicles and the technicians have also been thoroughly trained for their work.
Congratulating Lofty Ambition for opening another Mitsubishi Motors showroom, Shinya Ikeda, CEO of Mitsubishi Motors Malaysia (MMM), said: "This goes to show the company's confidence in the Mitsubishi brand, and commitment to further strengthen Mitsubishi's presence and network in Malaysia. This new showroom is to serve our customers better in the Klang Valley as we see a huge potential for business growth, especially for the Triton pick-up truck and XPANDER 7-seater crossover."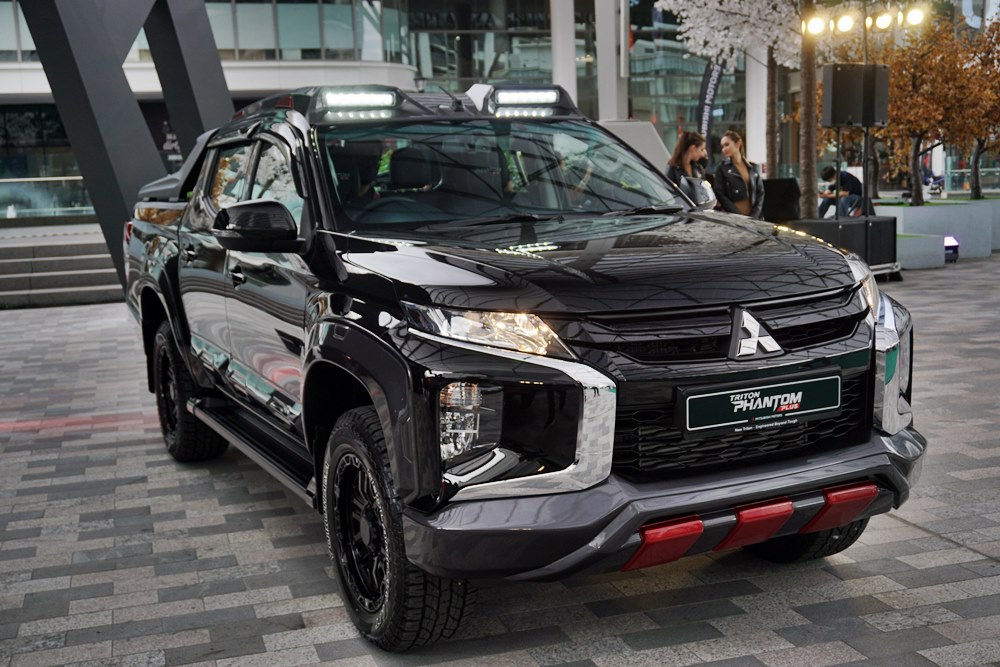 Commenting on the business situation this year, Mr. Ikeda said that, during the first half of the year, MMM sold 12,261 cars, a 63% growth compared to the same period in 2021. "Our estimated market share is 4% and Mitsubishi Motors is retaining its position in the top three spot among non-national brands in Malaysia," he added.
To know more about Mitsubishi Motors' products and services in Malaysia or to locate an authorised dealer in the network, visit www.mitsubishi-motors.com.my.