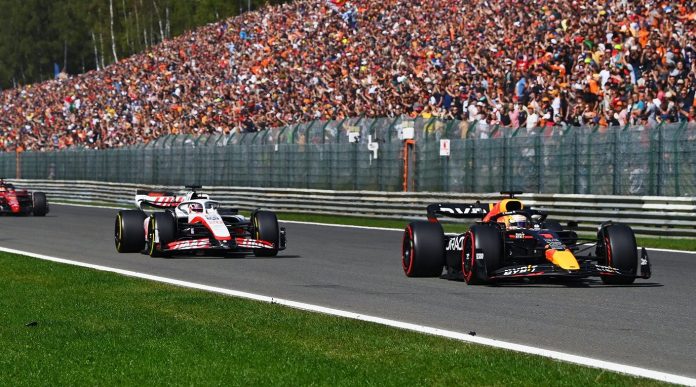 With Red Bull Racing's Max Verstappen and Ferrari's Charles Leclerc – the two F1 championship frontrunners – starting near the back due to penalties for excessive changes to engines/components, a lot of 'action' was expected. They were not the only ones with those penalties as another 5 other drivers were also demoted from the positions they had qualified for.
Both of the Scuderia Alphatauris had issues and could not make it to the starting grid, so they had to start from the pits.
Ferrari's Carlos Sainz, on pole, had a good start, pulling quickly away from Red Bull Racing's Sergio Perez who was more occupied with preventing Alpine's Fernando Alonso from sneaking past. But Alonso was quick enough and got through to second, followed by Mercedes-AMG's Lewis Hamilton. However, in the scramble to slot into second, Alonso and Hamilton had contact and both ran wide.
The incident was noted by the Stewards and while Alonso grabbed fourth, Hamilton was getting a message from his team to stop as he entered Turn 16 – the damage was severe enough that he would have to retire. Later, the Stewards would not consider penalizing either driver for the collision.
Further back, Alfa Romeo's Valtteri Bottas and Williams Racing's Nicholas Latifi also had contact as the Williams driver went wide and spun into the Alfa Romeo. For Bottas, the race ended early as he got stuck in the gravel.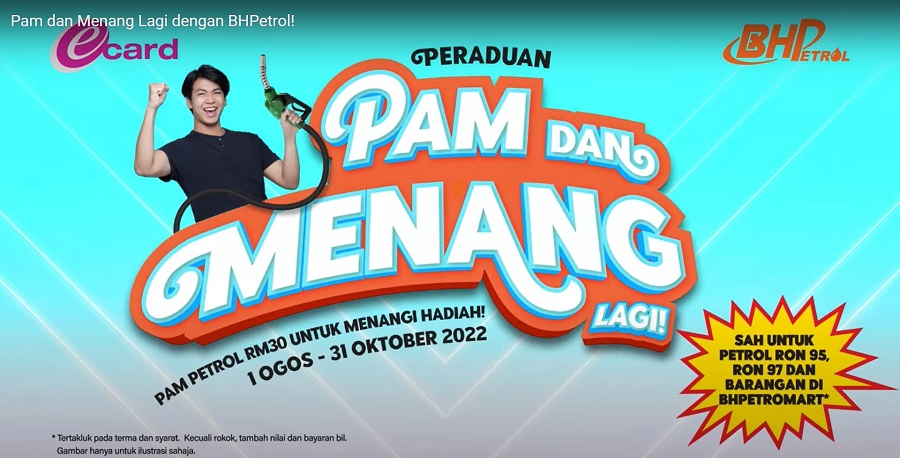 The incidents brought out the Safety Car on lap 2. Sainz was in the lead ahead of Perez while Mercedes-AMG's George Russell third during the time that Alonso and Hamilton were clashing. But it was the two championship leaders that had attention and Verstappen had moved up to eighth (from 15th on the grid) while Leclerc followed him through to ninth (from 16th). Leclerc took the opportunity to switch to another set of tyres while the Safety Car was out.
The F1 Safety Car left the track on lap 5 and racing resumed, thus far with two cars out. Sainz didn't have a big gap and Perez was keeping him on the defensive. Behind them, Russell was holding on to his third place as Alonso made efforts to displace him.
By lap 7, Verstappen had passed Alonso and was looking for Russell. And within one lap, he out-accelerated the Mercedes-AMG on the straight to take third place. Leclerc, however, did not make the same sort of progress up the field and his pit-stop had dropped him back to 16th.
The tyres were degrading faster than expected and Pirelli had been predicting a 2-satop strategy for the race. Sainz came in on lap 12, which gave Perez the lead and Verstappen just a second behind. Russell seemed to have dropped back a bit but still had a reasonable gap from Alonso.
When Sainz rejoined the race with medium tyres, he slotted into sixth, behind McLaren's Daniel Ricciardo. His team mate had reached ninth now and though he had taken on fresh tyres 10 laps earlier, the degradation would bring him in again at some point.
Lap 13 saw Verstappen easily pass Perez to take the lead. Behind the two Red Bulls was Russell and then Aston Martin's Sebastian Vettel, followed by Sainz. Alonso had pitted and was trying his best to move back up from the 11th place he rejoined the race in.
Perez went in on lap 15 and when he rejoined, he was behind Sainz and more importantly, ahead of Leclerc. The Ferrari driver made a move to get past but Perez held his place going through a turn. A lap later, Verstappen was in the pits to get medium tyres. He rejoined in second, ahead of Perez but 4 seconds behind Sainz who had inherited the lead.
Lap 18 saw the Dutchman capture the lead as DRS propelled him past approaching Turn 5. Behind him, Sainz would be fighting to keep his place while Perez was snapping at him. Russell was too far back with a 7-second gap but there were still 26 long laps left. Leclerc too was 7 seconds behind him, and Alonso also had the same gap to the Ferrari.
At the halfway point in the race, Verstappen was in the lead with a 7-second gap to his team mate. Sainz was third and 10 seconds behind the leader while Russell was maintaining his fourth position without worrying too much about Leclerc who was fifth and 11 seconds behind.
Sainz left his position on lap 24 switches to the hard compound, while Leclerc took on mediums. Rejoining the race, Sainz was in fourth while Leclerc was behind Alpine's Esteban Ocon in seventh. Alonso had also come in and took on hard tyres, dropping to 13th when he was back on the track. The drivers within the top 10 were spaced apart too far to make an effort to move up and risk an incident putting them out. But Leclerc was determined to work his way up further and slowly picked off one rival after another.
By lap 31, Leclerc was past Vettel and into fifth place, looking ahead for Russell. With 13 laps to go, the Mercedes-AMG driver was still working hard to try to get on the podium so it was taking a while for Leclerc to catch up with him.
Verstappen reported some shifting issues but his engineer told him not to worry. Having had almost certain victories snatched from him in the closing stages of previous races, he was understandably paranoid about mechanical failure. But he had a 13-second lead, which also meant that he did not have to push the car so hard. And Perez was just behind, ready to take over, if the worst happened.
The battle for that last point-paying position was still hotly-contested. Williams Racing's Alex Albon was holding on, but Aston Martin's Lance Stroll kept closing in and McLaren's Lando Norris was watching from 12th to see if he could sneak past.
As 4 laps remained, Leclerc seemed to give up trying to catch up with Russell and was probably wanting to ensure that he could cross the line in fifth at least, or might try for an extra point at the end with a fastest lap. The finishing order seemed to be almost certain, barring any unexpected problems to the leading cars.
For the Alpine F1 team, things were looking good as both Alonso and Ocon (running in sixth and seventh) would collect points from the Belgian GP. It would give them a more comfortable position in the championship, especially as McLaren was unlikely to get any points this time.
As expected, Leclerc came in on lap 43 to quickly get a set of new tyres and rejoined right ahead of Alonso. He was a bit slow, and Alonso got past but the Ferrari driver managed to overtake the Alpine into Turn 5 and off he went to try to get the fastest lap before the race ended when Verstappen led his team mate across the finish line. Sainz had managed to stay ahead of Russell to be the one to stand on the podium in third place.