September 16 has long been a special day for Malaysians as it is the day, in 1963, when the East Malaysian states of Sabah and Sarawak and Singapore united with the Federation of Malaya to form Malaysia. And this year, on the 59th anniversary of Malaysia Day, BMW Group Malaysia will also have a special event to celebrate the day as it is also the 50th anniversary year of BMW M, its performance division.
At this joint celebration of Malaysia Day and 50 Jahre M (50 Years of M), BMW M owners and enthusiasts will gather on September 16 to create the largest gathering of BMW M performance vehicles in the country.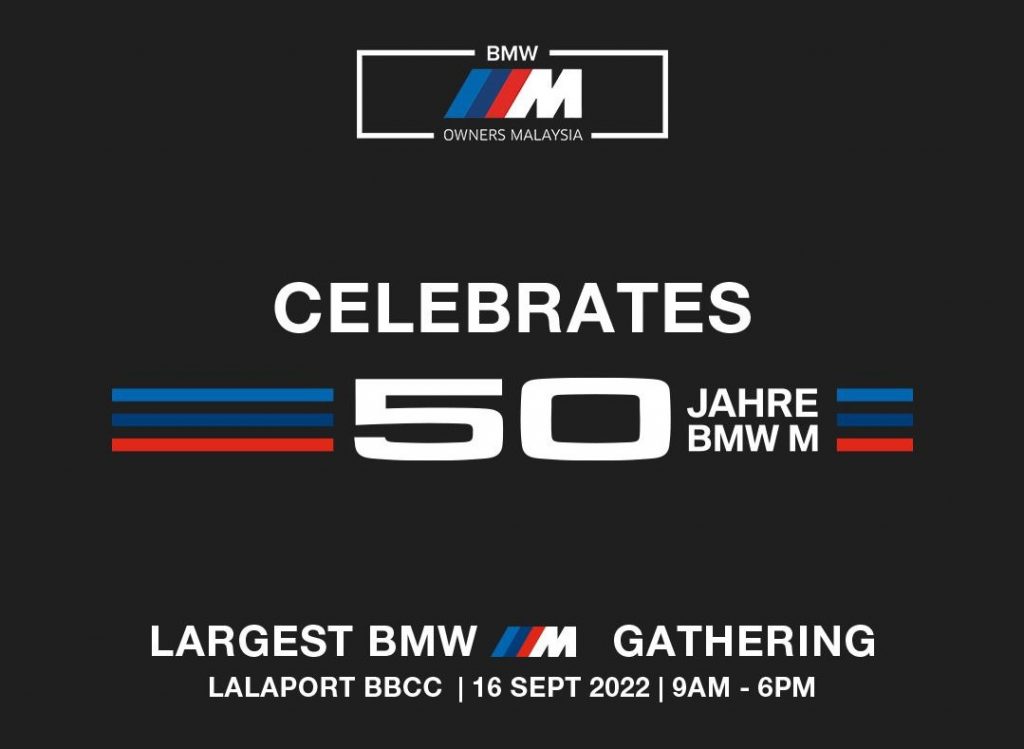 Over 150 M vehicles
This gathering will be made up of over 150 vehicles from five generations of M models which will make their way into the city centre on the morning of September 16. They will gather at 10 am at the Lalaport Bukit Bintang City Centre along Jalan Hang Tuah in Kuala Lumpur.
Open to the public, the event will also feature a special display of some of the oldest BMW M models in the country. These models have been found after a search by BMW Group Malaysia since May this year.
Other activities at the event will include music performances and engagements with the public who can win exclusive merchandise.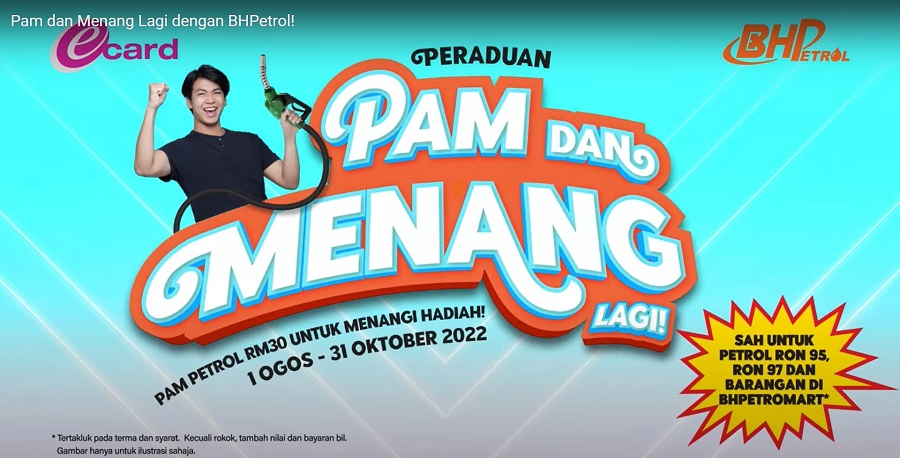 About BMW M
50 years ago, in May 1972, a small business unit with 35 employees was created and initially known as BMW Motorsport GmbH. It was only in 1993 that the present name was established, by which time its role was a fundamental part of the BMW Group, broadening its scope to more than just competition cars. It exemplified the engineers' expertise in combining authentic motorsport functionality with exclusive and sporty aesthetics, while producing its own memorable models.
Over the past 50 years, BMW M has given the motoring world many iconic performance cars – models like the legendary M1, M3, M5 and M635CSi. Although BMW M focused almost exclusively on the producing performance and racing cars, many BMW enthusiasts were also looking for the BMW M power and badging on road cars.
The M5, followed by the M3, were developed for these enthusiasts and quickly became the most iconic BMW M vehicles in the line-up. They not only won numerous championship victories in touring car racing but also performed impressively on the road.
BMW M has followed market trends and as enthusiasts came to appreciate SUVs, it developed the X5 M and X6 M, the first M models with 4-wheel drive and turbocharged engines. Today, the BMW X family members with M badges include the X3 M Competition and X4 M Competition.
With the iX M60, the brand is also headed into the electric era. For a company like BMW M, which has built up a reputation producing cars with superlative performance means that the same kind of performance cab be expected – even with electric models.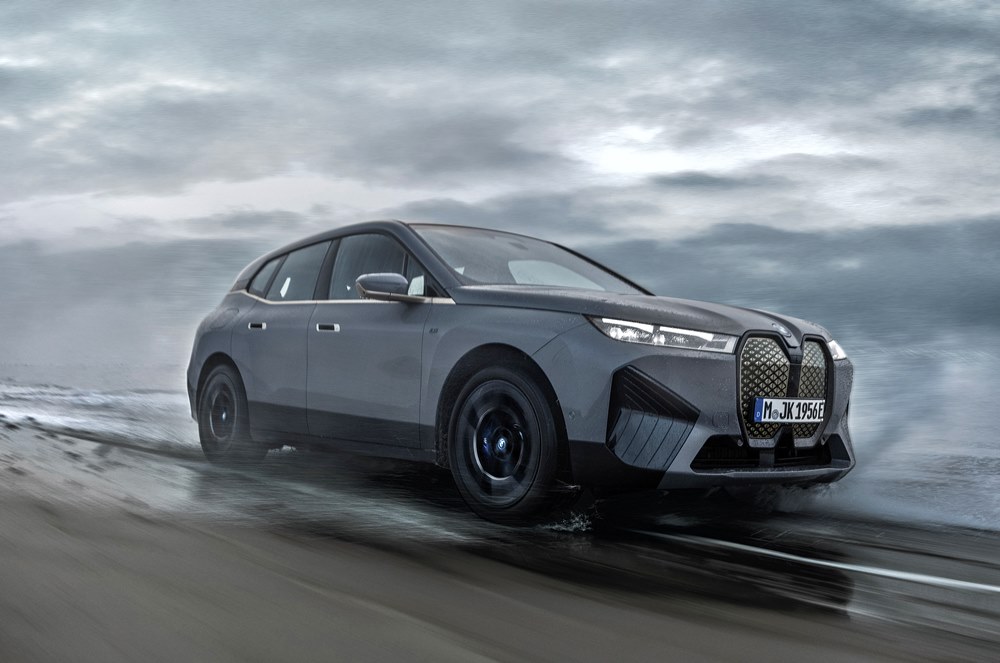 "At the BMW Group, M remains the most powerful letter in the world, as it represents our high-performance vehicles born out of pure passion for motorsports. This fascination for power, speed and dynamics has put M on the map since 1972. Fifty years on, we are thrilled to be celebrating the legacy of the BMW Motorsport GmbH with a great community of owners and enthusiasts alike. This milestone is not one we could have achieved without their loyal support throughout these years," said Hans de Visser, Managing Director of BMW Group Malaysia.