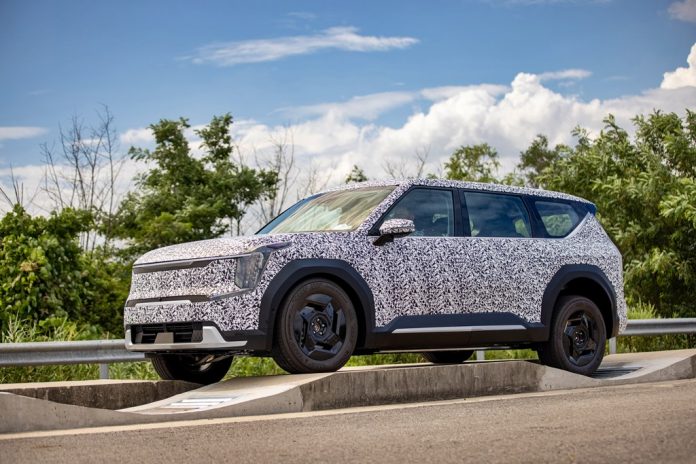 Before finally appearing in showrooms and being delivered to customers, one of the final stages in the development of a new model is extensive testing in all kinds of conditions representative of the real world. The testing will identify areas that need to be improved or changed and also validate many operating parameters.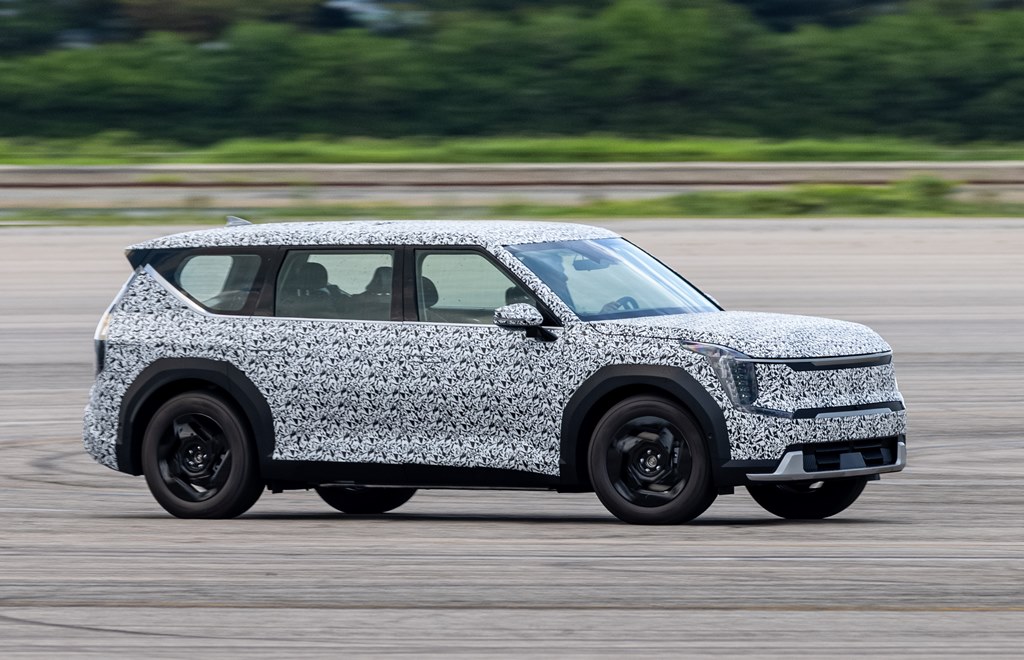 Every manufacturer has a similar process and at Kia, the new EV9 is going through this final phase. As the model designation indicates, this is an electric vehicle (EV) and will be the second dedicated EV from the Korean carmaker after the EV6. Its launch date is set for the first quarter of 2023 so there's about 6 months left to complete testing.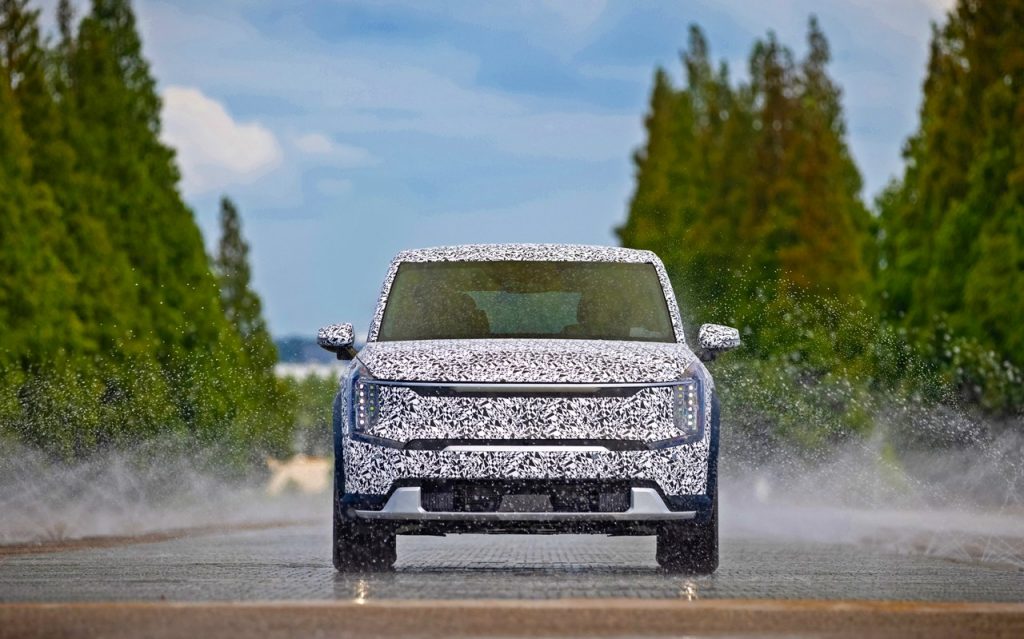 Developed over a period of 44 months, the EV9 will become the brand's flagship model which it claims will revolutionize the large electric SUV segment. As with other recent and future EVs from the Hyundai Motor Group, it uses the Electric Global Modular Platform (E-GMP) that has been optimized for EVs.
During this final testing phase, the EV9 is being subjected to a grueling verification program which includes off-road conditions (after all, it is a SUV). These include going up steep slopes and travelling over rough terrain. Deep-water crossings will also be carried out to confirm the vehicle's capabilities even in the most challenging conditions.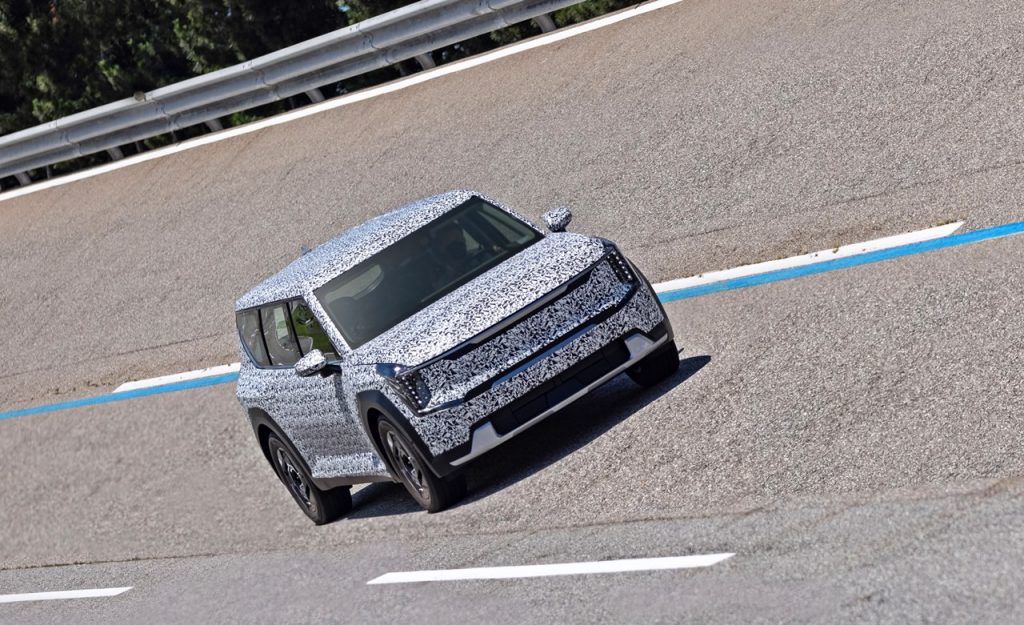 The EV9 will be capable of high cruising speeds on highways, so engineers are also testing its high-speed stability and handling, as well as roadholding on all types of surfaces. These include the cobbles of Belgian roads that severely test ride comfort and build.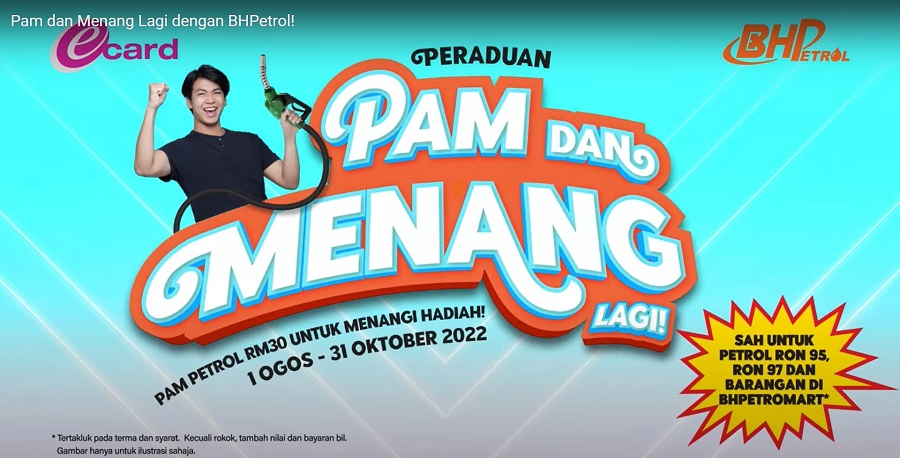 Although much of the testing is done at the Namyang R&D centre in Korea, EV9 prototypes are also being tested in other regions. One of them is in California, where the Hyundai Motor Group has a 4,300-acre site for testing vehicles.
While full technical details have not been revealed yet, the EWV9 is expected to have a range of up to 480 kms. It will be fitted with next-generation ultra-fast charging technology for 'refuelling' the battery pack. This technology allows recharging from 10% to 80% in 20 – 30 minutes.
Even with the camouflage, it is clear that the EV9 has large proportions which would make it the successor to the Telluride, the largest model currently in Kia's range. With its length of 4930 mm and width of 2055 mm, it should certainly have 3 rows of seats that might have a versatile layout like the Carnival.