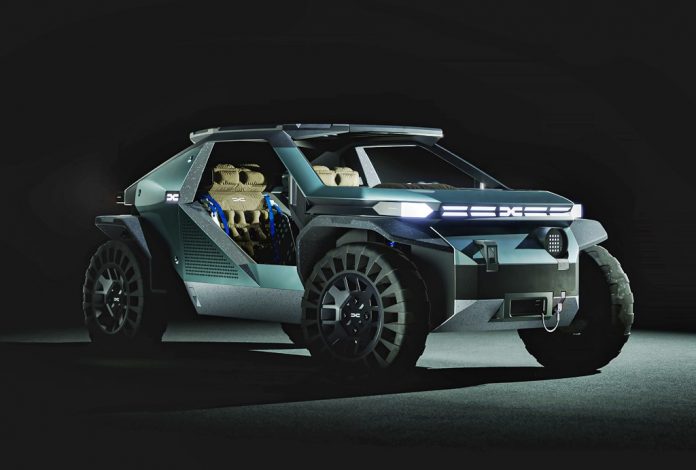 Dacia, like Skoda, was established in 1966 as a government-owned carmaker but was sold off to Renault in 1999. Under the French carmaker, the company was able to develop further and is today the largest company (by revenue) in its home country of Romania.
Over the years, Dacia has had a firm niche at the lower end of the European market, offering cars with modern features and technology at affordable prices. Like other carmakers, Dacia is constantly looking ahead to see how its products can evolve as customer needs and social expectations change.
Its 'rolling lab' is the Manifesto, a concept car which contains new ideas and innovations that could be available in future models – though the company says its design is not necessarily related to any upcoming model.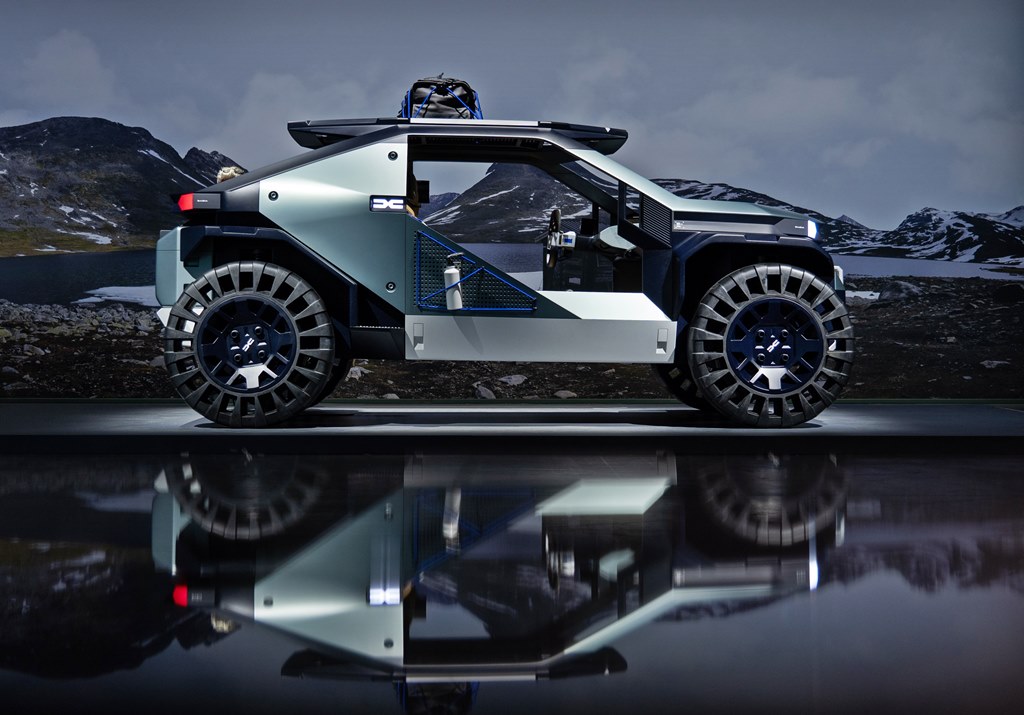 The Manifesto concept explores a connection to nature by being environmentally friendly, robust and by demonstrating usefulness in the outdoors. It has no doors, no windows, no windscreen – and that is a design feature to remove barriers between the passengers and the outside. Like riding a motorcycle, the driver and passenger are therefore fully immersed in nature and the surrounding environment.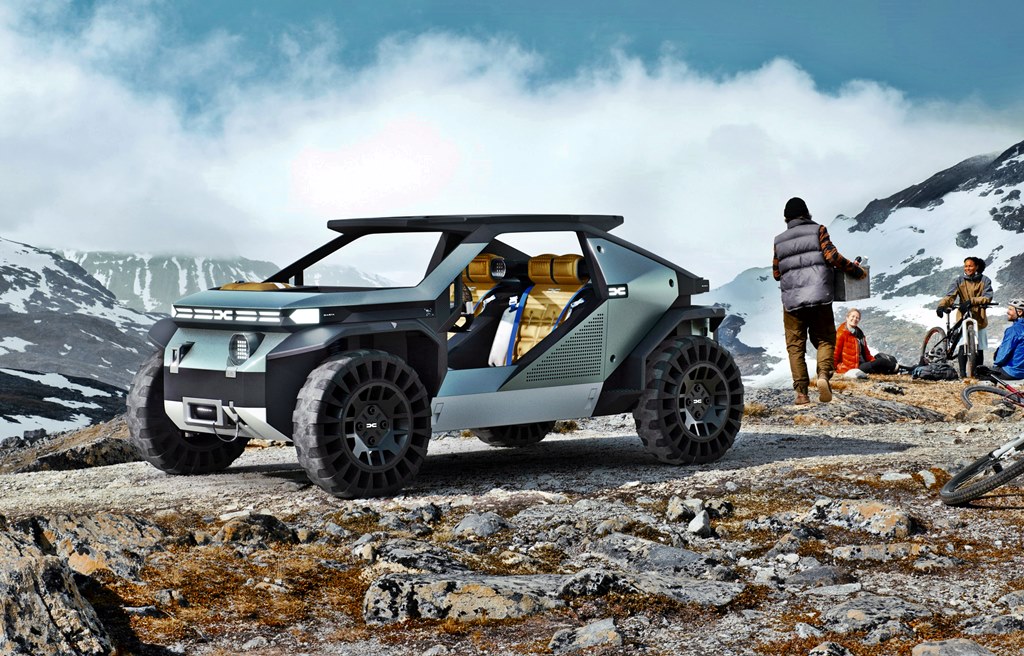 While being closer to nature, the occupants can still maintain their connection with the rest of the world with the services available on their smartphone. Dacia has developed a simple, effective and economical 'Bring-Your-Own-Device' approach that makes it possible to fully integrate a smartphone into the dashboard and on-board computer. This system is already available on several of the brand's current models and will evolve in the future.
Another example of smart thinking is YouClip, a very simple system to secure a variety of handy and modular accessories. This innovation is being refined by Dacia's interior designers and will be offered in future models.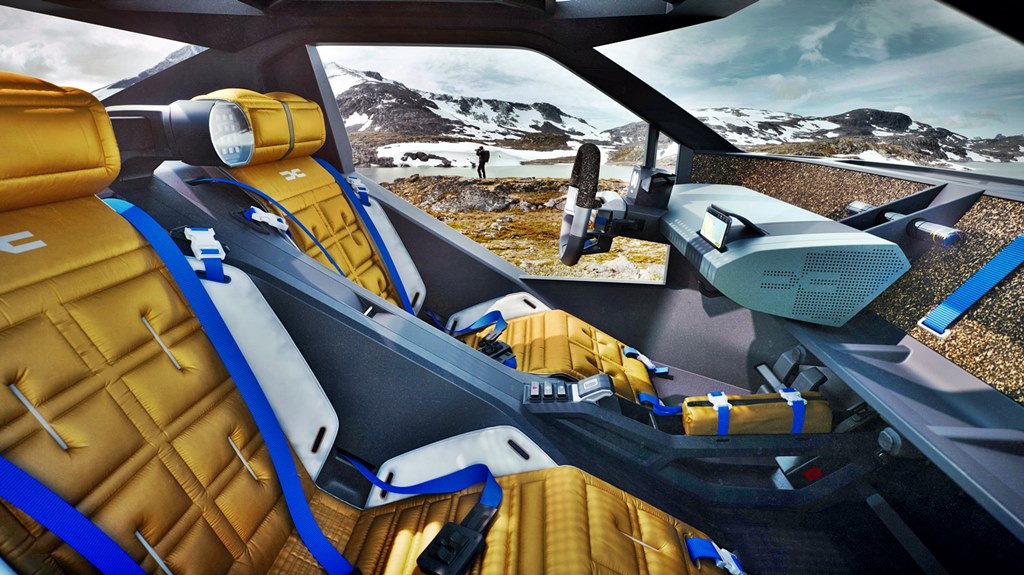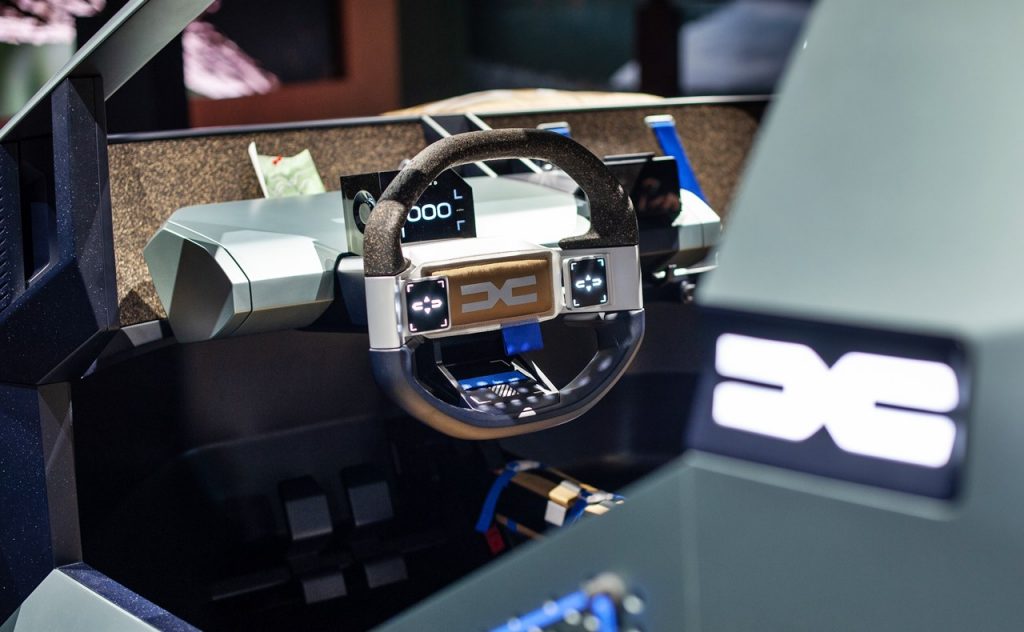 The interior is designed to be waterproof (important since it is so open) and can be cleaned with a jet washer. Not a new idea as Land Rovers also have washable interiors but it will be appreciated by anyone who goes off-road in muddy conditions. The seat covers can also be taken off to convert into sleeping bags.
Other interesting ideas on the Manifesto are the hard-wearing work surface that serves a variety of purposes, besides just being a tailgate. And if you're wondering why there's only one headlamp, it's because that single unit will be powerful enough to provide the illumination needed. It can also be detached for use separately. However, that feature might be difficult to adopt as regulations in most countries require at least two front lights.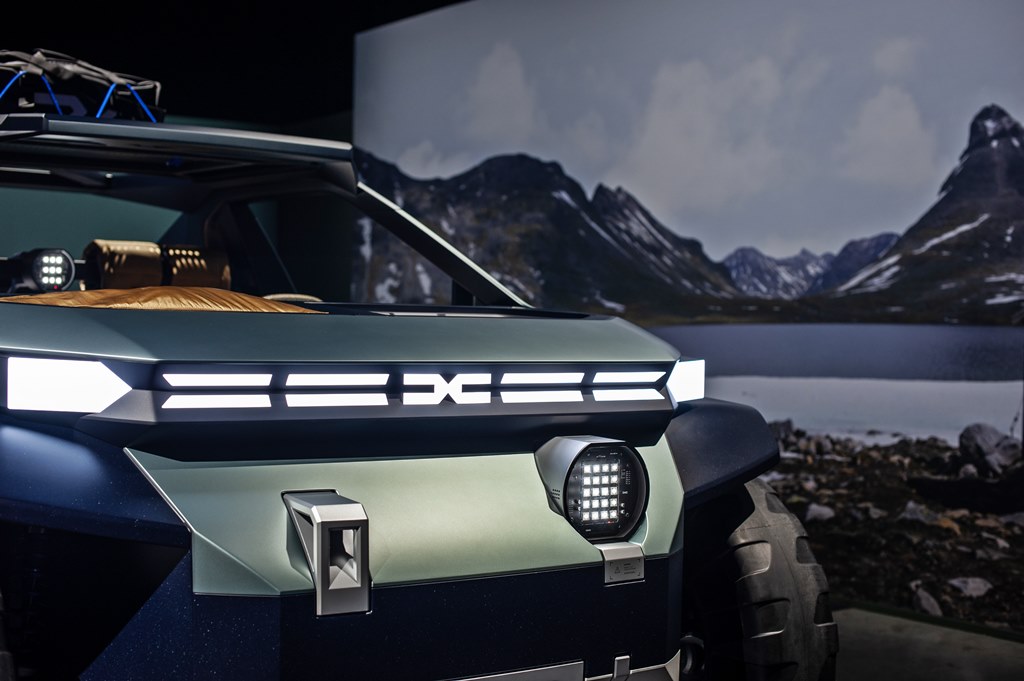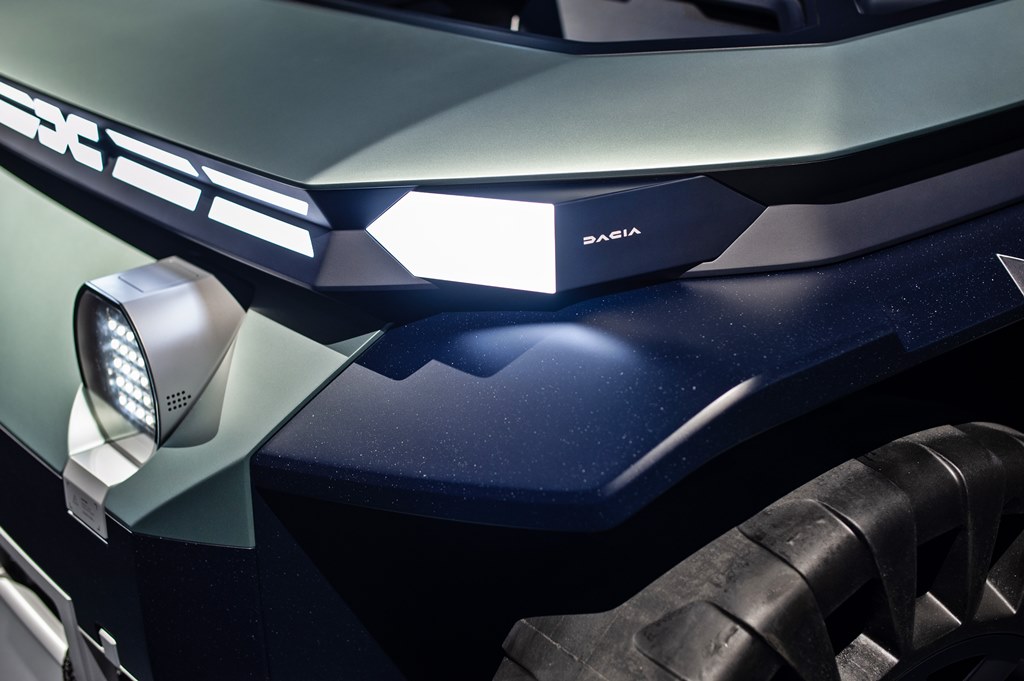 The roof rack can carry all sorts of loads as the carrier bars can shift into a variety of configurations. Dacia has already developed modular roof bars which are available on the Sandero Stepway and Jogger, and soon for the Duster as well.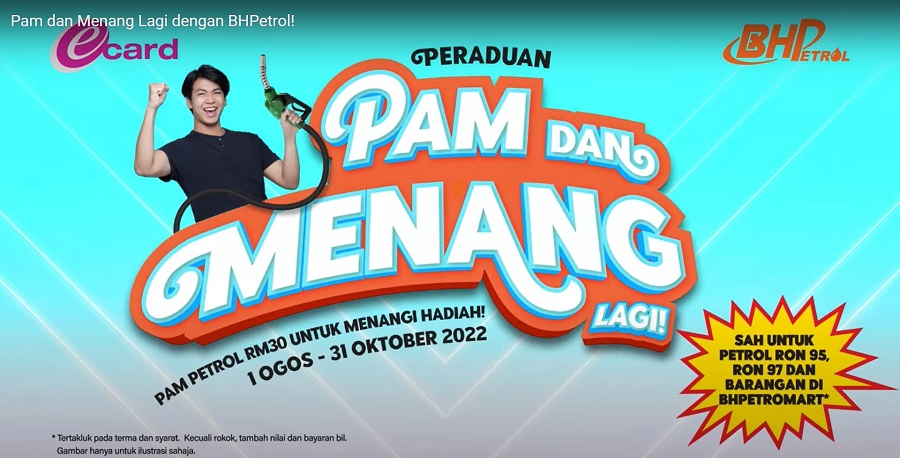 Technical details are not mentioned but it appears that Dacia is not rushing towards electrification, unlike its parent company, Renault. Its CEO recently said that the company will continue to sell models with combustion engines 'for as long as possible'.
The Manifesto therefore is likely to have a platform currently used by its SUV models with 4-wheel drive, a generous ride height, large wheels and a body built to withstand the roughest terrain. A dedicated and removable battery supplies power through a common socket, providing electricity for equipment or devices outside the vehicles.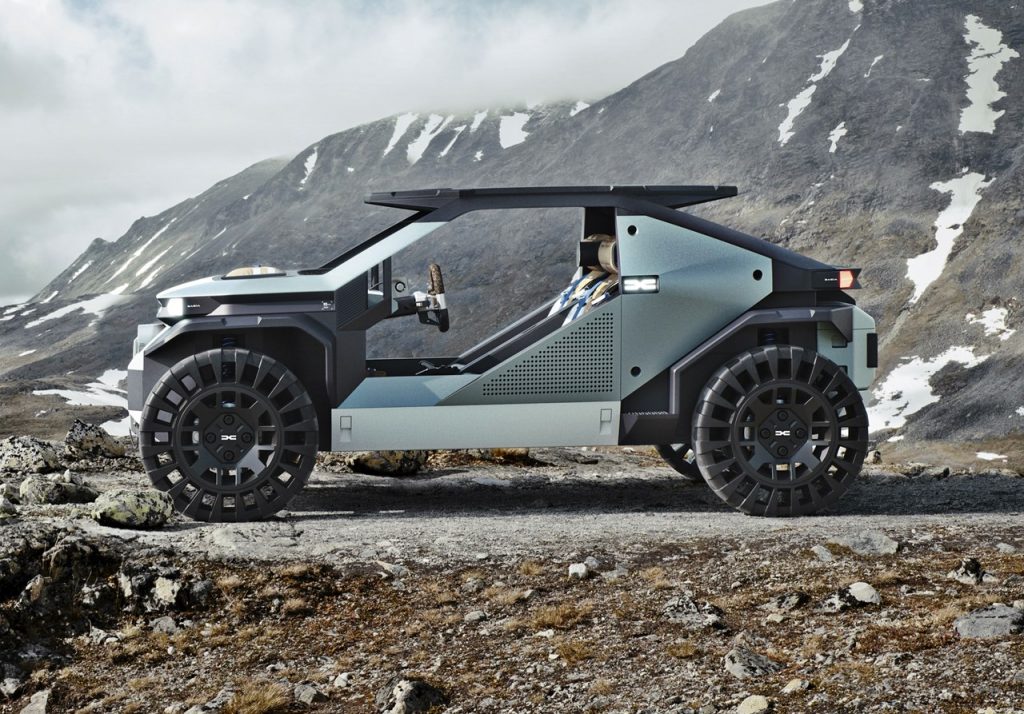 Although it is not stressing electrification, Dacia still has considerations for the environment and the Manifesto has been developed to have a minimal eco footprint. By being compact and light, it requires less energy so if it uses a combustion engine, consumption would be low.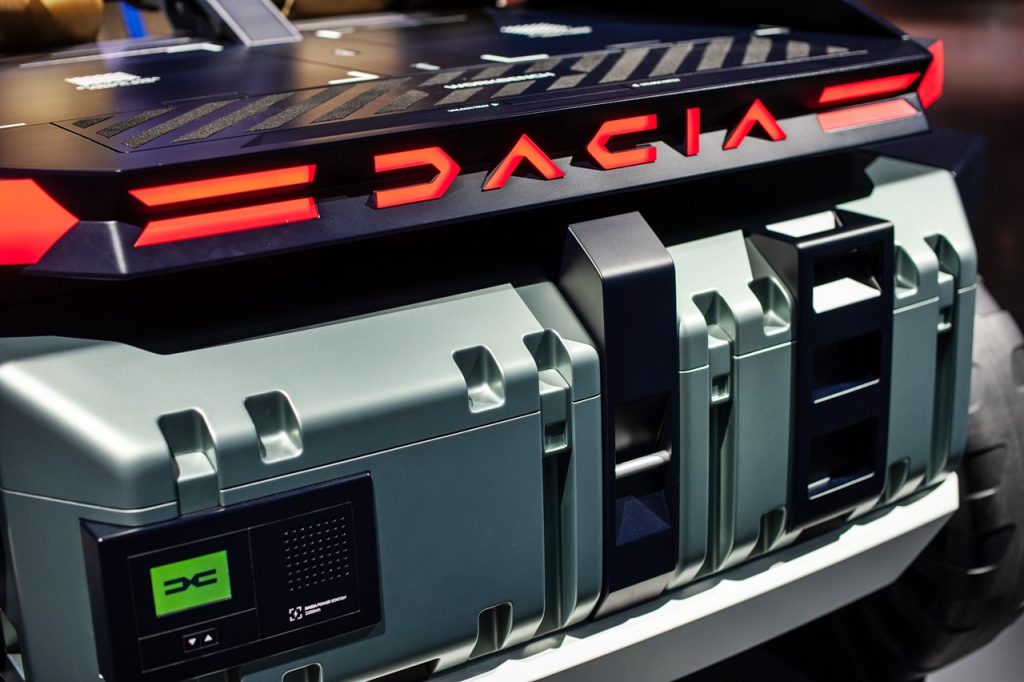 The main plastic body parts contain a significant portion of recycled material. Called Starkle, it is made from already processed polypropylene, with a flecked effect. The interior is fitted with natural materials such as the cork covering the dashboard.
The concept airless tyres are another innovative feature, as they aim for environmental friendliness as well as savings. The underlying principle is durability as such tyres are puncture-proof and are said to last for as long as the vehicle.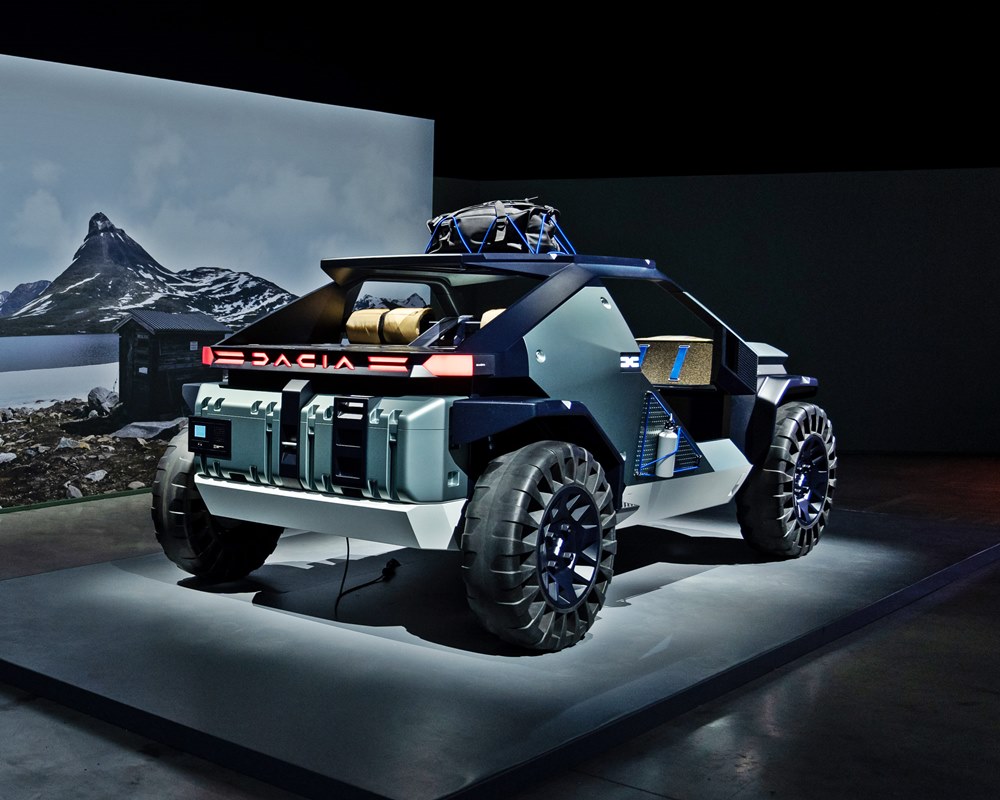 "At Dacia, we like to keep it real. As we were developing and exploring new ideas, we felt we needed to push them past 3D simulations and see what they look like in real life. As well as being a designer object, Manifesto Concept encapsulates our vision and combines a wide range of innovation – some involve extreme implementation, but they are still affordable for customers. We will be using a few of them on future Dacia models," said David Durand, Dacia's Design Director.