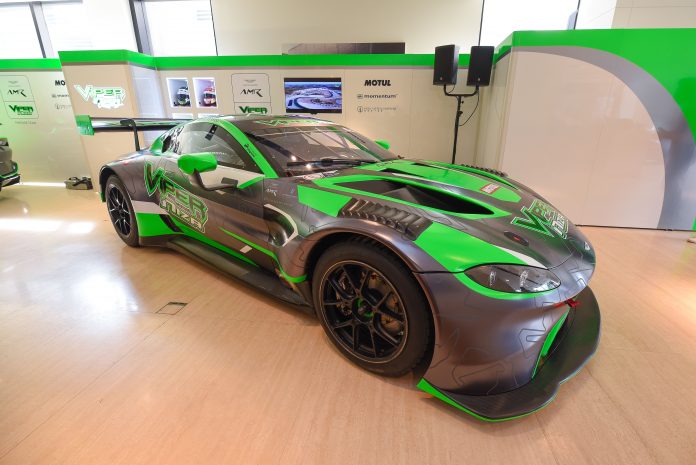 Since making its entry in 2015, Viper Niza Racing has been among the more successful fully Malaysian racing teams in regional and international competition. Its most significant victory was the class win at the 2019 TCR SPA500 24-Hour endurance race in Belgium with a CUPRA Leon.
Now, after 105 race starts by its driver and Team Principal & Owner, Douglas Khoo, Viper Niza Racing is taking a big step forward with two new racing cars for an assault in international and regional GT sportscar racing.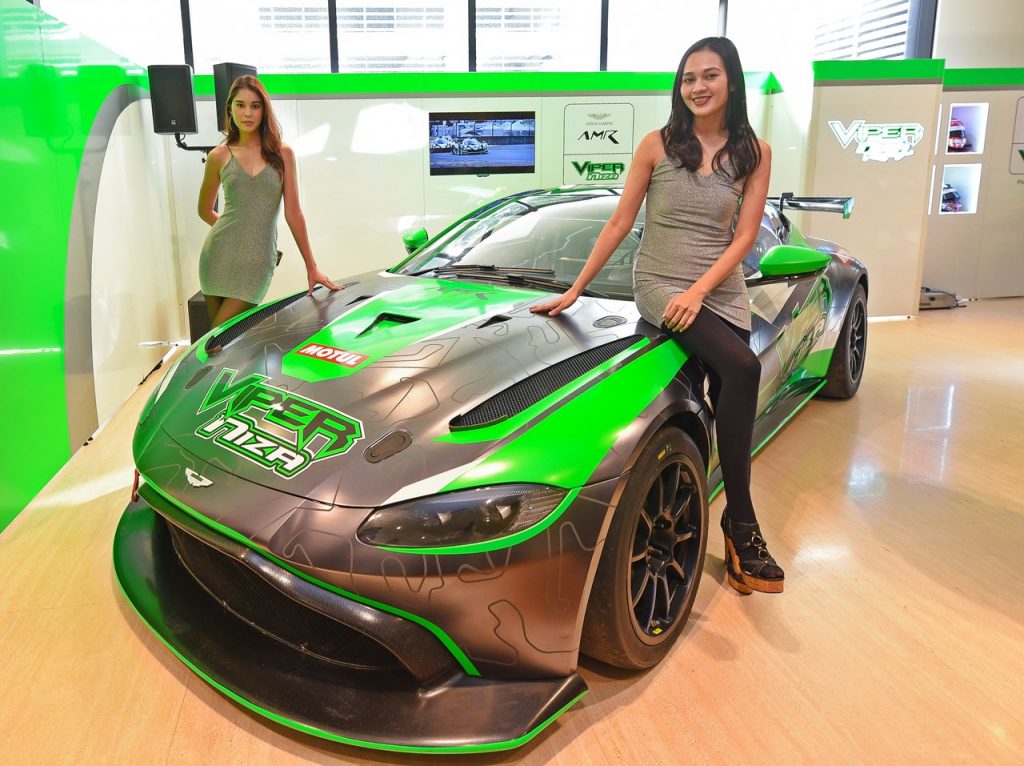 Unveiling the Aston Martin Vantage GT3 and GT4 racing cars today, Douglas said that among the reasons why the team is focusing on GT racing is the fact that there are more races to participate in, especially in Asia. With the prototype or LMP category in the Asia Le Mans series, there are a limited number of races.
"Endurance racing has always been where our passion lies, and we will continue to focus on long-distance races as we have done previously in the TCR and Asian Le Mans Series. The TCR CUPRA Leon remains in our racing program moving forward but sadly, our time with the Ligier JS P3 LMP3 race car has come to its end as the car is no longer technically eligible to compete under current regulations," he said.
"Our time in the LMP3 race car has given us a wealth of experience and knowledge and after so many great and memorable years of competing in this class, we feel that now is the most opportune time to move on to the GT3 and GT4 sportscar racing classes. These classes have exponentially grown to become increasingly competitive over the recent years with the participation of the world's top sportscar manufacturers," explained Douglas.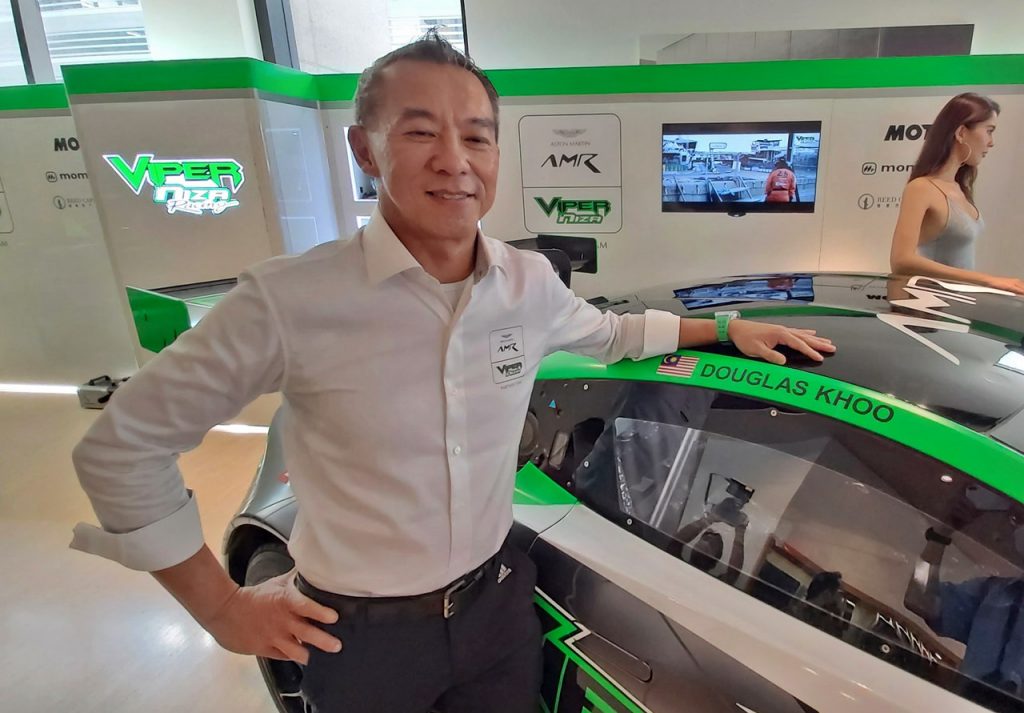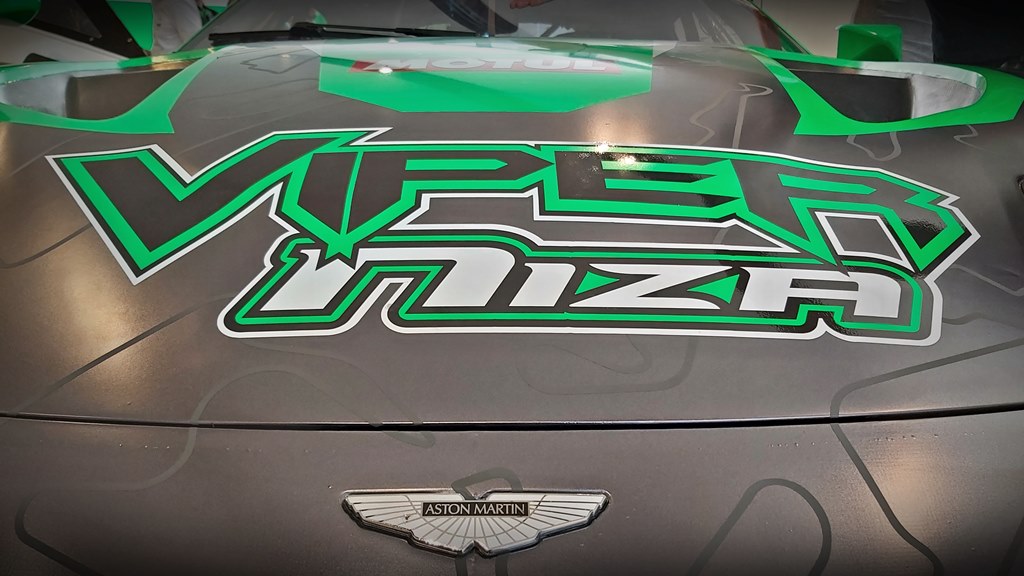 Why Aston Martin was chosen
While there are a number of choices among German and Italian sportscars for GT racing, Viper Niza Racing found Aston Martin Racing (AMR) to be willing to regard them as more than just another customer. AMR, with a long history of supporting customer teams, was the sort of partner Viper Niza Racing would like to have as it is looking to establish a longer term partnership.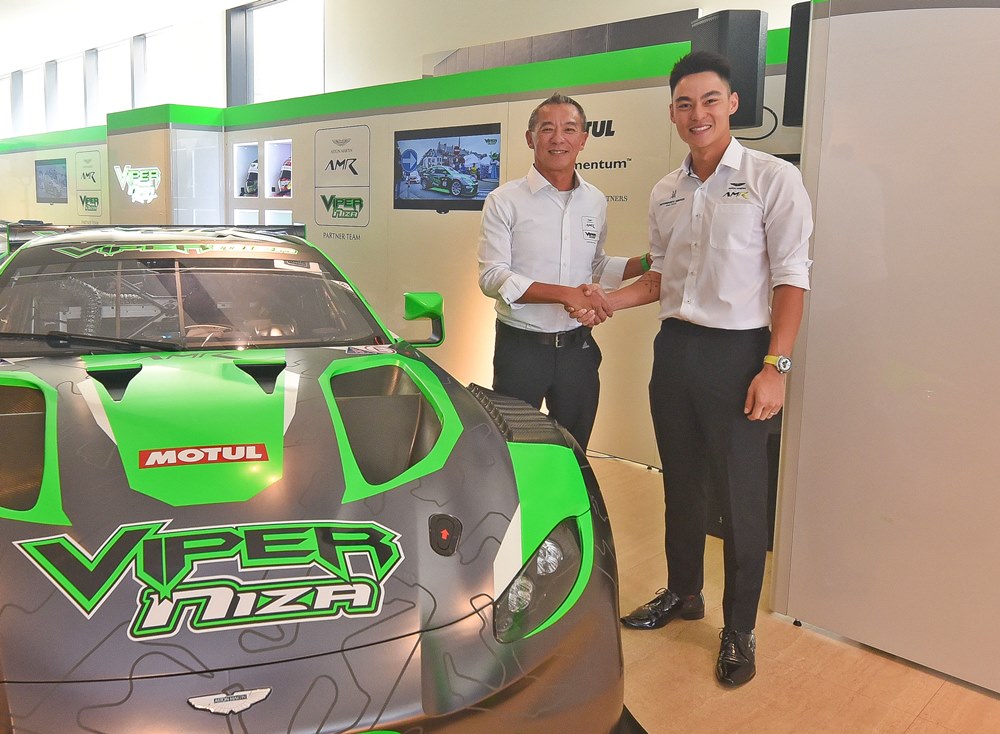 "There's no question that they bring immense capabilities to this partnership," said Weiron Tan, Director of Aston Martin Racing Asia as he welcomed Douglas and his team to the AMR family. "Viper Niza Racing's degree of commitment, professionalism and technical competence in endurance racing is next to none compared to the best teams in the world and they have continued to invest in and demonstrated this throughout their years of endurance racing."
Weiron said that the team will receive the same full level of professional racing support that is given to customer and partner teams in the region. It's AMR Asia's responsibility, besides its role as representative and distributor supplying the racing cars, two of which are now with the Viper Niza Racing team.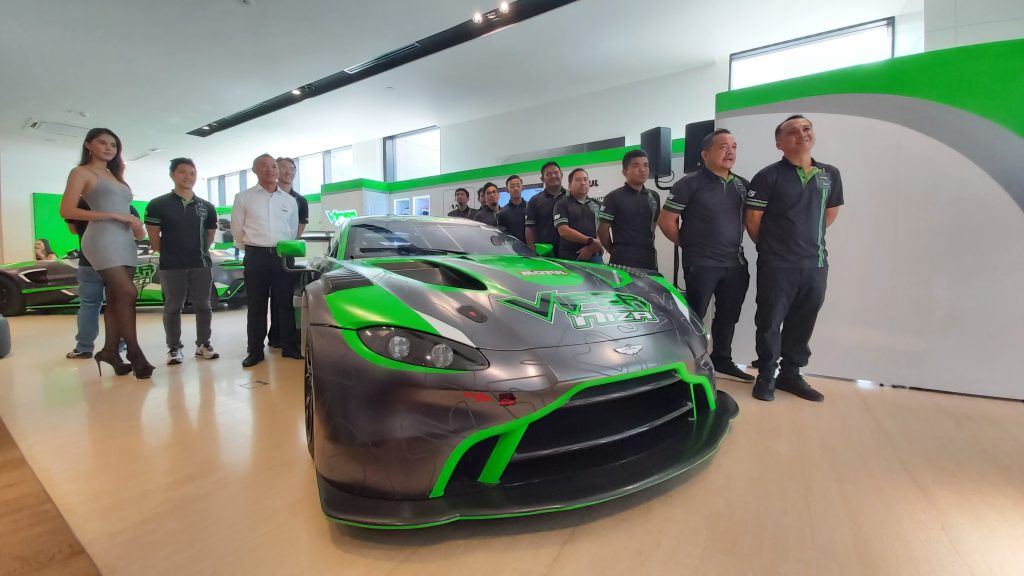 First race in Singapore
The Viper Niza Racing Vantage GT3 will make its debut in the Singapore F1 Grand Prix on October 1 & 2, with Douglas competing in the TSS (Thailand Super Series) support race. The series, which is the biggest in Thailand, features two 25-minute sprint races around the 5.063-km Marina Bay Street Circuit on Saturday and Sunday and will be held for the first time in Singapore.
"Despite Singapore being a sprint race, it will provide us with much needed seat time to shakedown and familiarize ourselves with the new car. The plan moving forward, however, will be to solely focus on endurance racing events," said Douglas, who will also have longtime endurance racing partner, Dominic Ang, as team mate.
Immediate events lined up for the near future will include competing in another two rounds of the Thailand Super Series in October and December.

The AMR Vantage GT3 and GT4
Aston Martin Racing's Vantage GT3 and GT4 racing cars contest in more than 20 major international series globally, with an extensive and wide-ranging race program that spans the full spectrum of the GT and endurance racing ecosystem. Both cars carry on with Aston Martin Racing's successful legacy in sportscar racing, and are powered by the British marque's latest generation 4-litre V8 twin turbocharged engine.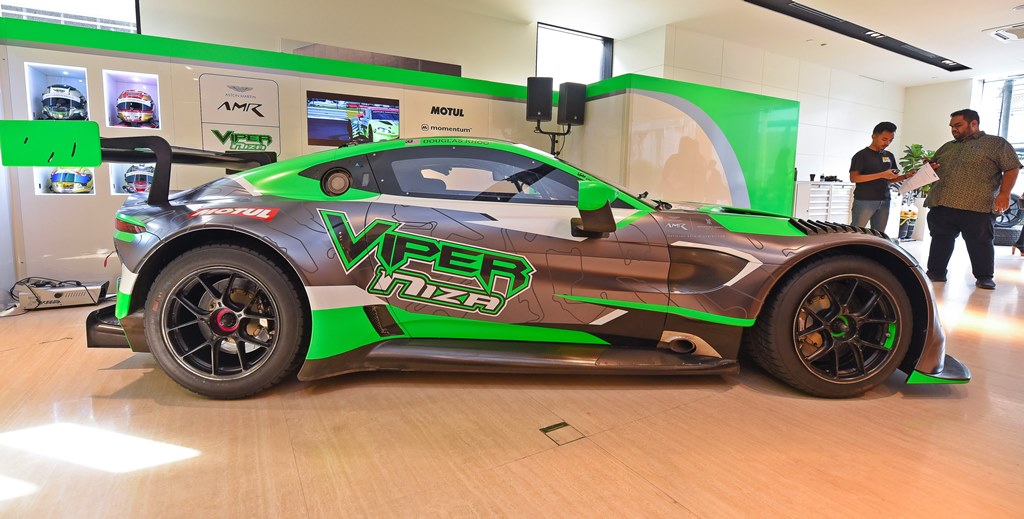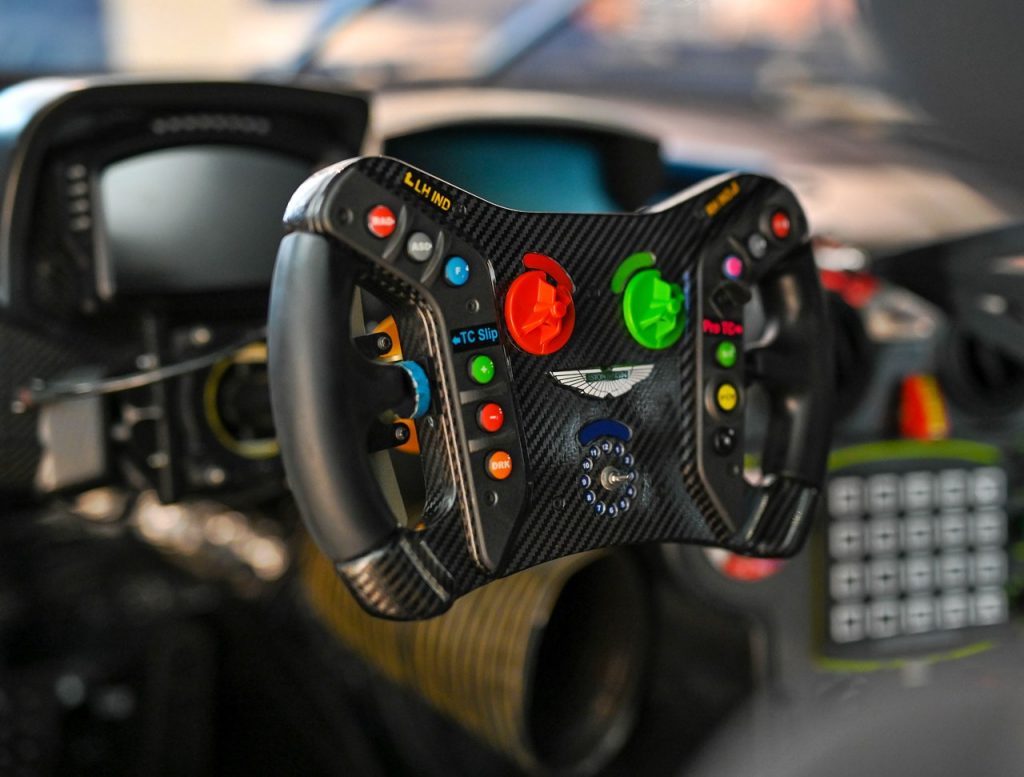 The Vantage GT3 is a full-blown racing car designed from the ground up which replaces Aston Martin's most successful customer car, the V12 Vantage GT3. It offers customers the latest in racing car technology, with development drawing on all the years of engineering and competing in international sportscar racing. The engine produces in excess of 400 kW (544 ps) of power and more than 700 Nm of torque.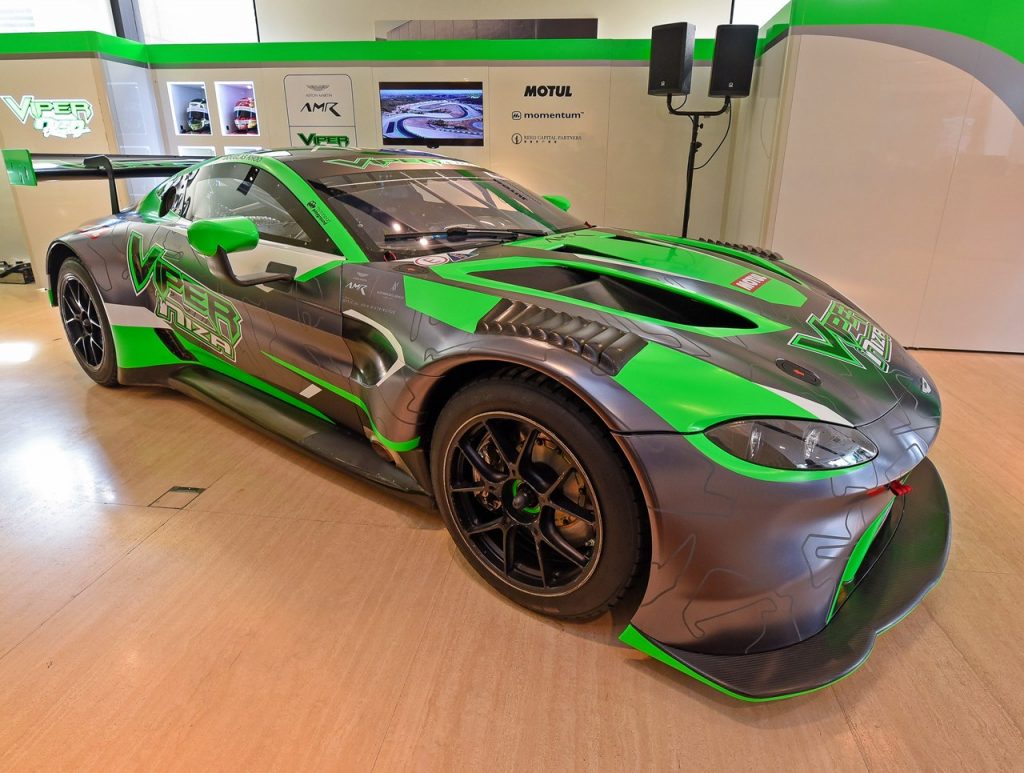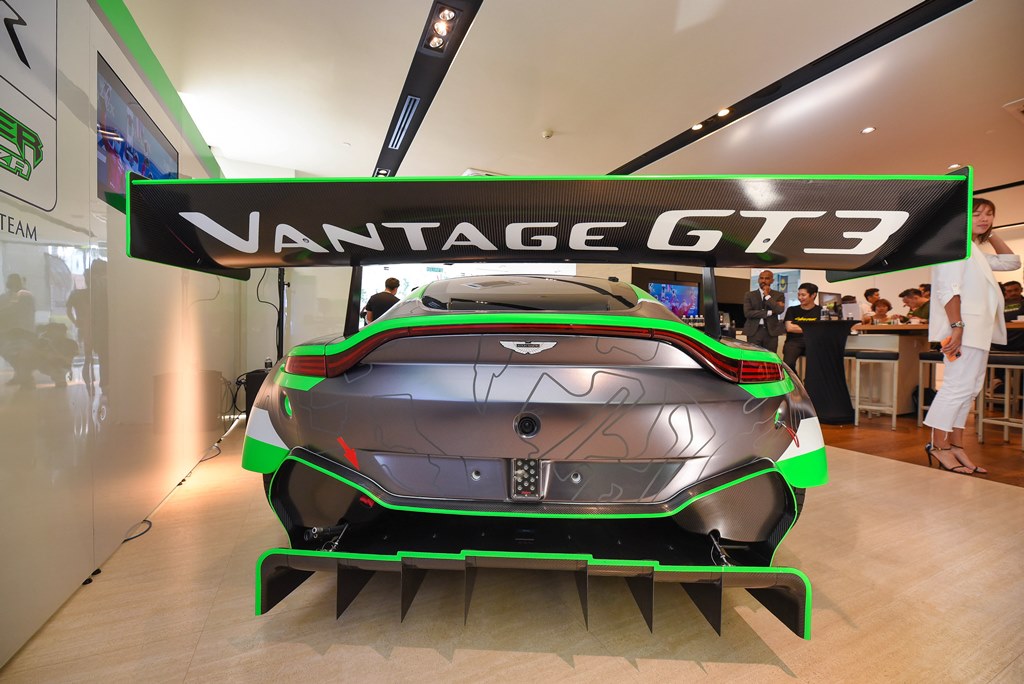 The Vantage GT4 is modeled after Aston Martin's standard production Vantage sportscar and is engineered for gentlemen drivers, giving customers and enthusiasts a direct and hard-edged racing car with competitive package, advanced aerodynamics and state-of-the-art safety features that can be maintained by amateur teams. The engine's output is rated at more than 350 kW (476 ps) of power and more than 550 Nm of torque.