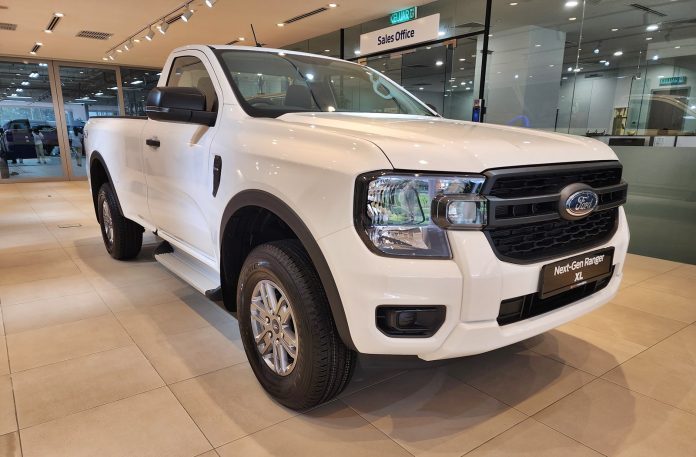 Before pick-up trucks were allowed for private registration, they were used only for business purposes, usually on construction sites of logging camps. Their main use was transporting things, so seating was needed just for the driver and an assistant. This made the single cab bodystyle more common than the double cab.
As private use of trucks grew and people took their families in them, the double cab became the more common version. The single cab was still around but of interest mainly to businessmen. As demand was low, some companies decided to stop offering the variants (in Malaysia).
However, Sime Darby Auto ConneXion (SDAC) has always included a single cab variant in its Ford Ranger range and with the new generation, this is also the case. While the Ranger Single Cab was not announced earlier, it is now added to the range in the form of the XL 4×4 Single Cab Manual variant.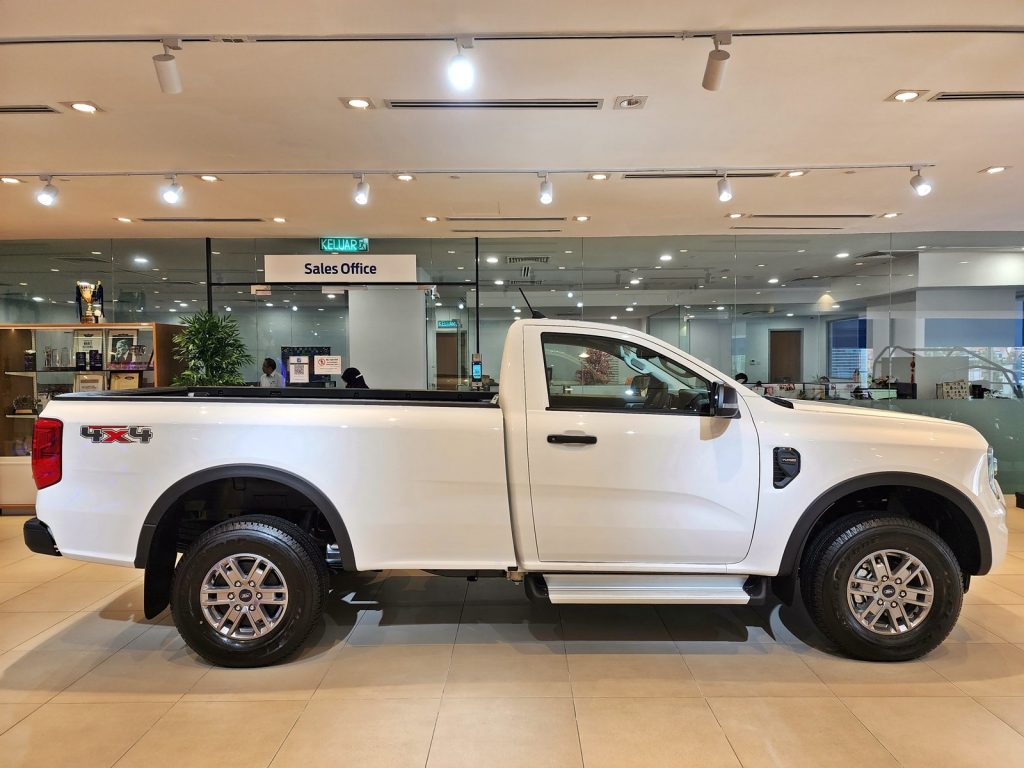 "While customers are increasingly choosing the Ranger for lifestyle reasons, we are mindful that there is a significant segment procuring it solely for utilitarian purposes as a tough workhorse. With the addition of this XL Single Cab to our next-generation Ranger line-up, customers have a basic entry-level pickup that they can trust to get the job done and done well," said Turse Zuhair, Managing Director, Sime Darby Auto ConneXion-Ford.
Priced at RM98,888 for Peninsular Malaysia and RM104,388 for East Malaysia (both prices without insurance and roadtax), the new Ranger XL Single Cab follows the new design language for the popular truck, though with a simpler appearance. The black front grille is flanked by headlamps with daytime running lights and the bumpers front and rear are finished in black.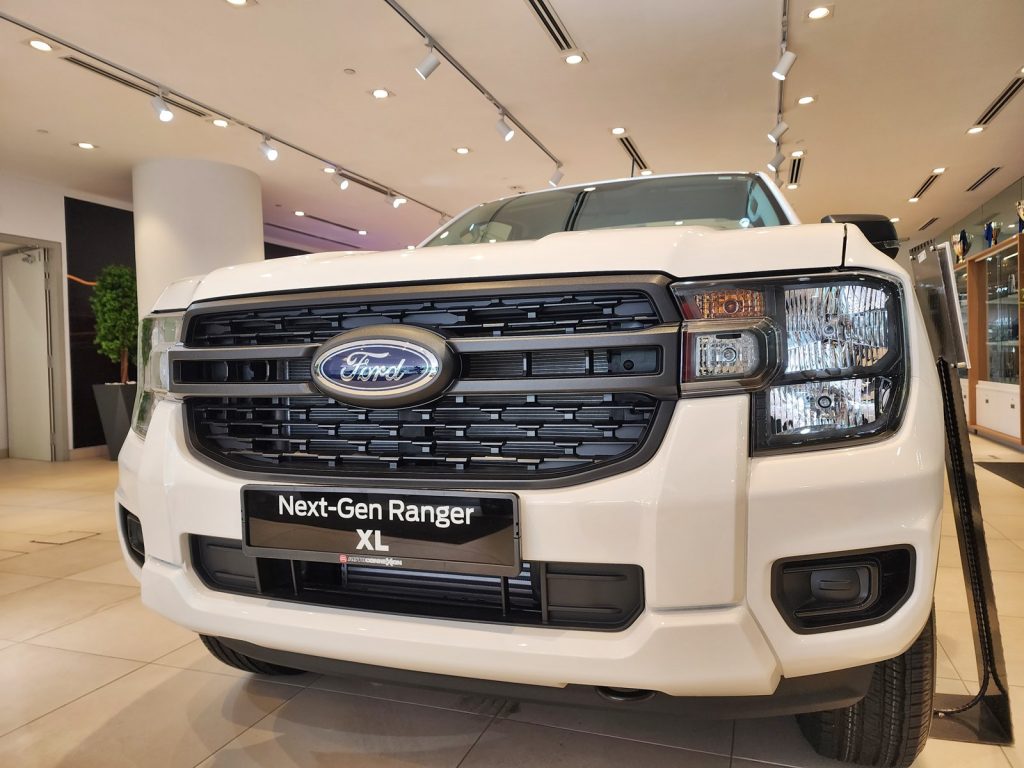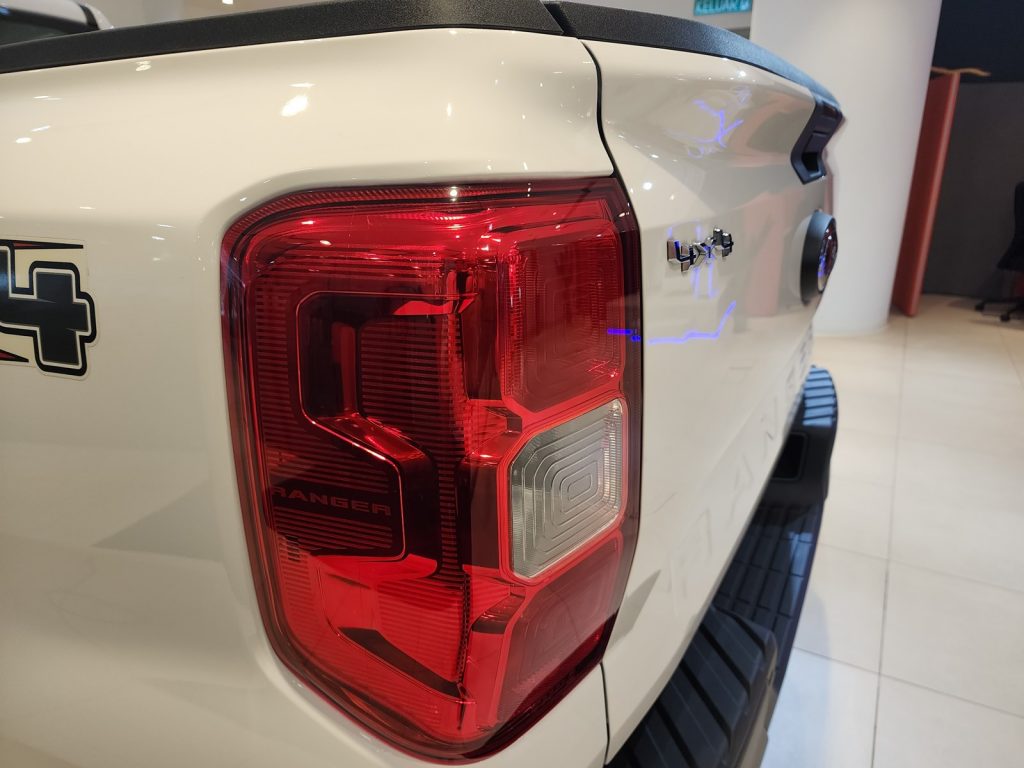 Some companies offer single cab variants with just one colour, but SDAC gives customers more choices. It is importing the Ranger XL Single Cab in four different colours – Absolute Black, Aluminium Metallic, Arctic White and Meteor Grey.
As with the other models in the new Ranger line-up, the XL Single Cab also has a 50-mm increase in the track and wheelbase for improved stability as well as approach and departure angles (good for rough ground and steep slopes). The ground clearance is also higher at 230 mm.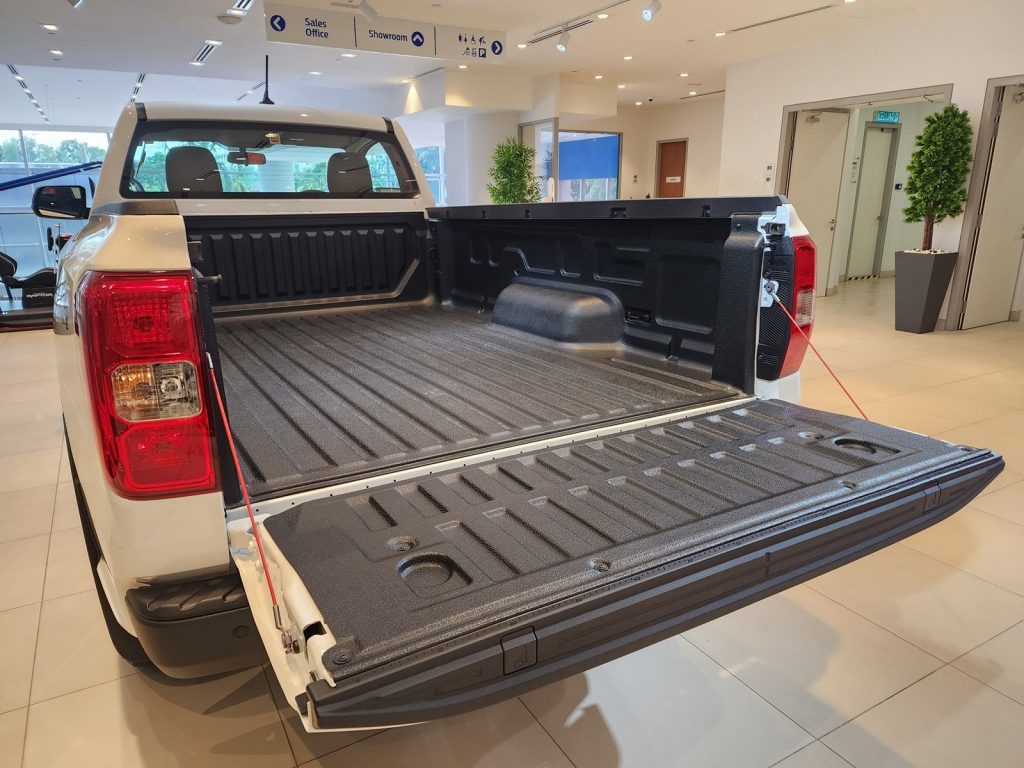 More importantly, with the extra 50 mm, the cargo bed of the XL Single Cab is the largest in the market. Measuring 2332 mm in length, 1420 mm in width and 540 mm in depth, the cargo box can contain more cargo and load larger flat items such as a sheet of building plywood or a full-sized pallet.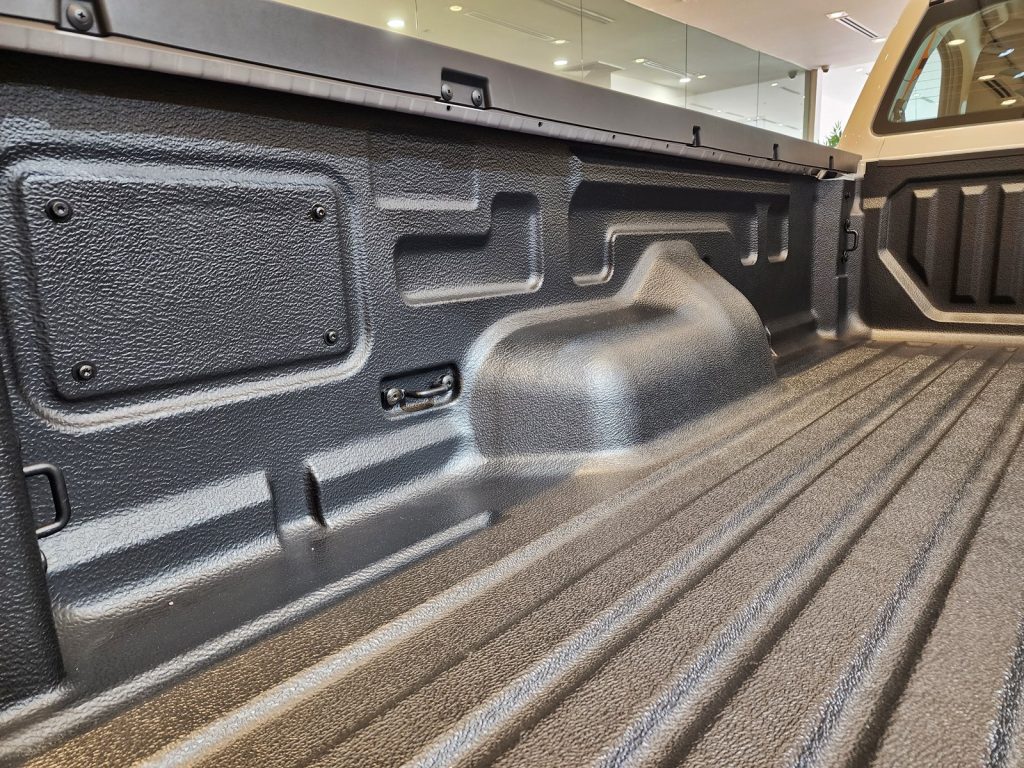 There are also 6 cargo tie-down hooks on strong steel tube rails that provide convenient points for securing loads. For more versatility at remote work sites, the tailgate can also double up as a mobile workbench with an integrated ruler and clamp pockets to measure, grip and cut building materials. And, of course, it is an ideal 'table top' for having drinks and meals while taking a break.
Despite being a base variant, the Ranger XL Single Cab is not bare like the older trucks used to be. There are the conveniences of a passenger car, along with the comfort, and even a high-level of integrated technology that is comparable to the higher-priced Rangers.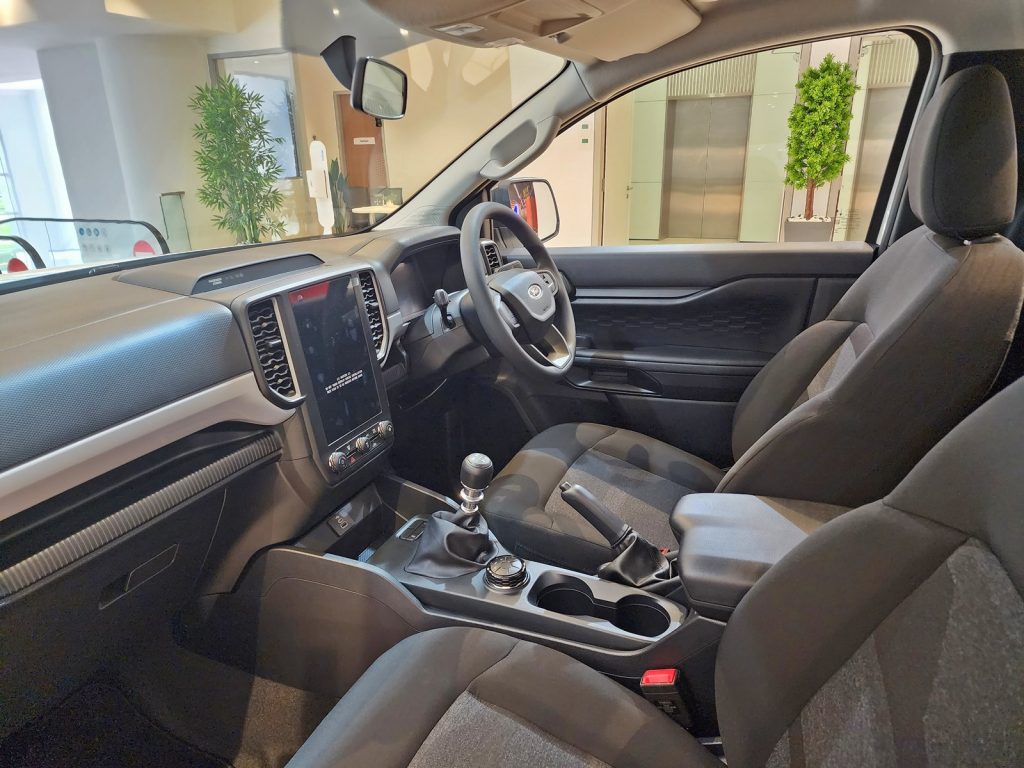 Connectivity is a strong point with the provision of a huge 10.1-inch touchscreen (first in class) and Ford's voice-activated SYNC 4A communications and entertainment system. Compatible smartphones can be connected easily via Wireless Apple CarPlay and Android Auto, enabling use of many popular apps like Waze and Spotify. Other equipment includes two USB ports and 12V power socket.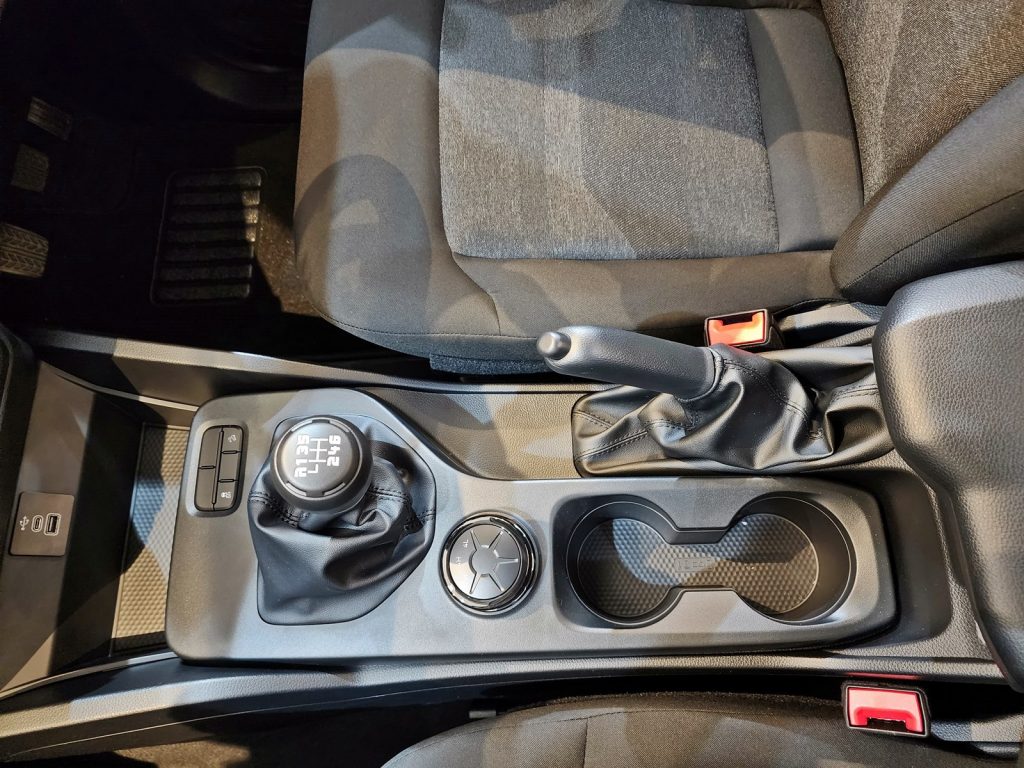 An 8-inch colour digital panel replaces the analogue system as the instrument panel. This has given new opportunities to the interior designers as they can provide the driver with more information. At the same time, the driver can choose what type of information to display as the screens can be customised to different layouts.
When Ford introduced the first generation of the Ranger in the mid-1990s, it was the first manufacturer to show more concern for the occupants of trucks. It provides an airbag and better safety features in its truck than others at that time.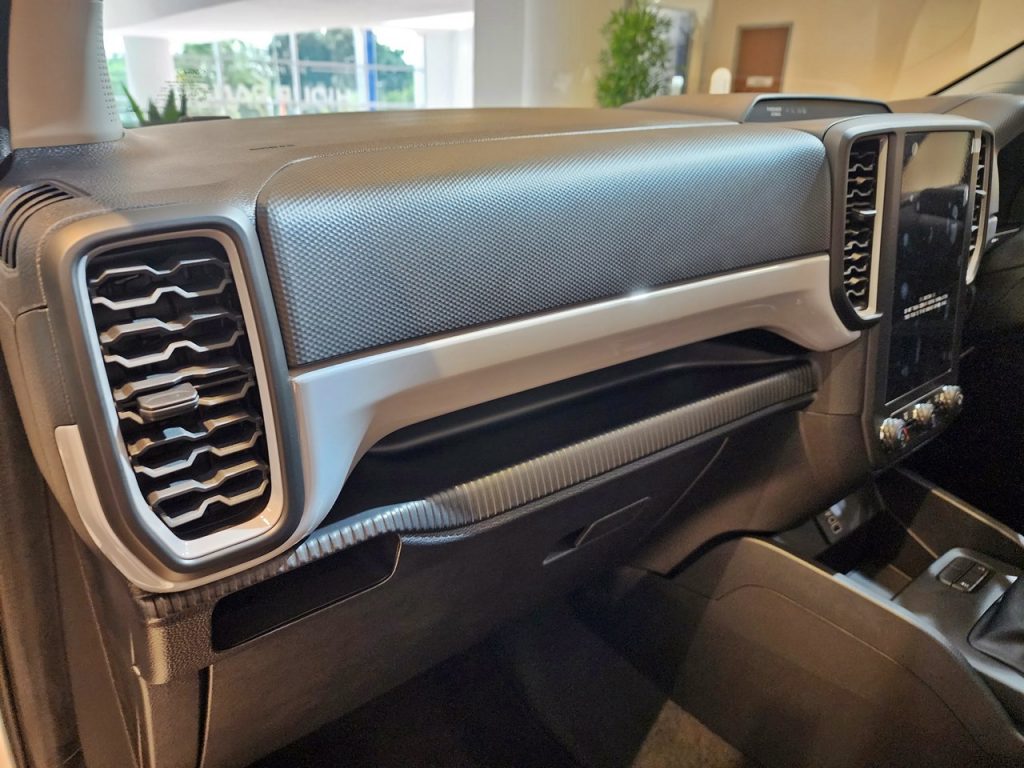 Today, that position is maintained and the latest XL Single Cab comes with active and passive safety systems comparable to passenger cars. It has 2 front airbags, ABS with EBD, electronic stability control with traction control, hill descent control, hill launch assist, rollover mitigation, and trailer sway control.
The third brake light on the tailgate uses LEDs which not only illuminate almost instantaneously (faster than bulbs) but are also more durable and use less energy.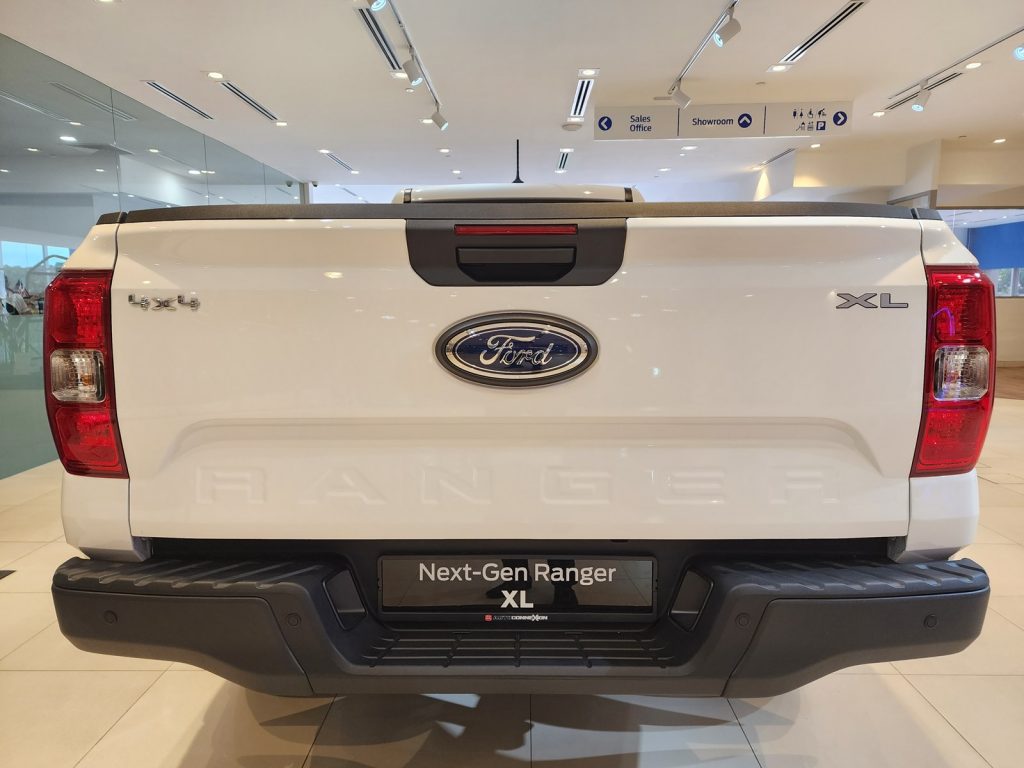 The Ranger XL Single Cab is powered by a well-proven 2-litre Single-Turbo diesel engine. Tuned to run on all grades of biodiesel in Malaysia, the engine delivers up to 170 ps/405 Nm. Ford has obviously not given up on manual transmissions and spent 4 years developing the new 6-speed unit for the Ranger which has smoother shifting with a new gear set.

The new Ranger XL Single Cab comes with a manufacturer's warranty of 5 years or maximum mileage of 160,000 kms, whichever comes first. Customers can also choose to have an extended warranty of up to 7 years for more peace of mind, as well as opt for an extended service package for up to 5 years. As the service package is paid for in advance, there are potential cost-savings as they can lock in the current prices which will be applicable even if prices change. Furthermore, the cost can be included in the vehicle financing package.
All Ranger customers – including those who purchase the Ranger XL Single Cab – will also automatically be part of the Ford Inner Circle in Malaysia. This is a community for those who want to live the Ranger Lifestyle and offers activities such as the Ford Ranger Getaways.
For more information about the next-generation Ranger, SDAC and Ford, visit www.sdacford.com.my.