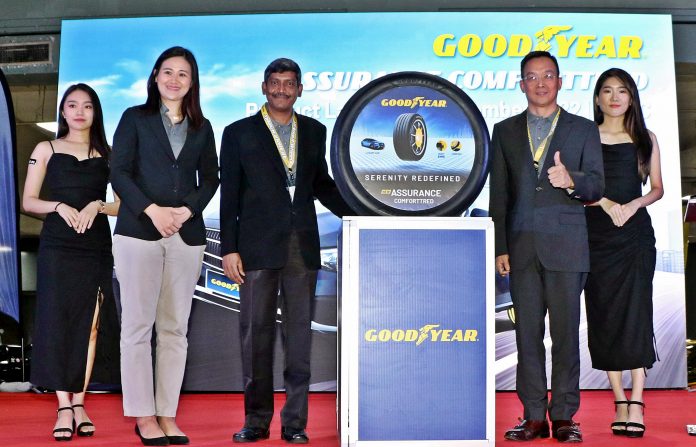 Goodyear Malaysia has added another choice in its Assurance range with the launch of the new Assurance ComfortTred. The new tyre is intended for use with premium and luxury passenger vehicle models (including EVs) in the local market.
With premium vehicles, there is expectation of comfort and quietness, which the Assurance ComfortTred is said to excel in, as promised with the advertising tagline of 'Serenity Redefined'. "We believe that the new Assurance ComfortTred is a true comfort provider that enables the vehicle to become a quiet space for the riders to recharge themselves, gather their thoughts and share moments with people they cherish," said Alex Ng, Managing Director of Goodyear Malaysia.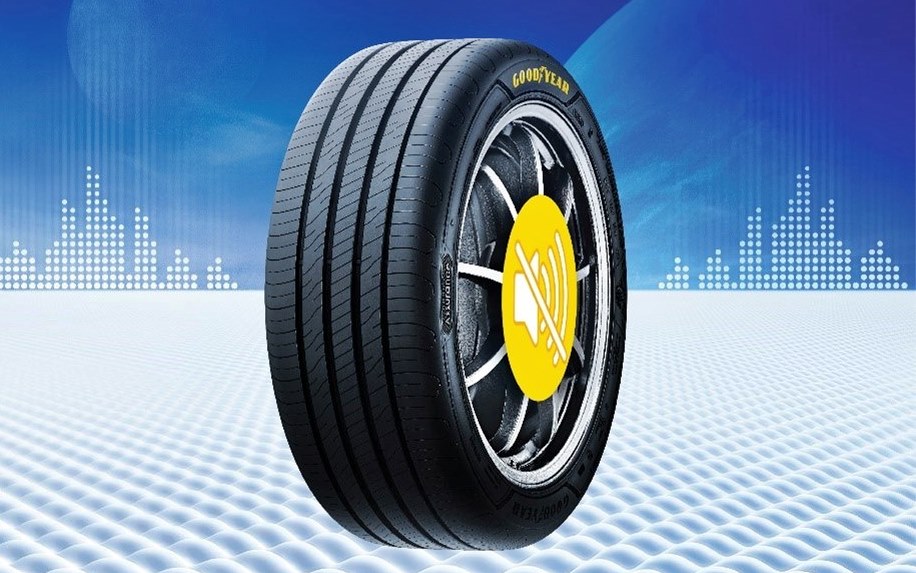 A major contributor to the quietness of the new tyre is the use of ANX (Advanced Noise Cancellation) technology, along with other innovative and advanced technologies that Goodyear has developed over the years. ANX technology adds an extra layer of noise and vibration cancelling compound within the tyre construction to insulate against rolling noise generated from the road surface.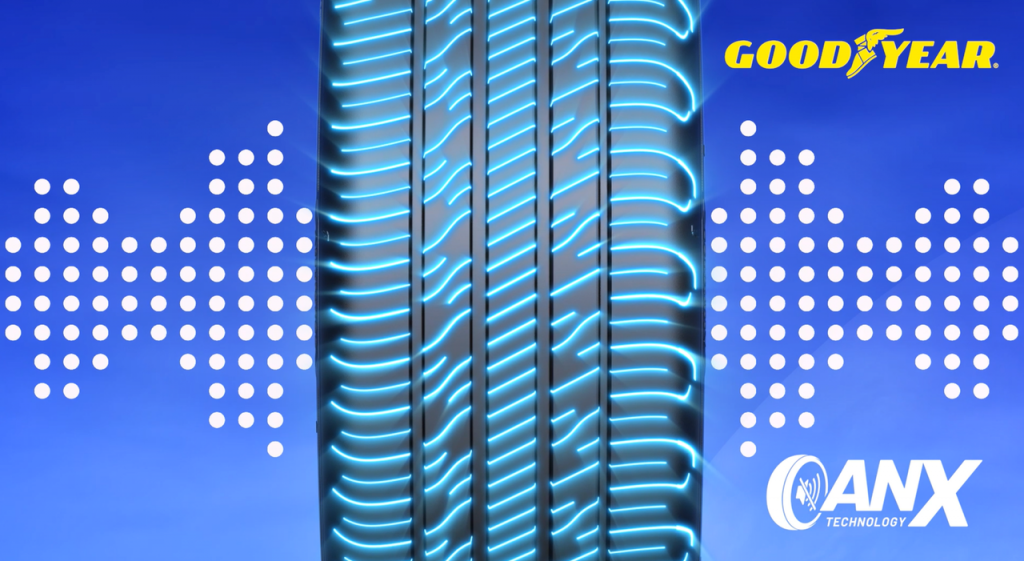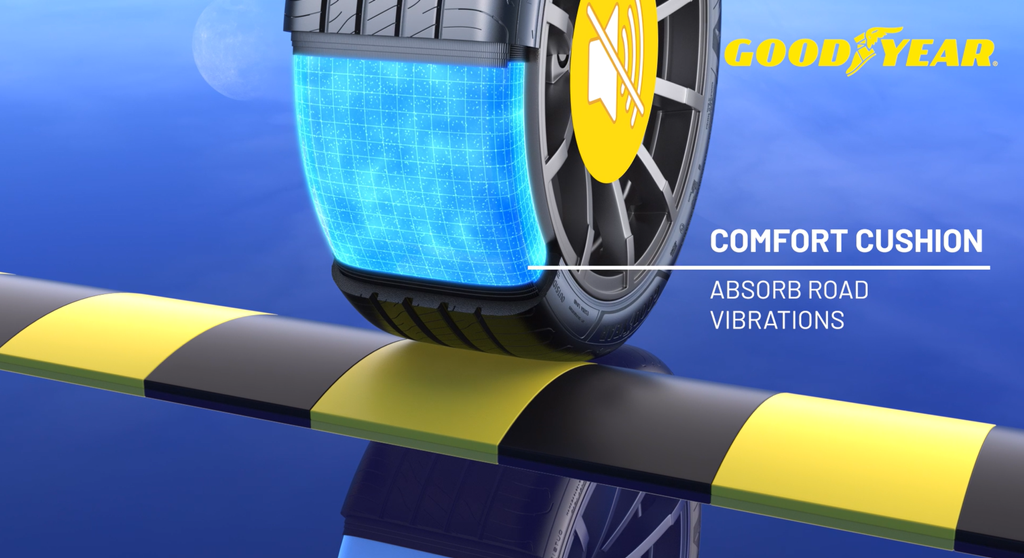 Also dampening noise transmission is the closed pattern design of the tread. Though probably not detectable without specialised equipment, the pattern helps to reduce air pumping noise through the treads. Additionally, the higher number of smaller tread blocks help to reduce rolling impact forces that also generate noise.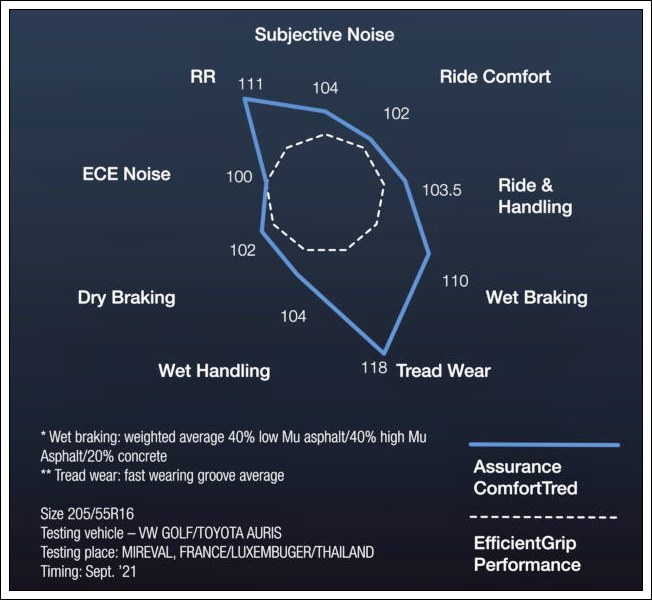 The tread compound has been newly developed and incorporates a high amount of silica and resin. These enhance traction with the better contact with the road surface, improving grip and at the same time helping to remove water more efficiently so that braking in the wet is better.
In developing this new tyre, the Goodyear engineers did not overlook the fact that even owners of premium and luxury vehicles would appreciate a tyre that is lasting. Normally, a tyre that is comfortable might sacrifice mileage but compared to the EfficientGrip Performance tyre, the new Assurance ComfortTred has a longer claimed service life.

At launch, Goodyear Malaysia is offering the Assurance ComfortTred tyre in 12 sizes from 215/55 to 245/55, for wheel diameters ranging from 16 inches to 19 inches. These cover the most popular models in the Malaysian market and depending on size, range from RM420 to RM860 each.
As with its other tyres purchased from authorised dealers, the Assurance ComfortTred has the Goodyear Worry-Free Assurance warranty with a 5-year limited warranty (from date of purchase), plus two free tyre safety checks. There is also a Road Hazard Warranty during the first year of use, with a free 1-to-1 exchange if damage by road hazards result in the tyre being beyond repair.