Lamborghini is one of the legendary names among sportscars, many of its models having performance that was so superior that they began to be called supercars (although Lamborghini today refers to them as super sportscars). Like many of the great old car companies, Lamborghini was founded by one man with a determination to make the best cars in the world – Ferruccio Lamborghini.
Most articles about the history of Lamborghini typically start from the time he was already a well known tractor manufacturer in Italy. There is not much about his childhood or the beginnings of his dream which began after World War II when he returned home. Now, a new movie 'Lamborghini: The Man Behind the Legend' shows the missing periods and it is based on a book by his son, Tonino.
The movie covers the period from the end of the war until the 1970s and while many parts have been dramatized, it still shows us how a young man bold enough to take risks eventually succeeded and took his place among automotive greats. It also shows the tragedies along the way to success and describes how certain people came to be associated with the brand.
After returning home when the war ended, Ferruccio had no intention of spending the rest of his life at the grape farm belonging to the family. He had bigger plans and wanted to make tractors as he believed there would be good demand. Together with his friend, Matteo, a prototype was developed and had an interesting approach of using both petrol and diesel. He uses his experience from being a mechanic in the army and working on trucks.
Lamborghini's passion for speed is also shown in his participation in races with Matteo. And it is during these races that he encounters Enzo Ferrari, who he already regards as being arrogant. In one scene, urging his friend to overtake a Ferrari, the car goes off the road and crashes, ending their race with a view of the Ferrari speeding off.
Although Ferruccio's father agrees to help him financially by allowing him to mortgage the farm to get funding for his new tractor business, his wife persuades him not to risk the family property and so he finds other ways. He is fortunate that a bank has confidence in his venture and gives him the money to proceed with his business, which makes him wealthy.
With his wealth, he starts to acquire cars and many of them are Ferraris. But he finds that their clutches are problematic and one day, seeing Enzo, he goes up to introduce himself. It's not surprising that Enzo would be offended by the younger man telling him the clutches in his cars were flawed and he dismisses Ferruccio who even suggested a partnership.
This part is often mentioned in articles with some including the insult made by Enzo to suggest Ferruccio was an uneducated peasant. It is often cited as being the moment when Ferruccio decided he would produce a better car than Ferrari and pushes his engineers to do it.

Bob Wallace is a character that also gets many minutes in the movie. This is the man (who passed away in 2013) whose name has often appeared in reports on Lamborghinis as he was the company's test-driver. He had gone to Italy from New Zealand with the promise of work at Maserati, but that did not work out so he found various jobs as a mechanic.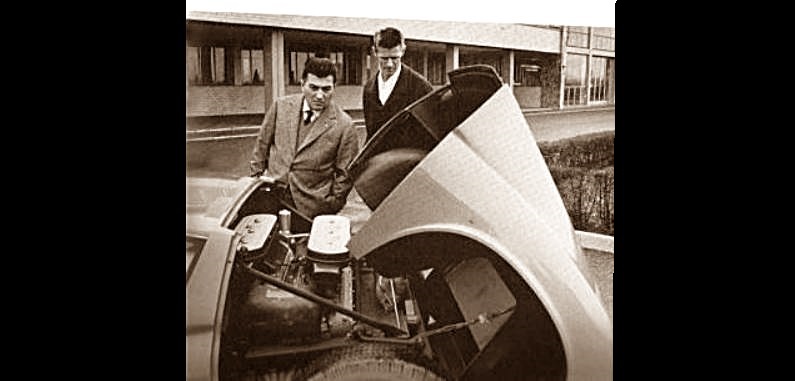 He eventually meets Ferruccio and convinces him to take him on as a test-driver, though that particular episode is probably dramatized as there is no record of how they met. But the tall and lanky Wallace would become a valuable member of the team throughout its early years, taking the new models to their limits and talking to the media about them. When the company was sold off in 1974, Wallace also left Lamborghini.
After 45 minutes of the one and half hour movie, we arrive suddenly in 1963 and Ferruccio is pushing for the development of his first car, the 350 GT. It is entirely new and he even wants it to have a 3.5-litre V12 with a dry sump and 6 carburettors. He has a team of engineers and designers from the other famous Italian companies and they are pushed to complete the car (by hand, of course) in time for the 1964 Geneva show – within 6 months.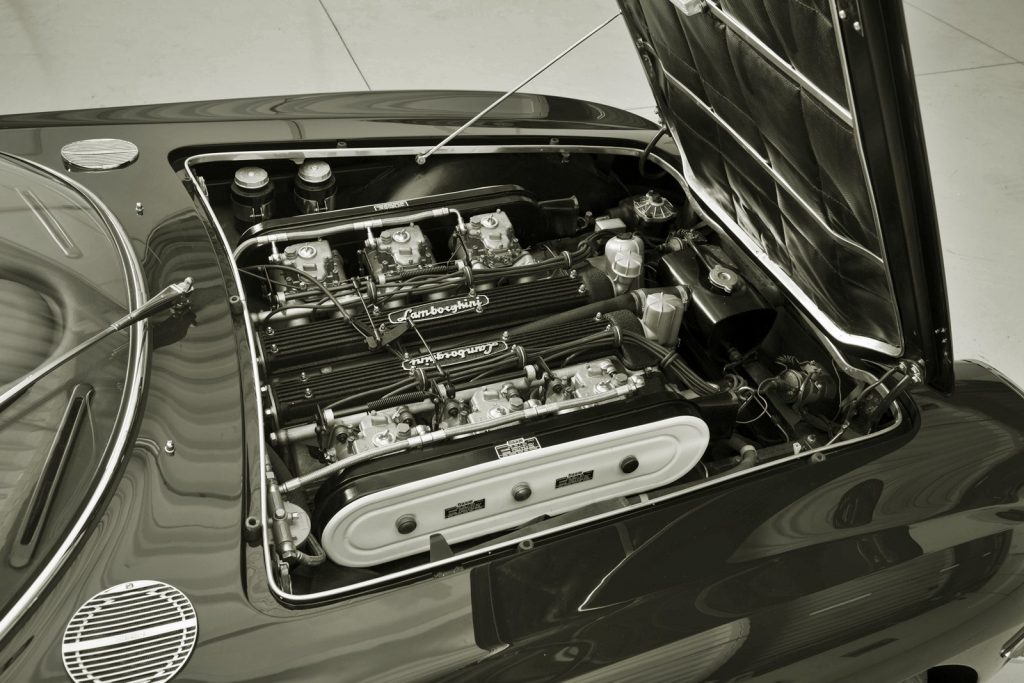 The highlight of the movie would be the moment of the unveiling of his car at the show. From his stand, Enzo watches all the attention on the new Lamborghini sportscar and to 'rub it in', just as the car is about to be unveiled, Ferruccio has someone send over a drawing to Enzo. It shows a bull doing something crude to a horse!
The supercar world gets another brand, and as a final shot at the man who dismissed him years earlier, Ferruccio tells the audience: "You buy a Ferrari when you want to be someone; you buy a Lamborghini when you are someone."
By then, the movie has moved into its final part which sees strikes taking place in Italy as the economy is hit badly during the energy crises years. Ferruccio was forced to sell off the company in 1974, the year that the LP400 Countach went on sale. Thereafter, it went through having various owners (including a Malaysian group at one point in the 1990s) until Volkswagen bought it over in 1998 and placed it under Audi. It is still part of the German group today and is a very successful company.