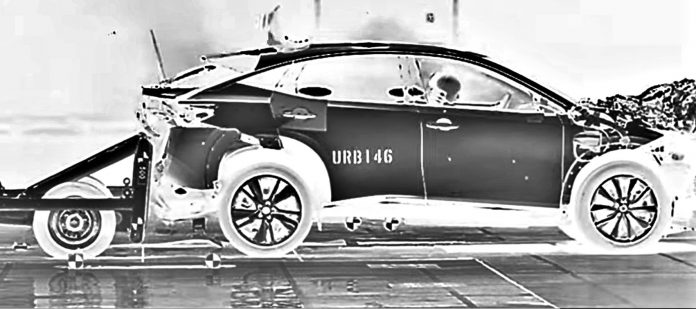 Crash tests have long been an important part of vehicle development. Apart from regulatory requirements which have become more stringent over the years, the carmakers themselves have also been improving the protection occupants are provided with as new technologies have become available.
Now, with the increasing number of electric vehicles (EVs), the manufacturers have also to take into consideration the presence of a high-voltage battery pack and many electrical systems. These too must be protected from damage in an accident.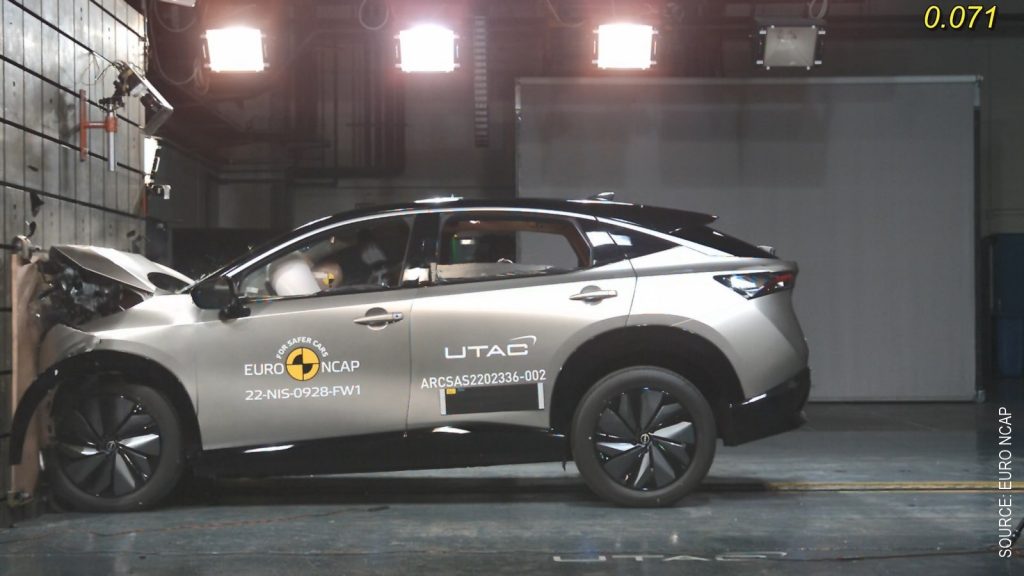 Nissan, as a pioneer in mass-produced EVs with the LEAF launched in 2012, has extensive experience in this area. It has established its own safety standards for EVs which are generally more comprehensive than those required by regulators. It is this experience that has been used during the development of its latest EV, the Ariya.
Nissan's engineers have ensured that it retains its structural integrity in the case of a crash without the electrodes leaking. The battery pack is safely positioned within the Ariya's body which has a and unique structure. This makes it possible to absorb a variety of impacts offering superior protection to the battery pack as well as the driver and passengers.

At the Nissan Technical Centre in Japan, the flagship EV was put through hundreds of stringent tests including impacts from the front, side and back to simulate collisions. There were also tests to simulate accidents when pedestrians are on the road.
Engineers from the Passive Safety Evaluation Group measure the force of potential impact on the vehicle's body and structural components, as well as its effects on the driver and passengers via test dummies of various sizes and body types equipped with multiple sensors that record simulated injury levels to vital areas of the body.
"More than 100 data points are evaluated on the Ariya," said Gen Tanabe of the Passive Safety Evaluation Group. "Because the Ariya will be sold in many markets, we will conduct more than 400 tests from the early stages of development to market launch."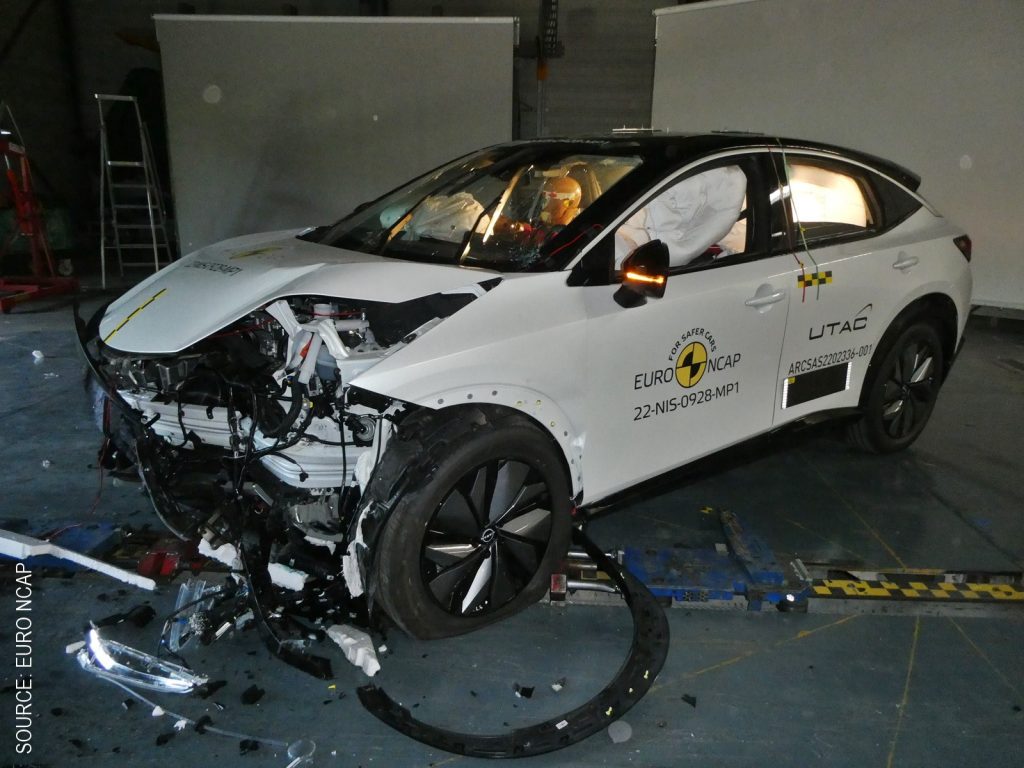 Serving as the basis for developing safer vehicles, Nissan's safety proposition includes stringent active and passive safety measures to support the safety of vehicle occupants in a variety of scenarios. The overall goal is to prevent collisions where possible and, in case of unavoidable collisions, mitigate damage and injuries.
Apart from passing Nissan's own tough testing, the Ariya has also been assessed by Euro NCAP, the independent safety authority in Europe. The model, which was tested this year, received the rating of 5 stars, which is the maximum awarded. Safety Assist systems, in particular, received high marks with an overall rating of up to 93%.