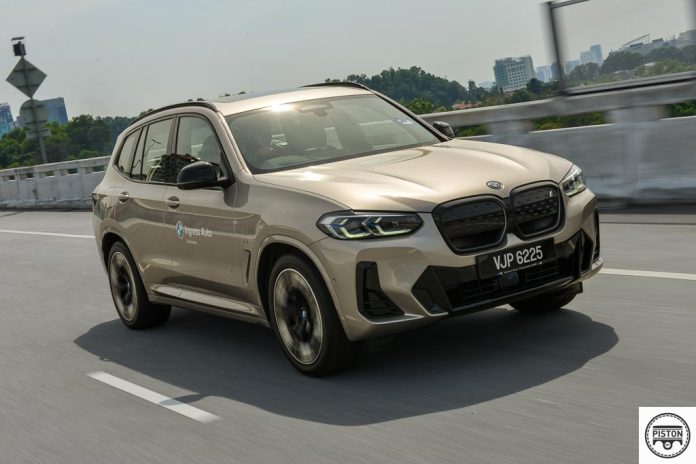 It wouldn't be too far fetched to say that BMW Malaysia has enjoyed unprecedented success in the EV segment thanks to the iX.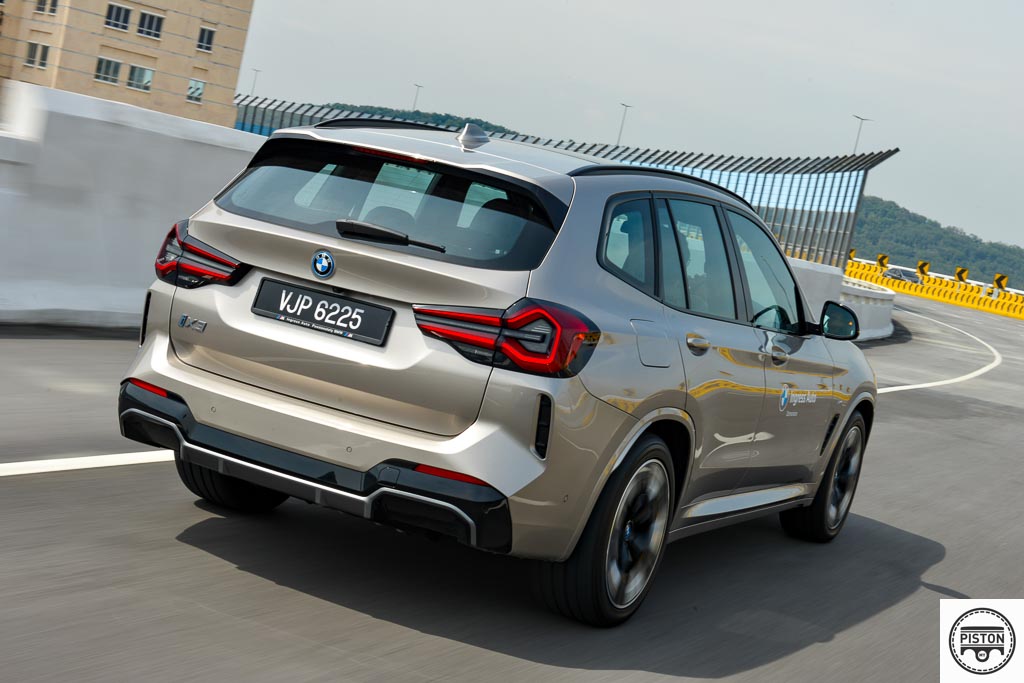 Seen almost everywhere and in every major city in Malaysia, the iX has gathered the attention of the young and not so young alike. Even royals have been spotted driving one. In fact, the iX has been so successful that it is said new buyers now have to wait up to 12 months to receive their new iX.
It is also quite surprising that buyers seem to overlook the other electric SUV from BMW – the iX3, the topic of this article, and simply put, the electric version of the ever-popular X3.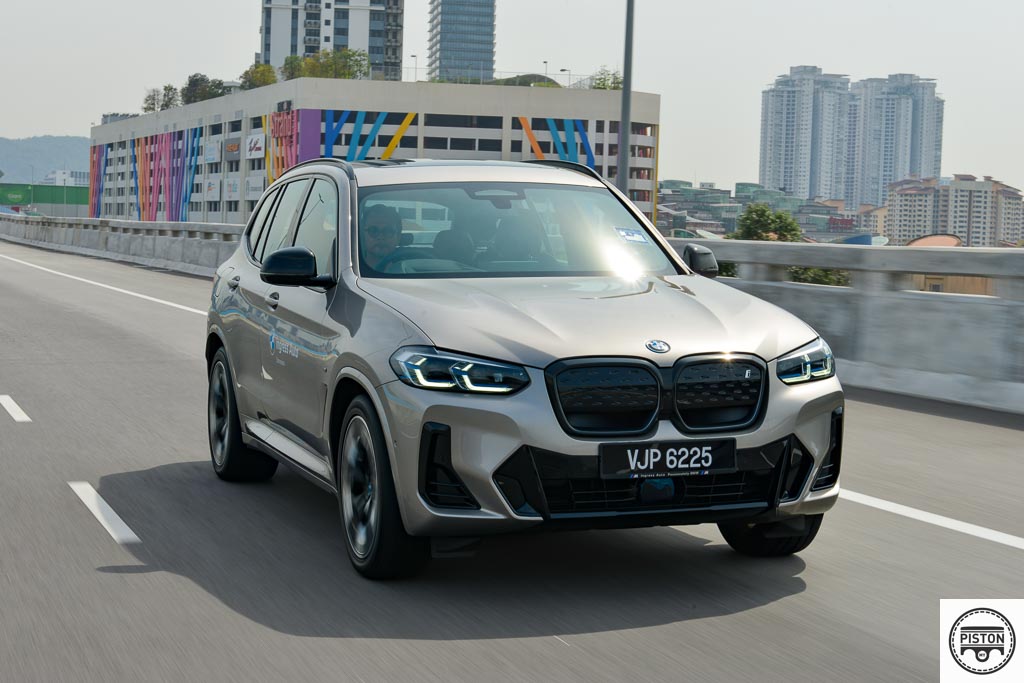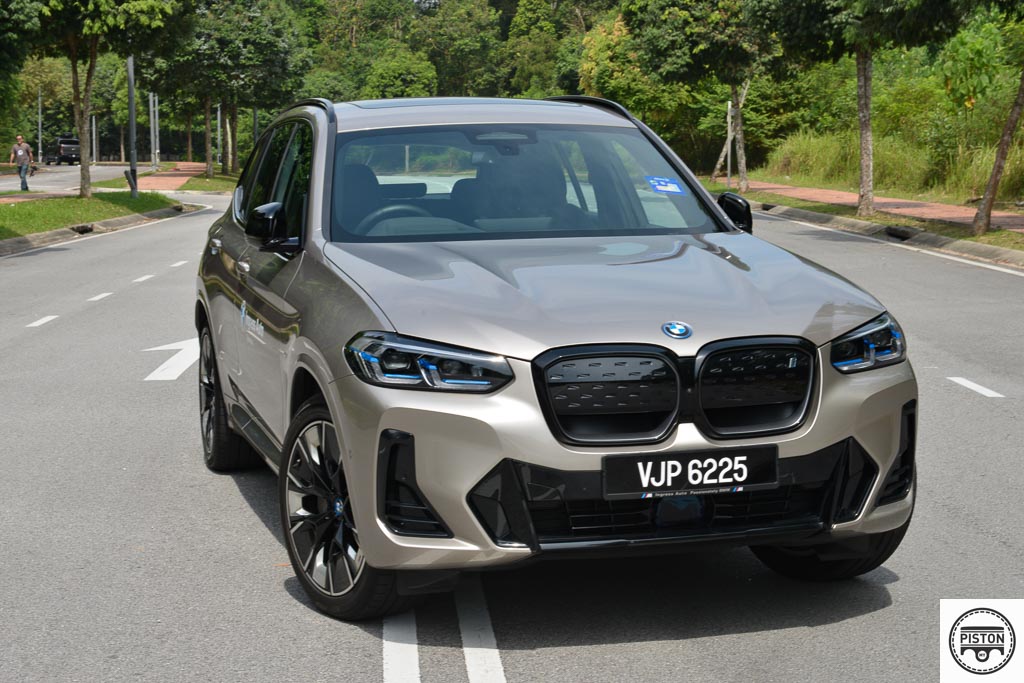 While the iX has its unique styling that is both unique and futuristic, the iX3 looks nearly identical to its petrol powered brethren – the X3. And that is perhaps the biggest thorn on its side, because as this writer found out during an interstate drive to Penang and back to Damansara, the iX3 is more than a capable all-electric SUV.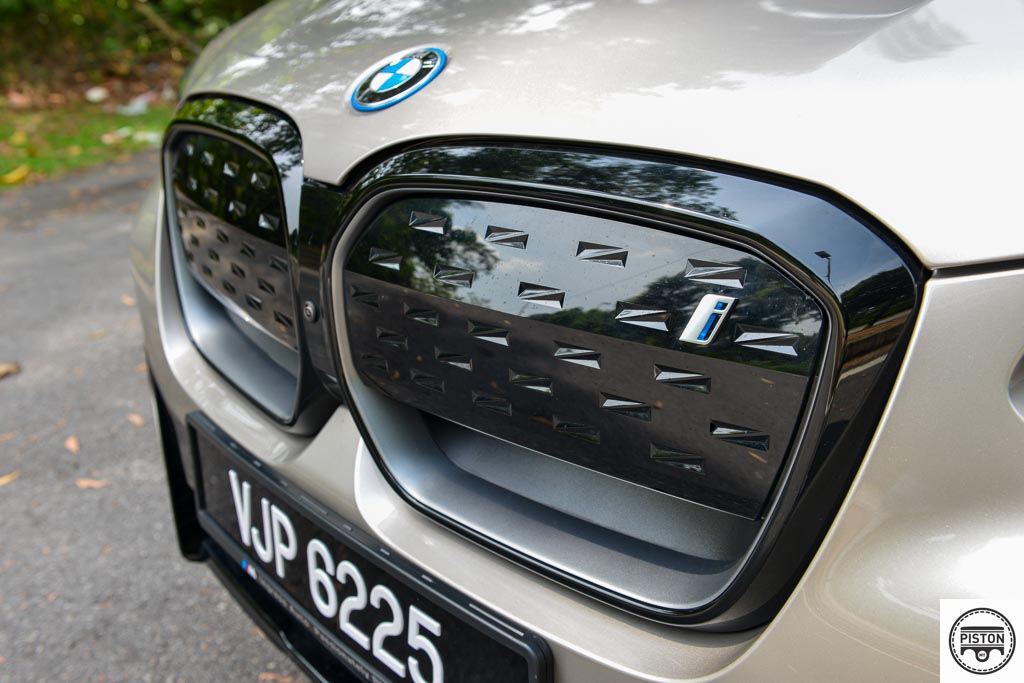 From the outside, there are a few distinguishing elements that separate the iX3 from the X3. For starters the grille is sealed off by stylised plastic panels because there is no engine to cool, so there is no real need for a grille to let air into the engine bay.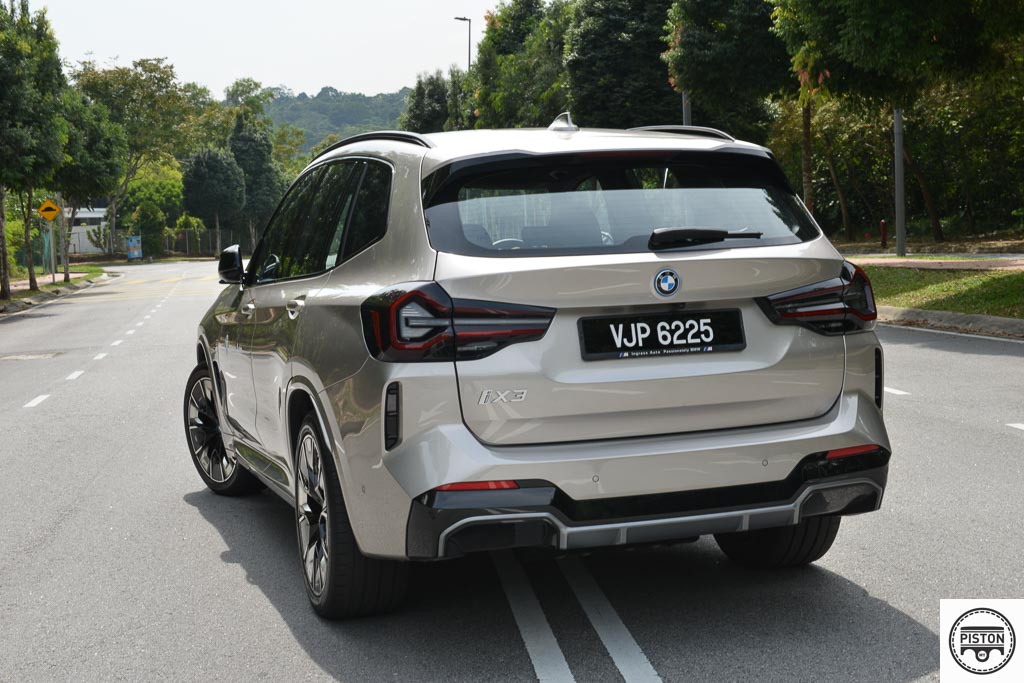 And since there are no exhaust pipes, the rear bumper is slightly different than the X3. But besides that, one would be hard done to tell the difference between both cars. But that's not necessarily a bad thing because the X3 is among the best looking BMWs in today's market.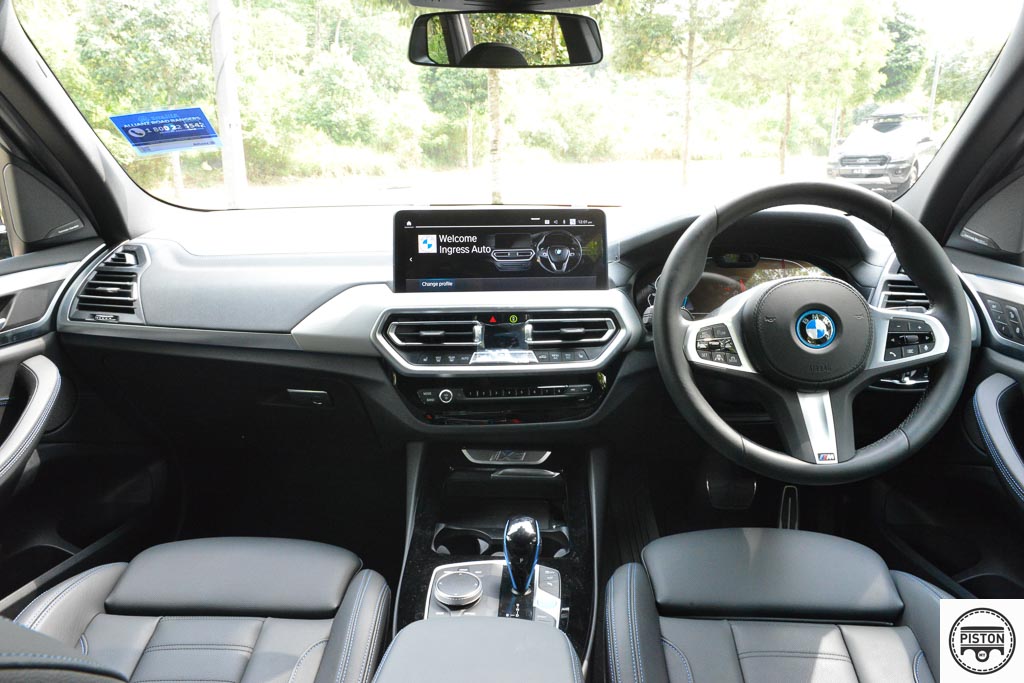 The interior too is identical and is a pleasant place to be in, and those with families and are on the upper end of the scale in terms of size and stature will appreciate the vastness of leg and head space.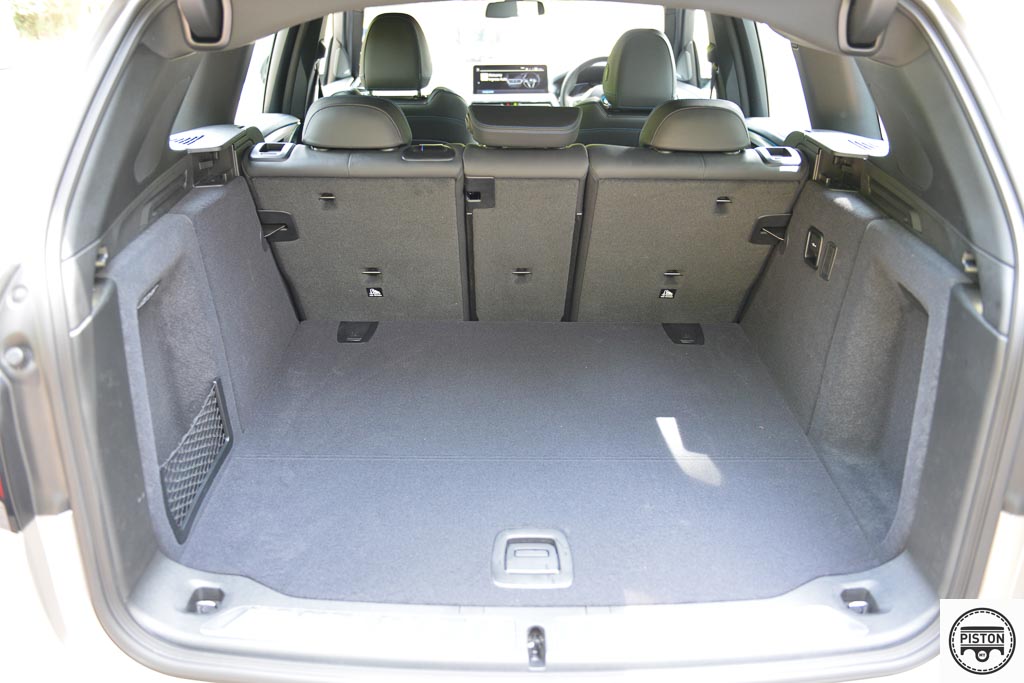 Of course the iX3 is not as big as a X5, but it has grown considerably in size and nowhere is this more obvious than the leg and shoulder space as well as the size of the boot.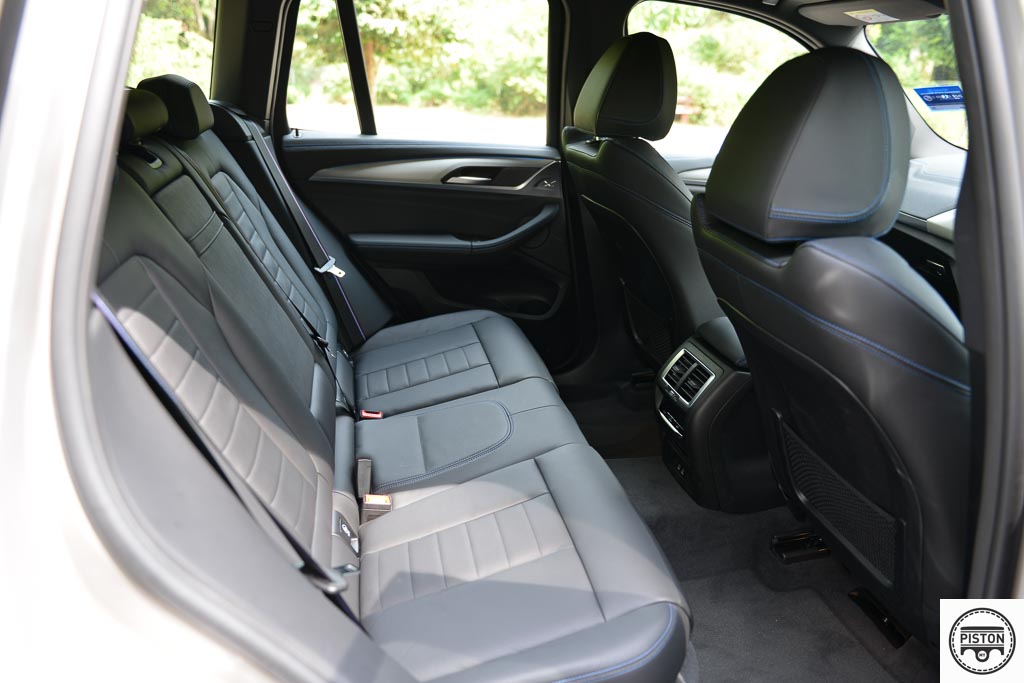 Then there are other elements that makes the iX3 a charming car to live with on a day to day basis. Elements like the wireless Apple CarPlay make your connected life easily accessible while on the move without distracting you from the road.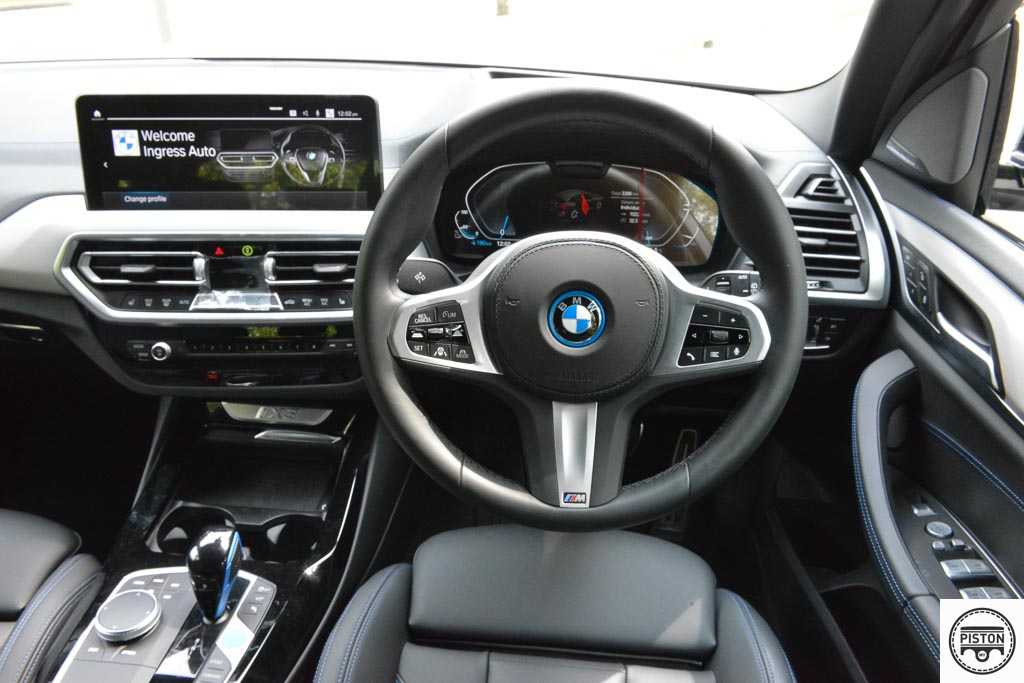 There's also a heads up display that gives you key readings such as the local speed limit and your current speed reading. This lets you focus on the road ahead instead of having to constantly look down on the meter panel.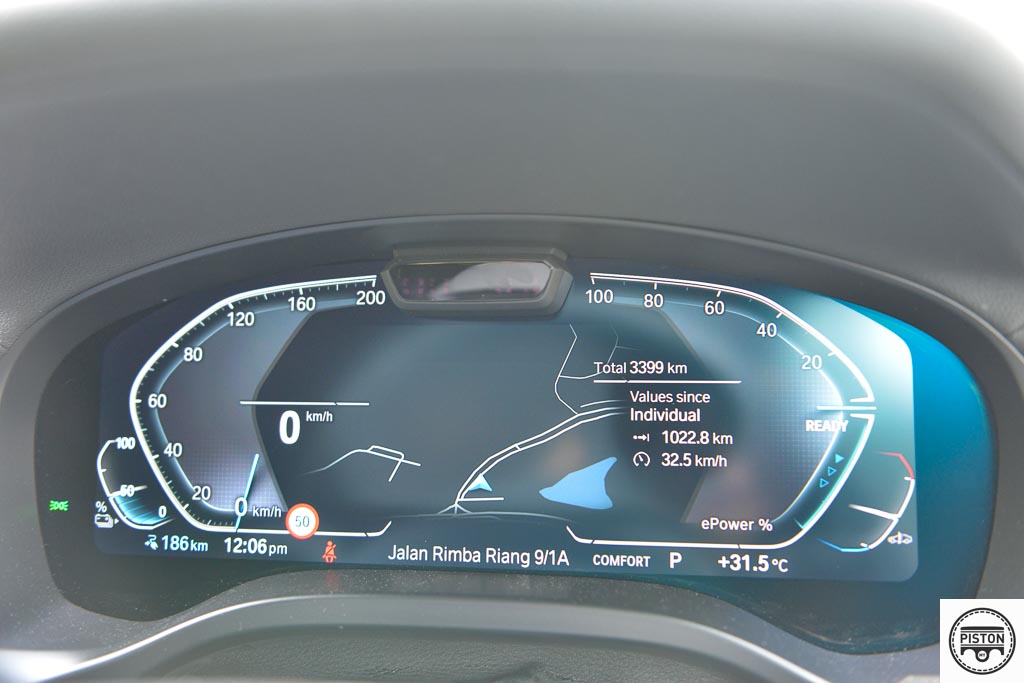 Of particular importance to this writer is the adaptive cruise control which automatically adjusts the speed of the car to the surrounding traffic. This feature also comes with Stop & Go function which means the iX3 can come to an absolute standstill and pick up speed again, all without the driver's intervention.
This feature makes driving less stressful and also extends the available range as the car decides braking and accelerating factors. All the driver has to do is pay attention to the surroundings and steer.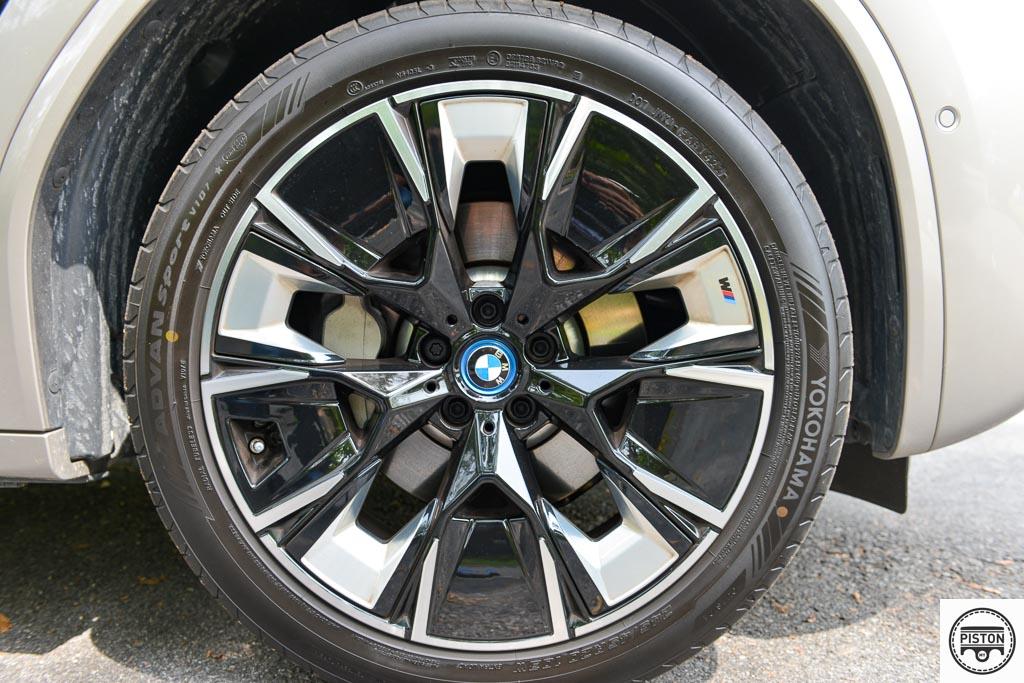 But what truly gives the car its charm is what lays underneath – a 73.8kwh battery that is good for a WLTP range of 453-461km. Real world range though is said to be between 340-380km. However on a test drive to Penang and back which included highway driving and moments in traffic, we managed a range of 448km which adds credibility to BMWs claim.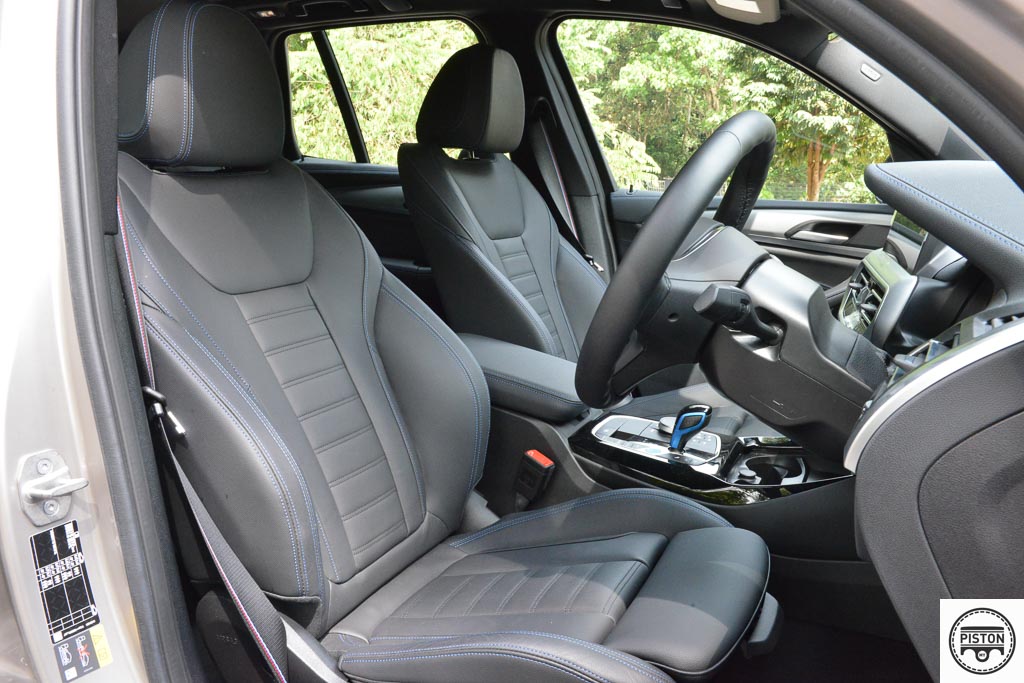 Of course, to attain this range, we had to keep the car at the speed limit, sometimes lower. Any increase in speed by even 10km/h saw a drop in range of between 10 – 15km. This did not bode well for our range anxiety. But this is something that effects all electric cars and not just the iX3.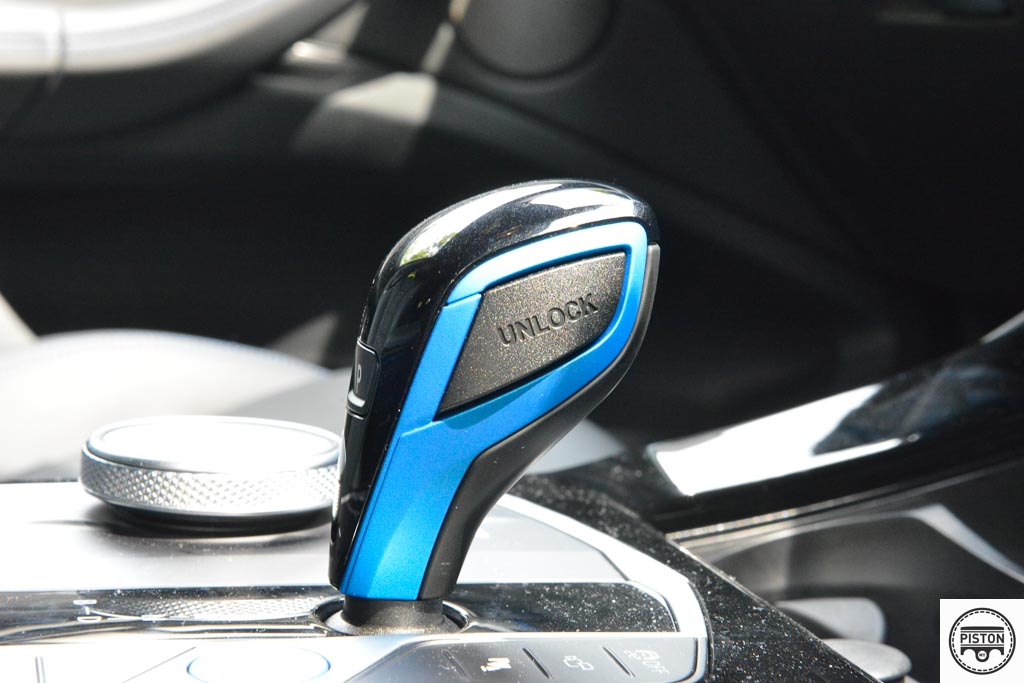 But there are charging ports available along the way, such as the Shell station at the Simpang Pulai R&R. The 180kW DC charger has two charging ports and splits 90kW between the two ports. Charges are set at RM4 per minute, which means it will cost you RM120 for a 30 minute juice up. That is far from cheap.
However, there are DC fast charging facilities available at BMW dealerships in Ipoh, Juru and on Penang island itself. And charges are set at RM1 per minute for BMW owners, which is far more reasonable.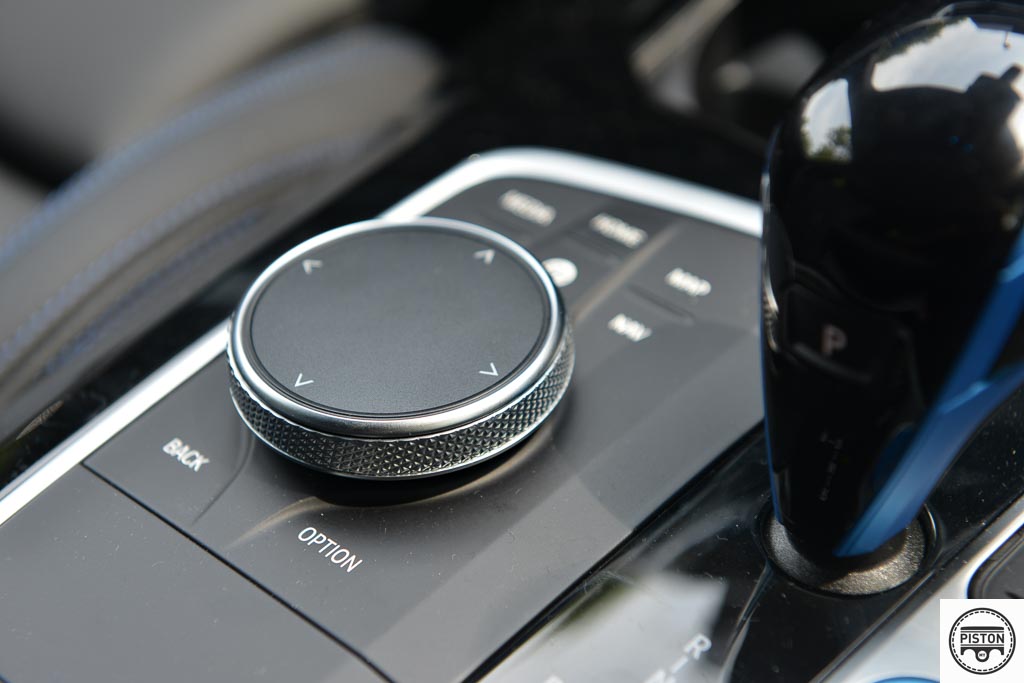 As more charging facilities become available, range anxiety will soon become a thing of the past. And with cars like the BMW iX3 offering a real world range of over 400km's, which is almost the same as a petrol powered car as long as you're not speeding, electric powered interstate drives will soon make more sense.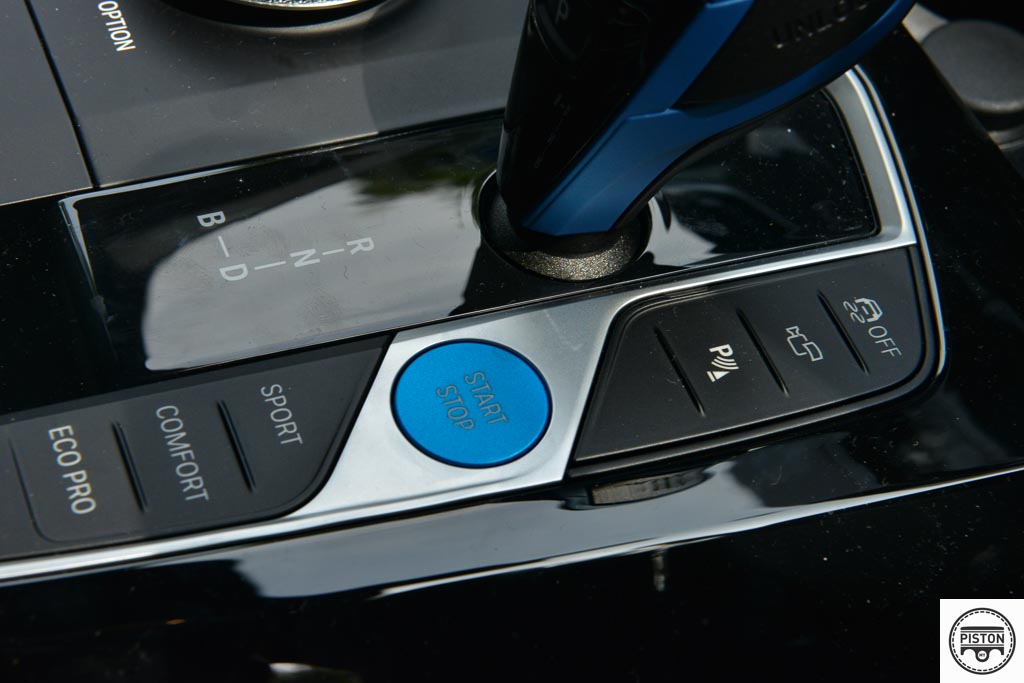 But BMW dealers are taking things up a notch and offering their own charging facilities. Dealerships such as Ingress Auto offer fast charging 90kW DC facility at its showroom in Damansara and have even installed chargers at places such as the Tropicana Golf Club for those looking for a quick power up.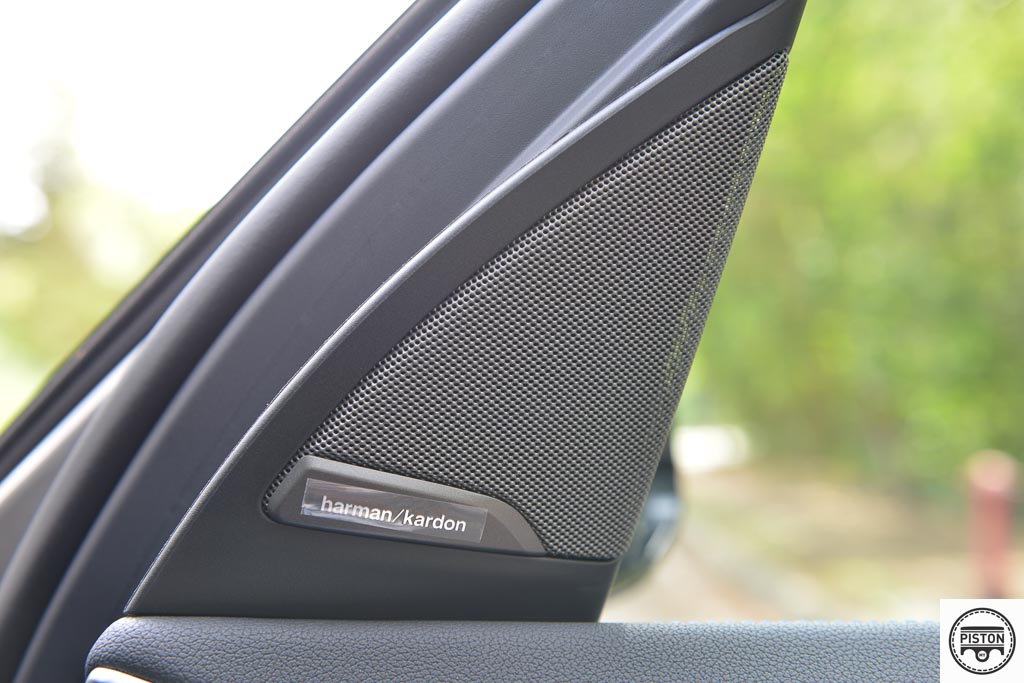 This just means that cars like the iX3 can be driven like one regularly would and be able to charge up just about anywhere. And with the iX3 offering everything one would expect, it is the ideal go to SUV for those who want an electric SUV but do not want to wait 12 months for an iX.
Specifications:
Battery: 73.8kwh Lithium Ion battery
Charge time: 0-80% in 30 minutes (with ? DC Charger)
WLTP Range: 453 – 461km
Horsepower: 286hp
Torque: 400Nm
Gearbox: Automatic Transmission
0-100km/h: 6.8 seconds
Top speed: 180km/h
Price: RM341,000
We like: Interior comfort and great looks
We don't like: Range anxiety on the highway