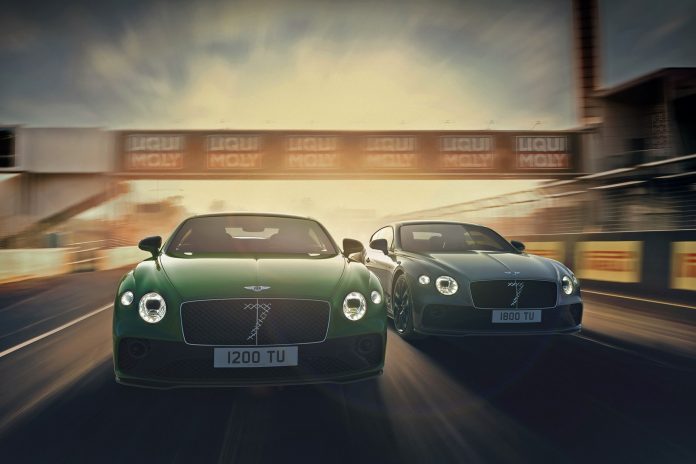 Since the first Bathurst 12-Hour race in 1991, the overall winning cars have been from many different brands and among them, in the 2020 event, was the Continental GT3. That year, with Bentley's biggest ever motorsport programme, the Continental GT demonstrated its breadth of ability on the road and on the track.
That memorable victory inspired Mulliner and Bentley Sydney to create a special edition in conjunction with the recent launch in Australia of the new Continental GT S. Focused on driving performance and visual presence, the Continental GT S shares a number of characteristics with its track-based counterpart, thereby providing the perfect foundation for the pair of specially-commissioned road cars.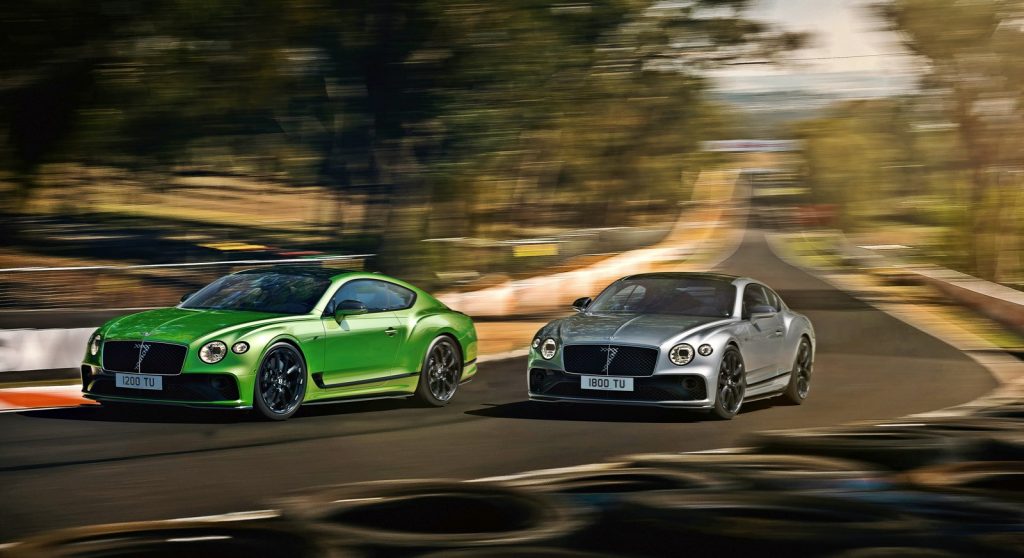 The two cars in the pair both have individual specifications. The first car takes inspiration from the livery of the winning car, with an exterior of bright Apple Green, contrasted by a Beluga black roof, wing mirrors, lower bumper and rear boot silhouette. The unique front visual also includes a number seven painted on the grille matrix, as per the racer.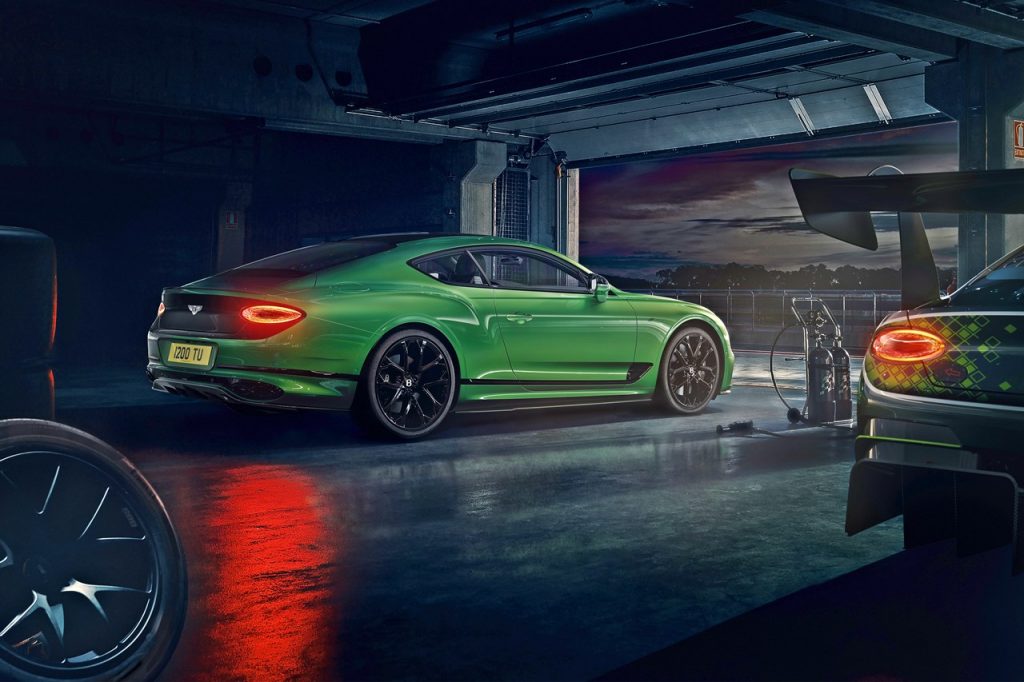 The contemporary performance theme continues with the inclusion of the Blackline Specification – replacing all exterior bright chromework with polished black versions – and the Styling Specification (front splitter, side skirts and rear diffuser in carbonfibre) providing a more aggressive visual stance.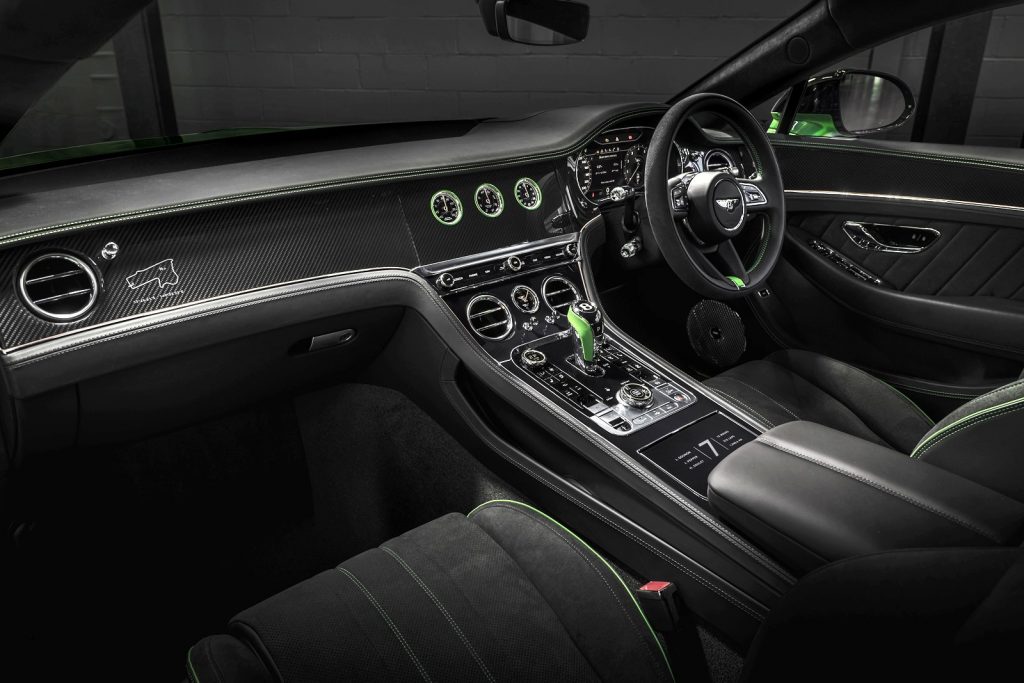 The cabin is, of course, far more luxurious than the functional one in that was in the racing car in 2020. But it still has a performance feel for the driver especially. Using a mixture of Leather and Dinamica in Beluga with Apple Green accents via micro-piping and contrast stitch, the interior complements the exterior perfectly.
'BATHURST' has been stitched into the headrests and 'One of Two' can be seen on the treadplates. A unique metal overlay depicting the track has been included in the carbonfibre technical finish fascias on the passenger side, and the names of the victorious drivers – Jules Gounon, Jordan Pepper and Maxime Soulet – together with the winning number seven can be found on the centre console.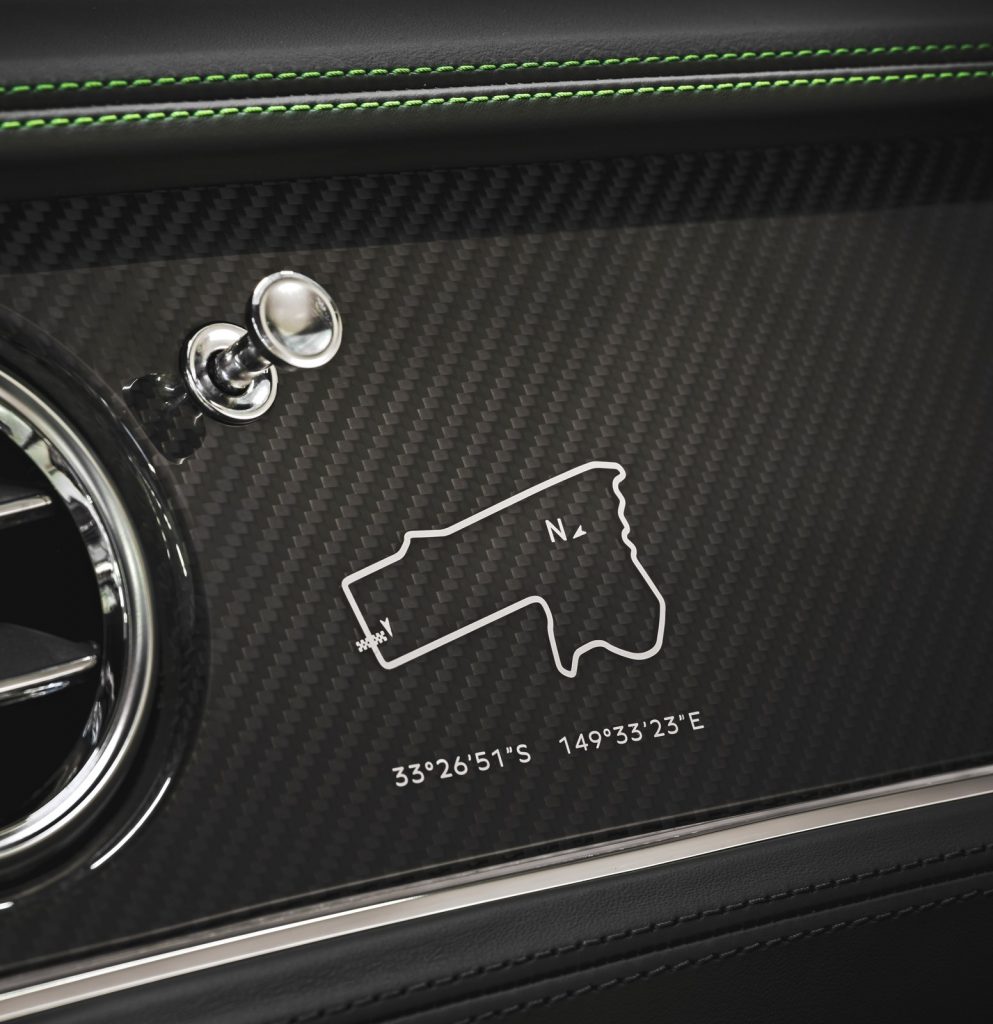 The second car is painted in Silver Tempest to reflect the introduction of the second-generation Continental GT3 that was launched in late 2017 and started competing in 2018. Car number two mirrors the first, with black chrome and the carbonfibre Styling Specification to the exterior and a bespoke cabin.
The Mulliner team celebrated in 2022 a new milestone in personal commissions, after creating 500 unique Mulliner Bentley projects for customers around the world in just 12 calendar months. The team's portfolio includes coachbuilt cars such as the Batur, heritage limited editions including the Blower, and a wide variety of stunning and unique customer projects where imagination is the only limitation.