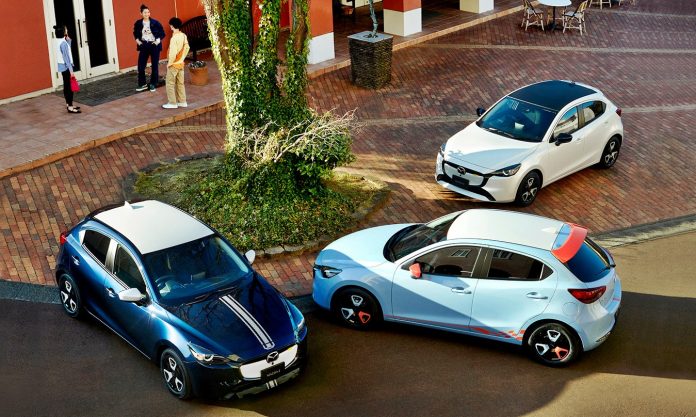 The Mazda2, which has been around for some 8 years now, has received a second facelift which could be the last one before a next generation arrives. The changes are cosmetic, with the most obvious being the front grille (on one variant) which looks blanked off as it is an EV.
However, there are no powertrain changes and the only engines offered are the 1.5-litre SKYACTIV petrol and turbodiesel units with direct injection. The high compression (14.8:1) SKYACTIV-G petrol engine now delivers 110 ps/142 Nm, while the SKYACTIV-D produces 105 ps/250 Nm. For some markets, the drivetrain is available with a 6-speed manual transmission and all-wheel drive.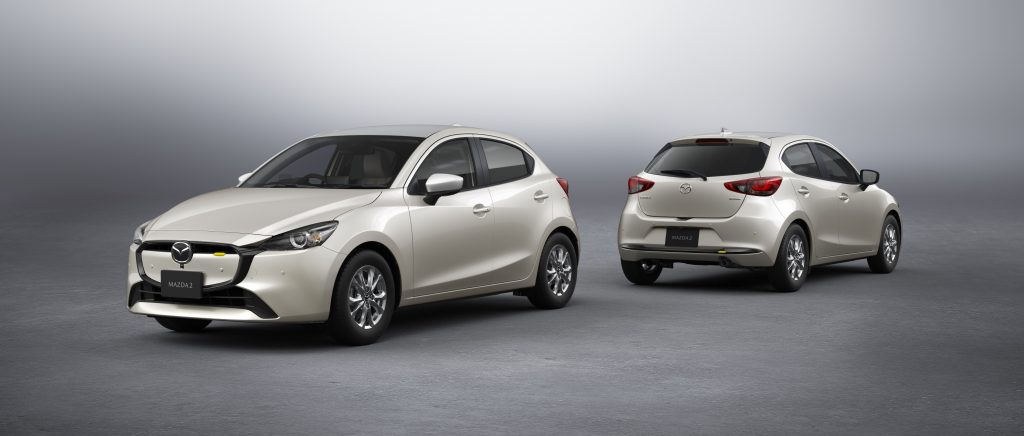 Still with KODO Design
The KODO design language is maintained, with some versions using elements from the sporty Mazda2 Genki of a decade ago. Hatchback variants, as well as the top-of-the-line GT sedan, get a redesigned rear bumper while, for the hatchbacks, there is also an asymmetrically placed colour accent on the front grille and rear bumper.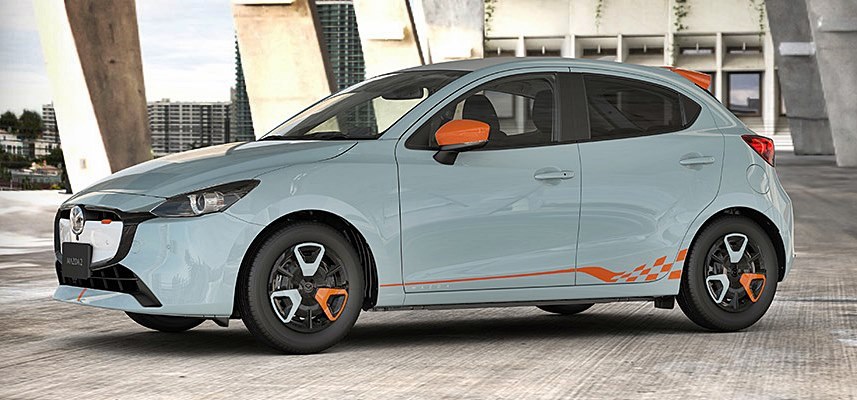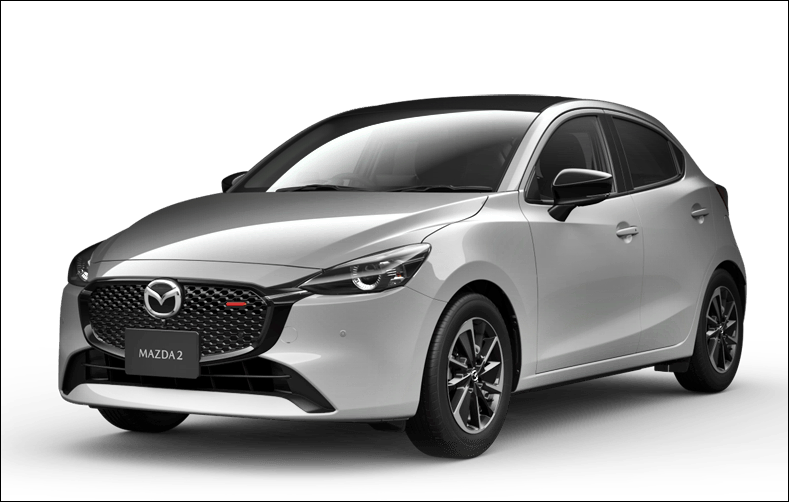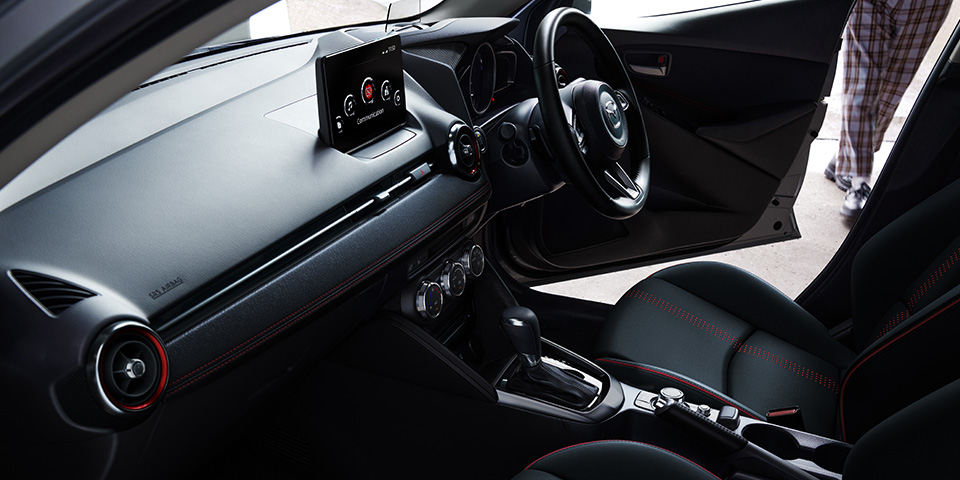 A GT version has an aero-inspired multi-spoke alloy wheel design and polished, dual exhaust tips outside, and semi-leather seats with a red and black dashboard theme within.
Rotating seat
The Japanese carmakers have long paid attention to the needs of the elderly and people with physical disabilities. Many models have features to make getting in and out easier for such people. With the new Mazda2, the Japanese market model has a rotating front passenger seat. When the door is opened, the seat can swivel towards the opening, this making it easier to move in or out without having to bend the legs sideways or twist the body.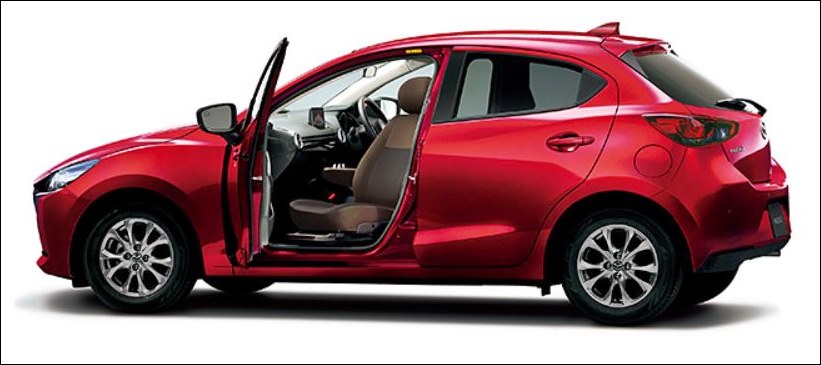 Mazda is well known for giving its cars very good driving dynamics, and even an entry-level model like the Mazda2 gets advanced active systems. These include G-Vectoring Control Plus (GVC Plus) which optimizes the grip of the tyres for smooth and dynamic torque delivery. GVC Plus has attitude stabilization control by braking, which applies a light braking force to the outer wheels This provides a stabilizing moment that helps restore the car to straight line running.

While the new 2023 Mazda2 made in Japan will be available in many markets, ASEAN markets take their model from the AAT factory in Thailand so the timing of introduction might be different. The current Mazda2 in Malaysia is available in sedan and hatchback bodystyles and priced from RM103,000.