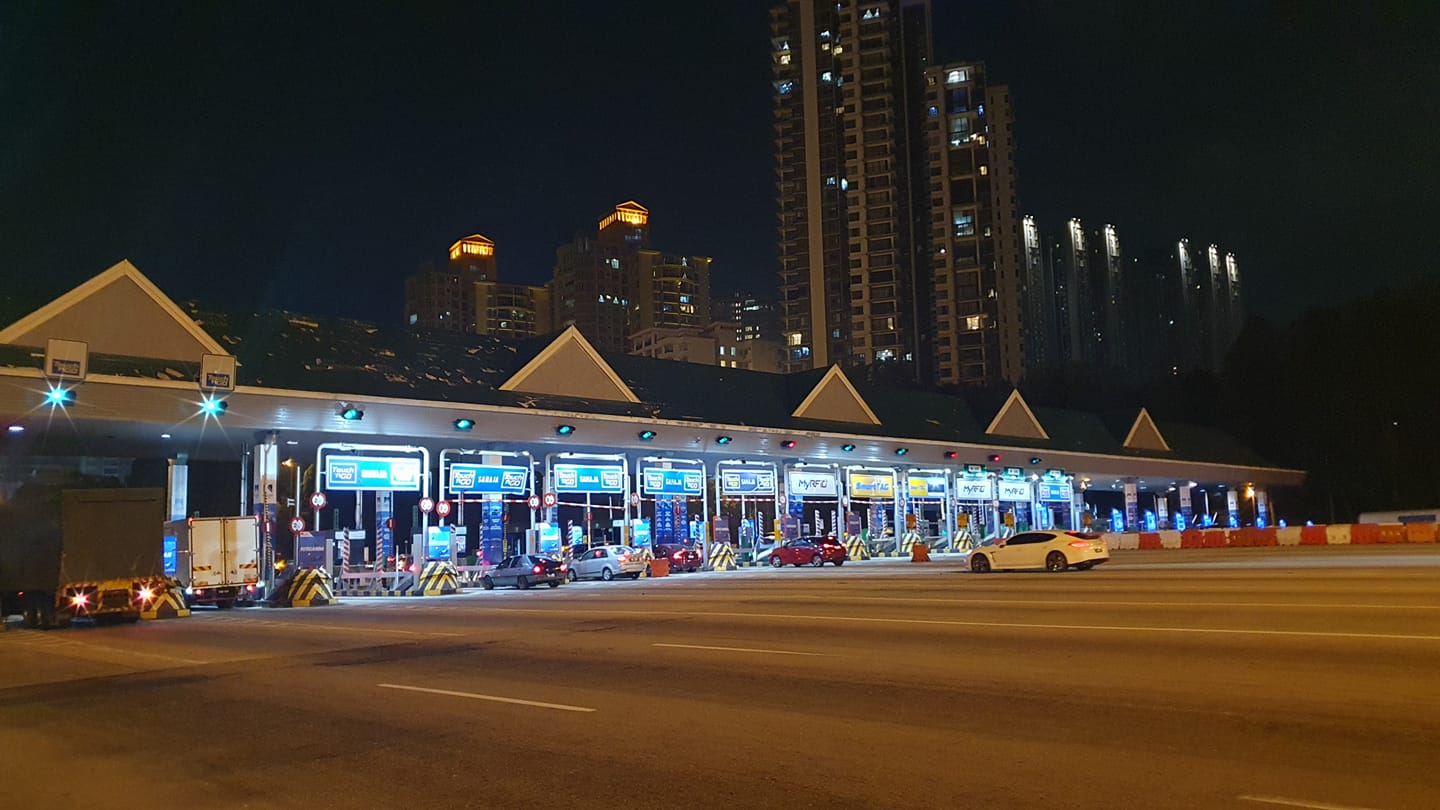 Responding to allegations by the Federation of Malaysian Consumers Association (FOMCA) with regard to the Malaysia Competition Commission (MyCC) failing to put an end to the 'monopolistic behaviour of Touch 'n Go Sdn. Bhd. And TnG Digital (TnG)', the Commission has clarified that there is a misconception on the issues of monopolies.
The Competition Act 2010 (Act 712) acknowledges that a dominant or monopoly in a particular market is not an infringement. The infringement occurs when the enterprise abuses it position in the market. "In this instance, MyCC recognises that TnG monopolises the toll payment system only. They became a monopoly naturally as soon as the Government decided, via a gazette, to abolish cash payment for tolls nationwide with the intention of reducing the congestion at the toll booths for the convenience of highway users," MyCC explained in its press statement recently.
Furthermore, while MyCC constantly monitors activities in the market to ensure that there is healthy competition, it does not have the jurisdiction in consumer issues between TnG and its users. MyCC said that TnG, being an electronic money service provider, is governed by Bank Negara Malaysia through its relevant laws and guidelines, while the association between TnG and toll concessionaires with regards to toll payment system is governed by Lembaga Lebuhraya Malaysia (Malaysian Highway Authority).
MyCC had been approached by FOMCA in 2018 on various issues affecting consumers which FOMCA associated with the monopoly TnG has. However, after reviewing all the issues, MyCC concluded that they were related to consumerism and 'the conducts of TnG did not raise any competition concerns under Act 712', despite being a monopoly for toll payment system in Malaysia.
"However, it seems that FOMCA could not accept a legitimate conclusion of the regulator up until today and insisted that MyCC should address consumer issues despite our laws clearly focusing on competition matters," MyCC's statement noted.
Nonetheless, the commission says it did carry out some 'limited intervention on all the issues' which brought changes implemented by TnG. These include abolishing the parking surcharge at 94% of locations (since 2021); increased channels for reloading TnG cards (with free reload services); introduction of NFC cards; and making refunds for dormant or lost cards done within 30 days (subject to meeting terms and conditions).
MyCC added that, last year, on its own initiative, it held a discussion with PLUS Expressways and TnG to address another issue relating to the implementation of the radio-frequency identification (RFID) system by TnG at toll plazas At that time, MyCC shared its assessment and concerns on the implementation of RFID, including the need to consider not only the payment of tolls via debit or credit cards but also other e-wallet systems.
A week after MyCC's statement on the matter, then Works Minister, Datuk Seri Fadhillah Yusof, said that upon implementation of a multi-lane free-low system (MLFF). highway users will be able to use any digital mode of payment, hence eliminating the monopoly of the toll payment system by TnG.

MyCC was established in 2011 with the main function of enforcing the Competition Act 2010/Act 712 which was introduced to create healthy competition which would ultimately benefit consumers as well as stimulate productivity and innovation.
The independent Commission issues guidelines in relation to the implementation and enforcement of the competition laws;, acts as an advocate for competition matters; carries out general studies in relation to issues connected with competition in the Malaysian economy or particular sectors of the Malaysian economy; inform and educate the public regarding the ways in which competition may benefit consumers and the economy of Malaysia.
It can investigate and enforce the relevant laws to ensure competition culture remains conducive and markets work well for consumers, businesses, and the economy. One early example of MyCC in action was to forbid the sharing of new vehicle model sales data (for less than 12 months) between automotive companies and in the public domain as it was deemed 'cartel-like'. The Malaysian Automotive Association (MAA) sought an exemption as such data can promote transparency and enable tracking market trends, but up till today, MyCC makes it an offence to do so.
In 2020, MyCC also took action against PIAM (the General Insurance Association of Malaysia) and its 22 members for violation of Section 4 of the Act. This related to entering into an agreement on the application of trade discounts on automotive parts prices and hourly labour rates for motor vehicle repairs by workshops under the PIAM Approved Repairers Scheme. Besides imposing a fine of RM173 million, MyCC ordered insurance companies to stop arrangements of having agreed discounts on parts and hourly labour rates. It expects each insured and the repairers to set determine discounts and rates independently.