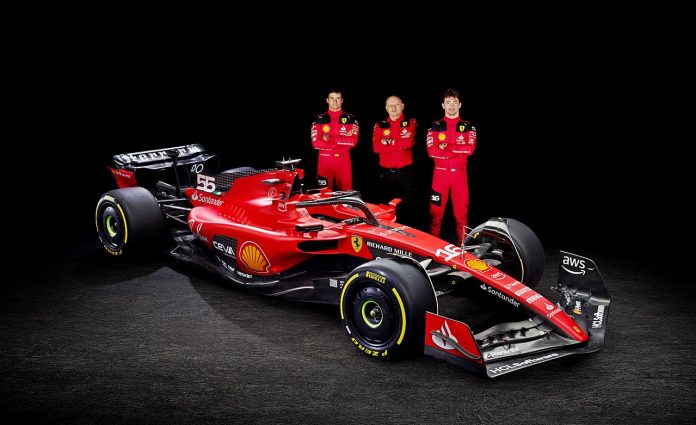 Around lunchtime (7 pm in Malaysia) today at Ferrari's Fiorano track in Italy, its Formula 1 team unveiled the 69th F1 racing car built by Ferrari. Being the first physical launch of a model after two years of virtual car presentations (due to the pandemic), 500 fans were invited to attend the event.
Before the launch, Charles Leclerc and Carlos Sainz went to greet the crowd which included many members of the various Scuderia Ferrari Clubs and students from Muner, the Motorvehicle University of Emilia-Romagna, and some from the Alfredo Ferrari Higher Education Institute, along with their teachers.
The new car is designated 'SF-23' and this marks a return to the format of the Scuderia Ferrari initials combined with the year of competition, as has been the case for most of the hybrid era, was first seen on video.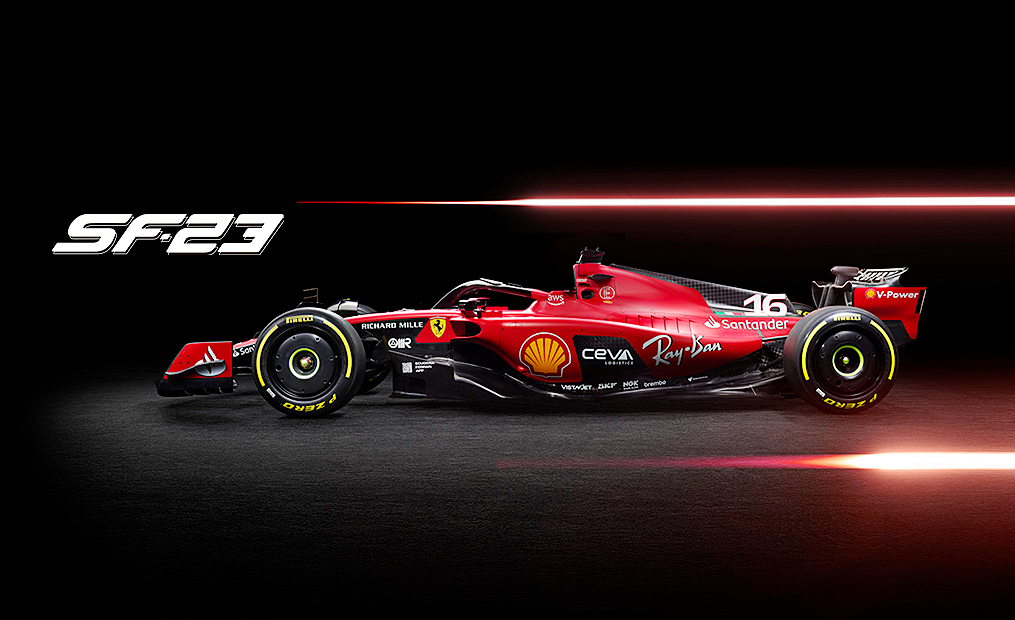 A surprise announcement after the unveiling was that the car would be fired up and driven on the track. The last time that was done was in 2017 and to decide which of the two drivers would get behind the wheel first, a coin was tossed. Doing the tossing of the special coin – with the race numbers of Leclerc and Sainz (16 and 55) on each side – was Fred Vasseur, the new team principal and general manager of Scuderia Ferrari.
It was Leclerc who won and he took the SF-23 for its first couple of laps, while Carlos got his turn shortly afterwards.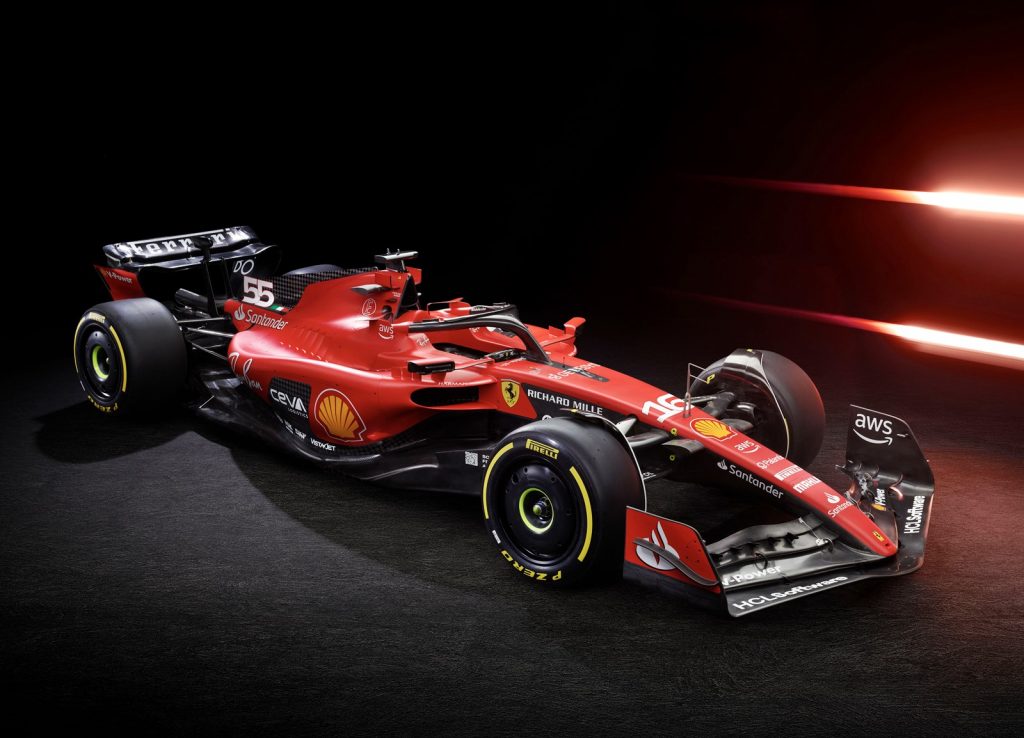 The SF-23 livery features some parts in naked carbonfibre, while the historic 'long F' logo appears on the rear wing. The red colour is also brand new, created by Ferrari Design. This is a matt version on the Formula 1 car, and glossy on the 499P Hypercar, which makes its endurance racing debut this year.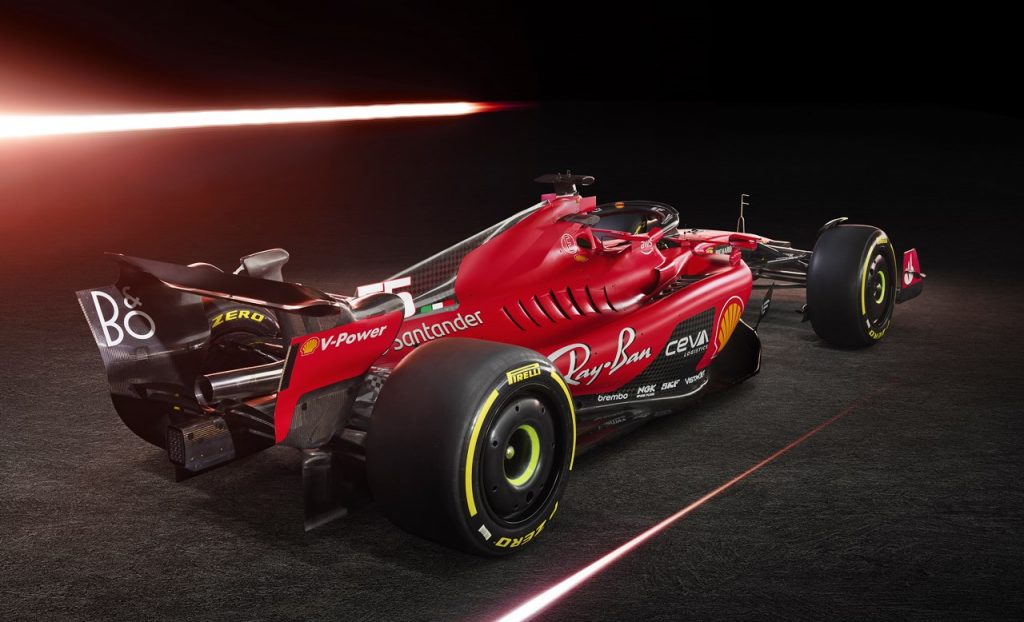 "Our whole team has put a lot of work into this new car and seeing it in front of us for the first time just feels amazing. It means that the start of the season is very close, which is always an exciting moment," said Leclerc. "It felt great to drive it here at Fiorano today, sharing the experience with our tifosi and partners. We still have to wait for the first real laps at testing to make any real assessments though."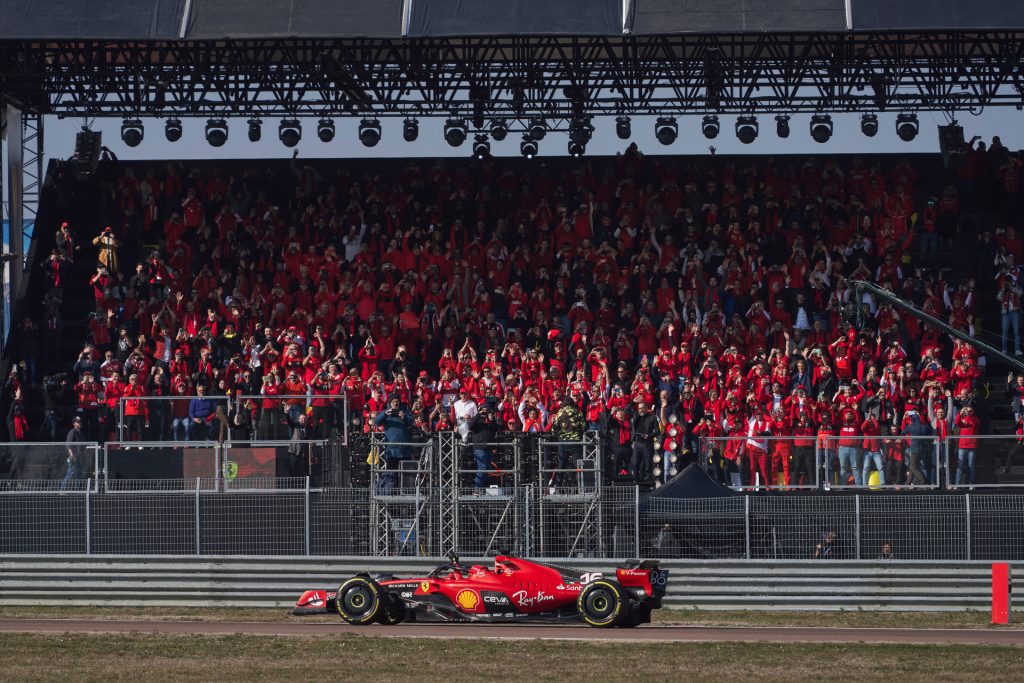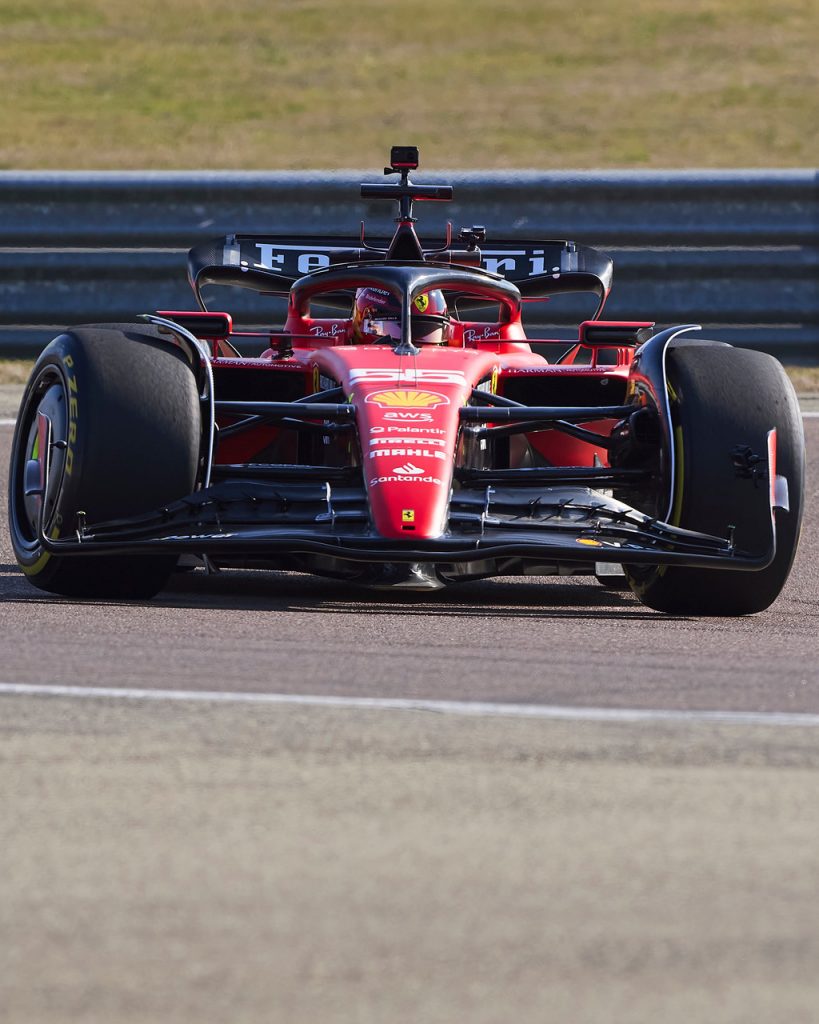 "Our target for the season will be to do even better than last season, bring home more victories and be more consistent. The biggest goal will be to win both championships and we will do everything to achieve this," he promised.