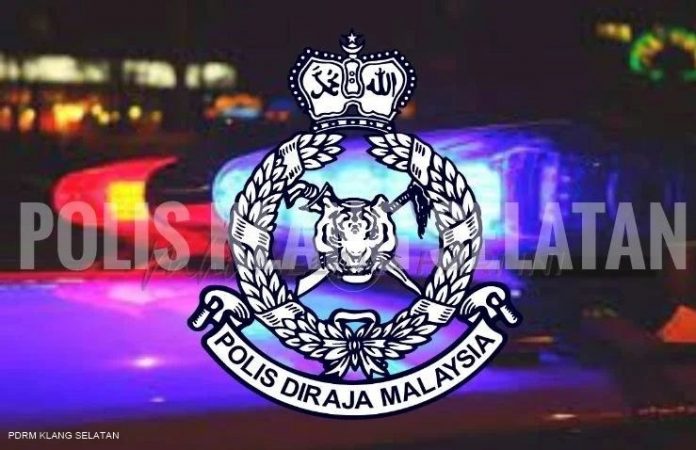 High-speed car chases with police chasing the bad guys are usually what you see in movies or, in more recent times, videos of the cops in America in real-life action. So it must have been quite amazing for motorists in the Klang area to see a real-life chase recently.
The chase was over a distance of 30 kms as police pursued a robbery suspect from Banting to Port Klang in Selangor. According to South Klang district police chief Cha Hoong Fong, the 31-year old suspect was driving a Proton Inspira recklessly along the road near the Kampung Pendamar Mosque. He was unable to avoid oncoming traffic as he tried to squeeze between two cars that slowed down to cross over a speed bump.
As he was travelling at high speed when his car hit the bump, it flew into the air and also sideways, hitting the other two cars before skidding to a stop at the roadside. The police said that he then left the car and ran off on foot into the surrounding kampung area.
As he was running off, an unmarked Perodua Myvi driven by a police team from the Selangor contingent police headquarters Criminal Investigation Department (CID) stopped behind the Inspira and the officers chased him. Apparently, the CID team had already been pursuing him which must have been why he was speeding recklessly.
Unexpectedly, the suspect somehow came back to where he had started from and as the Myvi was not occupied, he jumped in an started to drive it off! The police officers who spotted him in the car fired several shots to try to get him to stop but he sped away. The suspect did not get far as he was subsequently caught by the police near Jalan Kem, Port Klang on the same day.

"The Selangor CID forensics unit has inspected the incident location and the South Klang district police headquarters has opened investigation papers under Section 307 of the Penal Code for attempted murder," said Cha.
He added that the suspect possessed several drug and criminal records, and was handed to the Subang Jaya police headquarters for further investigation over the robbery under Section 395/397 of the Penal Code.