BMW Malaysia has made its first fully electric SUV, the BMW iX1 available for registration of interest (ROI). This was revealed on BMW Malaysia's website just yesterday.
The iX1 made its debut in June 2022 and is available in Malaysia in the xDrive30 form.
Exterior
The body details of the iX1 do not differ much as compared to the BMW X1 as only a few 'blue' highlights have been added, giving it the 'electrified' look. Think BMW X3 and BMW iX3.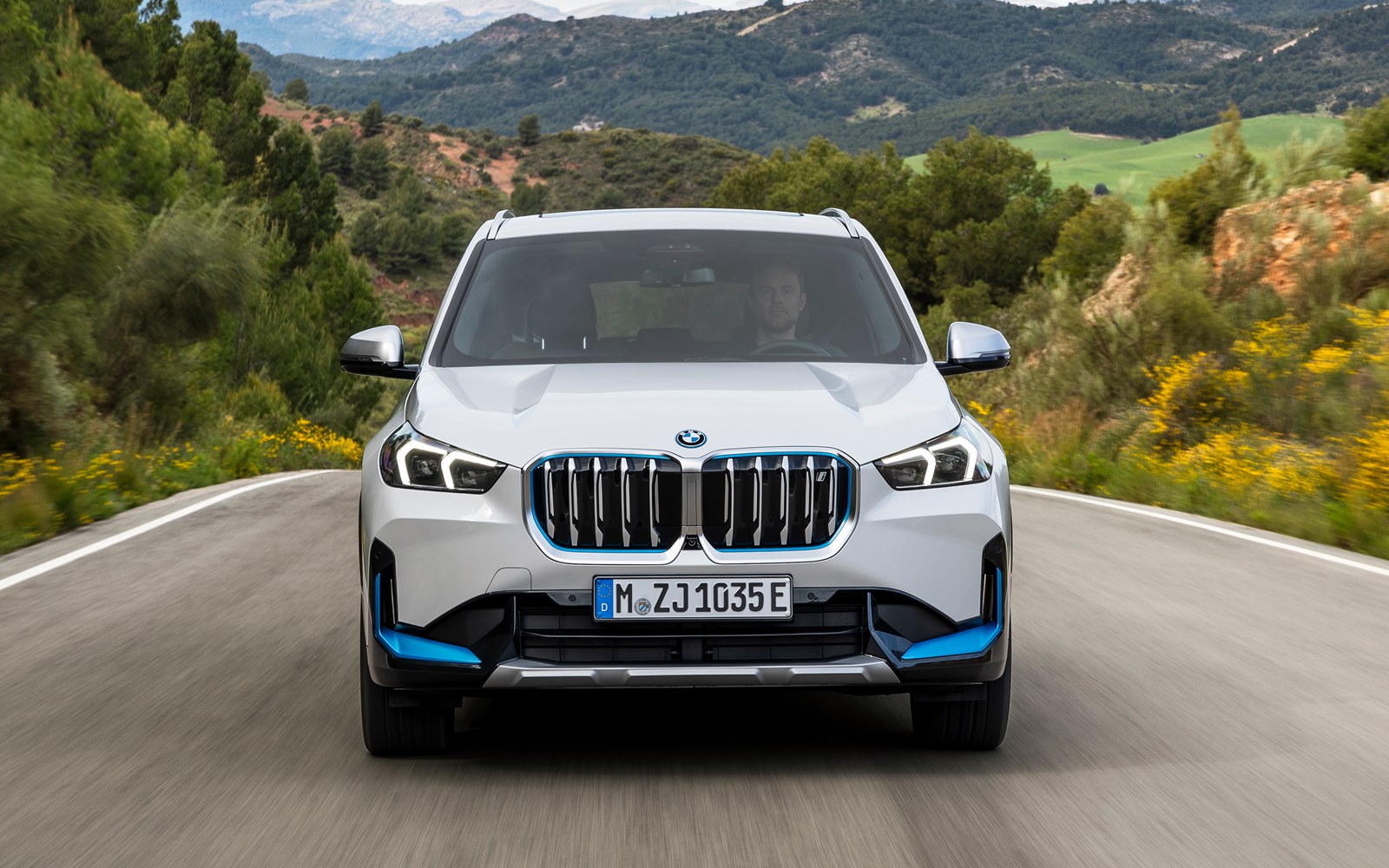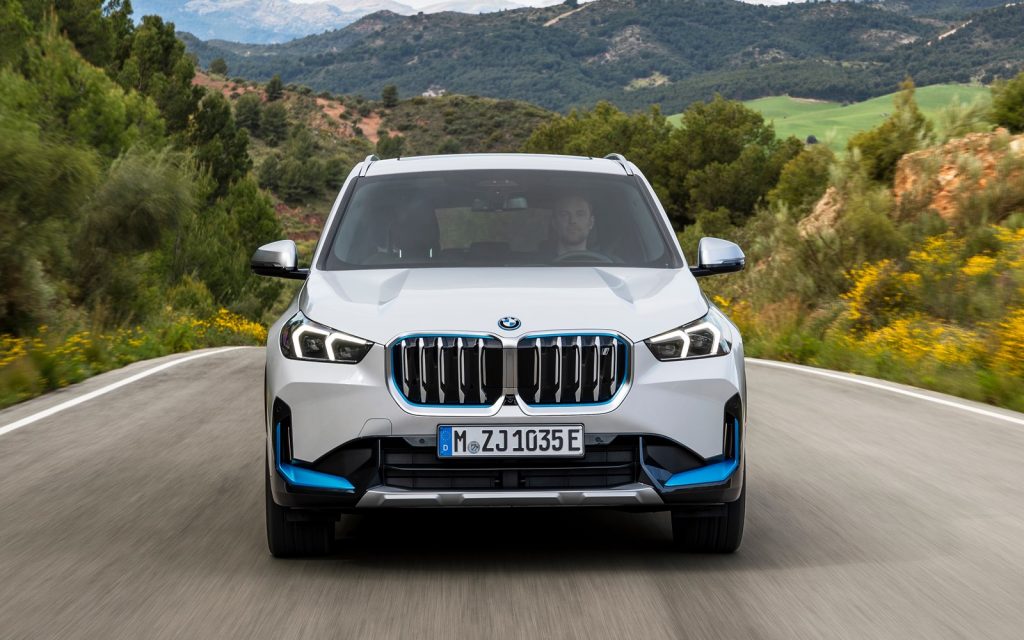 Just like the all-new X1, the iX1 gets slim LED headlights and a 'squarish' kidney grille design. The grille bars are finished in high-gloss black as standard.
The wheelbase measures in at 2692 mm and is 22 mm longer than before, while track widths have increased by 31 mm at the front and rear.
Classy Interior
With its body structure being larger than its predecessor, there is a more generous space inside, where it features a 10.7-inch central touchscreen instrument panel, a 12.3-inch BMW Curved Display, and a 'floating' armrest with integral controls.
The center console contains an upright storage area as well as a wireless charging pad.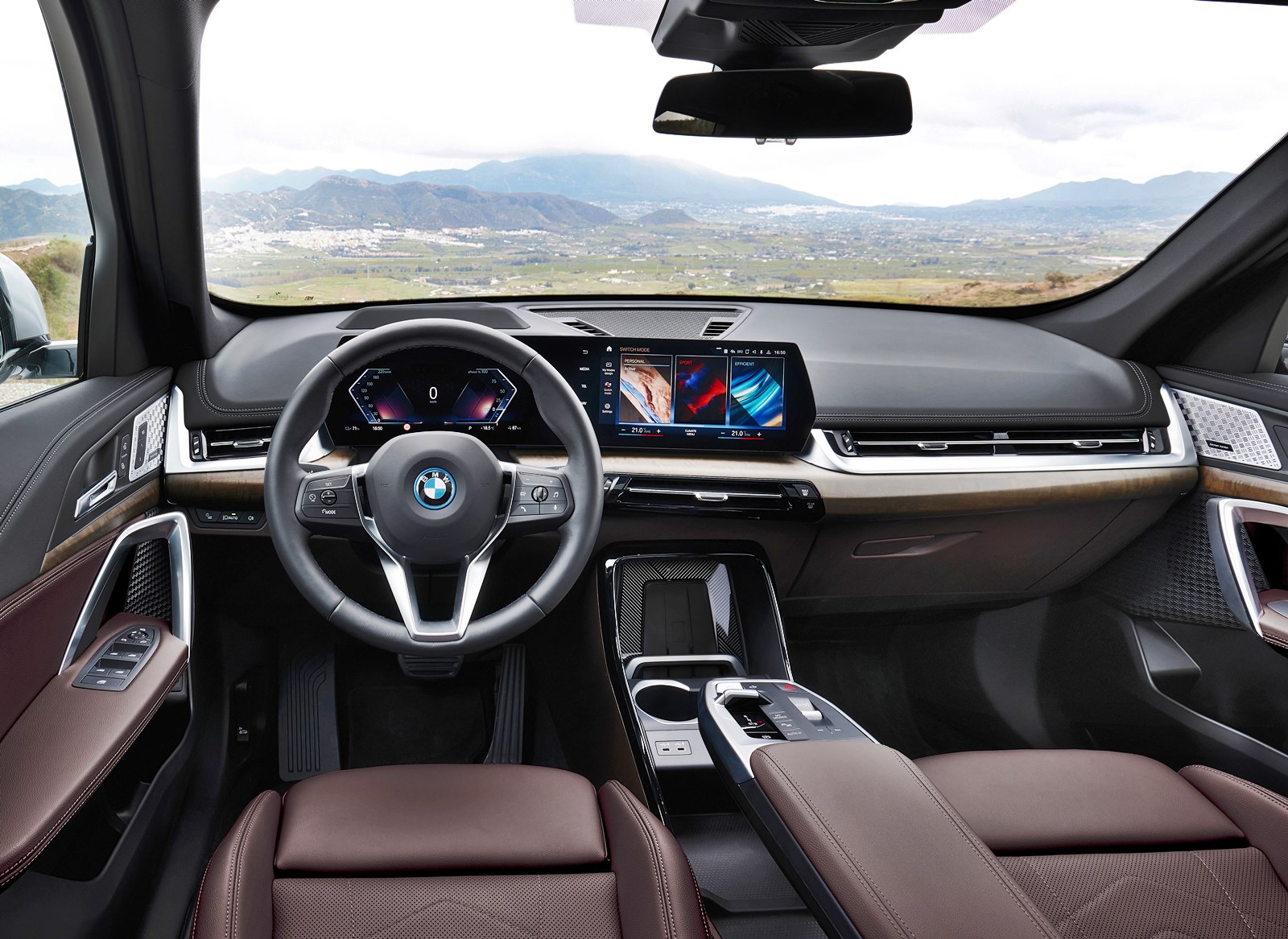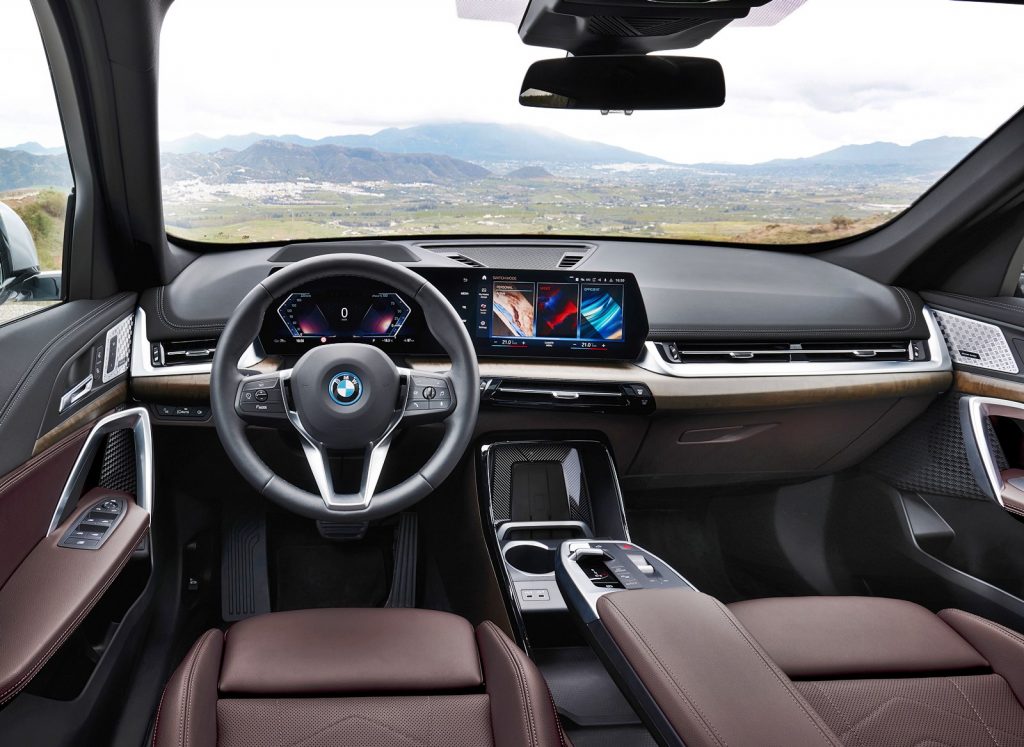 With prominent bolsters and customization of seat angle and depth, the newly created seats provide enhanced comfort over long distances and increased functionality.
The rear seats can be moved forward by up to 13 cm, allowing the boot capacity to expand from 540 litres to 1,600 litres.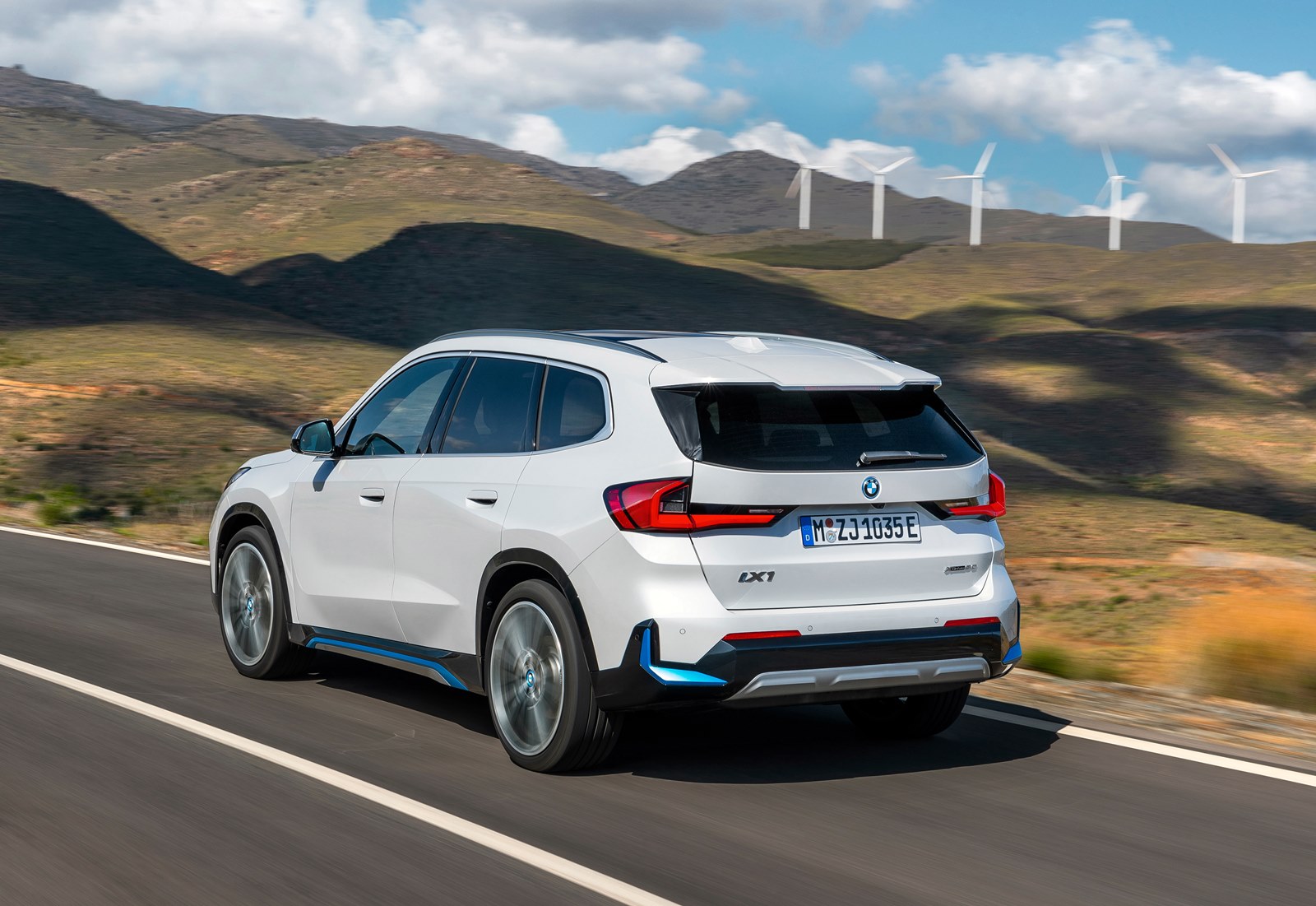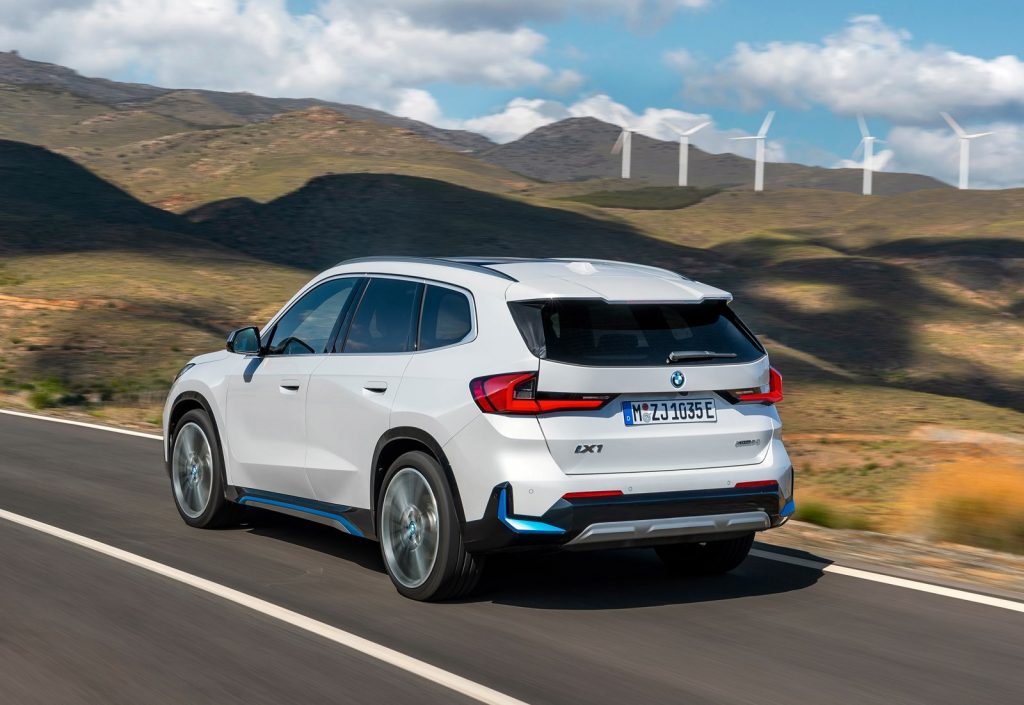 The Fun Part
This is not a boring X1 as this BEV (battery electric vehicle) features two motors, one on each axle to bring an all-wheel-drive and xDrive performance experience. It puts out 313hp and 494 Nm of torque.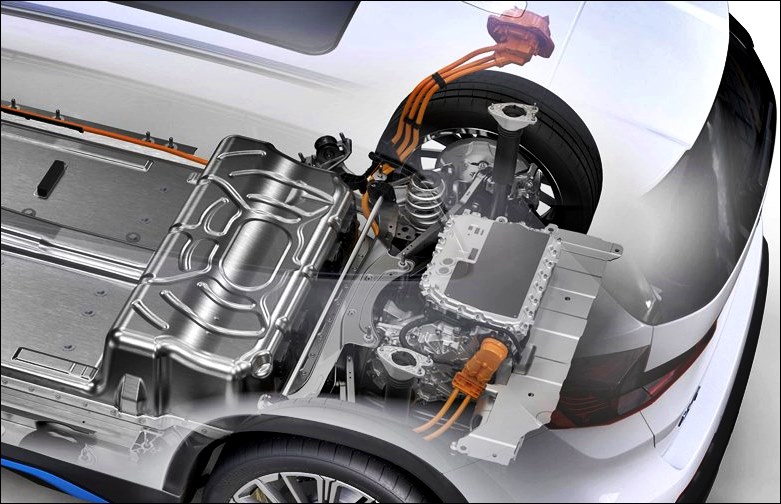 The top speed reaches 180km/h and it does 0-100km/h in 5.7 seconds. Just enough for you to be a little 'fast and furious' with your family. If you're thinking "That's not fast, my modded Myvi can do more than that," just remember, this is EV and leans more towards practicality and sustainability. Your Myvi kills a tree everytime you give it the beans, a tree kisses the iX1 every time it accelerates.
Battery
On the topic of practicality, the iX1 comes with a 64.7 kWh high-voltage battery pack which gives it a travel range of 440 km.
Fast charging at up to 130 kW achieves a 10% to 80% state of charge in 29 minutes or an additional 120 km of range in just 10 minutes.
Charging using AC at 11 kW takes 6.5 hours to fully charge the battery, whereas charging at 22 kW takes three hours and 45 minutes. The iX1 also utilizes energy recuperation through braking, producing up to 60 kW with one pedal driving and up to 120 kW with more pressure applied on the brakes.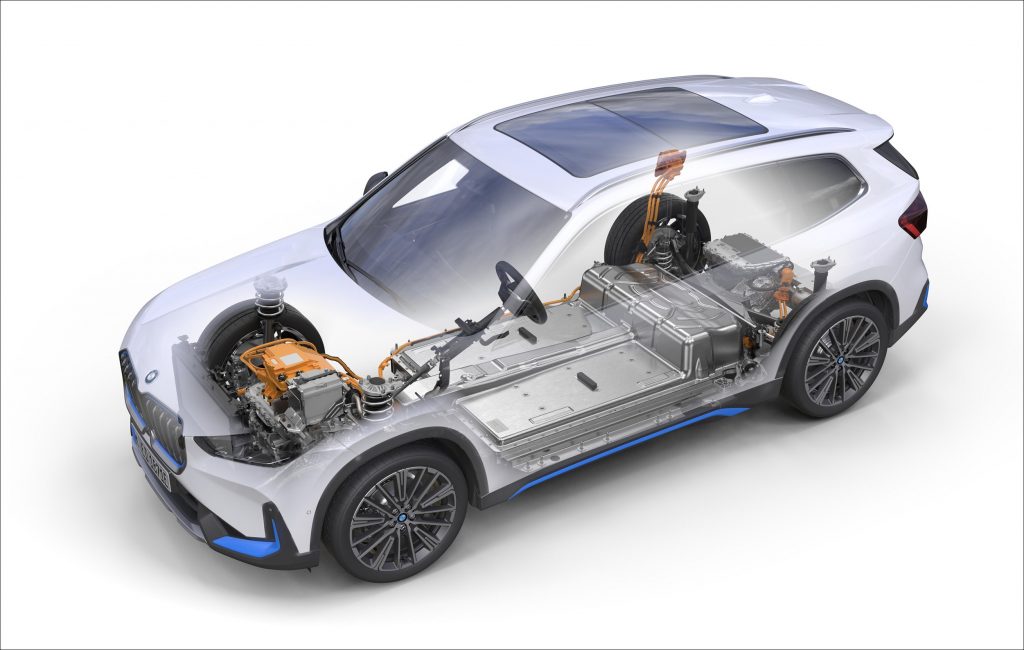 Fully imported (CBU) EVs in Malaysia are exempt from excise duty and sales tax until December 31, 2025, while locally assembled (CKD) EVs are exempt until December 31, 2027. This implies that purchasers who take delivery of their EVs such as the BMW iX1 before the cut-off dates will benefit from the lower costs.
Unfortunately there's no indication on pricing yet, but if you visit your favourite dealer and ask nicely, we are told they might whisper you the MSRP.