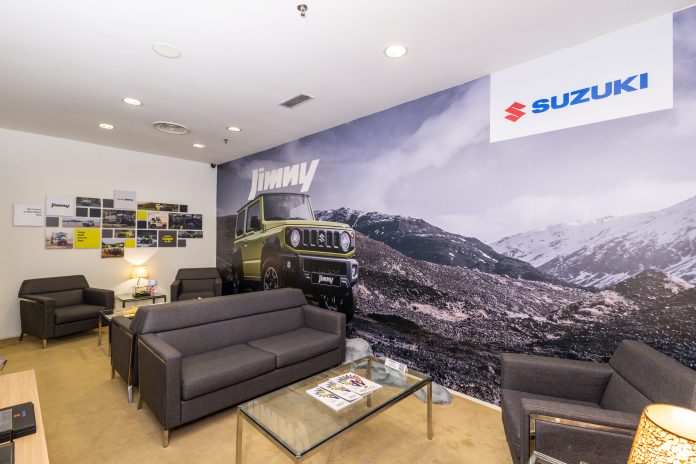 The Naza Skylounge, which was previously launched for Peugeot owners, now welcomes owners of the Suzuki Jimny.
The private lounging and conversation area was created to offer visitors complete comfort, convenience, and relaxation before and after a flight.
The Jimny Corner promotes the Suzuki Jimny, the iconic tough off-road vehicle known for its adventurous adventures.
The Suzuki Jimny is a series of four-wheel drive off-road mini SUVs, manufactured and marketed by Japanese automaker Suzuki since 1970.
The 2023 Suzuki Jimny is available in Malaysia and offered as a single variant, priced at RM 169,000.
"From the moment guests step into the Jimny Corner, they are transported to a world of comfort and relaxation," said Mohamad Irwan Shahril, Chief Operating Officer of Naza Eastern Motors.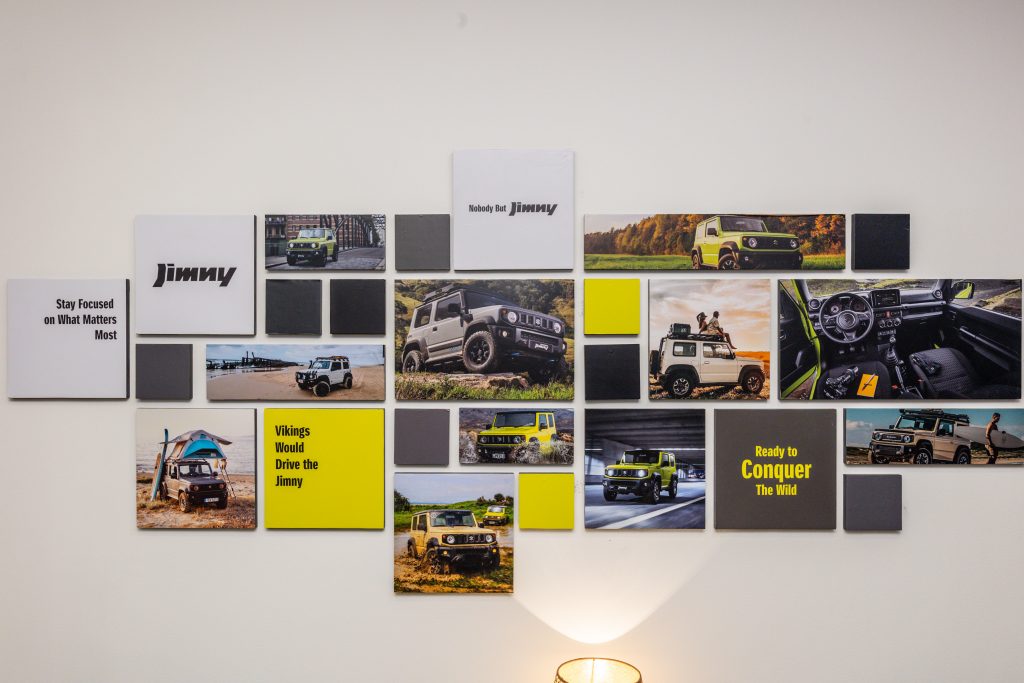 The Jimny Corner is introduced as a custom area created to enhance visitors' travel experiences. The goal is to deliver the utmost luxury and convenience while solidifying its status as the official distributor and provider of after-sales services for Suzuki cars in Malaysia.
The informative exhibits and documents at the Jimny Corner highlight Suzuki Jimny's characteristics and capabilities. Visitors can discover the vehicle's off-road prowess, advanced safety features, and cutting-edge technology that improves the driving experience. This interactive marketing experience aims to inform and entertain visitors while promoting the Suzuki Jimny as a useful and capable vehicle.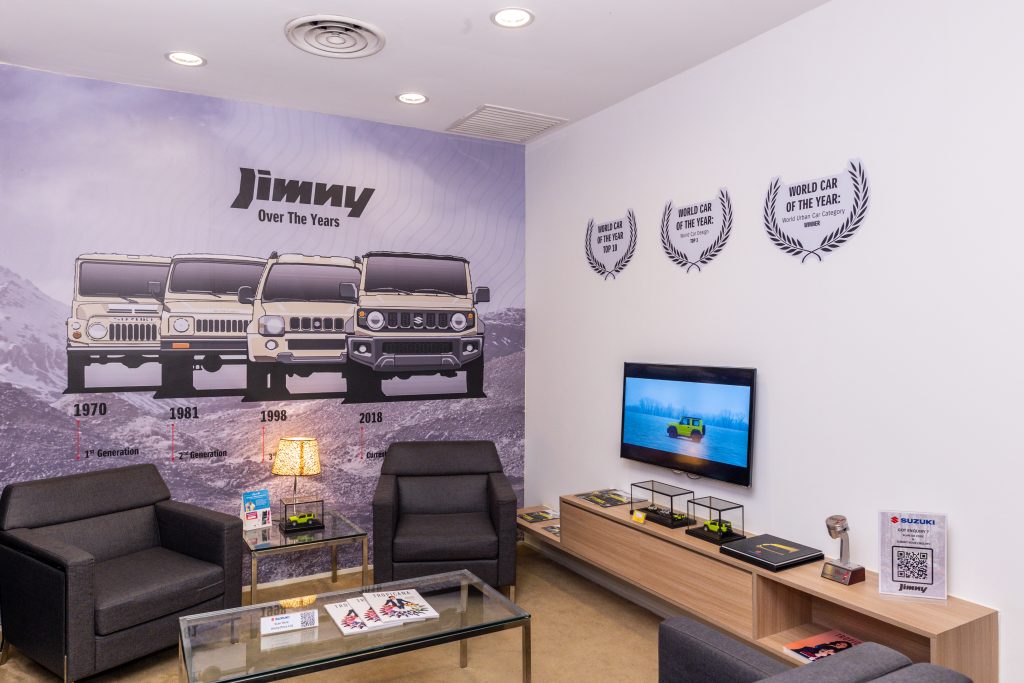 According to Naza, those who purchase the Suzuki Jimny through Naza's official channels will be given a membership card which will give them access to the lounge. If the Jimny is purchased from other dealerships in the grey market, a fee will be charged (no specific amount was stated) to access the lounge.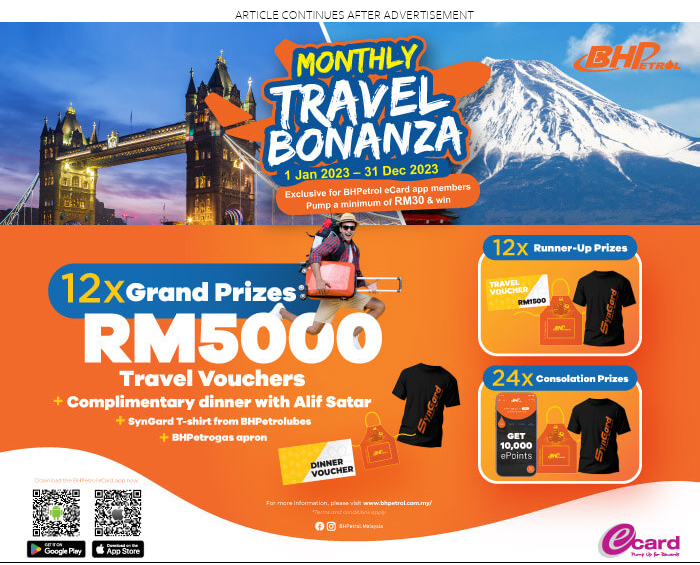 Customers who book the Suzuki Jimny through the Skylounge who are not Naza members can take advantage of a loyalty discount in honour of its launch.
It's quite an interesting approach that Naza Eastern Motors Sdn Bhd has taken for a marketing strategy. This should keep their visitors entertained and informed about a model that is not so well-known among Malaysians.