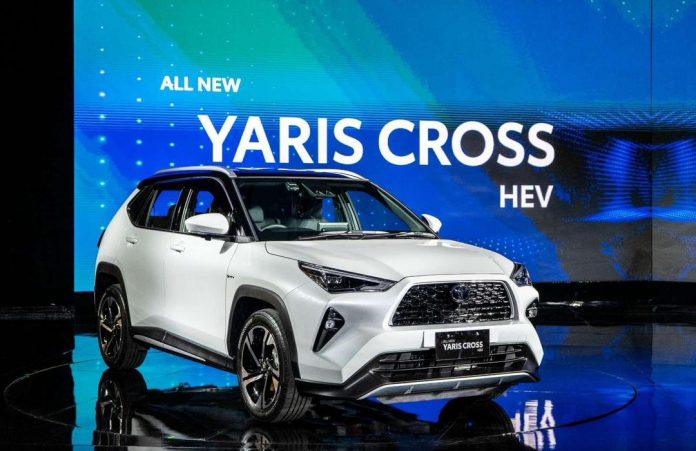 Toyota Indonesia has unveiled a brand-new model of the Yaris Cross, a B- Segment SUV that is unconnected to the one that is already available in Europe, Japan, and Australia. This one, however, is said to be the "sister car" to the Perodua Ativa we have here in Malaysia.
The model borrows stylistic ideas from the Highlander and the larger RAV4 with a choice of petrol or hybrid powertrains.
The new Yaris Cross will sit between the Raize and the Corolla Cross in Toyota's SUV lineup for the Indonesian market.
Exterior
The Highlander-like big grille and robust headlights in the front sits in contrast with the RAV4-like boxy wheel arches, toned-up rear shoulders, and taillights. The ASEAN Yaris Cross differs from its identically called sibling in that it has more angular aspects on its face, such as the headlamps and fog lamp surrounds. It has a two-tone paint schemes, and body cladding are also characteristics of the 'Solid & Dynamic' style.
The Indonesian-specific Toyota Yaris Cross is built on Daihatsu's DNGA platform and measures in at 4,310 mm long, 1,770 mm wide, and 1,615 mm long with a 2,620 mm wheelbase. It is 130 mm longer than the TNGA-based EU-spec Yaris Cross based on those measurements.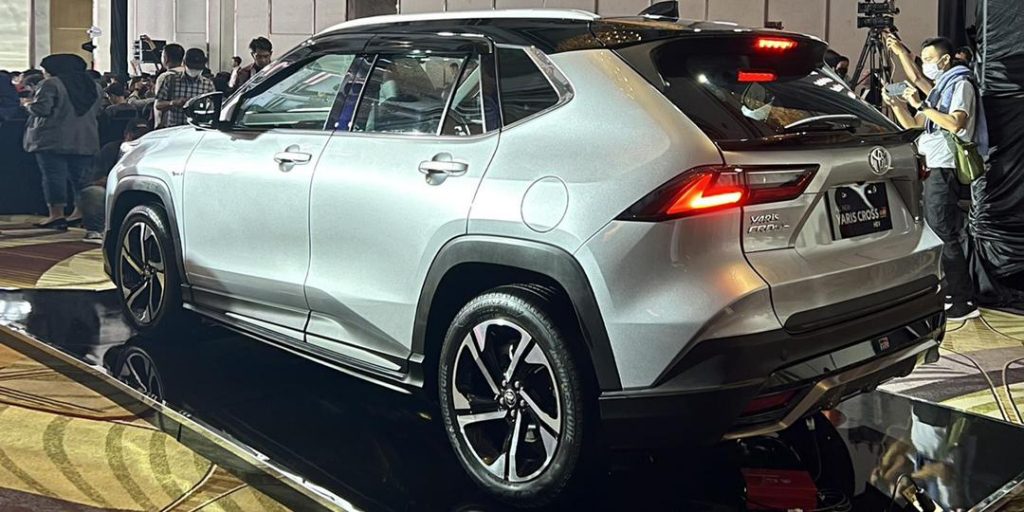 In terms of paint jobs, Super White 2, Silver Metallic, Greenish Gunmetal, Altitude Black Mica, Dark Red, Platinum Pearl White Premium, and Scarlet Premium are just a few of the colours that will be offered. It is also available with a dual-tone paint job – an Altitude Black Mica roof and a body painted in your choice of Silver Metallic, Scarlet Premium, or Platinum Pearl White Premium.
Powertrain
Both petrol and a hybrid powertrain are offered for the vehicle. 105 horsepower and 138 Nm of torque are produced by the naturally aspirated 1.5-litre Dual VVT-i four-cylinder petrol engine. Both a five-speed manual and a CVT transmission are available, and both deliver power to the front axle.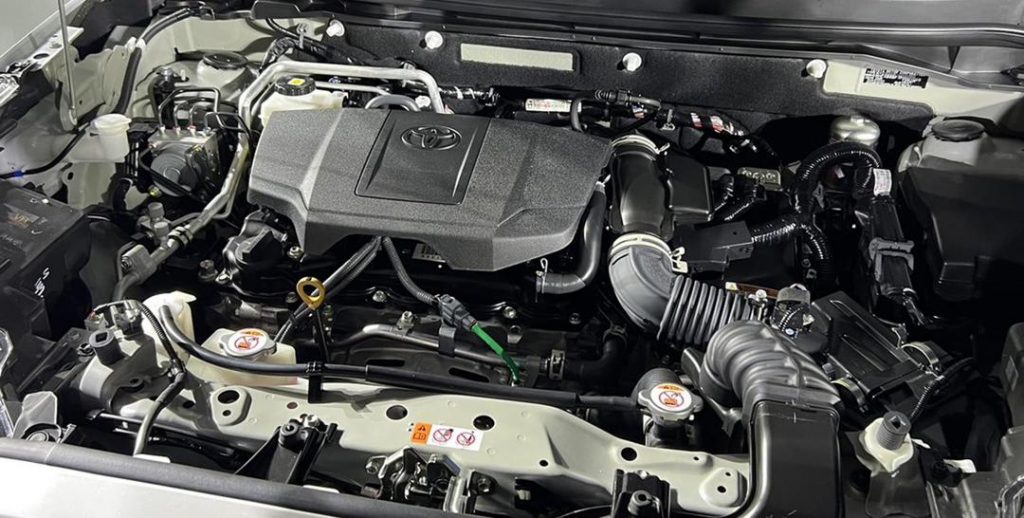 For the more effective self-charging hybrid, a 1.5-litre engine, an electric motor, a lithium-ion battery pack, and a CVT are all combined. The combustion engine produces 90 hp and 121 Nm, while the electric motor produces 79 hp and 141 Nm. The 110hp total output is sent to the front axles, which is a little less than the output of Toyota hybrids built to EU standards.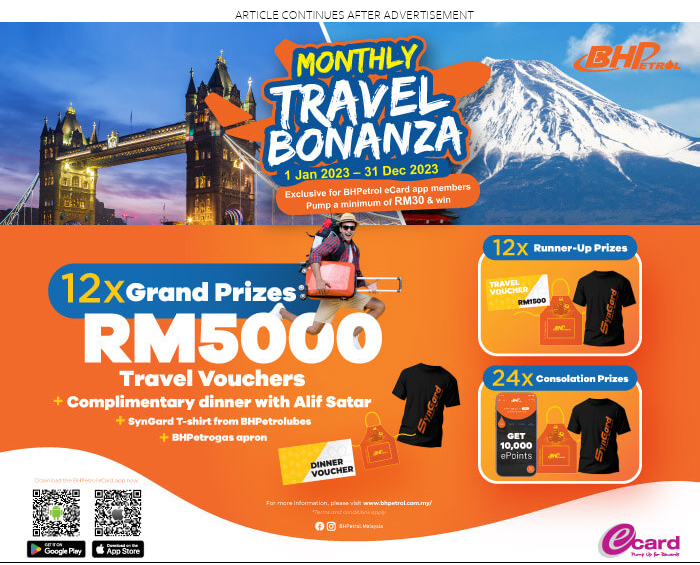 The Yaris Cross is a full hybrid, not simply a "mild" hybrid because the electric motor is powerful enough to propel the vehicle in electric mode while the engine is off.
Interior
Little has changed on the inside in comparison to the Raize in terms of the cabin's appearance and layout. However, Toyota claims that more expensive materials have been used and that higher-end versions now come with a panoramic glass sunroof.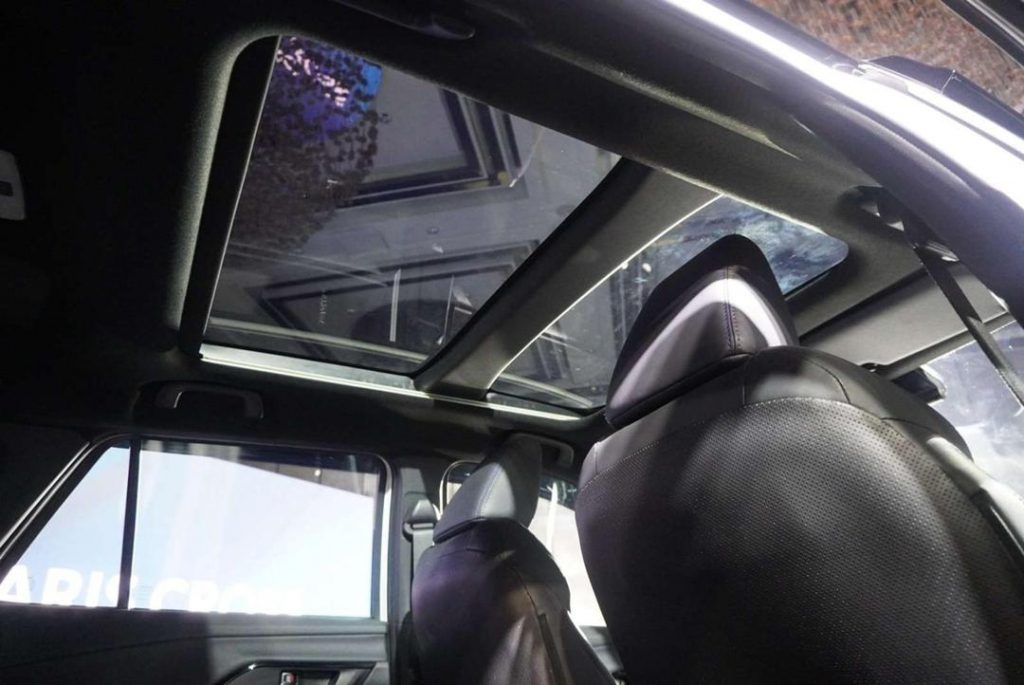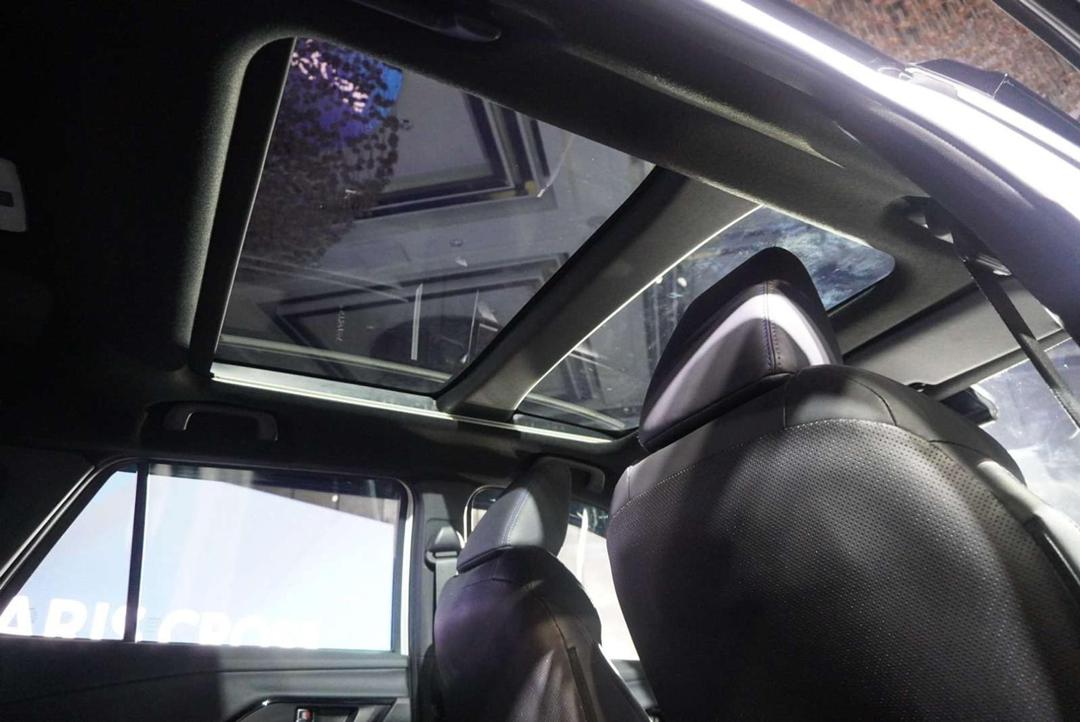 The Yaris Cross will be equipped with a seven-inch digital instrument cluster and a 10.1-inch touchscreen infotainment system. The Yaris Cross also comes standard with six airbags, an electronic parking brake (with auto brake hold), a panoramic view monitor, a blind spot monitor with rear cross-traffic alert, passive safety systems (VSC, ABS, EBD), ambient lighting, wireless smartphone connectivity, a powered tailgate with hands-free access, a powered driver's seat, a wireless charger, T intouch telematics, and the Toyota Safety Sense suite of driver assistance technologies.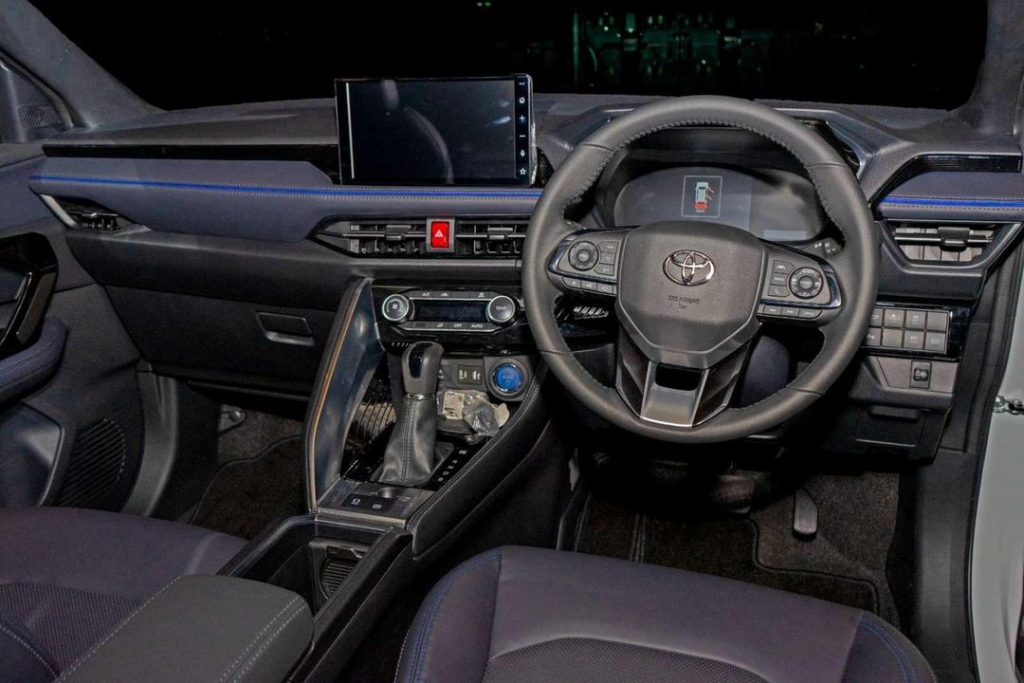 A number of motoring portals are suggesting that the Yaris Cross could be offered in Malaysia as a Perodua.
There have been speculations that Perodua is already working on launching a new SUV that is bigger and thus sits above the Ativa. Rumoured to be codenamed D66B, if these rumours turn out to be true, you may be looking at Perodua's latest model.
There's no indication when it would be available in Malaysia. But if past trends are to be followed, the Malaysian introduction is not too far away now.