On June 16, a video of an incident from Johor Bahru was posted to TikTok before being taken down.
It showed a Malaysian Grab rider confronting two Singaporeans at a petrol station who were filling up a jerry can with fuel.
Later, the Johor police admitted the incident had taken place and said there had been a miscommunication between the two sides. They added that the police officers on the site were effective in resolving the conflict.
Later, the 44-year-old delivery driver claimed that his Grab account had been suspended since 6pm on June 21 in a TikTok video released under the handle @matkibot.
The food delivery rider claimed that he kept his ground because he was "in the right" and that the two Singaporeans had eliminated his source of income.
On June 22, a user published a story about the man's alleged suspension and requested confirmation from Grab Malaysia in a tweet that quickly went viral. The post stated that if it were true, Grab would be instantly uninstalled by the user.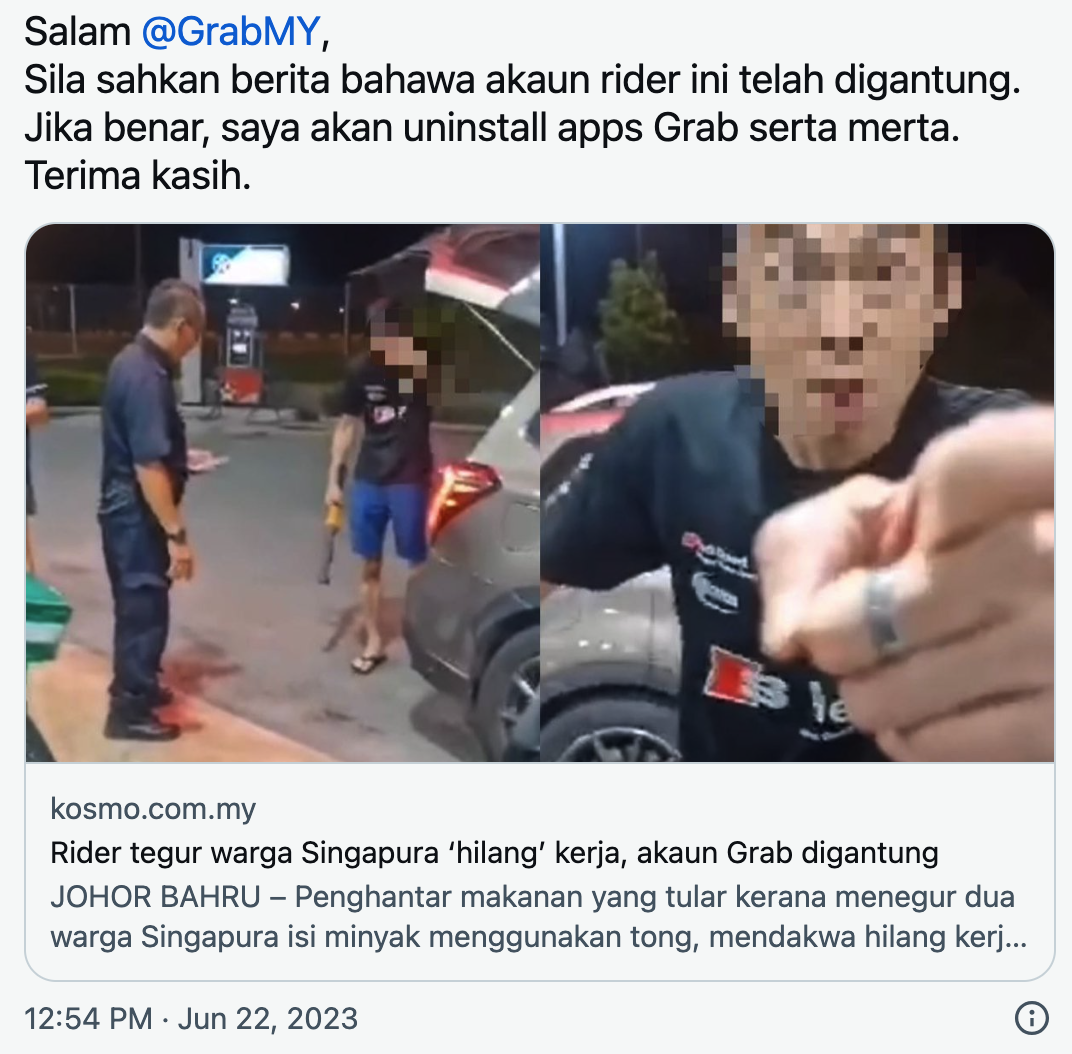 The tweet has received 8,400 retweets and more than 1 million views as of the time of writing. Similar sentiments were also voiced by others, who threatened to boycott and delete the Grab app if the decision was not clarified.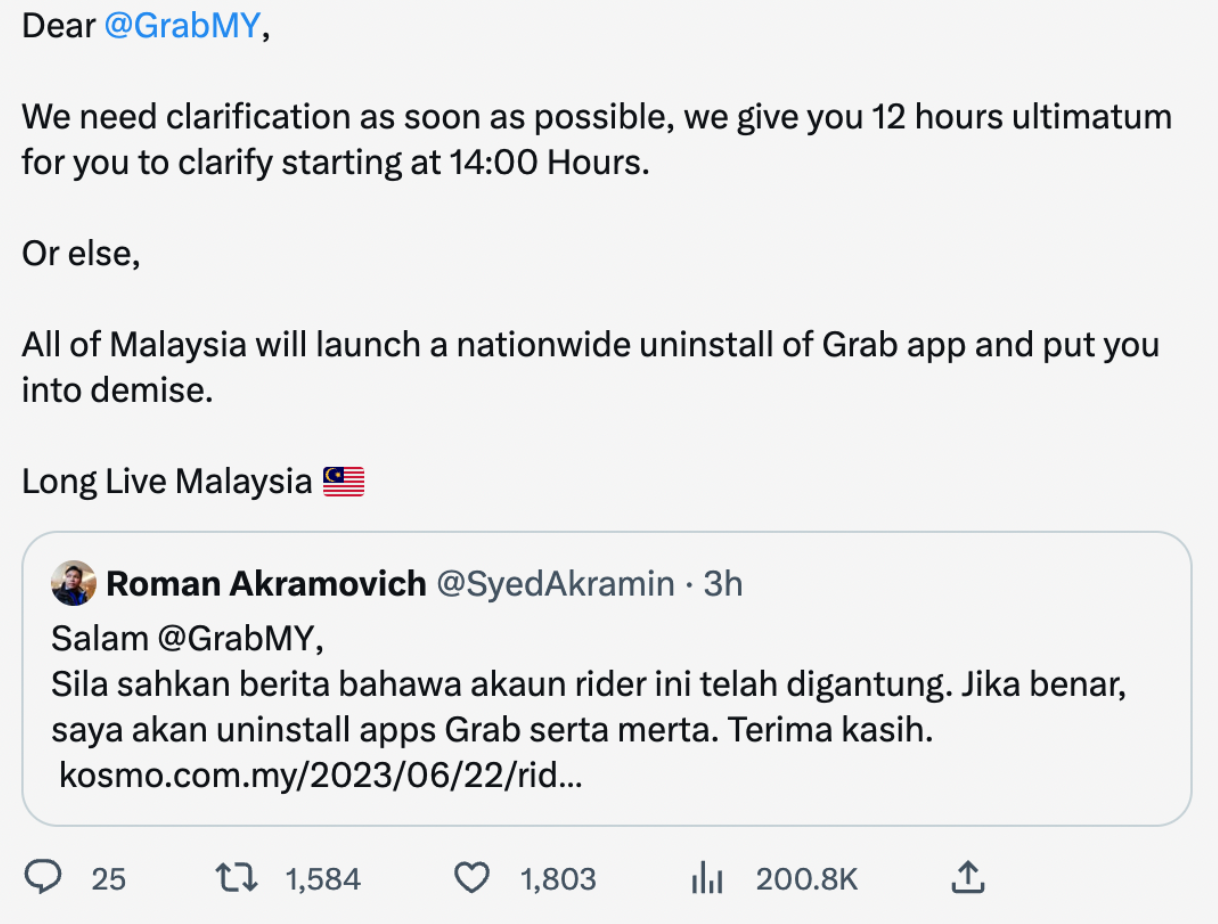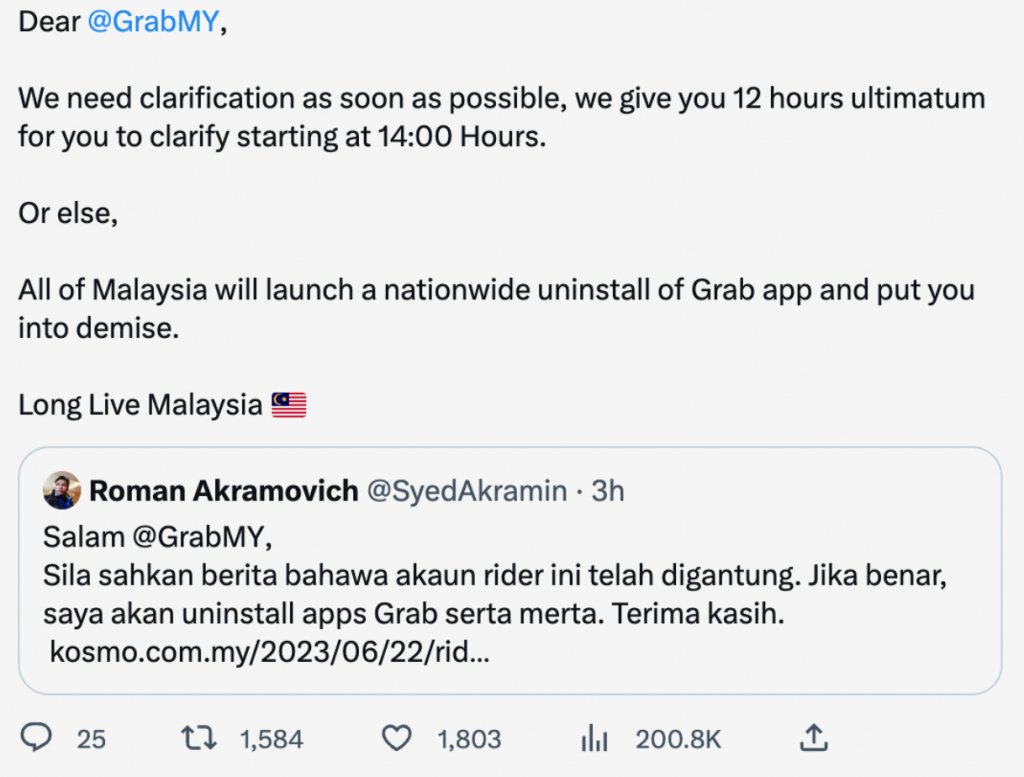 The food delivery rider stated that Grab had looked into the incident and discovered that he was not at fault in a new TikTok video posted on June 22 and reinstated his account.
The rider thanked Malaysians for their support in calling for justice.
Although we are rivals when it comes to supporting either Liverpool or Man United, when it comes to standing for our country, we are untouchable.