Proton today disclosed a strategic partnership with Affin bank through the introduction of an affiliate credit card/-i aimed for Proton owners. When Proton clients use the Affin Avance Proton Affiliate Credit Card/-i to make purchases at approved locations, they receive special privileges and rewards.
The list of privileges enjoyed by cardholders includes:
Lifetime annual fee waiver.
3X AFFIN Rewards points for dining, online/e-commerce, and transactions at Proton outlets. – 1X AFFIN Rewards points for other retail transactions.
Hassle-free Overdraft/Cash line application.
0% Easy Instalment Plan for up to 24 months – 0% Interest/ Profit Rate for purchase at Proton outlets including servicing.
Additionally, a customer who had financed their car through Affin bank's hire purchase option also received a mock key for a Proton X90, the newest model in the Proton lineup.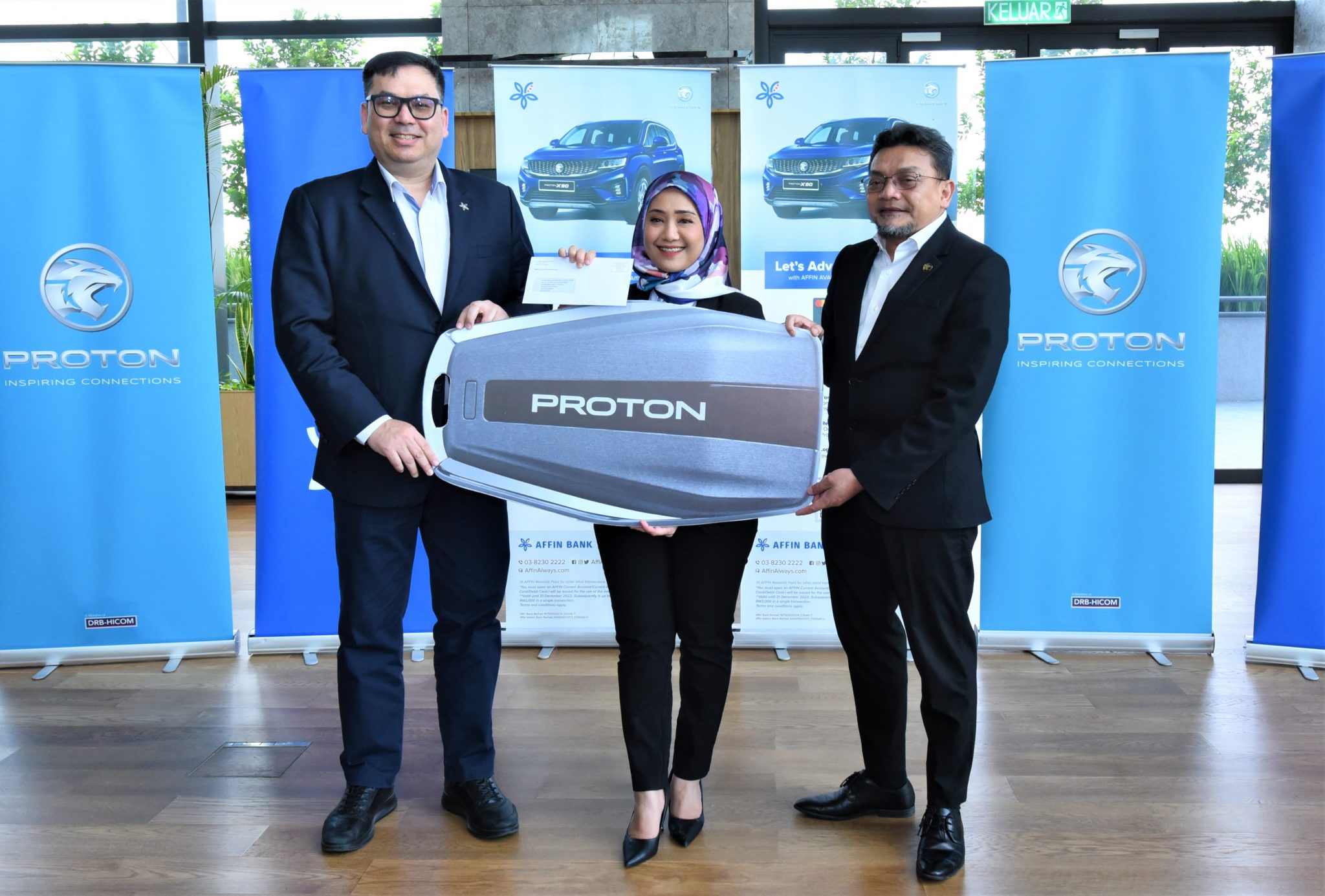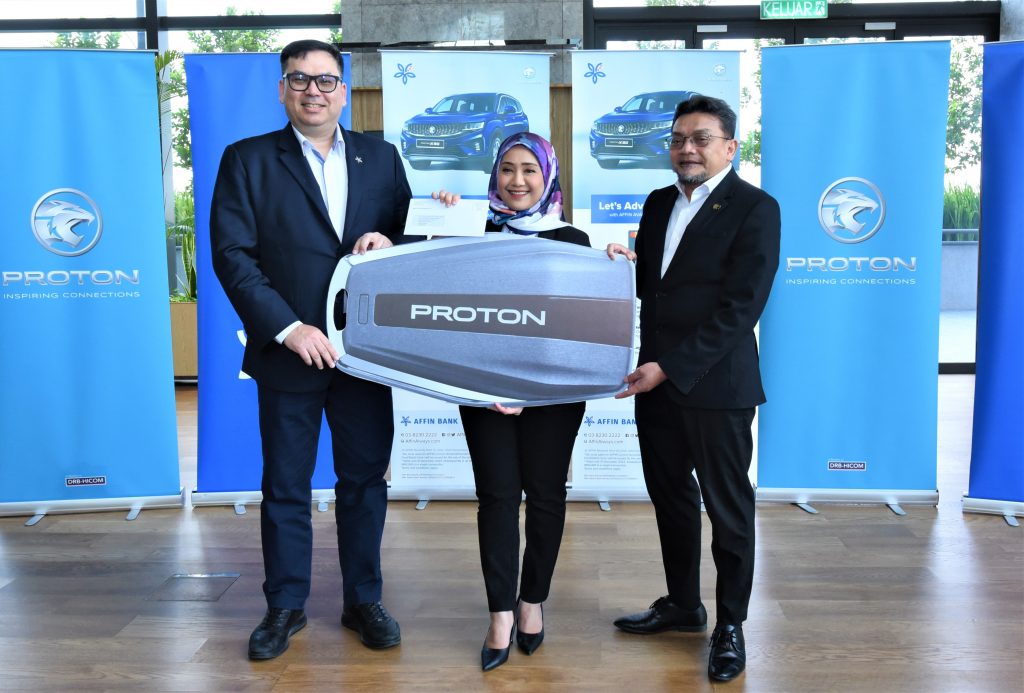 According to Proton, the affiliate card will reward customers for servicing their vehicles or buying Proton's goods by providing a variety of advantages and privileges. This new card will be automatically provided to any Proton purchaser who finances their purchase with Affin Bank. Proton invites all current owners to additionally apply for it to take advantage of its exclusive benefits.