AAPICO Hitech Public Company Limited (Aapico) and national automaker Proton are working together to develop dies, jigs, hot stamping parts, body assembly parts, and chassis components through Aapico's subsidiary, Advance Vehicle Engineering Global Sdn Bh (AVE Global).
Aapico is one of Thailand's largest auto parts companies that was founded in 1996 by a Malaysian founder, Yeap Swee Chuan.
As part of the partnership, Aapico will purchase 60% of AVE Global from Proton, with Proton keeping a 40% stake in the business, which will now be known as Aapico Avee Sdn. Bhd.
As part of the cooperation, which became official on June 26, 2023, Aapico will invest RM 40 million in AVEE Global's 20-acre facility with the intention of expanding it further to meet the rising demand for Proton vehicles as well as the needs of the entire automotive industry. Another RM100 million in investment is planned for 2024, for plant extensions and the acquisition of new machinery.
With more goods on the horizon, the operational manufacturing plant will shortly scale up its production rate. Aapico will oversee operations and implement new technological applications while bringing its enormous knowledge and skills to bear in order to manufacture better-quality parts, increase output, and reduce costs. With more jobs being created and the recruitment of highly skilled workers, future expansion will also see the growth of human capital.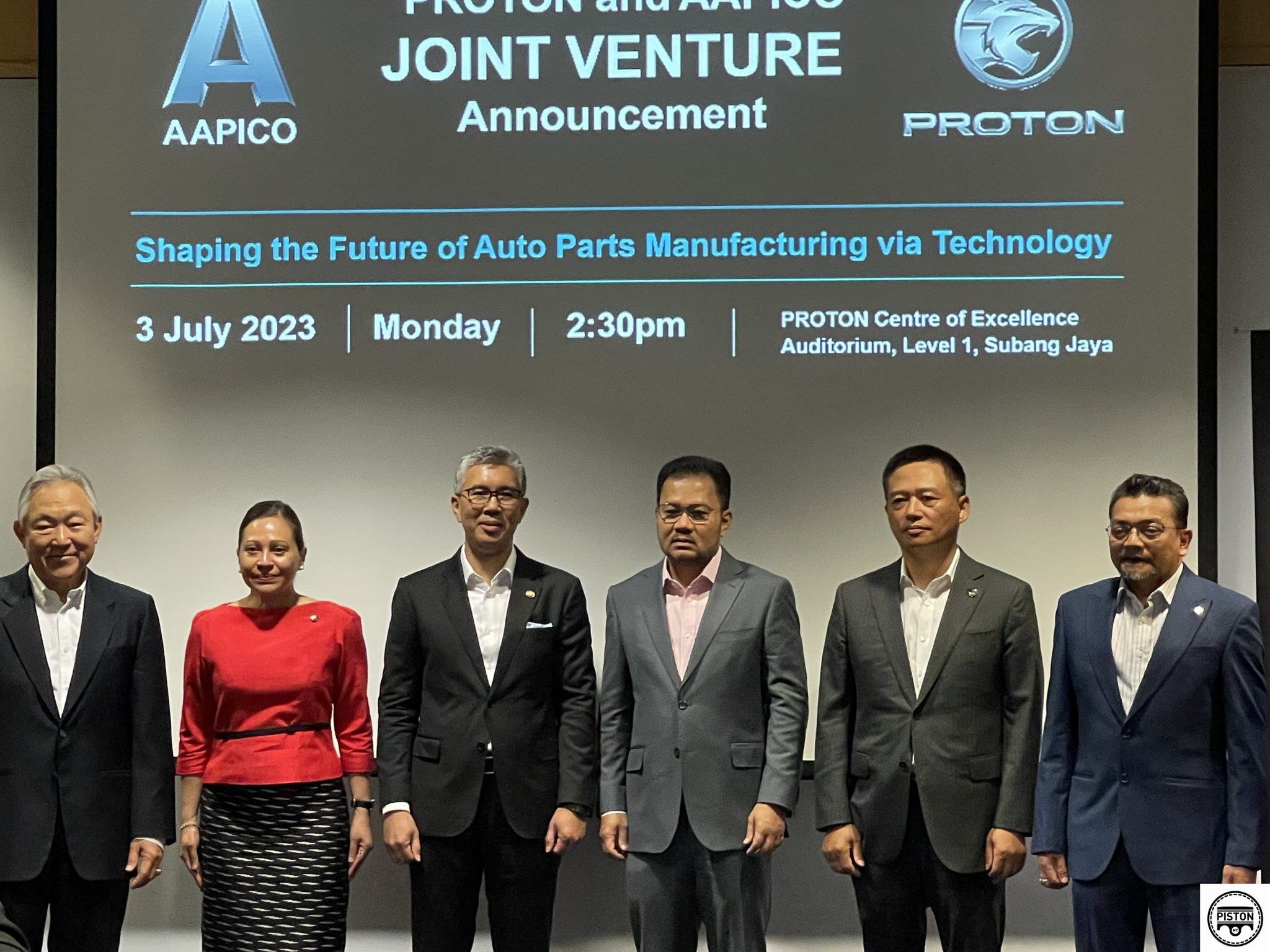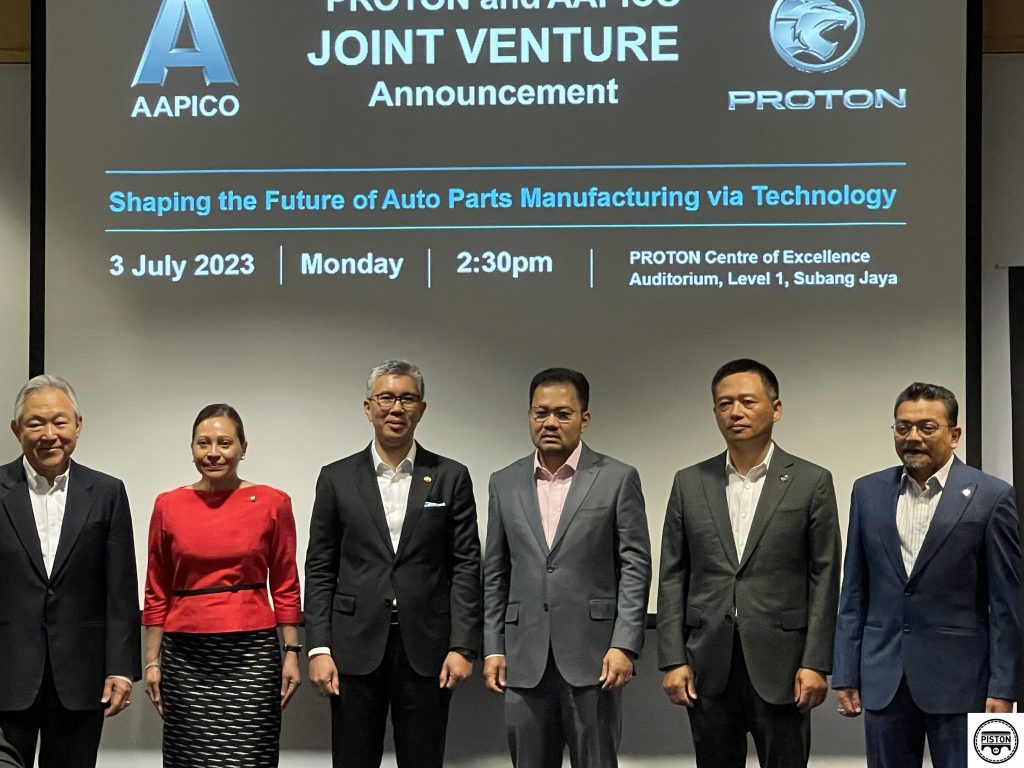 The joint venture announcement was seen by guest of honour YB Senator Tengku Zafrul, Minister of Investment, Trade and Industry. The investment is consistent with the Ministry's initiatives to foster sustainable economic growth, boost competitiveness, and create high-skilled employment opportunities for the workforce, particularly in the manufacturing sector where the automotive industry and related sectors play a significant role in employment and Malaysia's GDP.
Aapico's second foray into Malaysia's auto parts industry is the strategic relationship with Proton. The Thai business and Purem, one of the biggest providers of exhaust systems worldwide, struck a joint venture agreement earlier this year. Purem Aapico Sdn Bhd, which will manufacture exhaust systems and start supplying to Proton in Q3 this year, has an RM30 million initial investment. Aapico owns 49% of the company, while Purem owns 51%.
Prior to this, Aapico had six vehicle dealerships in Malaysia that it owned and operated, including four Proton dealers. This was how the corporation had previously been present in Malaysia.