Most of us think Mitsubishi and Subaru when it comes to rallying. However, Ford has been in the game for a very long time. Back in 1978, Hannu Mikkola, a seven-time winner of the 1000 Lakes Rally in Finland and who won the RAC Rally in Great Britain four times, would triumph for Ford on the last Lombard RAC Rally of the 1978 season, with a Ford Escort RS1800. And who can forget the legendary Ken Block and his gymkhana stunts with a variety of Fords.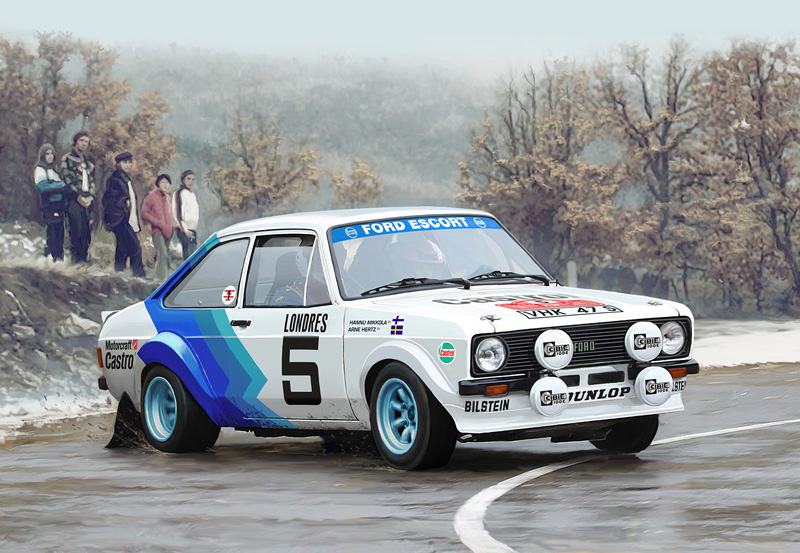 Ford had made a mark in rallying with its Escort and Sierra models, then introduced the Focus RS and Fiesta RS later on. But when was the last you heard a Mustang rallying?
The Mach-E was introduced on November 17 2019 and went on sale in December 2020 with AWD and RWD options. The Mach-E did enter the Malaysian market back in 2022, but not officially. G-Mart Corporation, an automobile importer, brought in three units for the Malaysian market but in UK-specification Premium AWD extended range versions, costing RM450,000.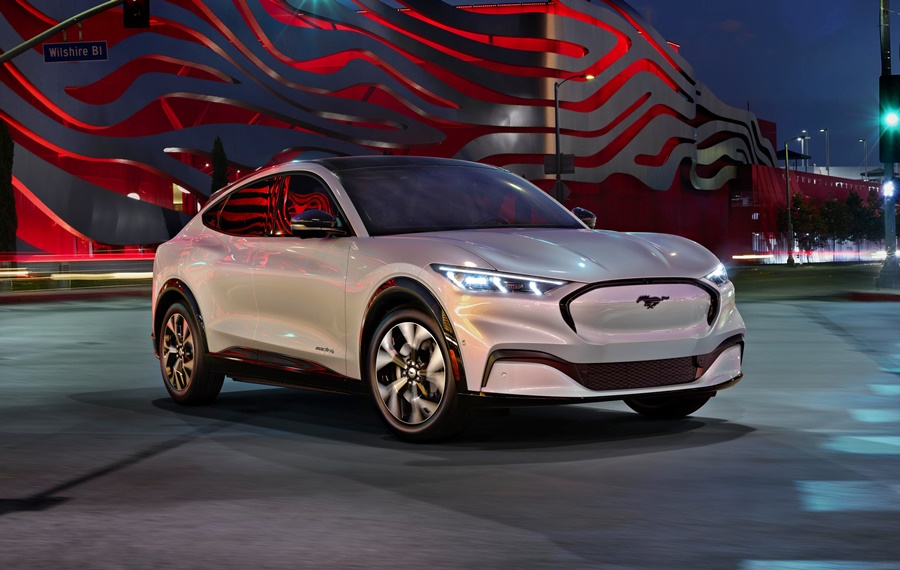 At this year's Goodwood Festival of Speed, Ford dropped a bomb by revealing the Mustang Mach-E rally variant. Yes, an electric rally SUV. The new trim is the first time the Mustang nameplate has been connected to rallying in almost 60 years.
Although the company hasn't yet revealed any information about the vehicle, it has made available a number of images that show the EV with a unique complete body wrap and "Mach-E Rally" stickers on the sides.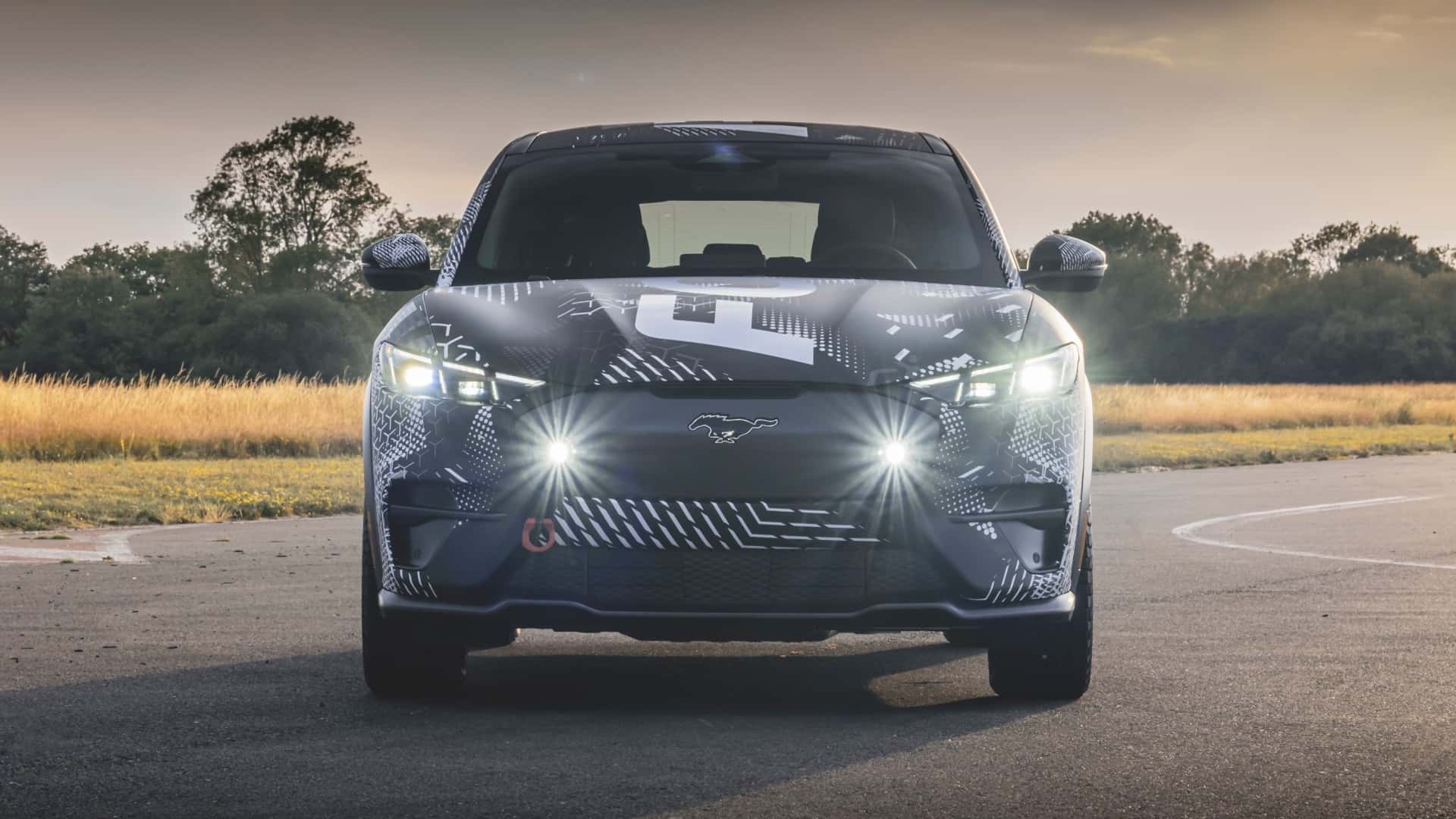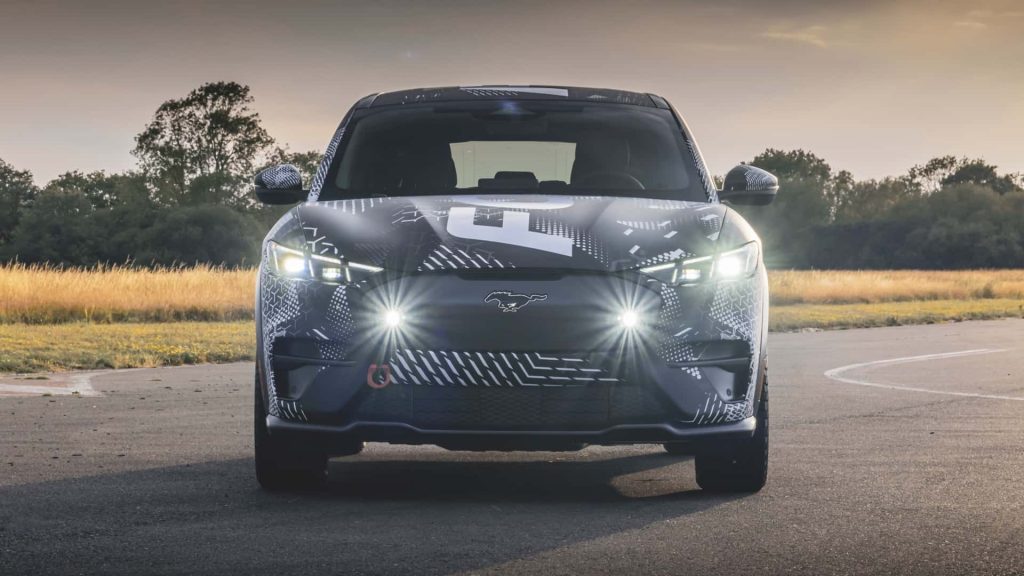 Details include a red tow hook at the front, the white rally-style wheels wrapped in BF Goodrich Trail Terrain T/A tyres, the mudguards, the bespoke forged grille incorporating two additional round lights, and the roof spoiler with a white Mustang logo on both sides.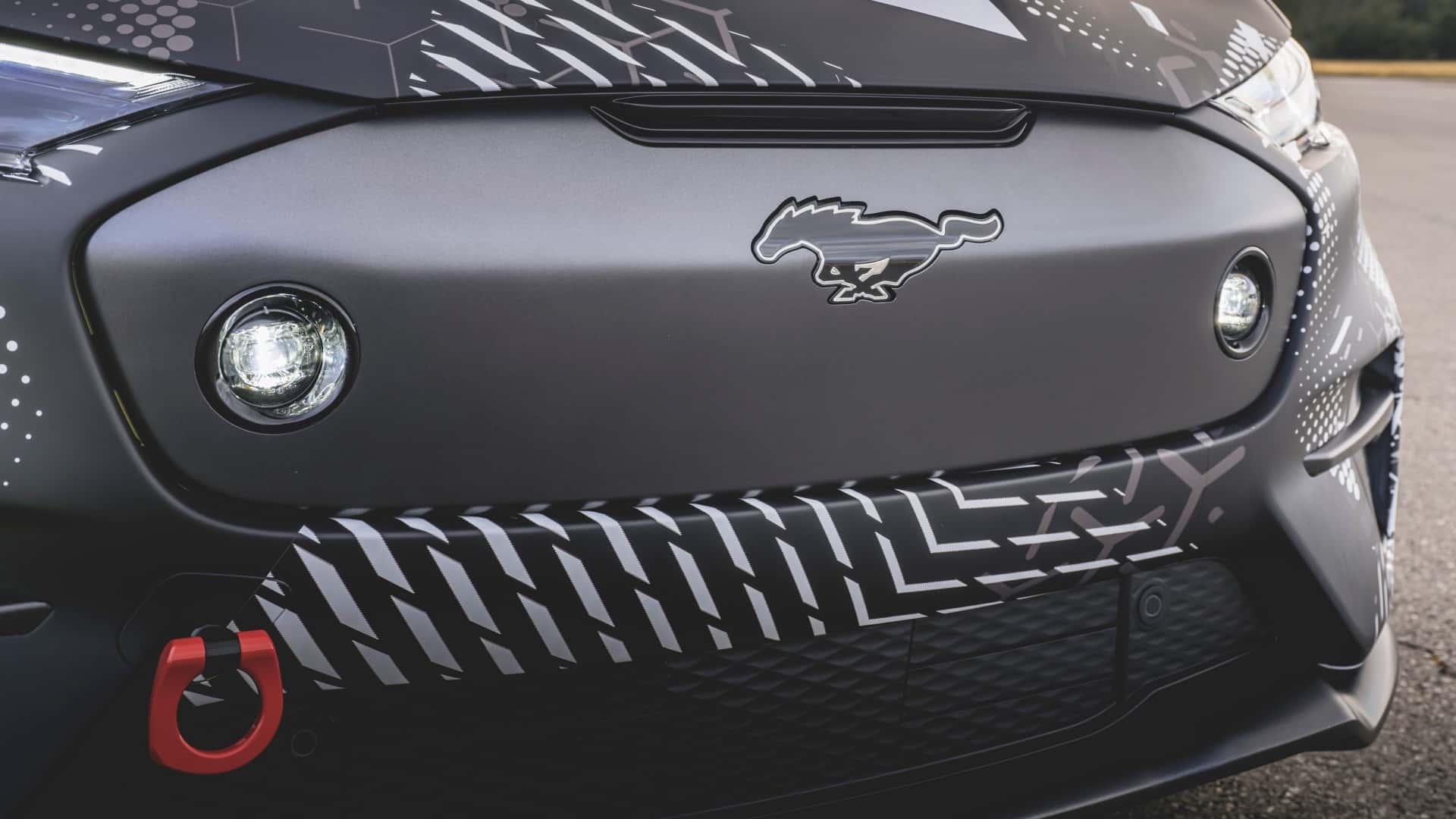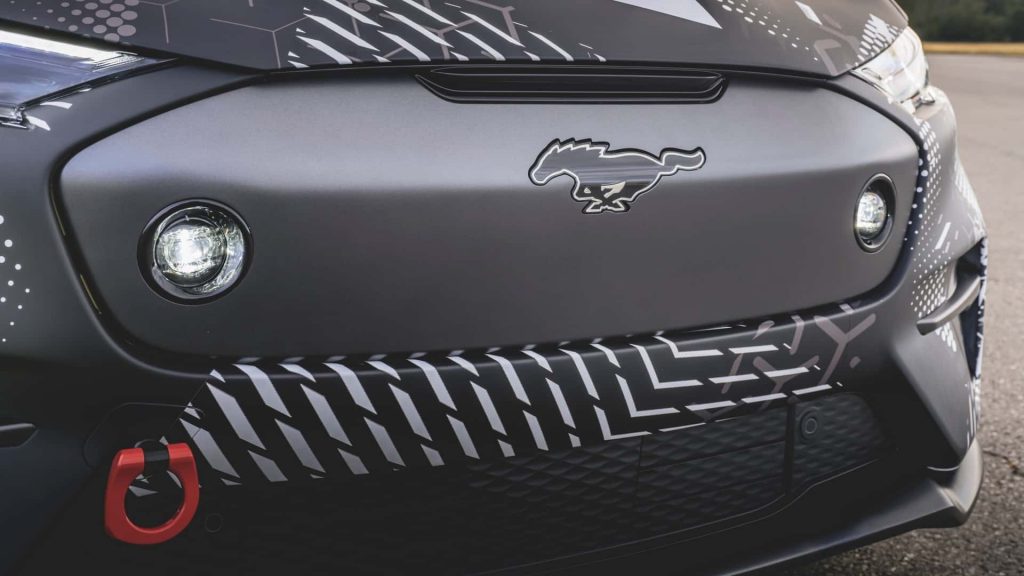 The front and rear bumpers resemble those of the Mustang Mach-E GT quite a bit. The Mach-E Rally's interior resembles that of the Mach E-GT, with the exception of cream accents on the dashboard, steering wheel, and front seat backs. It also has carbon fiber-like trim on the lower portion of the dash.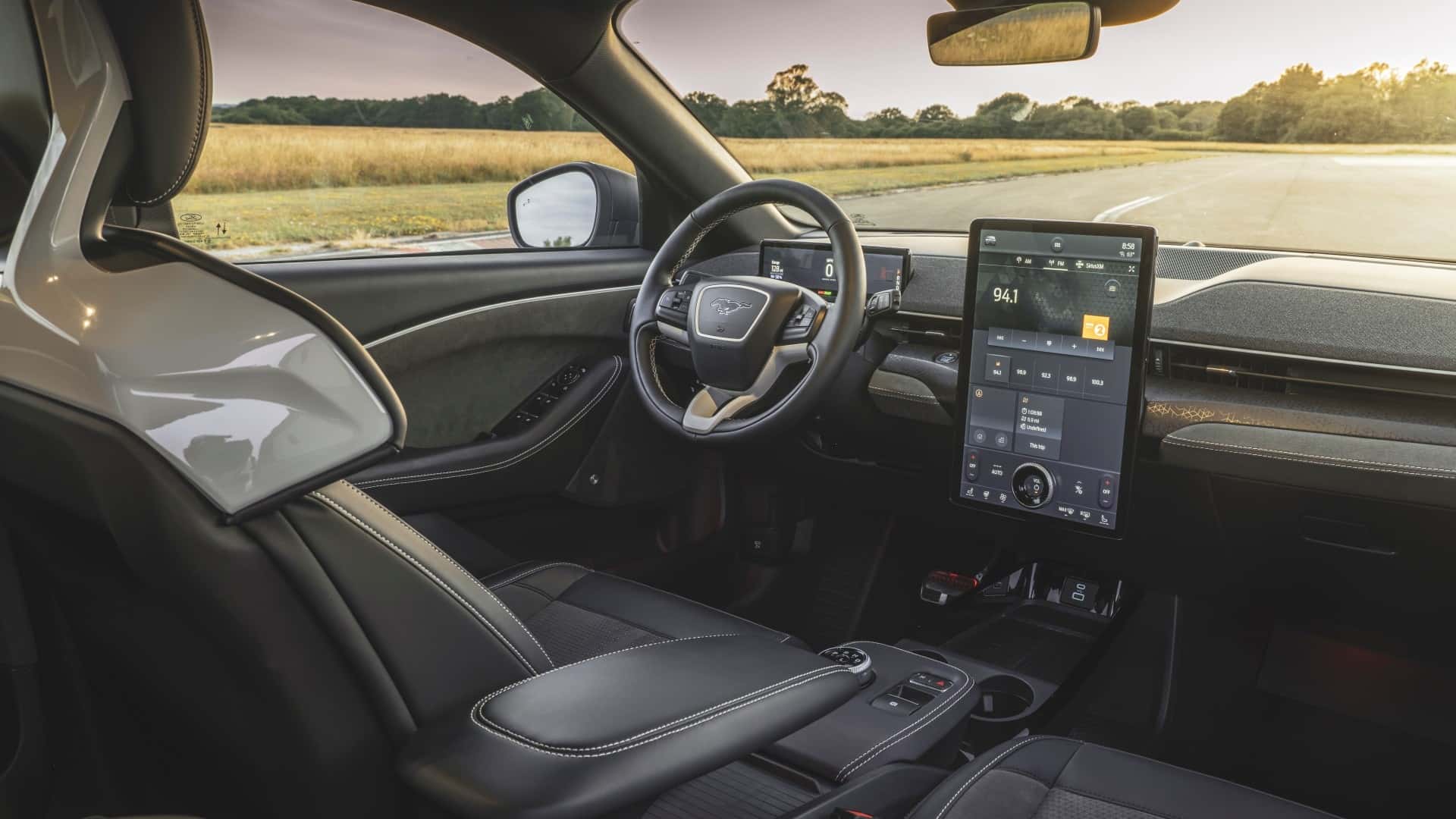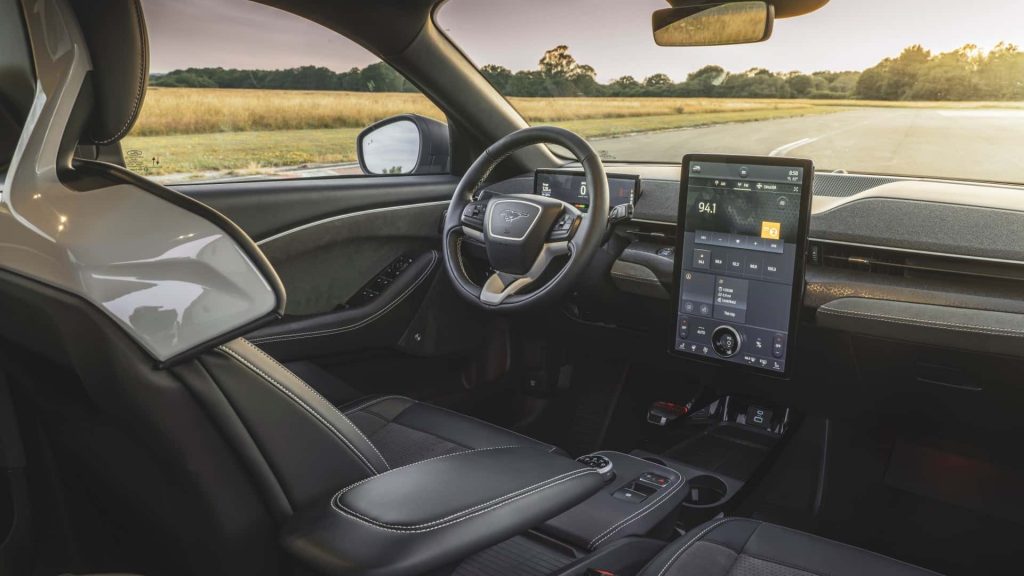 Ford did not disclose the Mach-E Rally's powertrain specifications, but if the Mach-E GT's stylistic cues are carried over to the drivetrain, it will have a dual-motor setup that produces 480hp and 813Nm of torque.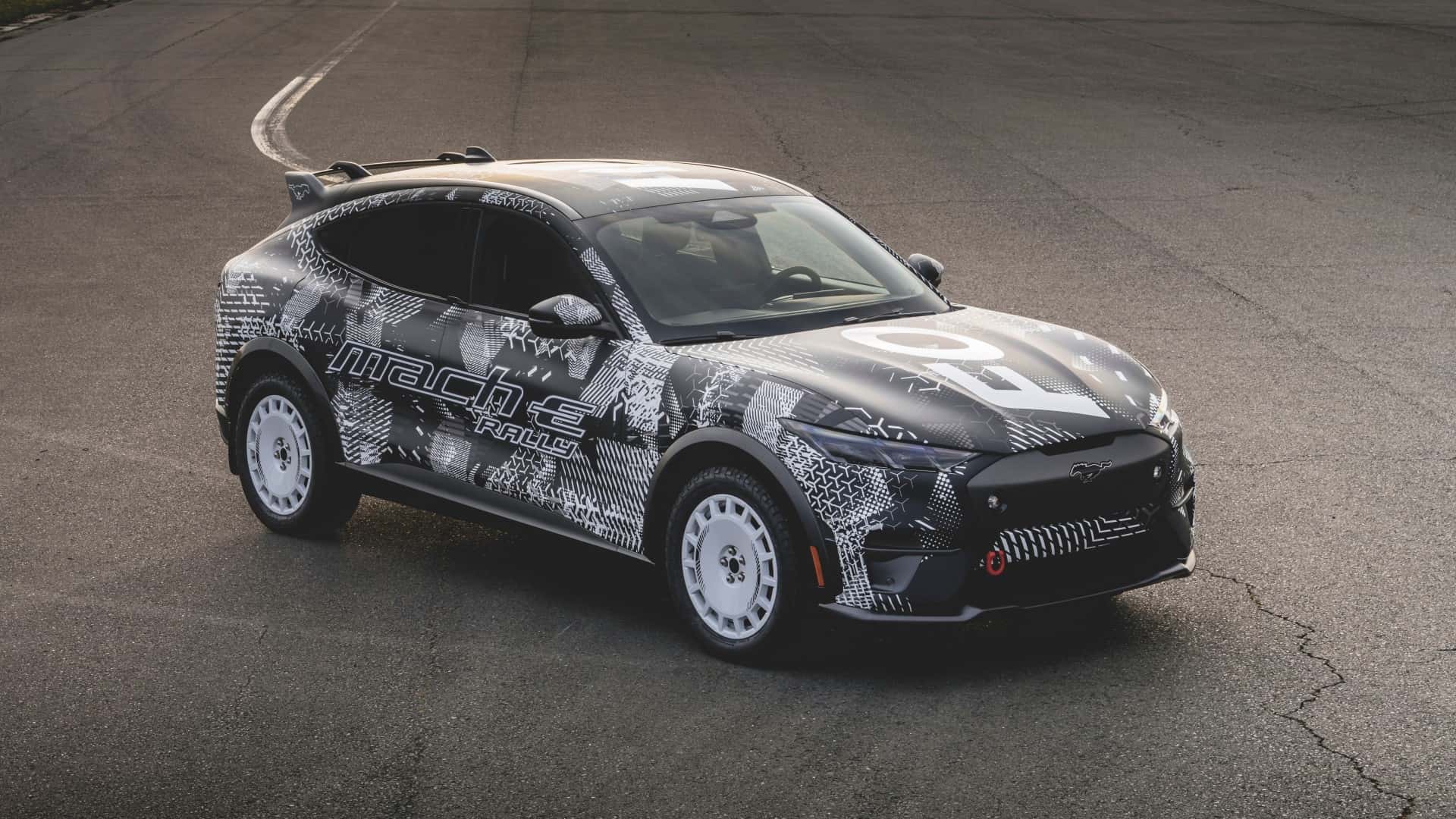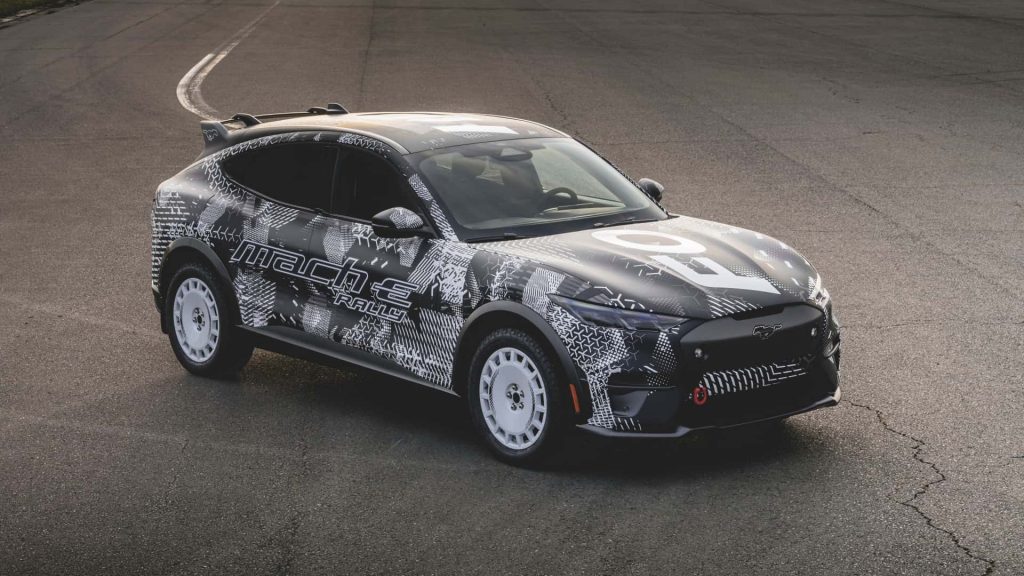 Ford has announced that customers will be able to order the Mustang Mach-E Rally, initially in the US and Europe, beginning this September.