GM's newest and baddest Corvette ZR1 has finally been revealed, and based on first impressions, its an absolute beauty. The car has a more aggressive frontend that has been purposefully designed to channel air to the 6.2-litre V8 engine and cooling systems while minimizing as much drag as possible.
Chevrolet has fitted this ZR1 with four new radiators bringing the total number of heat exchangers to 13. There's also a carbon-fibre hood with an opening in the centre to accommodate the LT5 engine's supercharger/intercooler assembly. Unlike the LT4, this one provides a much higher output due to a more efficient system.
Apparently, it offers 52% more displacement than the Z06's LT4 supercharger. The powerplant also benefits from GM's first dual-fuel-injection system, which employs primary direct injection and supplemental port injection, helping the LT5 achieve its record output. As such, this new ZR1's engine produces an SAE-certified 755 horsepower and 969Nm of torque.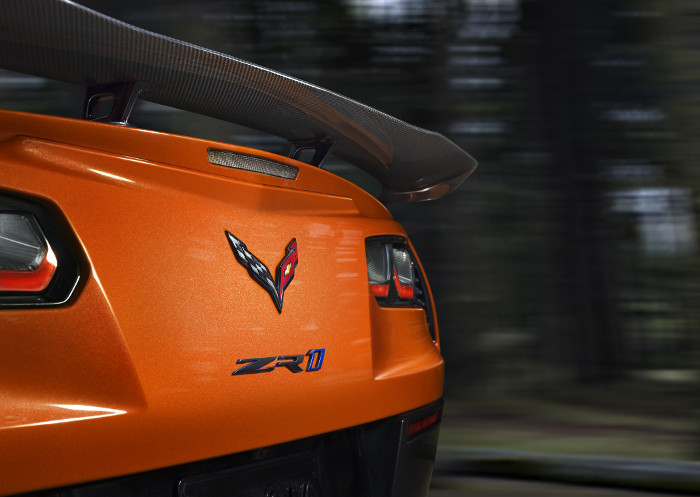 It can be mated to either a 7-speed manual or 8-speed automatic gearbox, which is the first time that the ZR1 has been offered with a choice of two different transmission. This could also be Chevy's way of insinuating that automatics may become a mainstay in its future performance models.
Two different aero packages that have been wind tunnel tested, will be offered as add-ons for the Vette. A standard low wing helps the car achieve better handling, then there's also a high profile tow-way adjustable wing that offers 60% more downforce than the one on the Z06. Adding to that, the standard issue front under-wing boosts overall downforce even further.
And if that still isn't special enough, Chevy is also offering the Sebring Orange Design Package. As the name suggests, opting for this kit gets you a Sebring Orange tintcoat exterior color, orange brake calipers, orange rocker and splitter accent stripes, orange seat belts, orange interior stitching but weirdly enough, a bronze-aluminum interior trim.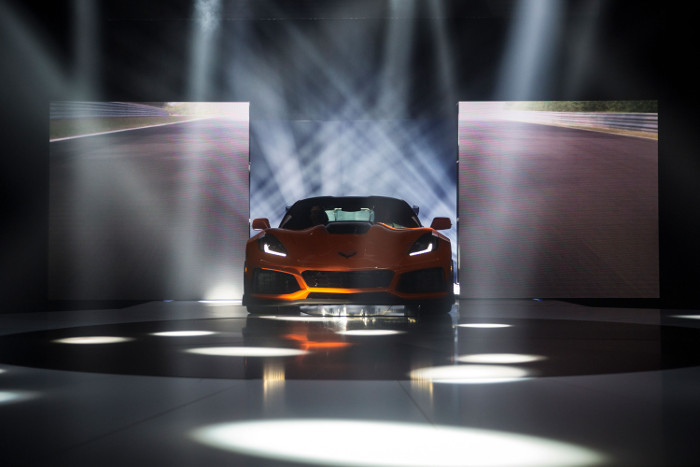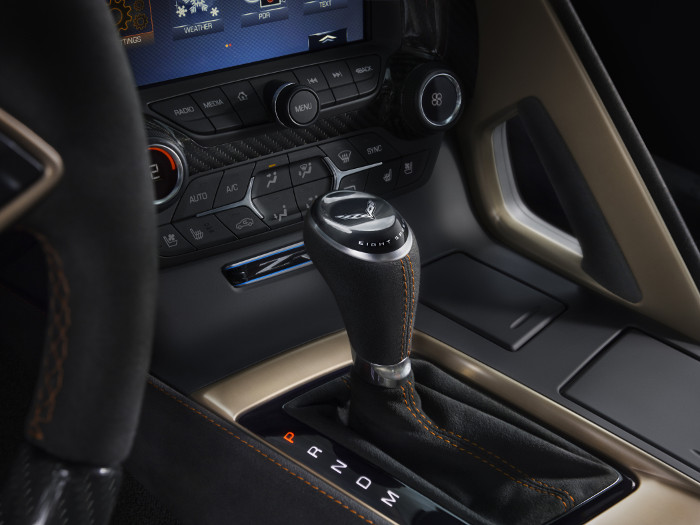 But that's not all, you also get heated and vented Napa leather-trimmed seating, carbon fiber-rimmed steering wheel, sports seats, Performance Data Recorder, Bose premium audio system and several others. Chevrolet is offering a whole plethora of additions to the car to complement its performance characteristics.
The 2019 Corvette ZR1 will be made available for sale in the US sometime early next year. However, more information about its performance and how fast it is able to lap he Nurburgring, will be divulged far earlier than the launch date.